Kanye West Gives a Behind-The-Scenes Look at His Music Writing Process
This is how 'My Beautiful Dark Twisted Fantasy' was recorded.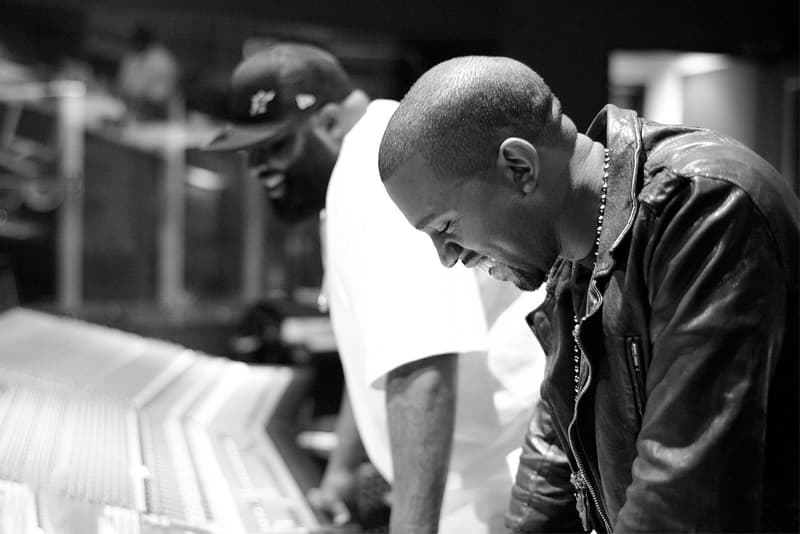 In 2009, Kanye West took a hiatus in Hawaii after his infamous incident at the MTV Video Music Awards with Taylor Swift. During this time, Complex Editor-in-Chief Noah Callahan-Bever was able to accompany West to his island sanctuary, a place where he would set up a "Rap Camp." KiD CuDi, Pusha T, Nicki Minaj and RZA joined him for the writing process for My Beautiful Dark Twisted Fantasy, and the events were recorded as the cover story for the December/January 2011 issue of Complex magazine. Recently, Complex has resurfaced the issue in the form on an online feature with an custom design layout. Read an exerpt below and check out the full feature here.
Kanye's process is communal—he literally goes around the room asking everyone there what "power" means to them, throws out lines to see how they're received, and works out his exact wording with whomever is around to help. But his output is most definitely entirely his own—one listen to that consistently unique cadence, word choice, and sense of humor reveals that. Rappers, producers, and entourage are all welcome to offer ideas or phrases, but the funny thing is, nearly every suggestion is met with, "That's really not at all a word I would ever say, but don't stop offering ideas, thanks!" In fact, that day, a rah-rah couplet is offered by a rapper in the room (who will remain nameless) to close a line on "Power," and Kanye jokingly says it would be "great—if my name was LL and I was making 'Mama Said Knock You Out Pt. II.'" You get the feeling it's addition by subtraction with him—the demonstration of what he doesn't like illuminates what he does like.