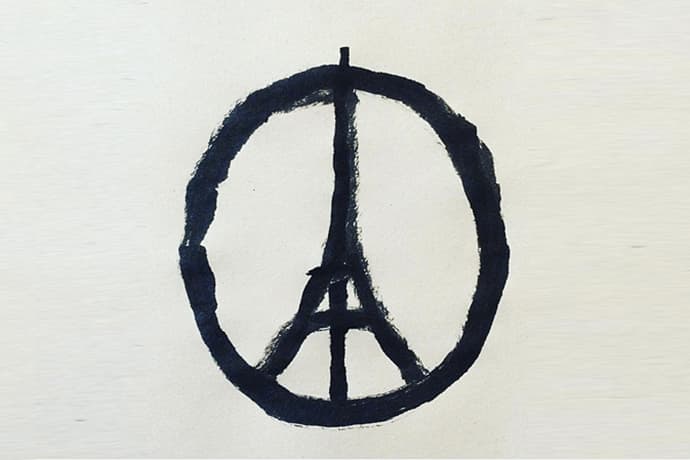 Jean Jullien's Sketch Has Become the Symbol of Solidarity for the Paris Attacks
Meet the artist behind the viral symbol of solidarity.
---
With the world still in shock and trying to come to terms with the horrific attacks that rocked Paris this weekend, millions of people have taken to social media to show their support. Sharing the image shown above on all forms of social media platforms, the viral sketch has essentially become a symbol of solidarity for all those sending their condolences to Paris.
Depicting Paris's Eiffel Tower inside a circle that emulates the international peace symbol, the sign's gravity and meaning has resonated with millions. While the image has spread a great message, social media often ends up leaving credit behind. The artist who drew the sketch is a French designer, Jean Jullien. According to the artist, "I just drew it spontaneously when I heard the news. I wanted a symbol of peace and solidarity for Paris. It's a drawing for everybody to use to call for peace and to show solidarity with the victims." The designer also penned another sketch in reaction to the Charlie Hebdo attacks earlier this year, which was also widely circulated.
I am devastated by what just happened in France. #CharlieHebdo pic.twitter.com/IxEbScqYFh — jean jullien (@jean_jullien) January 7, 2015