Hodgy Beats Calls Tyler, The Creator a Fraud
Tyler has his say shortly after.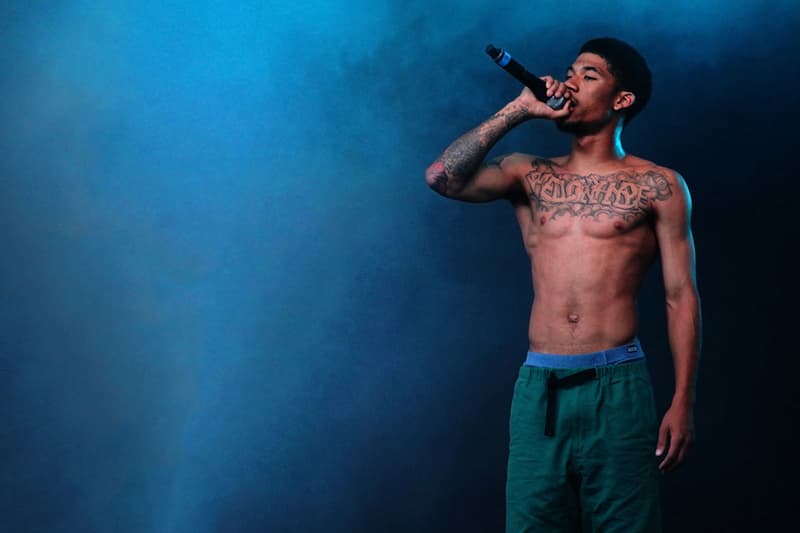 Members of Odd Future took to the stage at their annual Camp Flog Gnaw Carnival last night, to vent frustrations of the increasingly apparent divide within the crew. Hodgy Beats opened up to the crowd about the tense situation during his set, before elaborating on his thoughts via his Twitter account. "Think about who built the name OF together as a unit." He continues in a seperate tweet: "If it wasn't for OF where would Tyler be?" Hodgy didn't stop there and further expressed his sentiments in the comment section of an Instagram post by saying:
"Call me jealous. Just don't call my phone. Tyler is a fraud. He turned his back on n*ggas that never crossed him and I'm not just speaking for myself only… Where Earl go? I know he had no part in the carnival. [...] This is a business. Remember that all you see is only brought to your eyes. I know everything that goes on in the background and I respect him enough not to blast that. Just know a young n*gga changing faces."
Tyler responded to the comments made by Hodgy during his own set stating:
"N*ggas got me fucked up. I put too many n*ggas on. I helped too many of my motherfucking friends out. And n*ggas gonna come foul? And you know who the fuck I'm talking about n*gga. And yes, it's getting real. I love you though.