Bond Girl Léa Seydoux in Supreme Box Logo Crewneck
Apparently pink is the warmest color.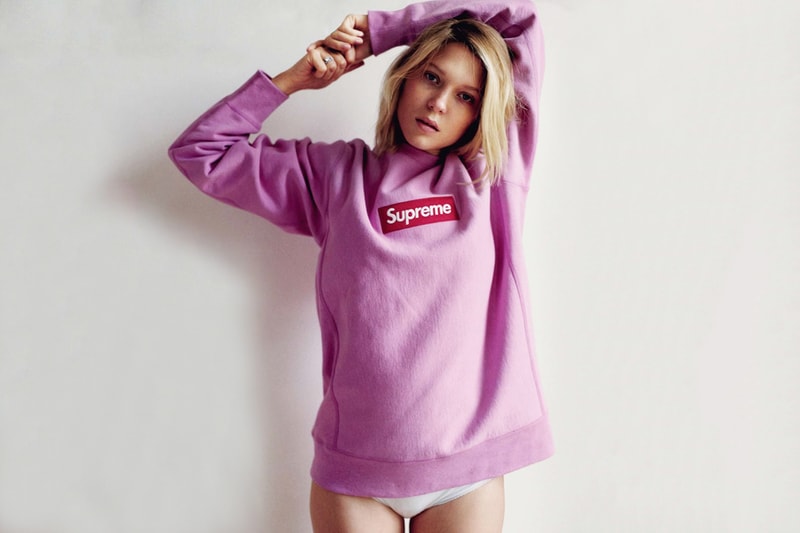 Thirty-year-old actress Léa Seydoux scorched the box offices earlier this November in James Bond's latest thriller Spectre, and now she's geared to set the hype world on fire. Photographed by Theo Wenner, the blonde bombshell dons the upcoming box logo crewneck in bright pink for the latest issue of Rolling Stone magazine. The actress broke out into the acting world with her stellar performances in Blue is the Warmest Color and Wes Anderson's The Grand Budapest Hotel, and is rumored to star alongside Channing Tatum in the upcoming Marvel film Gambit, which is currently in pre-production stages. To learn more about Léa Seydoux, read up on her Rolling Stone feature here.