Adele Plays "Box of Lies" & Sings "Water Under the Bridge" on 'Jimmy Fallon'
Find out whether Adele or Fallon is the better liar.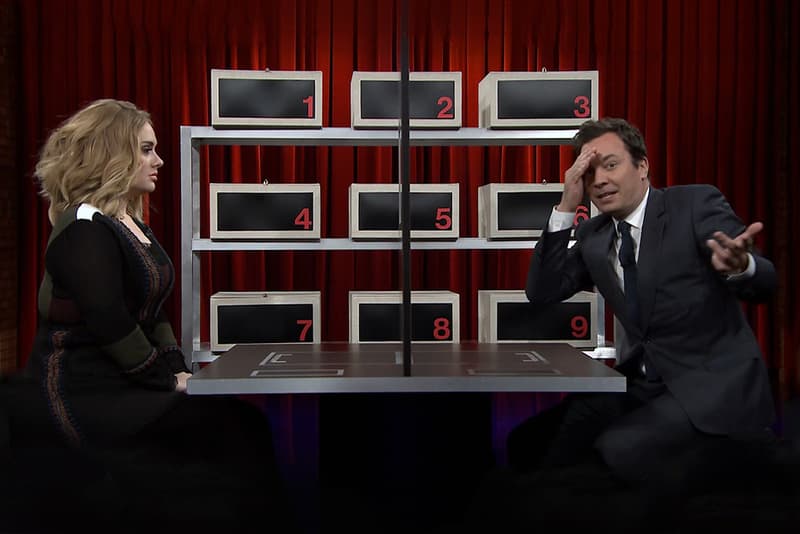 Adele hit New York City on Monday and during her time there, she was invited to guest on The Tonight Show Starring Jimmy Fallon. Her performance of "Water Under the Bridge" was nothing less of impressive — she proved once again that she does not need to lip sync to move her audience. In addition, the record-breaking songstress played a game with Fallon called "Box of Lies," and it showed that although she is a great singer, she's definitely not the best liar. Watch them below.