The Game Brags About Being an Instagram Thirst-Trap
"Yeah, that's what they call me, Meat Print Papi."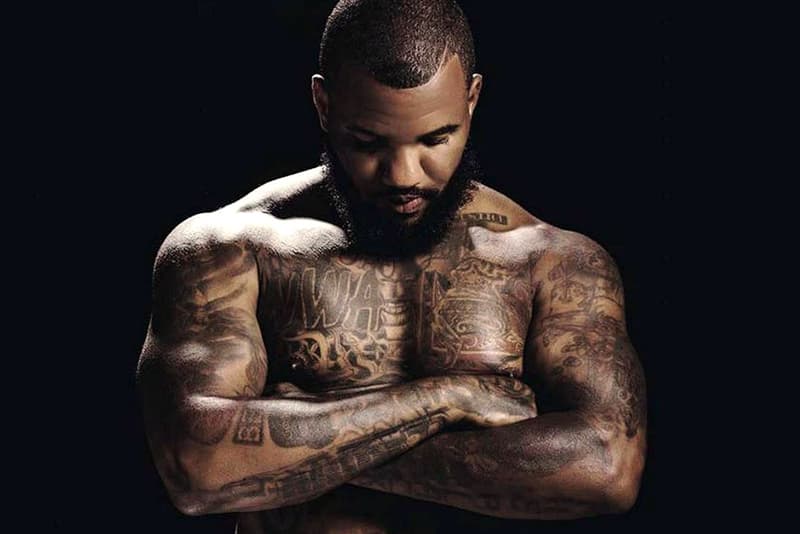 Three weeks ago, The Game took to Instagram to post a shirtless photo of himself. It wasn't just the visual aspect of the photo that caused the photo to go viral, it was also the not-very-subtle accompanying hashtags, like #EggplantFriday, that helped it gain notoriety. He posted it three similar photos since then and there's no sign that he's going to stop anytime soon. New York Magazine's The Cut caught up with the LA rapper to get the full story. Check out a few excerpts below and read the feature here.
On the photos
Instagram is Instagram. You post photos. Mostly people post photos of themselves. When you're an artist, sometimes it's promotion, sometimes it's just yourself. Sometimes when you get out of the gym and you're feeling yourself. And you just want to give the ladies a little sneak peek of the progress.

On the comments
I feel like I got the most comments on a picture ever on Instagram history. I had like 250,000 comments. I don't think anybody — Kim Kardashian, Justin Bieber, Rihanna — ever had that many comments. I had a bunch of likes, too. It was cool.

On jealousy
I didn't really pay attention to what men were saying. I'm posting for women. If men want to stop and look at my meat print — [...] Yeah, that's what they call me, Meat Print Papi. Nice to meet you. [Laughs] It's on every picture.

Tips for men
If you're trying to be me and you're not as blessed, just stick an aerosol can of deodorant in there and give it your best shot.