Nike Unveils the Sneakerboots 2015 Fall/Winter Collection in Moscow
Featuring talents like Russian football star Aleksandr Kokorin and rapper L'One.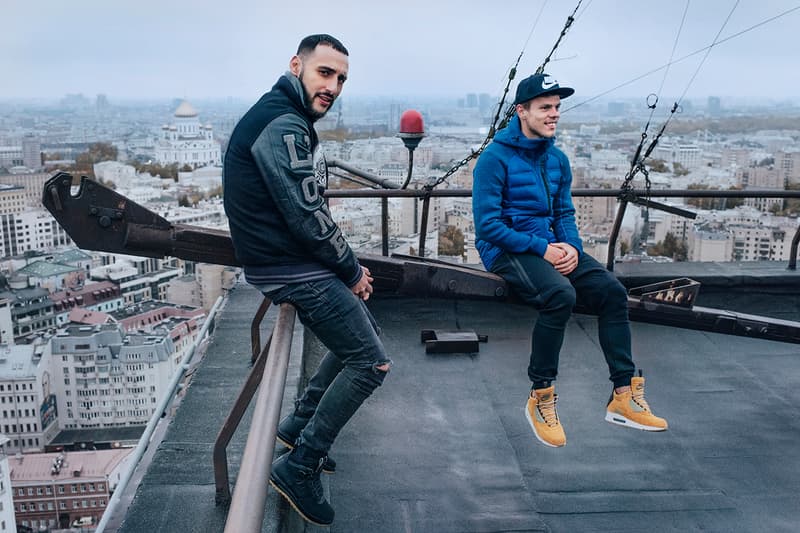 Nike gave us exclusive access to the upcoming 2015 fall/winter collection of its Sneakerboots collection recently, on a both unfortunate-yet-fitting gloomy fall afternoon. The event, held in Moscow, Russia, brought upon influencers and celebrities such as Russian rapper L'One, street artist Dmitri Aske, Dynamo Moscow football star Alexandr Kokorin and Kate Shilonosova from punk band Glintshake. With the Russian capital as the backdrop, the new Sneakerboots in Air Max 1, Air Max 90 and Air Max 95 renditions fit the bill, as all were perfectly adapted to the rainy, wet and overcast weather. Take a look at the photoshoot below and learn more about the Sneakerboots collection dropping this holiday season.