Essentials: Shaun Neff
The fashion collaborator with a playful mind.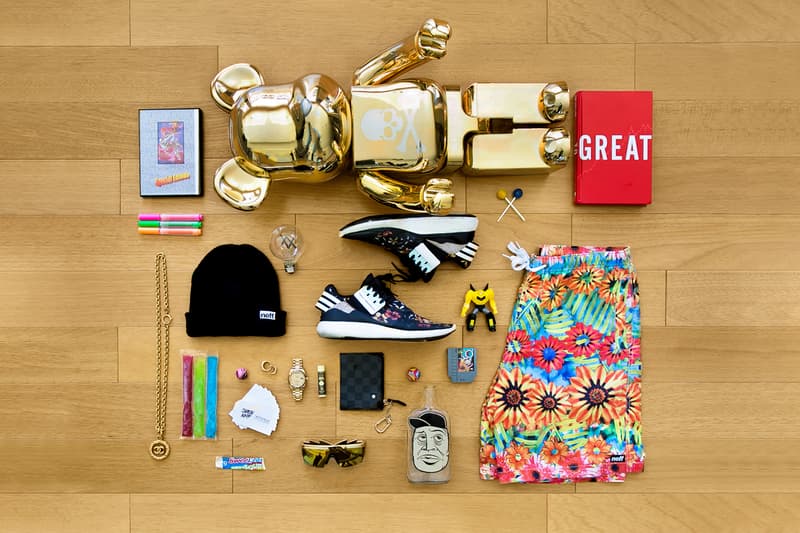 Southern California-based Shaun Neff and his monicker-based label Neff has seen its fair share of success. Originally starting as a headwear brand in 2002, Neff has thus evolved into more of an active lifestyle brand of sorts, catering to multi-interest fans within the realm of hip-hop, sports, and even art when he collaborated with the artwork of Jean-Michel Basquiat in early 2014. Other partnerships include the likes of Snoop Dogg, deadmau5, 2 Chainz, Mac Miller, The Simpsons and Disney, to which he was most proud to be able to age up the company's demographic and have older kids wearing the iconic childhood characters. His latest collaboration will include Oklahoma City Thunder's small forward Kevin Durant where the duo will produce a collection of underwear under a side name Neffwear. His collections speak volumes having supporters such as those, and with an upcoming project with the "sensational" Future, there's so much more to look out for under the Shaun Neff name.
While others are eager to work with him, we find time to speak to Shaun Neff on the brands and things he finds to be worthwhile in this edition of Essentials. Starting off with footwear, a fresh pair of Y-3 adidas Retro Boost "Floral" are front and center, while a copy of Good to Great provides him with daily inspiration. Shaun appears to be very young at heart as well; SweeTarts, T&C Surf for NES, and a Transformer toy are in stark contrast to the Rolex Day Date II President, Louis Vuitton wallet and, of course, his wedding ring. Last but not least, Shaun takes care of his body with Sun Bum lip balm and Neff Gold Brodie shades, and enjoys a dip in his hot tub with a signature pair of Neff Hot Tub Shorts.