Hood By Air 2015 Pitti Uomo Showcase
Having previously mentioned that he'll take to this year's Pitti Uomo to showcase a slew of new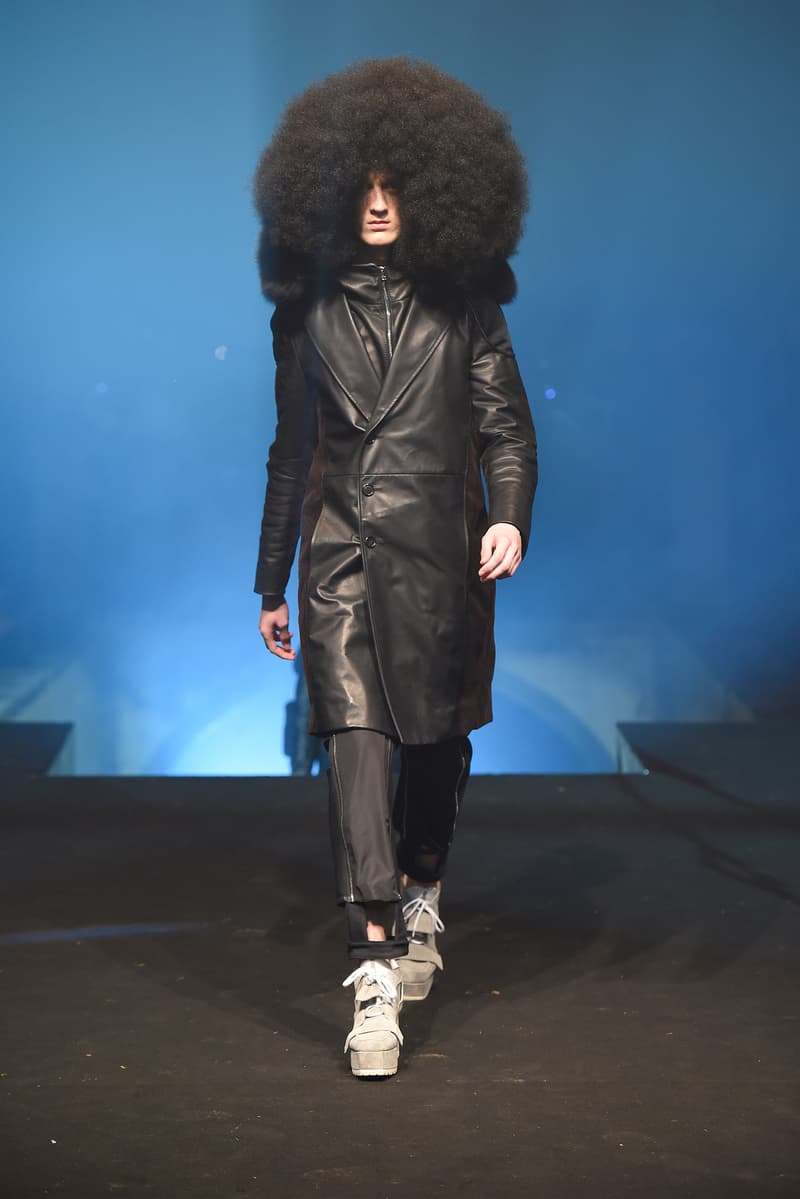 1 of 27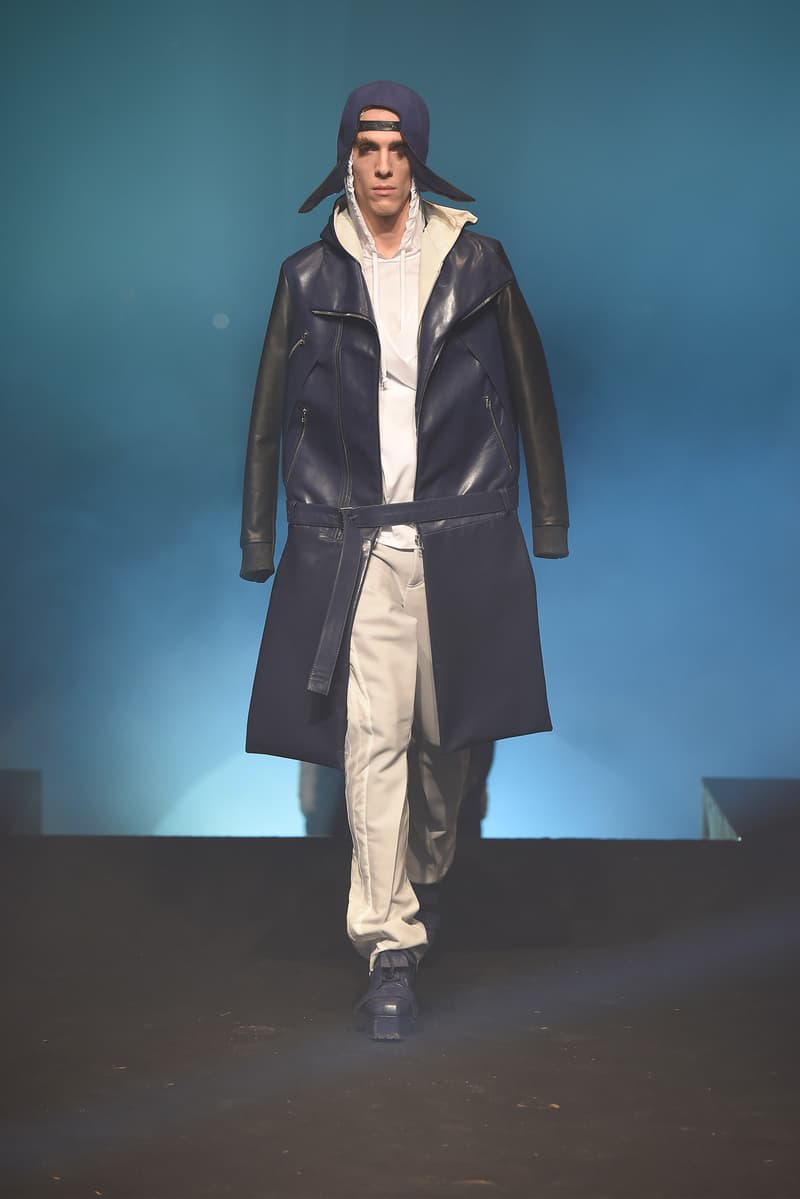 2 of 27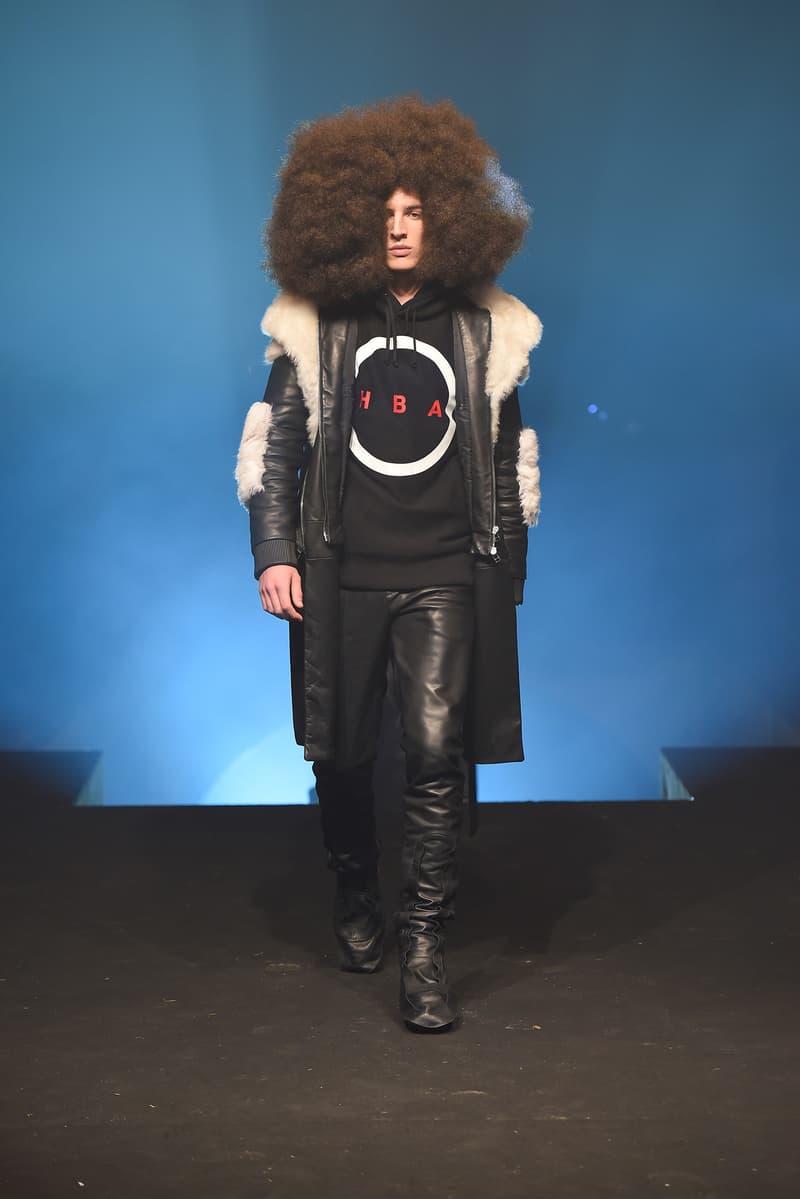 3 of 27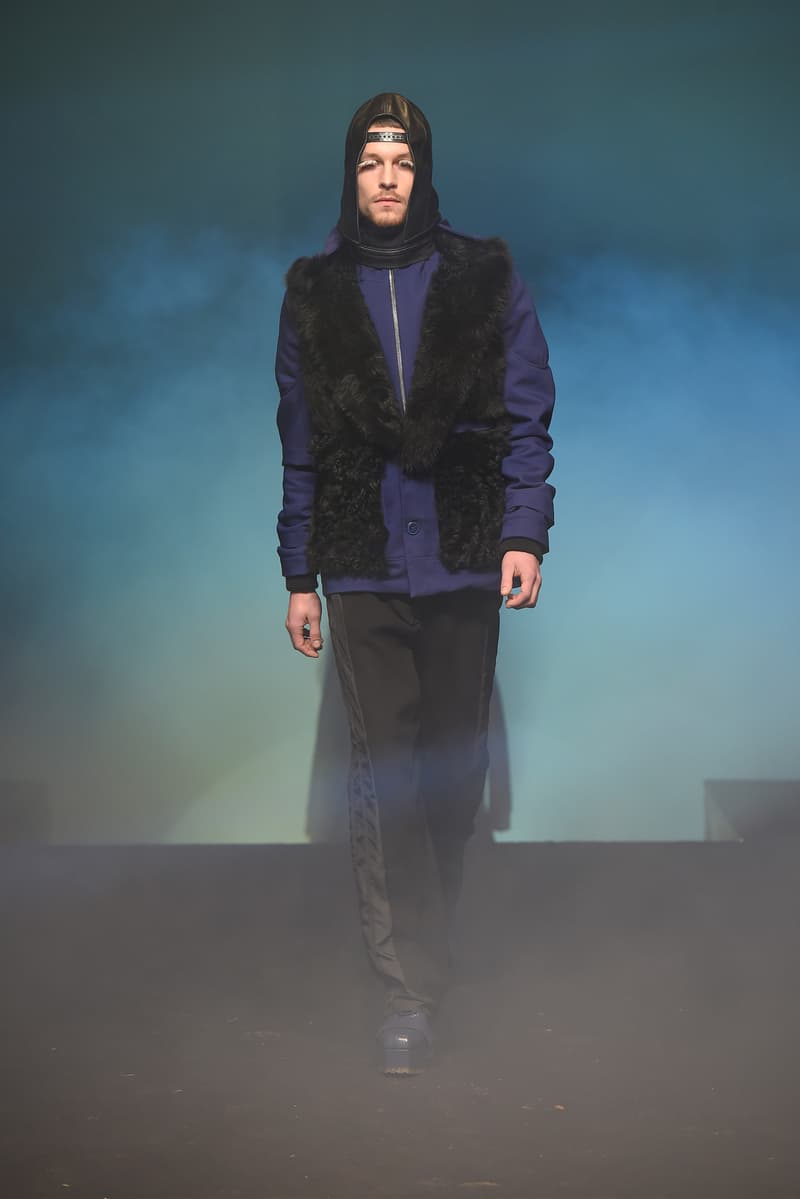 4 of 27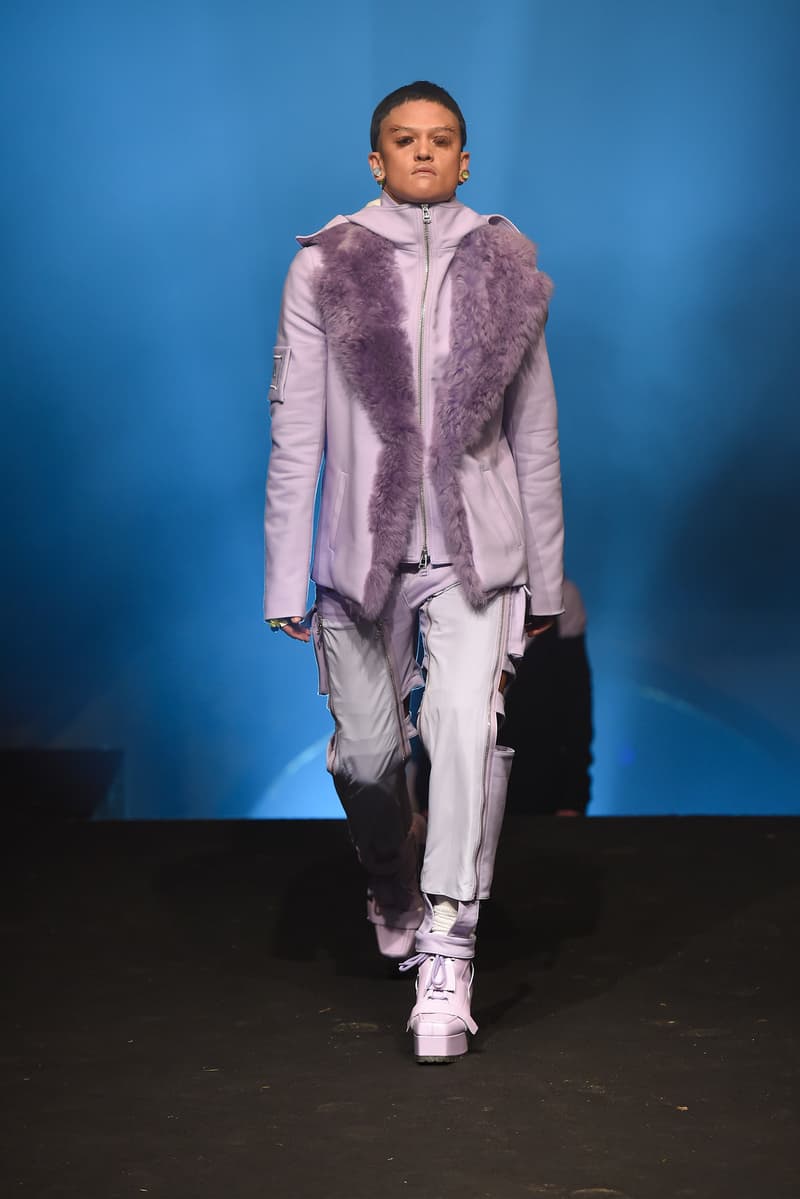 5 of 27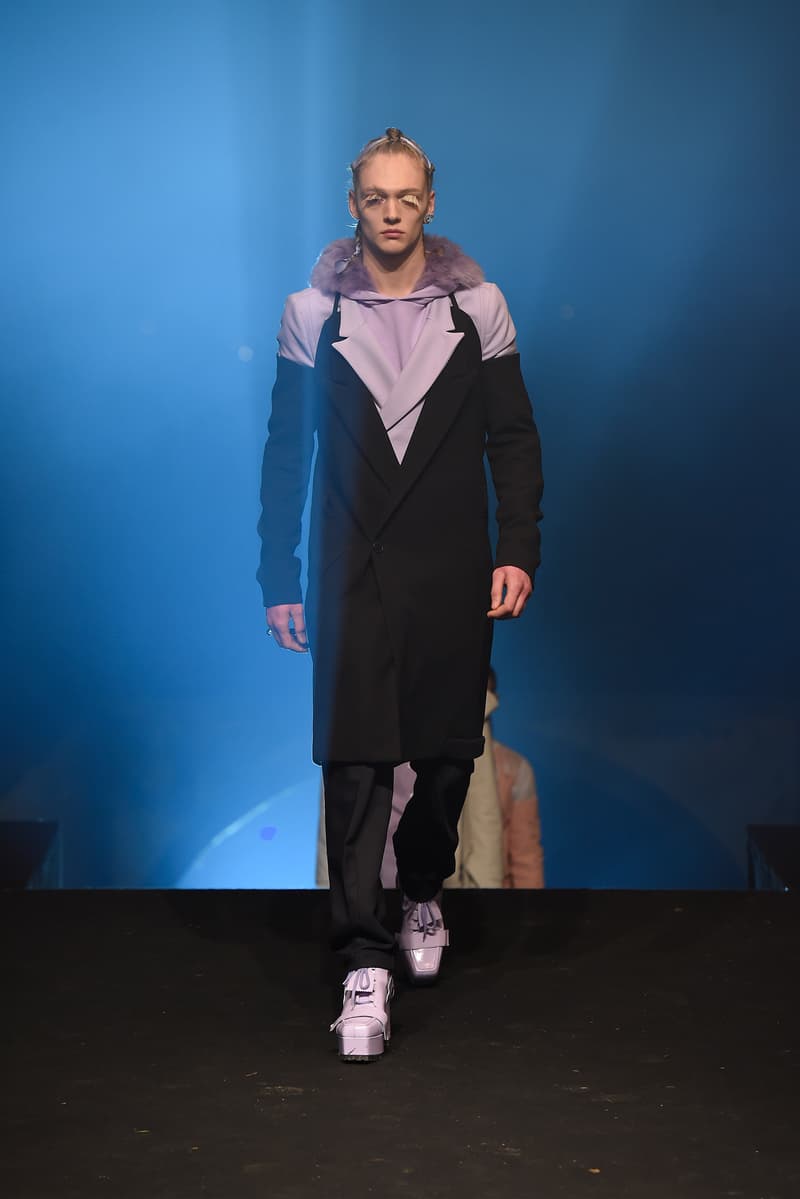 6 of 27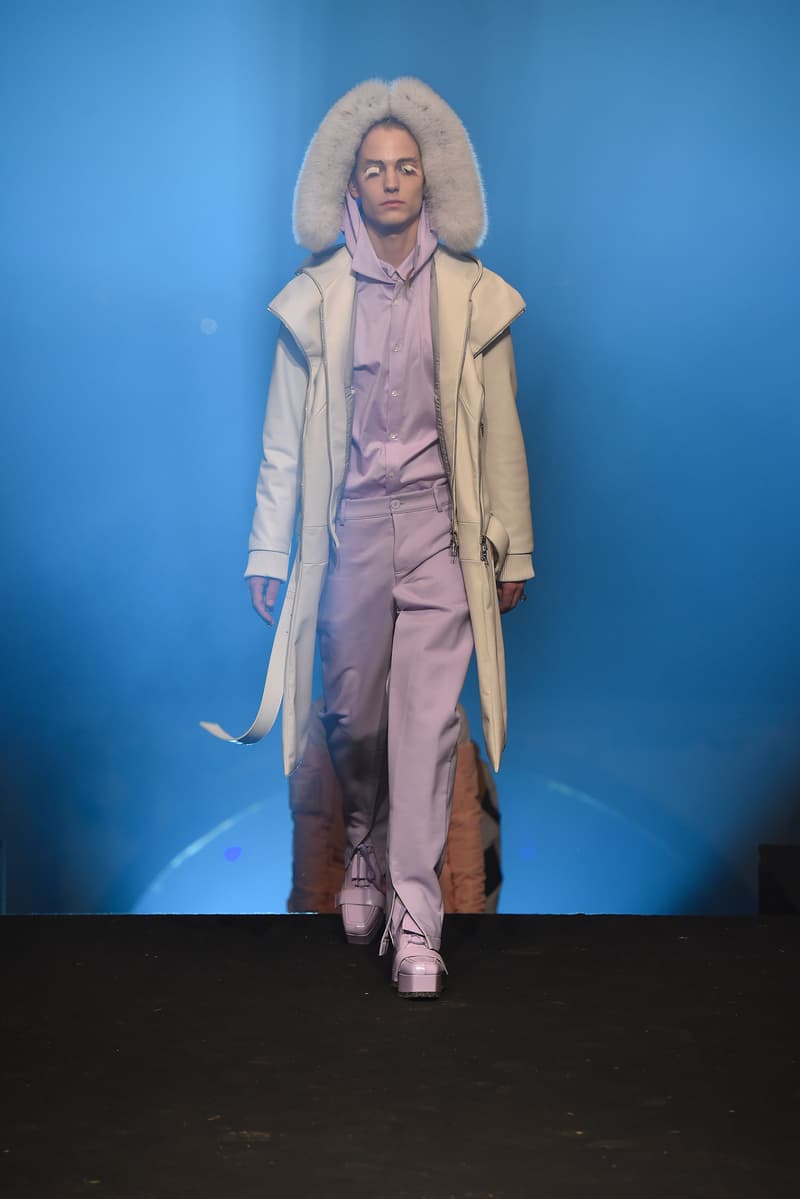 7 of 27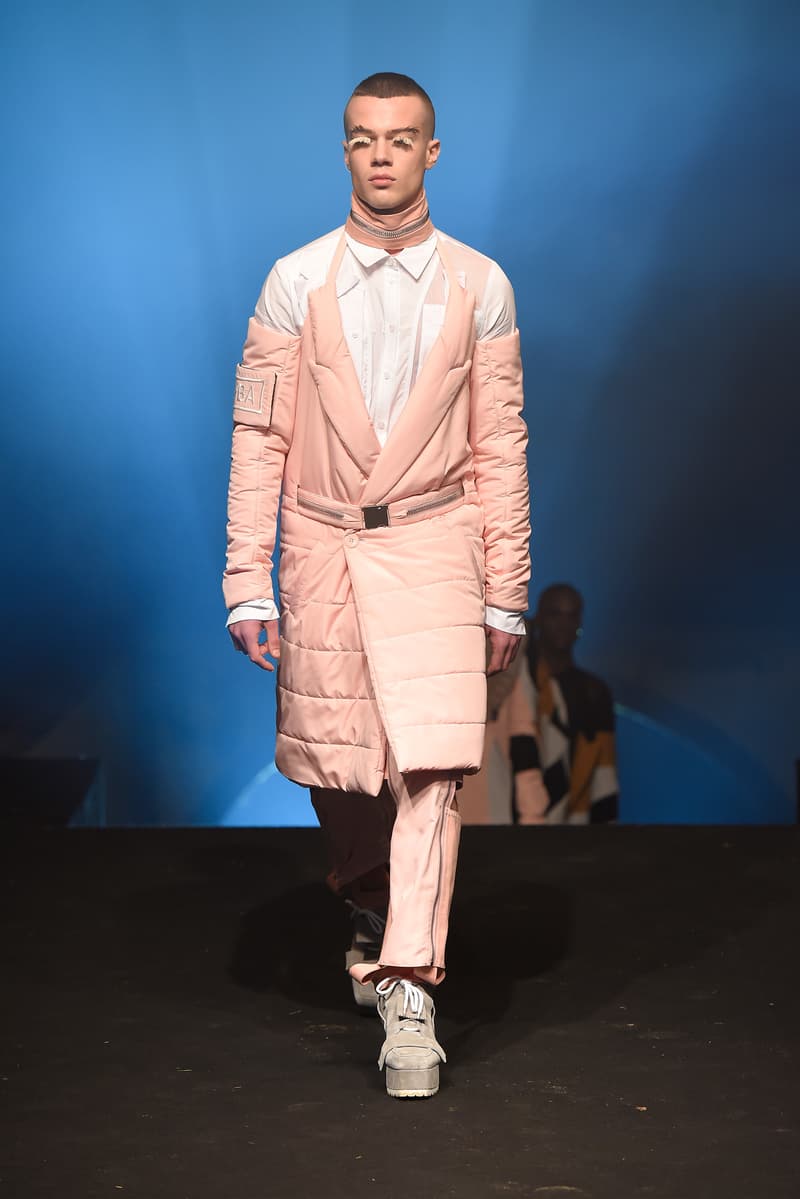 8 of 27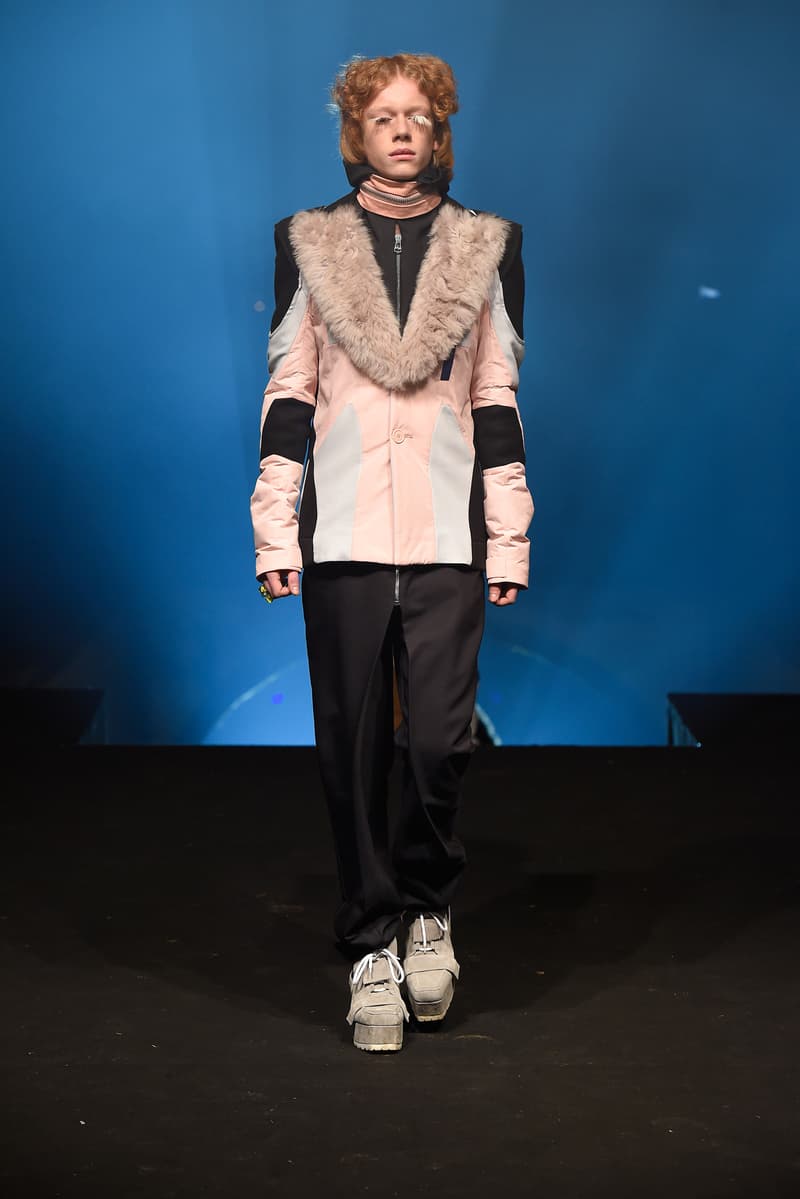 9 of 27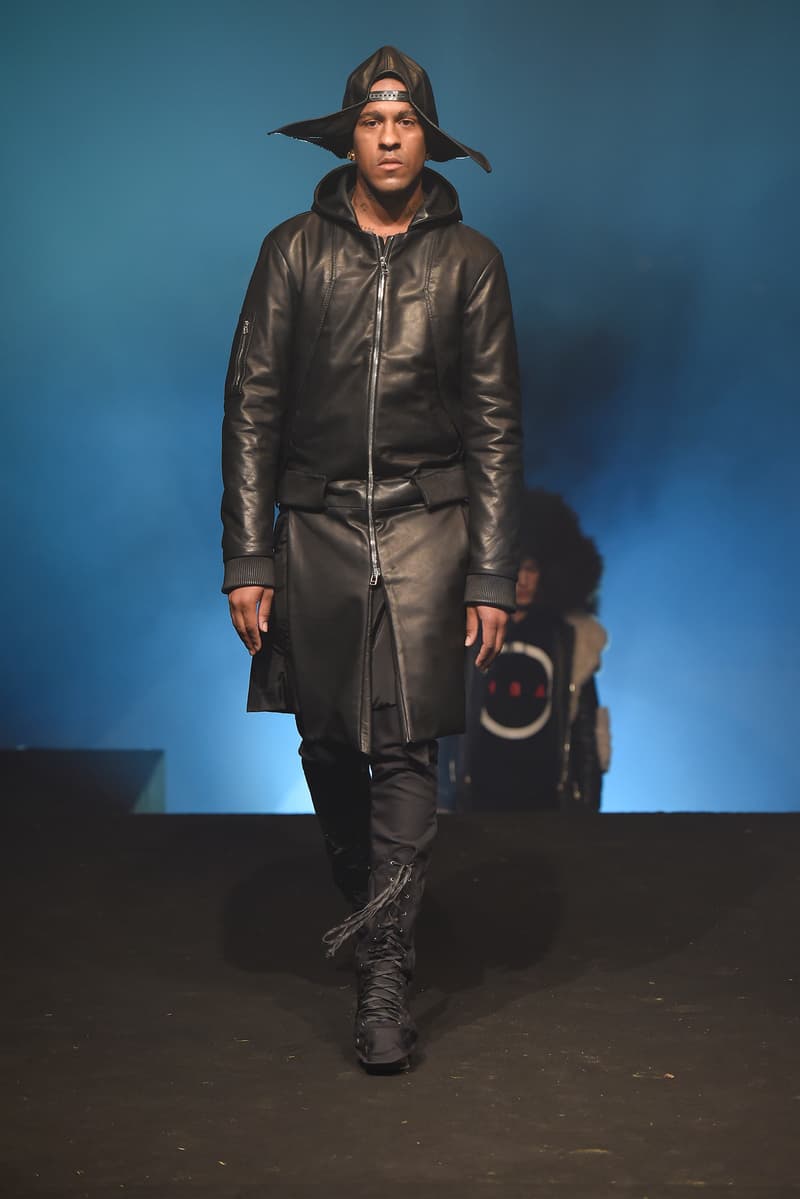 10 of 27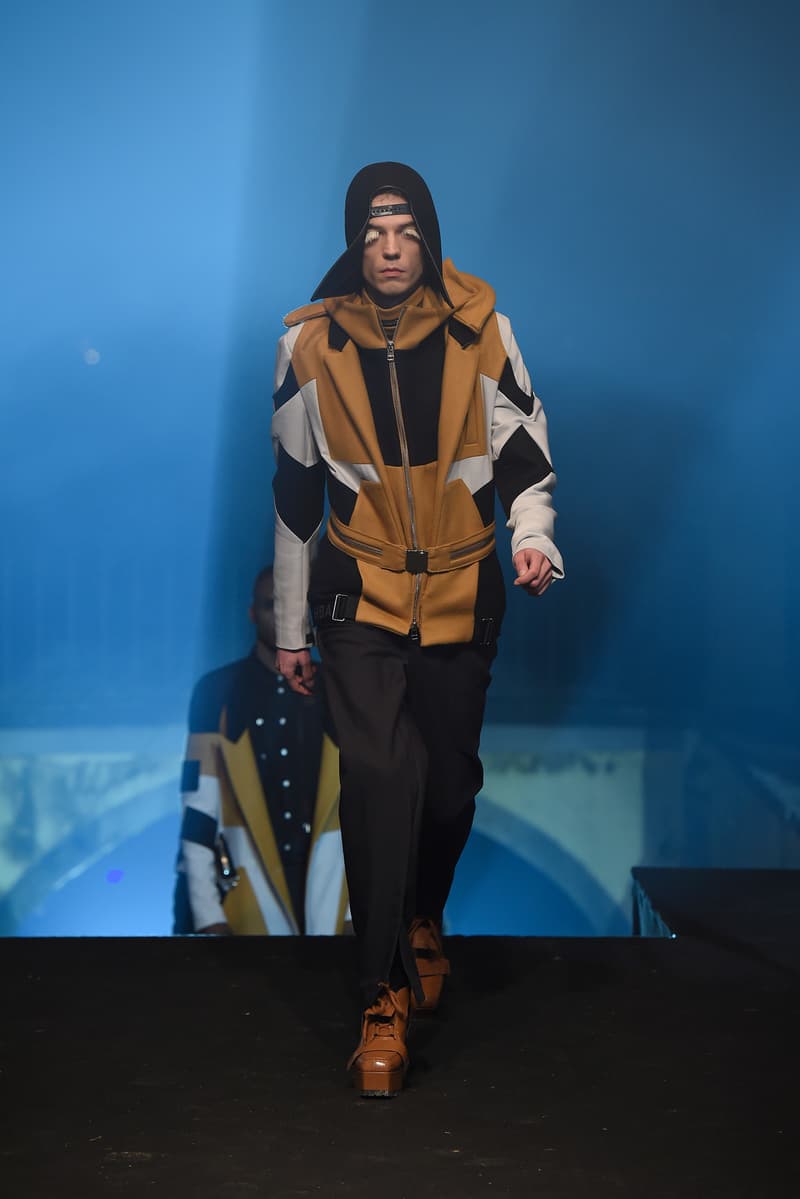 11 of 27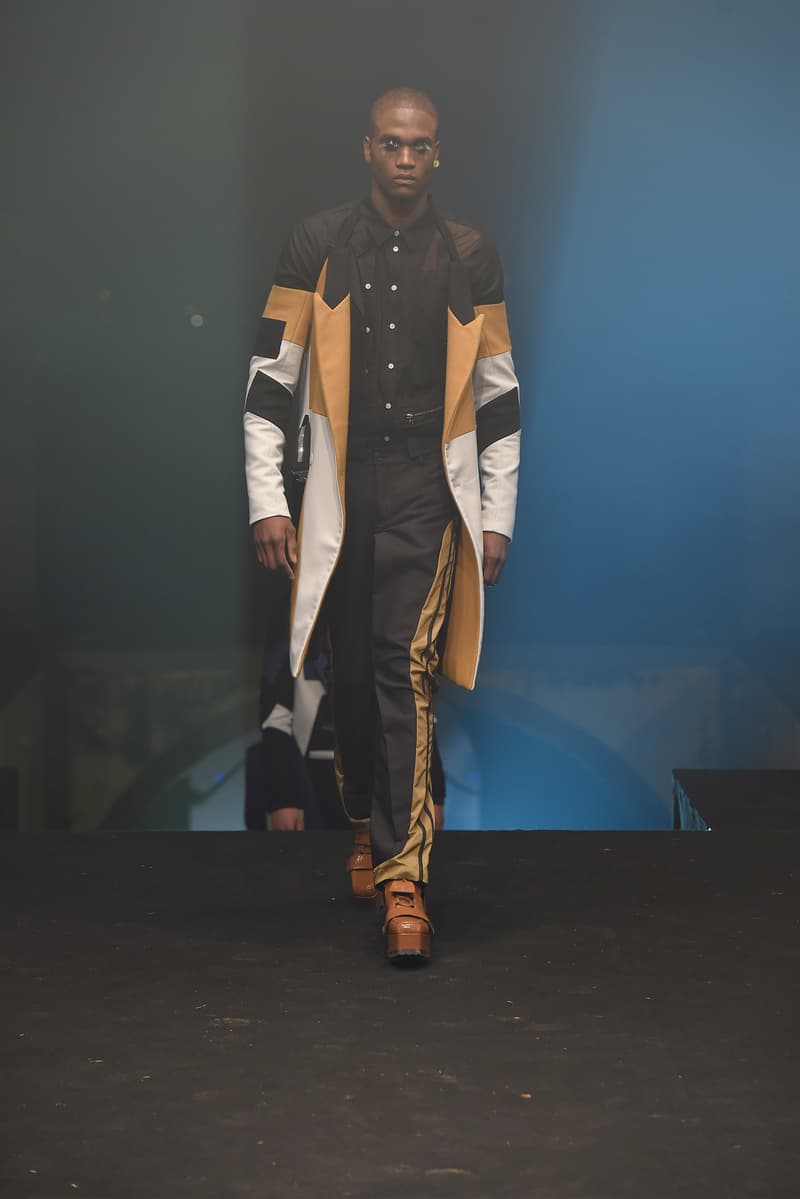 12 of 27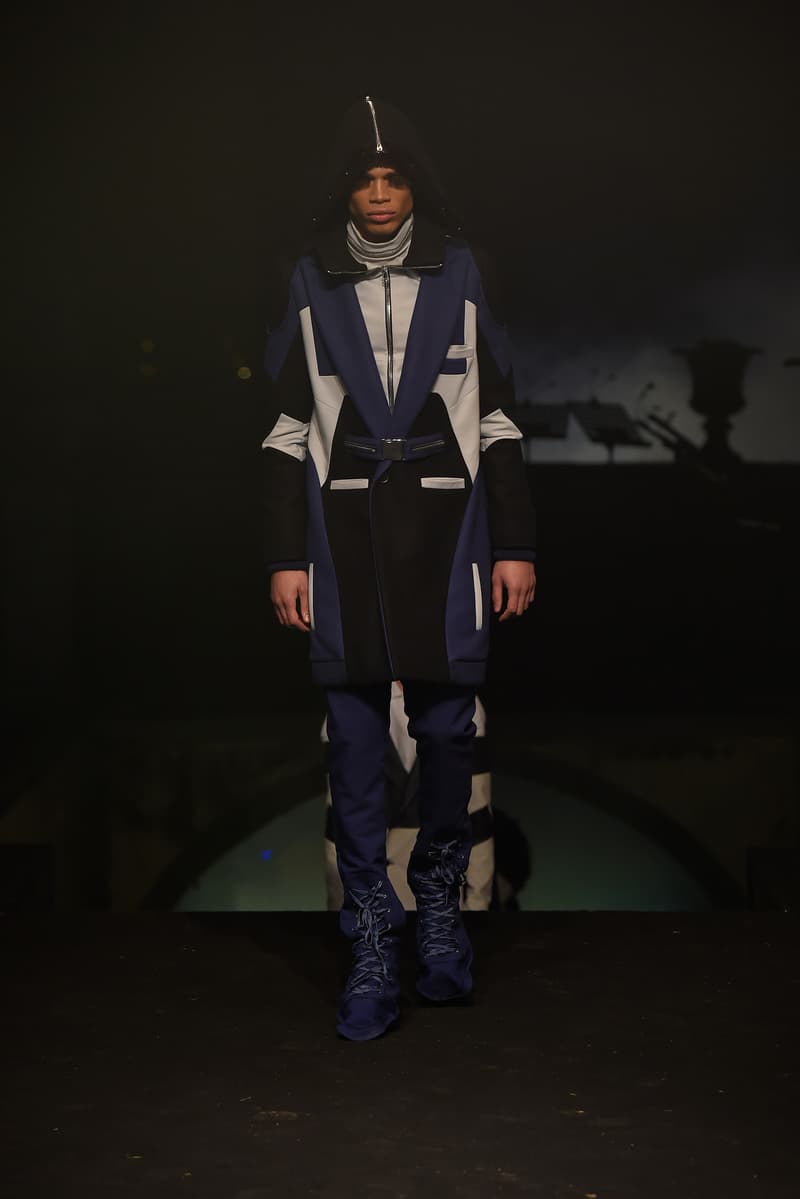 13 of 27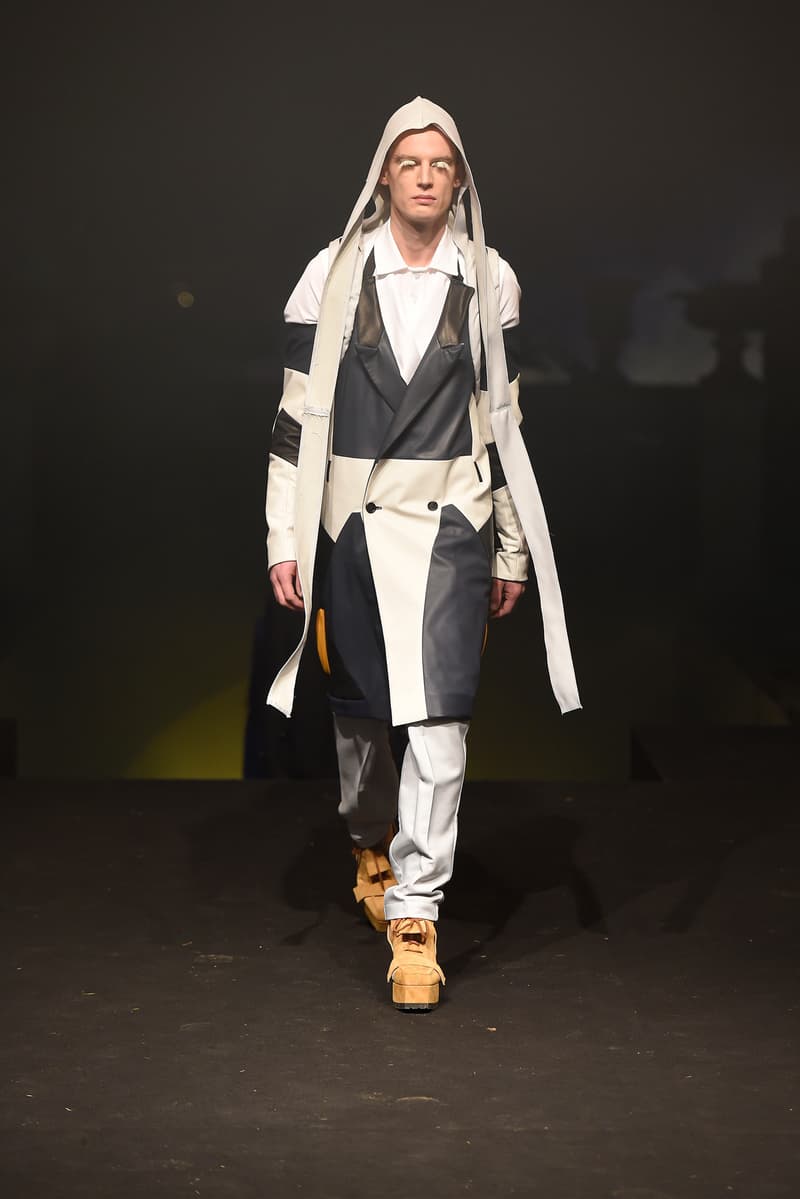 14 of 27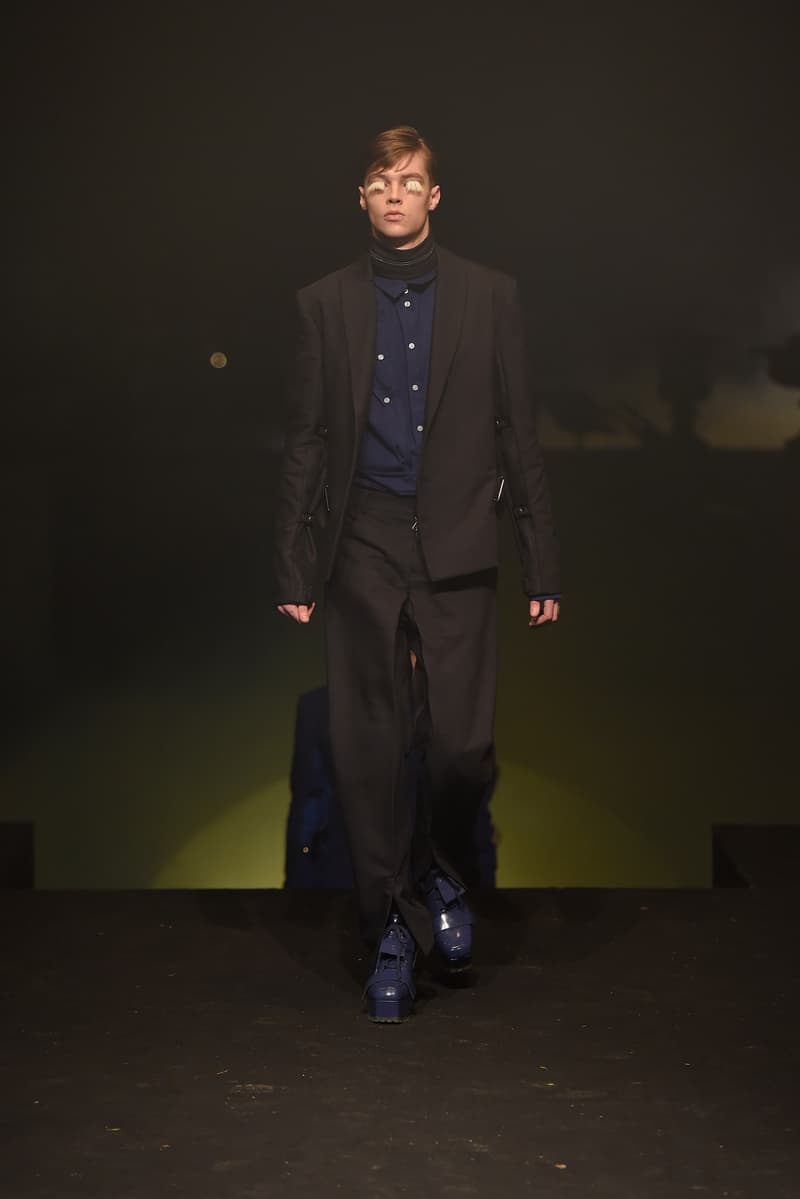 15 of 27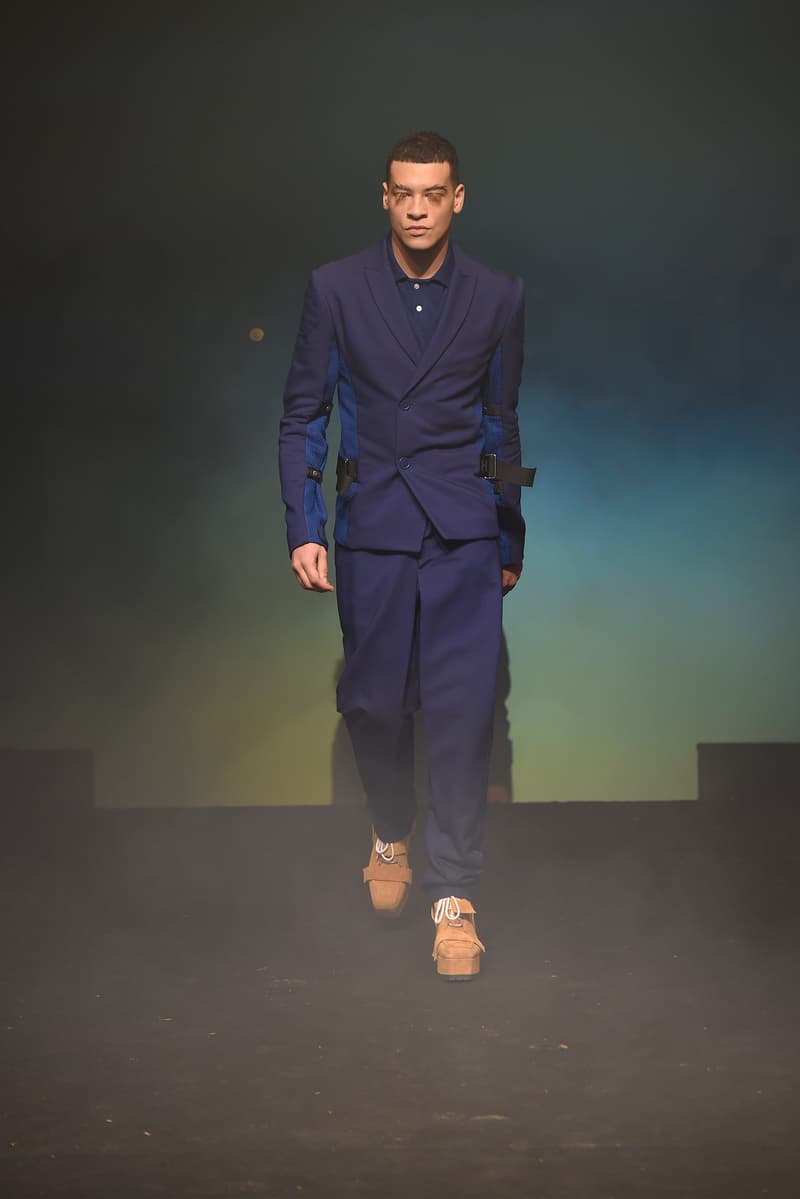 16 of 27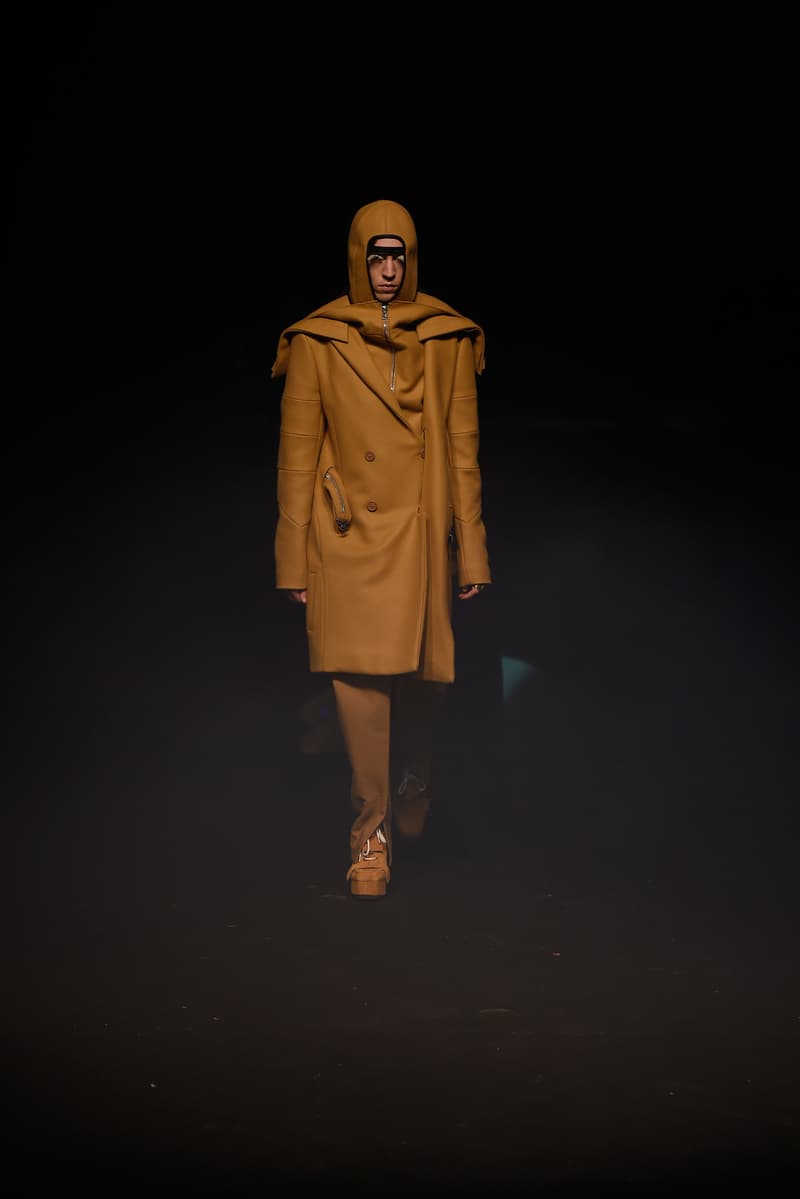 17 of 27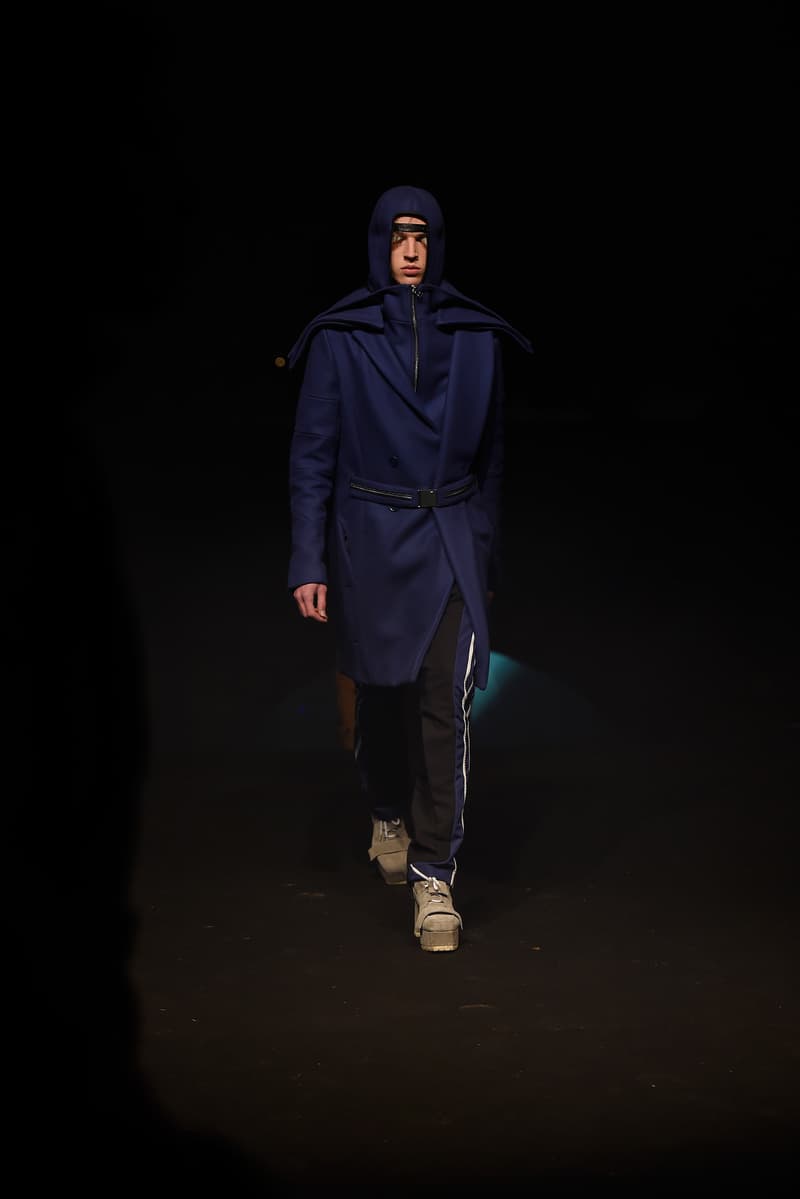 18 of 27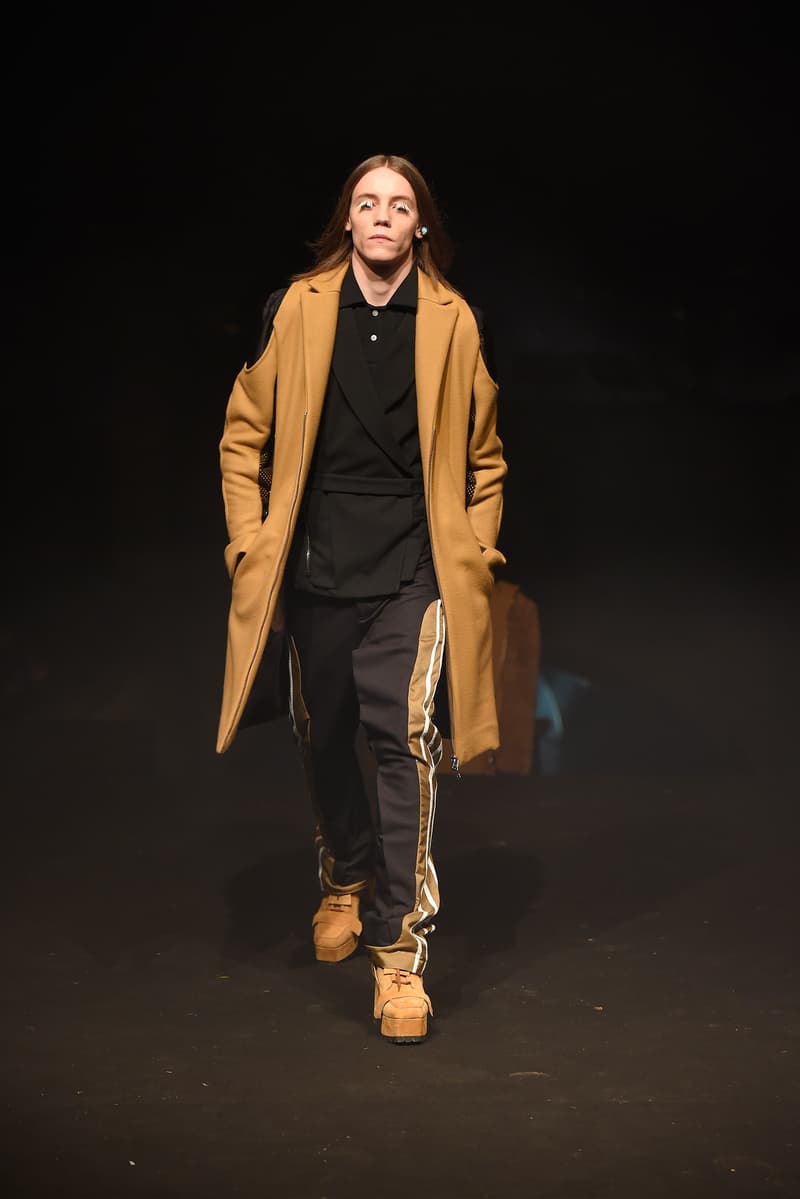 19 of 27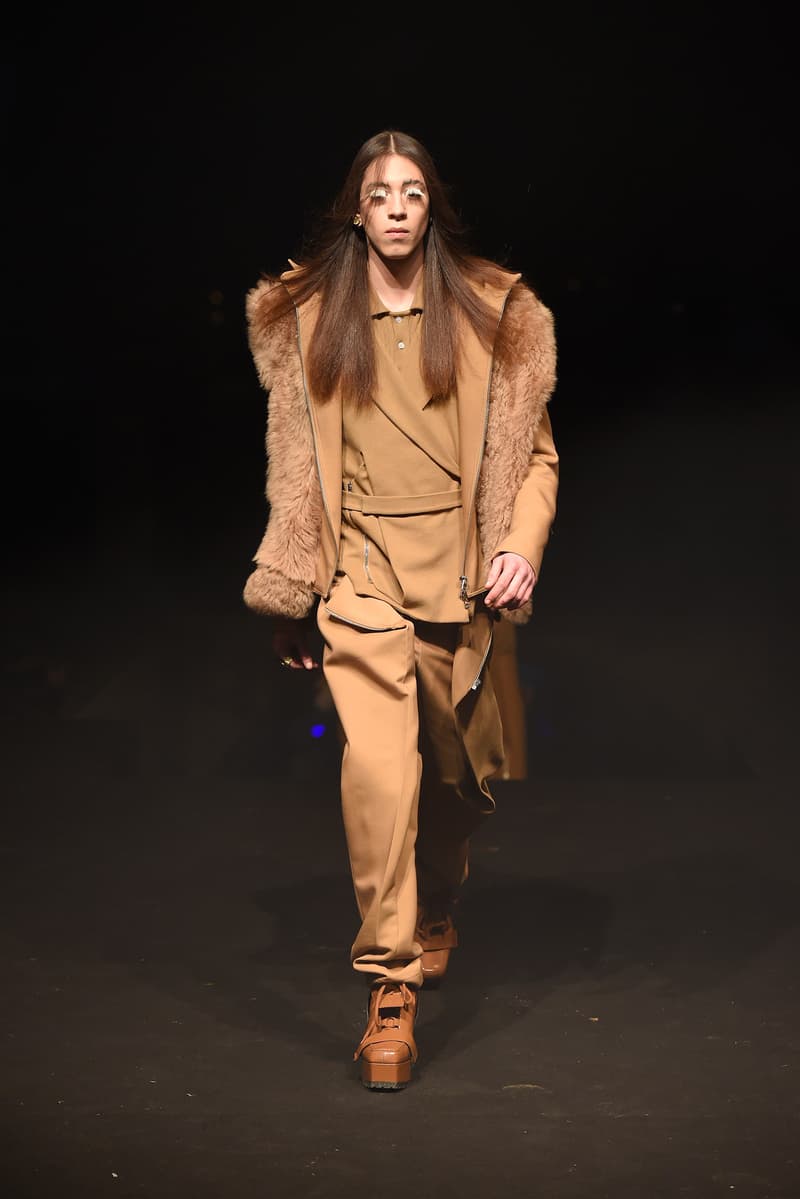 20 of 27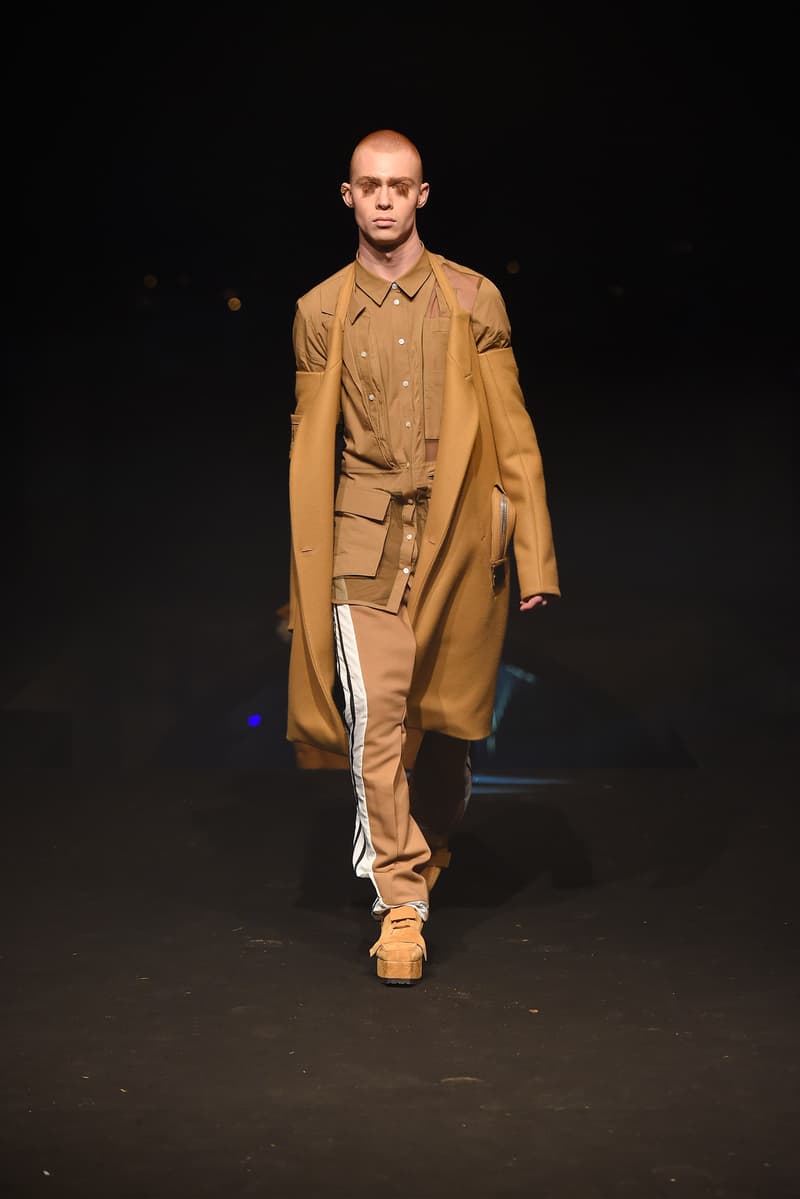 21 of 27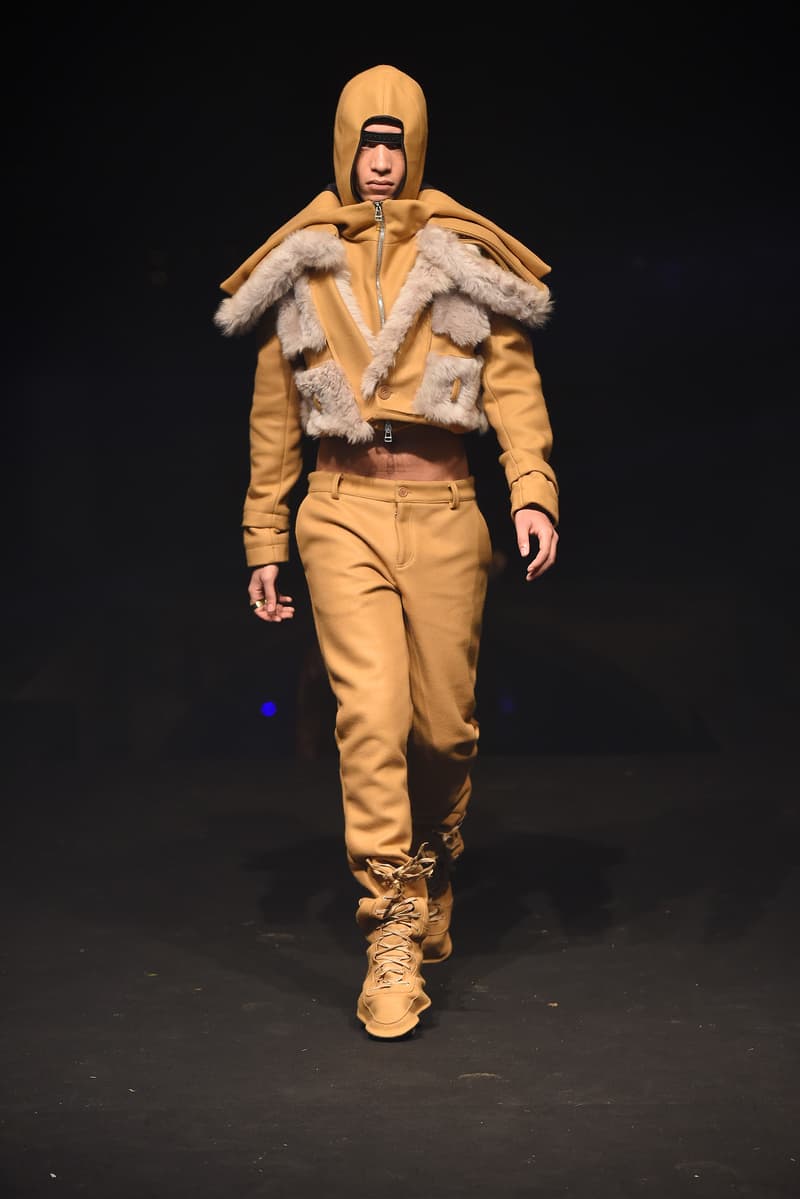 22 of 27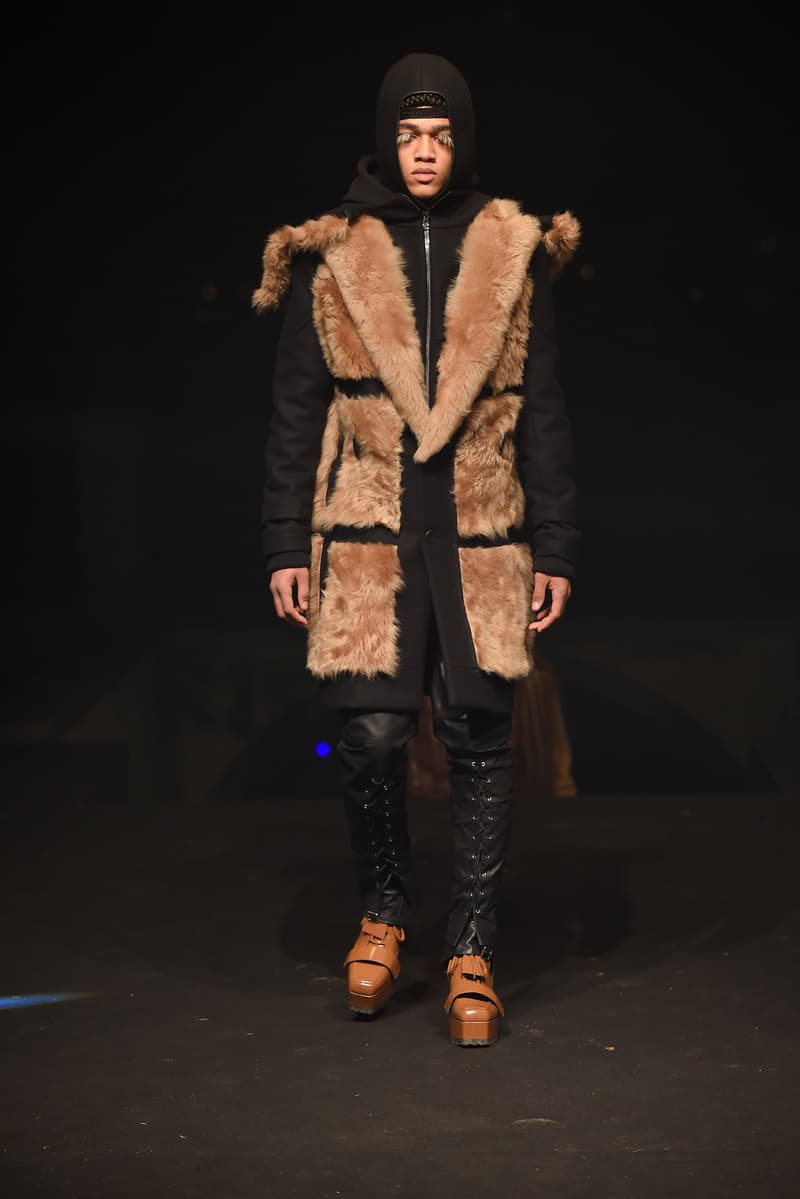 23 of 27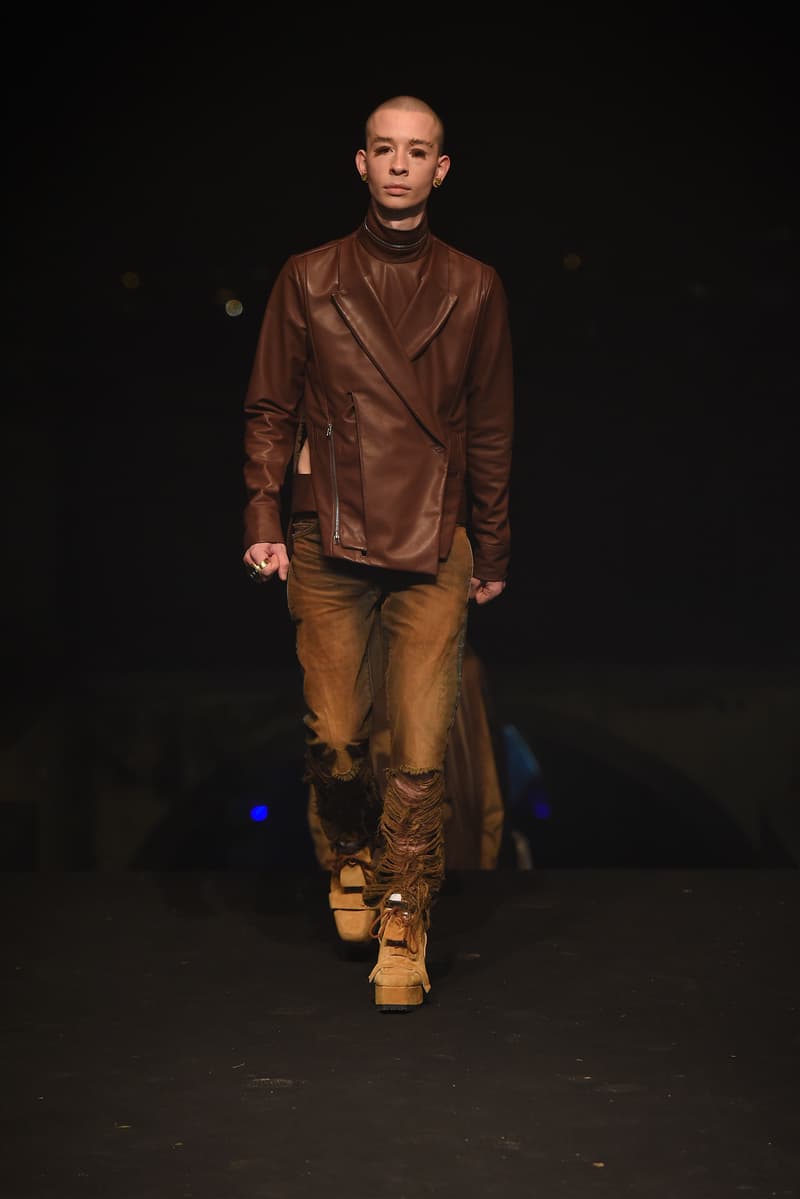 24 of 27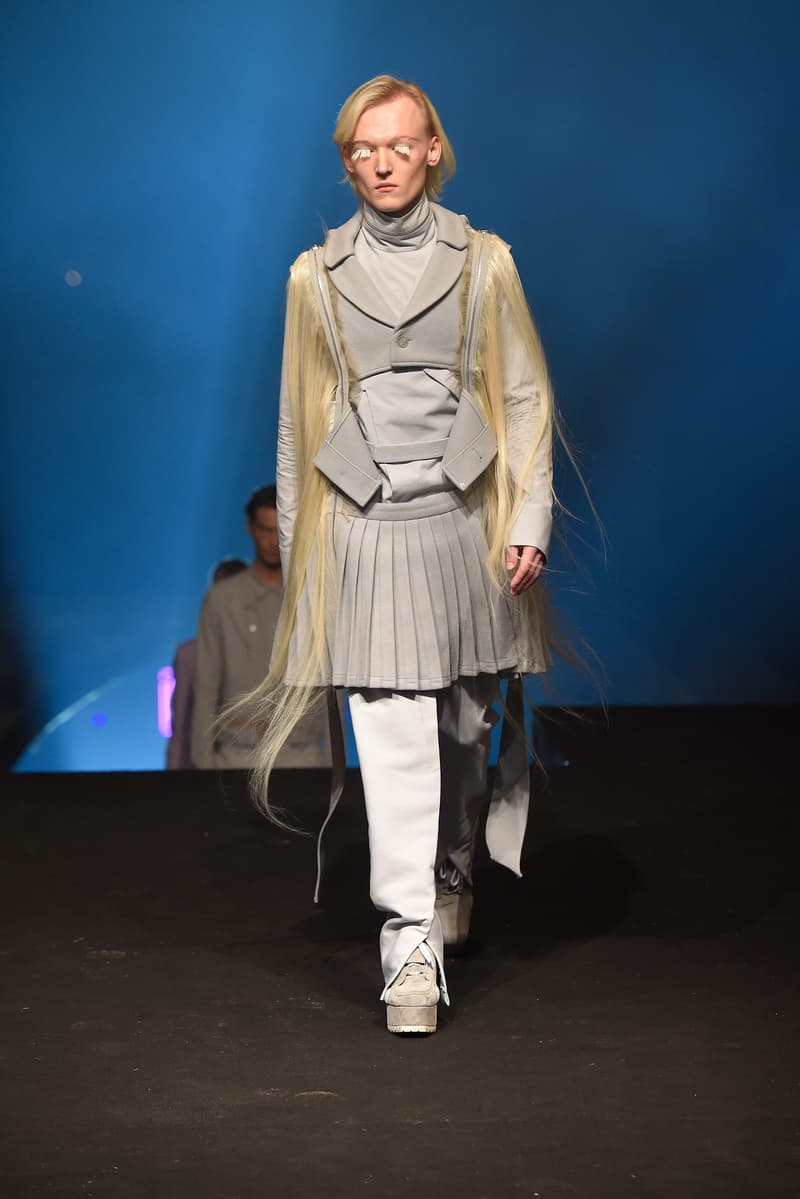 25 of 27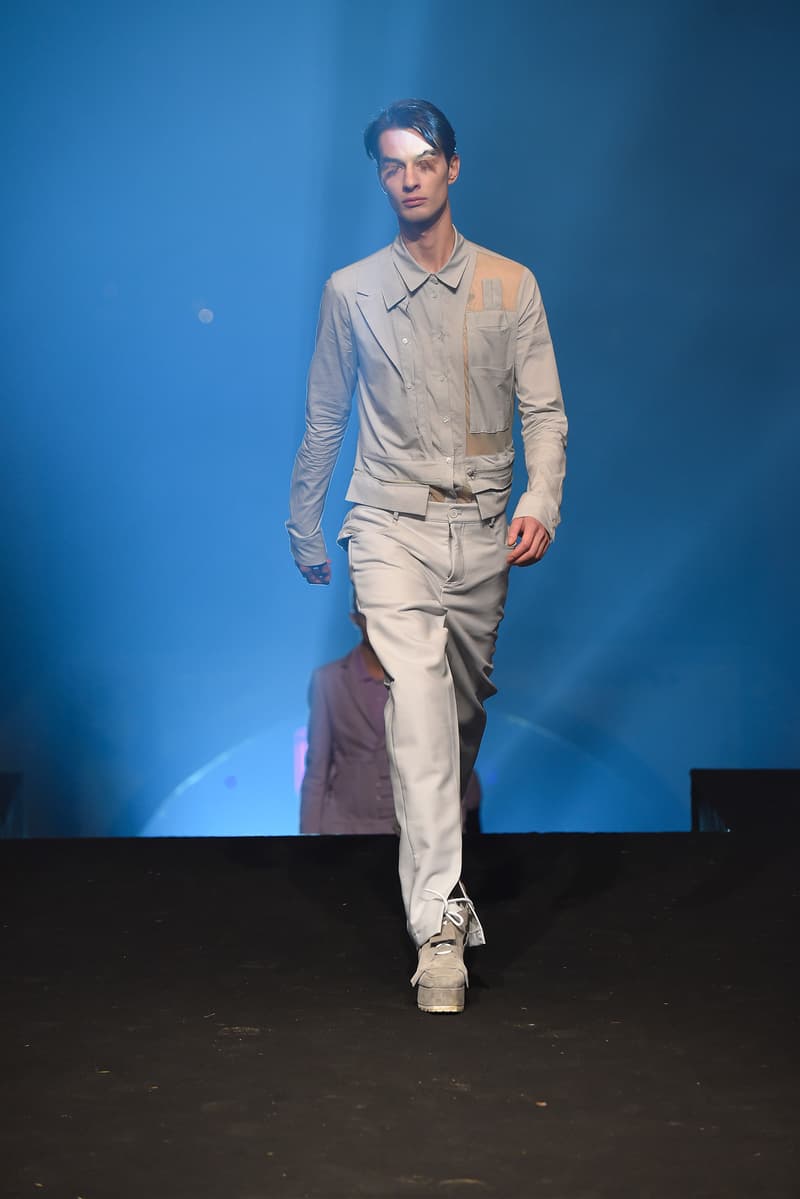 26 of 27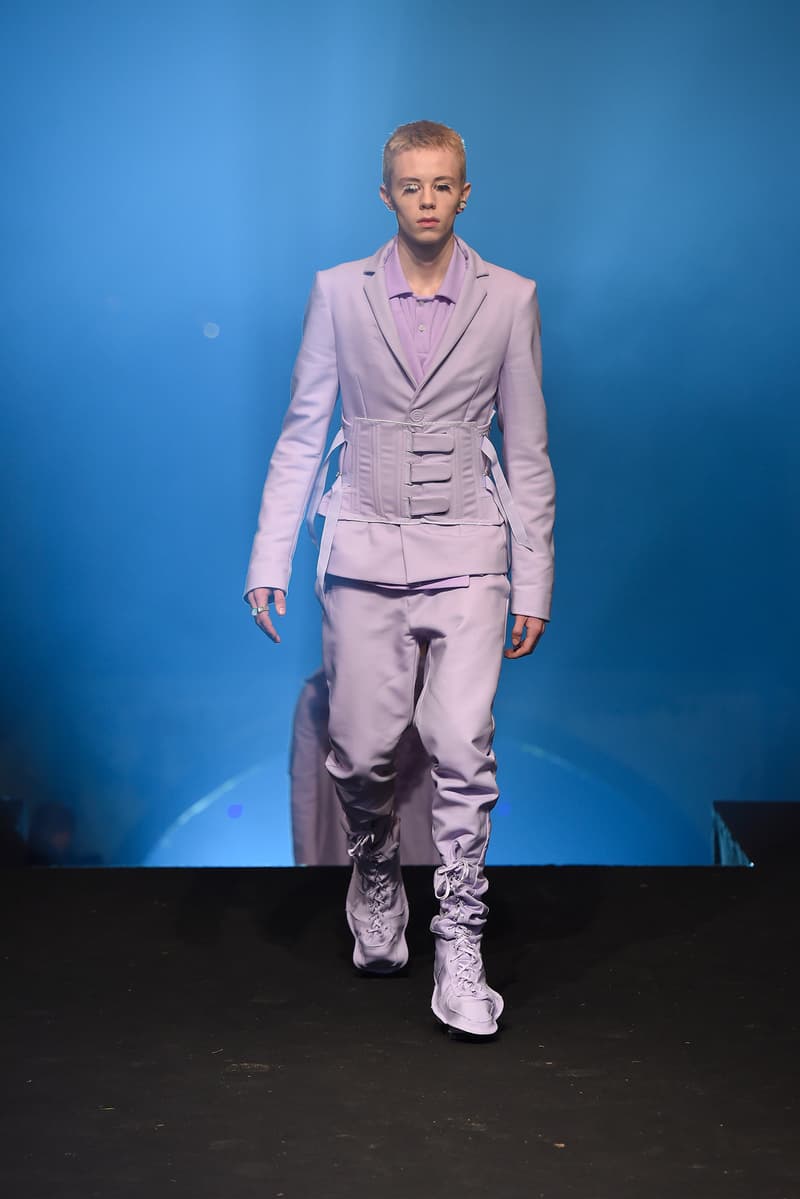 27 of 27
Having previously mentioned that he'll take to this year's Pitti Uomo to showcase a slew of new designs, Shayne Oliver marveled attendees today with his latest undertaking. While Pitti Uomo's predominantly known for traditional cut & sew offerings, this season's showings pivoted towards more experimental designs, as seen in HBA's unorthodox presentation. Following from receiving €100, 000 EUR prize and mentorship from LVMH — which funded his recent move to Milan — Oliver traded in loud graphics and bold prints for fine fabrics from Milanese ateliers, opting for a more cultivated feel.
It should be noted the designs shown here are not the brand's 2015 fall/winter offerings, rather, a repertoire in homage of Pitti's traditionalists. In backstage, Oliver noted "this collection is entirely based on the idea that we're here at Pitti. We felt this should be a stretch for us. We worked backward. We were like, everything needs to be made tailored, but it needs to be for us. And now we know that we're capable of doing this so we can incorporate it more into the collection."
Elegant topcoats featured color block details, paired alongside sharp button-down shirts and loose-fitted trousers. Elsewhere, motorcycle racing jackets saw barbaric iterations, incorporating strange detailing and large lapels. Faux fur-embellished gilets and synthetic blazers, while the heavy use of leather continued HBA's androgynous styling. Luxurious yet experimental, Oliver proved again his ability on the runway. Check out Hood By Air's 2015 Pitti Uomo showcase here and stay tuned for the brand's forthcoming collection.