Designer Tung Vo from wings+horns and Reigning Champ Talks About Upcoming Collections in 2015
Vancouver's weather during the winter months are notoriously somber, however, local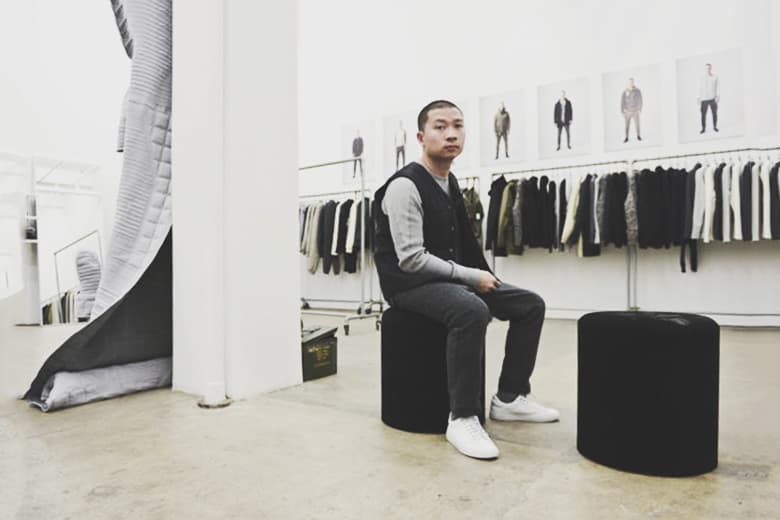 Vancouver's weather during the winter months are notoriously somber, however, local brands wings+horns and Reigning Champ have been able to successfully merge practicality and style in its environment. Tung Vo is the creative director of CYC Design, the parent company of aforementioned labels. Recently, Complex was given a chance to speak with Vo about a number of topics, including the similarities between his two brands, the inspiration behind his 2015 fall/winter collection and the city of Vancouver as a muse. Following a number of collaborations, the designer believes this year will be a year to "focus on the brand." Read the excerpt below and head over to Complex for the full interview.
Let's backtrack to wings + horns' Spring/Summer 2015 collection—your first collection for the brand. What did you want to do differently?

I think just to make it more rugged. Not to say that it wasn't rugged before, but just hone in on making masculine pieces that selfishly I just want to wear and hopefully other guys would want to wear as well. Just getting a bit darker as well. I'm going to come off sounding like an asshole, but like just making it so that it's consistent. When you create a brand, there's already a brand DNA but I felt like Fall/Winter and Spring/Summer weren't always simpatico. So just going for and keeping it very consistent. Whether it be Spring/Summer or Fall/Winter. We're always strong in the Winter because of all of the outerwear pieces but Spring is slightly different, so just focus, focus on details and fabrication. Fabrics has always been strong for wings, and Craig [Atkinson], the founder, is very enthusiastic about that kind of stuff so when we do a collection, he's very much a part of it. It's very collaborative. Even the other guys chime in and what not. It's very collaborative. We don't work in like a vacuum.

You were previously the designer for Arc'teryx. What did you take away from a brand that, like wings + horns puts an emphasis on function, you knew you could apply to wings + horns?

A lot of is the shaping of the garments and the articulation, the underarm gusseting and all that. Wings had like gussets underneath hoodies and what not but taking that and putting it into our jackets. Taking outdoor influences like, this military parka, really articulating. I really like this jacket. It's got a very familiar military reference. It's based off of a Canadian military parka, but updating it, modernizing it, using modern materials but still having it look somewhat, I wouldn't say vintage, but very familiar. So the articulation and the underarm gusseting, providing all that comfort but while still maintaining a tailored look. A lot of the outdoor brands, it's meant to be super relaxed for that free movement. So trying to combine both is the key.