Six Stories of GORE-TEX: Takayuki Fujii of nonnative
While GORE-TEX is certainly renowned for keeping weekend adventurers dry and comfortable in the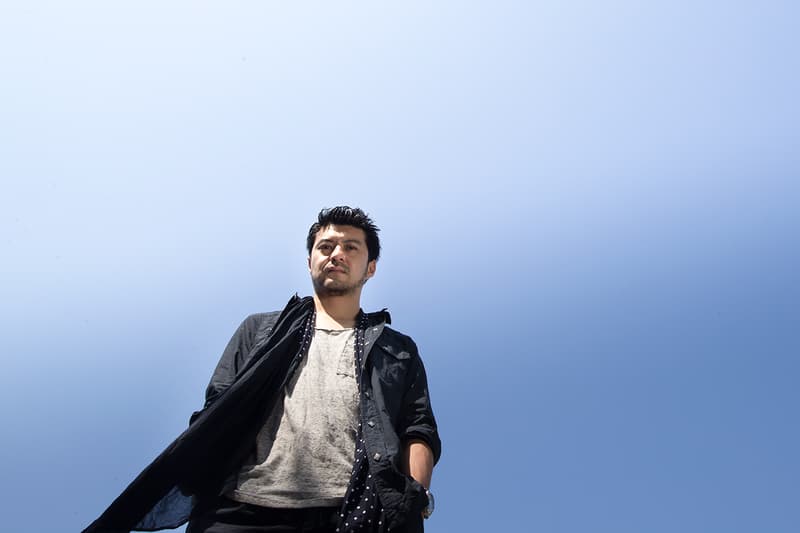 1 of 5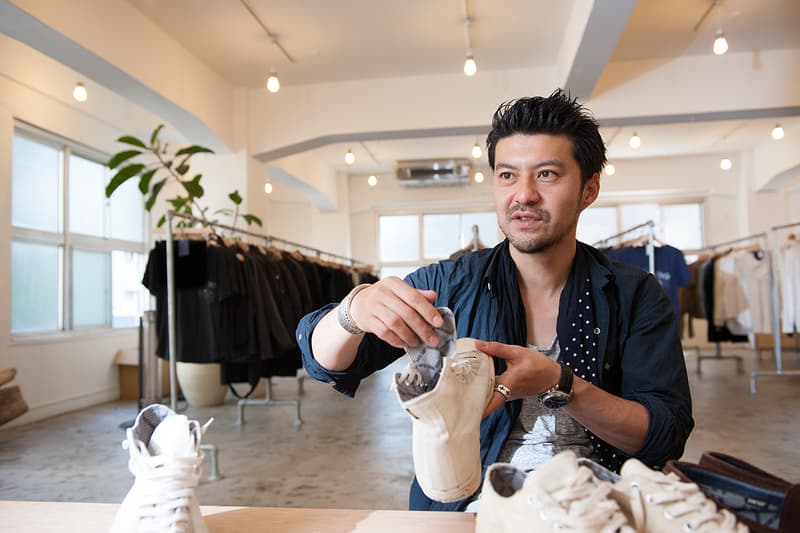 2 of 5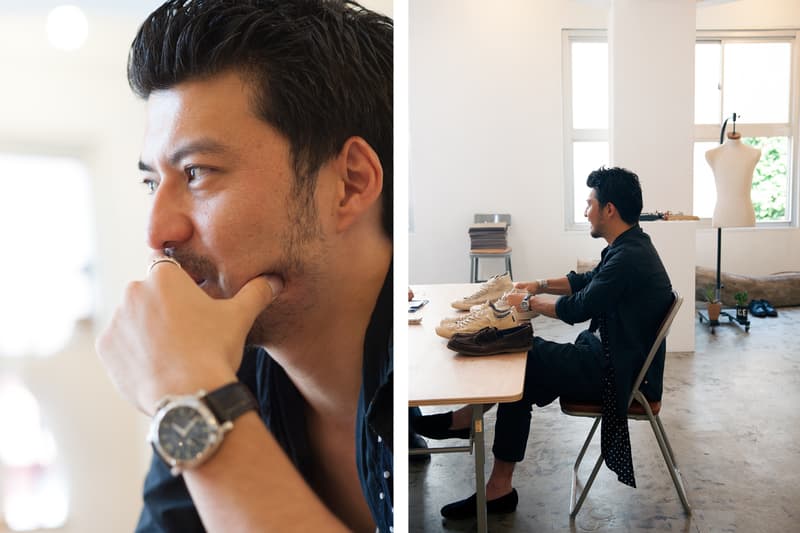 3 of 5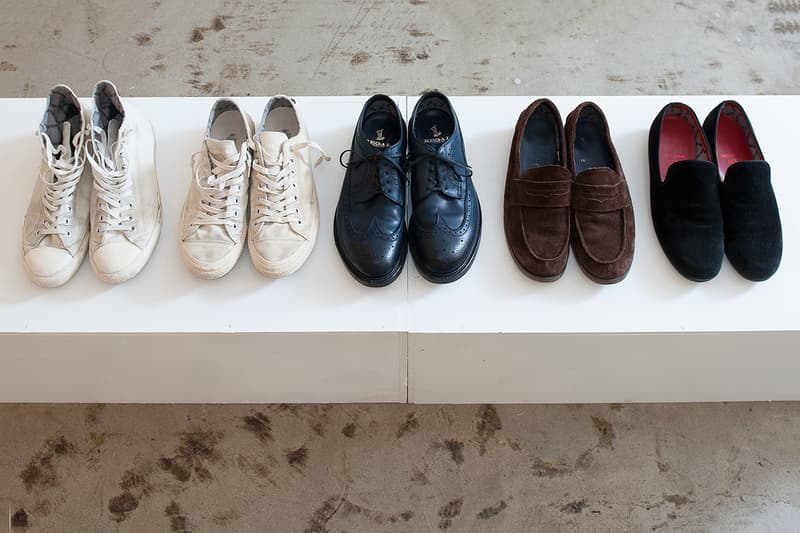 4 of 5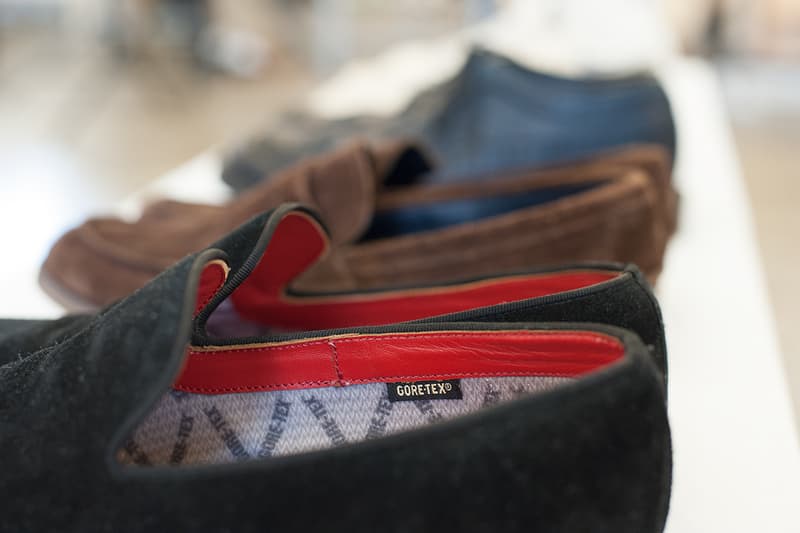 5 of 5
While GORE-TEX is certainly renowned for keeping weekend adventurers dry and comfortable in the wilderness, nonnative and designer Takayuki Fujii believes the technical fabric is an everyday and year-round essential for those in the city. No longer is it just about keeping the elements like dew and rain at bay but rather, ensuring the person underneath stays fresh even during those muggy summers. In this fourth part of interview series from  GORE-TEX, Fujii talks about the overlooked performance features of the fabric and nonnative's expertise in producing performance footwear for the streets. To learn more details of Six Stories of GORE-TEX®, be sure to visit the special digital version here.
How did your infatuation with footwear begin? When did you first realize you wanted to make a career out of designing footwear? 
Shoes mean a lot to me. I've been a big sneaker fan ever since elementary school, probably thanks to having an older brother. I also like basketball shoes as I've always played basketball. Sneakers were my way into American culture—something that seemed so faraway at first. Shoes are definitely part of fashion. At the same time, they're very practical— more of a product. They allow you to experience fashion in a different way. Personally, I think footwear's the best way to express your identity.
Like many other brands, nonnative are known for reworking classic silhouettes for the modern-day. What are some of the key features of nonnative footwear designs? 
I felt that nonnative had established itself as a brand when the shoes we made sold well. Still, I've never tried to create anything "new." What I'm trying to do is make universal products that look new—that's my focus—while I do things like experiment with the thickness of the sole, the look and feel of the laces, the silhouette, or the level of comfort. My shoes aren't for hiking or for running. People call nonnative a street brand and that's exactly right. nonnative apparel and footwear is designed for people walking down the street.
When did you first become familiarized with GORE-TEX? 
I've always liked wearing outdoor clothes since high school. As my favorite brands always used GORE-TEX® fabrics, I knew it was the best material out there. When I started designing products, I made a conscious decision that any functional fabrics I use have got to be GORE-TEX® fabrics.
Incorporating GORE-TEX onto you footwear line was a bold move for nonnative. What was the initial response like ? 
The first GORE-TEX® fabrics I used at nonnative were for apparel, but shoes were also part of the plan. I wanted to design original shoes the world had never seen before. I launched our shoe line in 2010 with a pair of simple white canvas sneakers.
At the beginning, they got a real critical hammering. They're expensive, about 30,000 yen per pair. Still, I was sure people would recognize how necessary they were. You wear normal sneakers in the rain, your feet get soaking wet. You wear my sneakers and you're okay even if it's bucketing down. Plus they're more comfortable because there's no sweaty moisture inside the shoe.
What are GORE-TEX's best qualities and how do you think it complements nonnative's footwear designs?
To me, the perception that "GORE-TEX® products equals waterproof" is a bit disappointing. Being waterproof is hardly the only function of GORE-TEX® products. We're not talking about shoes for rainy days, like rubber boots. "Breathability" is really important. Your feet don't get wet, and they don't get damp and sweaty either. I'm really eager to get the word out about "breathability." That's a big selling point in my eyes.
Your feet sweat the most all year round. On top of that, the body is less sensitive than we think, while our toes are actually much more sensitive. In summer, smell and discomfort are big problems. But your feet getting sweaty and cold in winter—that's a problem as well. The sweat has to be able to escape. Comfort is key in summer, and heat-retention in winter. I'm sure hikers and trekkers know what I'm talking about. When it's a matter of protecting themselves and their life, they just know they have to go with GORE-TEX® products.
Why is GORE-TEX the best for your target audience? 
The audience for my products is people going about their daily lives. My shoes shouldn't look too high spec. Commuting to work with hiking boots is not what I'm talking about. My ideal is for people to feel comfortable wearing normal shoes even on a rainy day. Think about it. Your everyday shoes face tough enough conditions of their own: you go hiking in your hiking boots only once a month; you wear your normal shoes every day of the week.
GORE-TEX® footwear is made with GORE-TEX® fabrics in a sock-like shape. It is then covered with the upper material and the sole underneath. The laces are checked for water-repellency, and the shoes are tested repeatedly at Gore. I like this whole testing process. Once the shoes have passed the tests, they're guaranteed. Crucially, the testing's done at the product stage and not just the fabric stage. Same thing with the apparel lines. Selling fabrics is not the end of the process for them. That's what guarantees the quality of GORE-TEX® products.
How does GORE-TEX complement nonnative's utilitarian aesthetics? 
I don't like changing my outfit based on where I happen to be. Just because I'm abroad, I don't want to dress differently. Just because it's snowing, I don't want to go around in hiking boots. I want to go wherever I want in whatever I've got on now. That's a sort of test for me: Can I wear this anywhere? Say I go somewhere hot, I'll probably want to wear my shoes without socks. Okay, why don't I make a loafer for bare feet? That's how I get inspired to develop new products. I designed all these shoes and clothes because I love traveling. How should I know what the weather will be like in New York or Paris? Maybe I'll get rained on, maybe snowed on. I don't want to have to carry too much stuff with me. With one pair of GORE-TEX® footwear, you're set—you can walk outside, go to shops, restaurants, wherever. I want to keep on traveling to different places with my shoes and clothes as my good companions.
Stick around for our next feature when Hiroki Nakamura of visvim talks about the untapped potential of putting together GORE-TEX and traditional indigo dyes.