Perspective by Chris Stamp: A Global Sneaker Release with Ronnie Fieg
My work as a creative director has taken me across the globe, giving me the opportunity to absorb a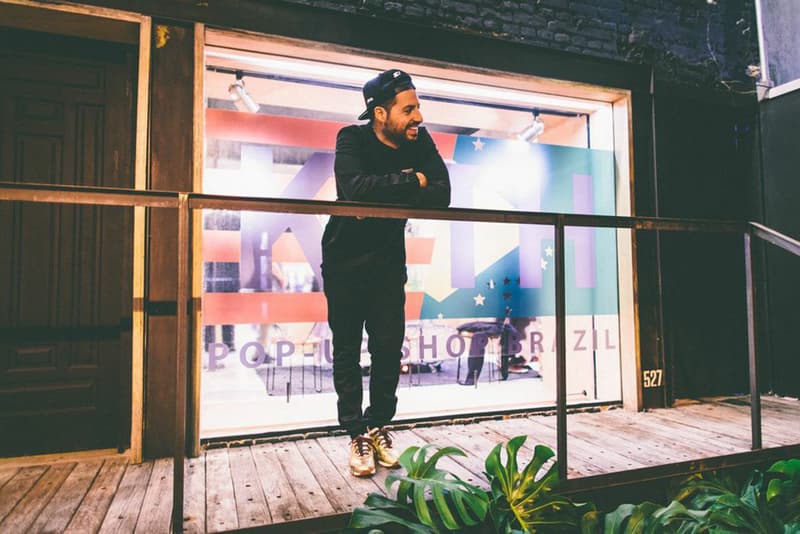 1 of 8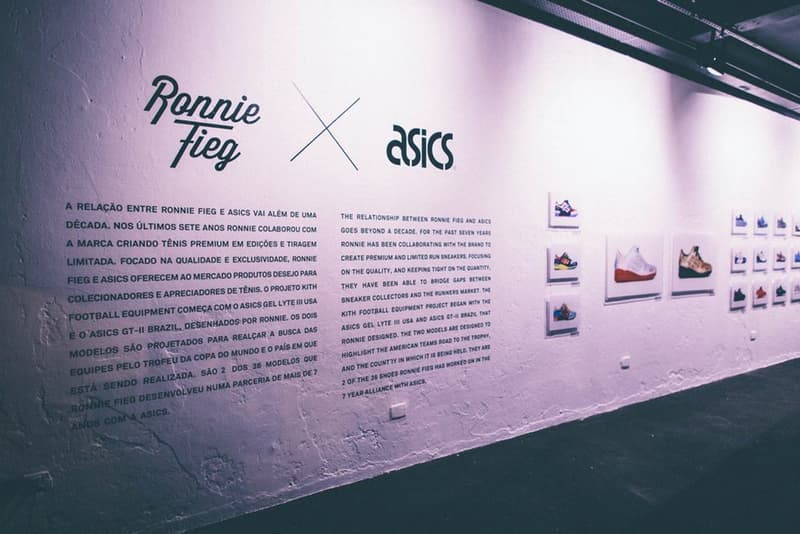 2 of 8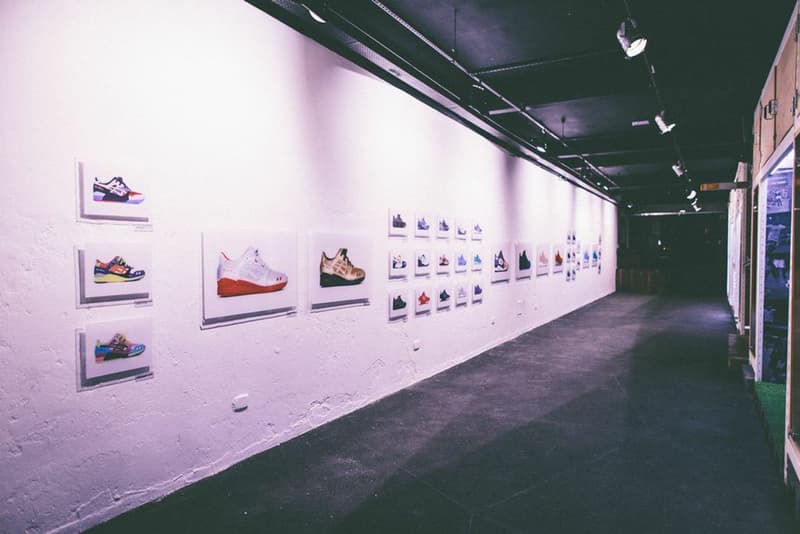 3 of 8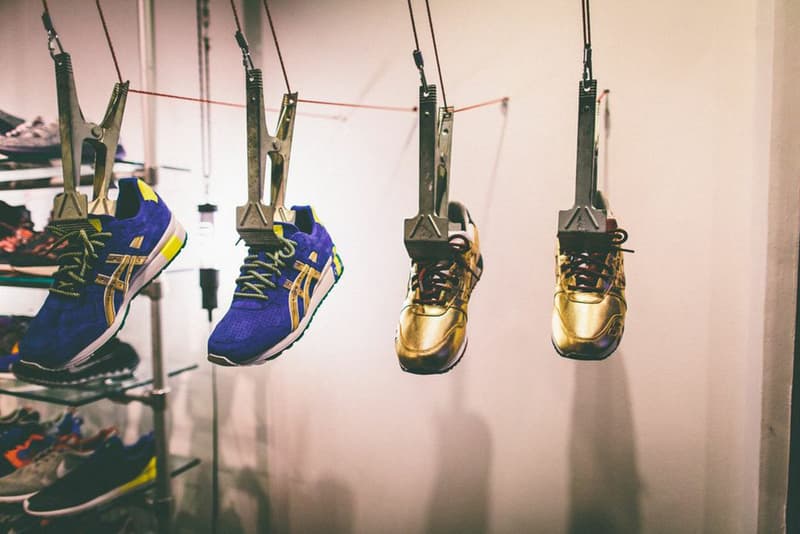 4 of 8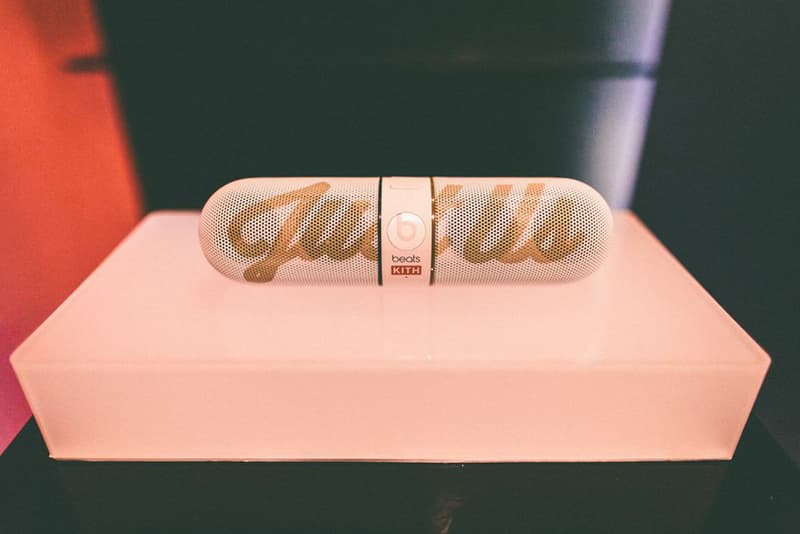 5 of 8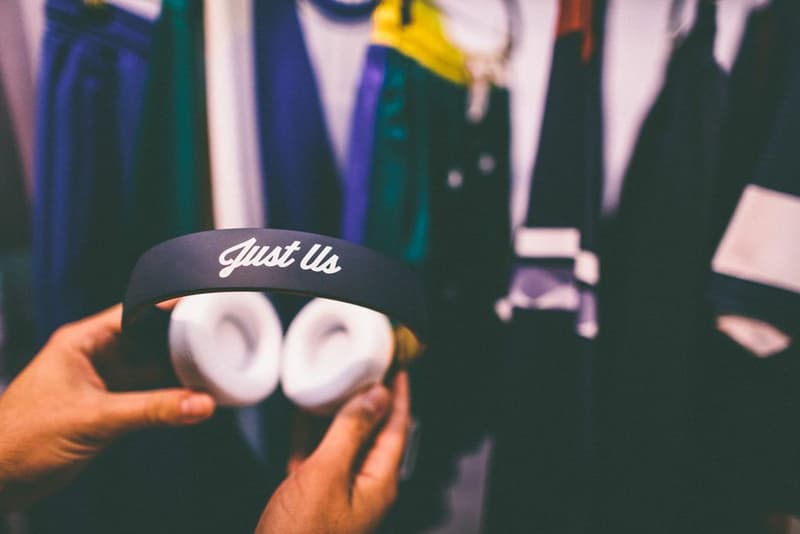 6 of 8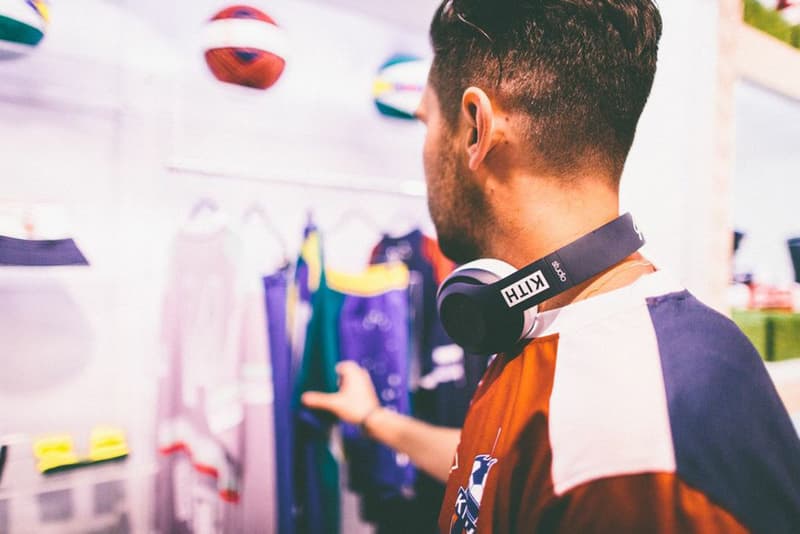 7 of 8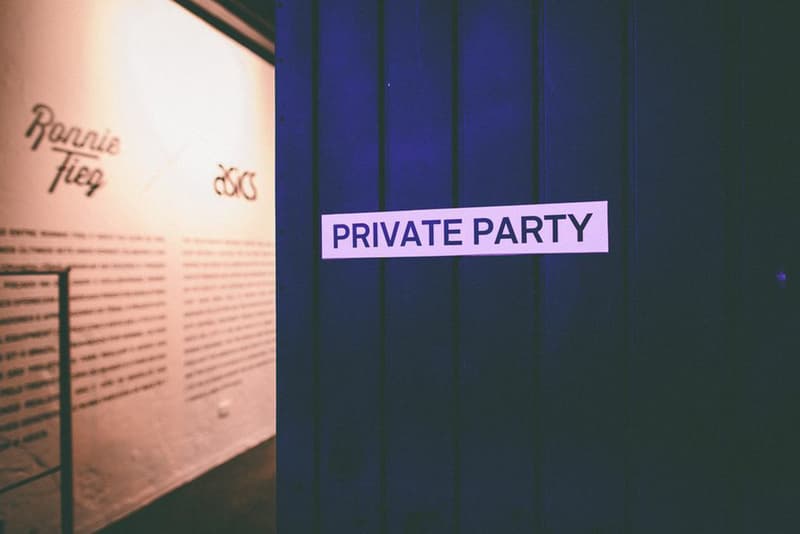 8 of 8
My work as a creative director has taken me across the globe, giving me the opportunity to absorb a wide range of art and culture, as well as interact with numerous creatives both inside and outside of fashion. As the founder of Stampd – a brand with an increasing global presence – I try to learn from these experiences and gain insight into the world of design, art and fashion. Here's a look from my perspective.

- Chris Stamp
Ronnie Fieg is a man who needs no introduction to the readers of this site. One of the biggest collaborators in the industry, Fieg has put out a ton of great footwear in the last few years. Having embarked on a footwear project of my own, I know just how much work goes on behind behind-the-scenes, so when Ronnie invited me to check out the launch of his newest project in Brazil for the World Cup, it was a no-brainer. I sat down with Ronnie during our free time to pick his brain on the newest project as well as how he's influenced the footwear world.
---
Staying Fresh
"I'm always trying to stay ahead of the curve with everything I do and I think that's how we've been able to execute and market things properly, because everything needs to stay fresh."
What is the benefit of launching a collection in Brazil?
I think it gives another dimension to the Kith brand, because we're out here during the World Cup, and the World Cup was the real inspiration behind the project. It gives us another dimension in terms of sports and how we affiliate ourselves with soccer, and it obviously will give us an indication – and now we have an indication after the release – of how far our demographic stretches. Right now, seeing Kith have the type of reaction that it has had in South America – in Brazil – it really gives us an indication of how well-received our brand is internationally. So, I think the benefit is to really stretch our consumer into South America and gain a demographic that we didn't know about before getting here.
What sets your sneakers apart from the rest of the collaborations on the market?
In the last few years a lot of brands and retailers have tried to get into the collaborative game, and the word collaboration now has a lot less meaning to the general public because everybody is doing it. When I started working on collaborations in 2006 it was relatively new to the sneaker world, and my thought process behind any project was to give the best possible quality of leathers and materials that other brands weren't currently using for their in-line range. A lot of retailers started using the same formula, using upgraded materials, but not many retailers have a clientele willing to spend that kind of money, ranging from 150 to 200 dollars. The customer base that I have is used to seeing upgraded premium materials from me, not only from one brand but from multiple brands, and they see me as a footwear collaborator or a footwear retailer, not just a sneaker collaborator or retailer. I differentiate myself by the brands that I work with, and it gives credibility to every style I work on. You wouldn't expect to see an all-gold leather upper on an ASICS Gel Lyte III, so it's really pushing the boundaries and giving things that aren't currently in the marketplace. I'm always trying to stay ahead of the curve with everything I do and I think that's how we've been able to execute and market things properly, because everything needs to stay fresh.
What kind of impact do you think you've had on the international sneaker market?
Back when I was at David Z to when I opened the shop, we didn't distribute any of the collaborative projects elsewhere. We kept it exclusive to the retailer whether it was David Z or Kith, and it created a high demand – the same way that I used to love all the sneakers that dropped in Japan. You would have the JP exclusives on all those Nikes back in the early 2000s where things weren't offered globally. I brought that feeling back and it created a high demand among people outside the U.S. where it was harder to get the goods. The impact this has is huge because our reach is much wider but the distribution is still very narrow. I don't like when things are massively distributed. But being able to control the merchandise and how things are merchandised, those things are tough when you start expanding the wholesale division.
The larger your reach the less control you have over your brand.
Right, and that's been the most difficult part of even having the thought of wholesaling. I think these collaborations are definitely in high demand, not only in the U.S. but also globally. The reason I create these pop ups is to fill demand in certain regions without massively distributing the product.
No one releases shoes like this. Nike does it on a big scale. Everybody knows about it, but nobody else in the sneaker market is able to do this kind of stuff.
Well, even Nike doesn't do it on a big scale. You're seeing that Nike is getting involved with the World Cup but none of the product is regionally exclusive. All of the stuff is distributed globally. It's a global initiative always, for every brand. The fact that ASICS let me take the exclusive in Brazil and in Kith, and that's it, means they knew how special this program was for me. They didn't ask me to distribute it anywhere else. We wanted to bring the Kith team to Brazil the way the USA team came to the World Cup. We joined with Cartel and applied the soccer concept to the whole collection. That had to live in those two doors; it couldn't go beyond that. That is what's so special: it won't be available anywhere else, and it's still very limited within those two doors. That shit creates a frenzy, and it brings joy to sneakerheads when they're able to get something so rare, and that's what I wanted to bring back. I wanted to bring that feeling back.
---
Culture Shifting
"You're willing to take on those costs so you can shift the culture. That's what it's about."
It must have been a large investment, bringing your team to Brazil and opening a pop up. Why was this so important to you?
I have put a lot of money into this and it's digging into my profits and into my margins but it's okay. You're willing to take on those costs so you can shift the culture. That's what it's about. It's all about shifting the culture. I could've sold out these shoes – the same amount of shoes – all in the U.S., no Brazil theme whatsoever, no Brazil pop up. I didn't have to send 20 people here, but that's not what it's about. It becomes more than money. It's about the experience that everybody had here. It's about the crew and my team being able to come down here and have a good time with each other, and leave here more educated from one another.
It's like a big meeting of the minds.
Yeah, it is. And it's not forced, so you're not sitting at a roundtable throwing ideas around; ideas are flown through conversations that are organic. You start speaking about things organically, the way me and you do no matter when we hang out. It's the same thing with everybody. I'm a big fan of getting people together. I think that talent with product is one thing but having a talent for creating a conglomerate and putting people together…
And putting influencers or creatives in the same room, it brings out a different mentality, something that you don't have on a daily basis.
Right, and there are a few people here that I was friends with before they became creatives, which is amazing, being able to impact another person not only creatively but personally. It meshes both worlds together: your professionalism and your individualism.
Because at the end of the day you get to work with all your friends.
Yeah, and that's really the most important part. It's because when we're working we forget about life and how to live it. It was a nightmare to get everything here and get everything situated and organized, but having Cartel involved with running the pop up freed up time for everybody to spend time together and enjoy Brazil.
---
Creating a Cohesive Collection
"If you're not ahead of the calendar you might have great ideas, but executing those ideas only comes with trial and error."
How long have you been planning for this release and what goes into producing something on this scale?
A little over a year. As soon as I found out that the World Cup was being held in Brazil, I started conceptualizing what I was going to do. It was right after COA in Miami when I found out and I had already planned Paris. We were walking down the street and talking about Paris and I was like, "Oh, Paris would be great. Let me get on this." I picked up the phone the minute I had that thought. That was in May. Right after that – July, I think it was, of last year – before the Paris shop even opened I was already thinking about what I was going to do for the World Cup. I planned Paris down to every detail between May and November, and the minute that was all set, I started thinking about all the details for the World Cup. I started working on the product in the beginning of November and every month that went by we added more and more. The Beats component came around three months ago, so the Beats thing happened (snaps finger) right away and it was a quick turnaround, but as far…
The sneakers were like a year, the apparel was like six months and the Beats were…
The sneakers were maybe eight months. The apparel was a continuous thing. The jerseys and shorts were probably six months in advance. Then everything else came: the windbreaker and the goalie jerseys, and the socks and the Mitchell & Ness hat, and the T-shirt and the water gun, and the headbands and wristbands, and the water bottles and the soccer balls, and the duffel bag, and all that stuff. We'd be in the office having a meeting and we were like, "What if we ordered some water guns?" And I would be like, "Yeah, alright."
… (laughs)
"Alright, Mellaney, research that." And boom – we have water guns. And it was like, "Yo, what are we going to give?" We've been giving Stance socks with shoes for a couple collaborations in a row but we wanted the socks to be sold separately because people really love them. So it was like, "What are we going to give with the shoes?" And the headband and wristbands were a new component that we were psyched on. So it was like, "Okay, we should make that."
And it makes sense for soccer. It filled out the collection.
Exactly. This is the most cohesive collection. Everything fits the concept well. There's nothing that comes out of left field, down to the accessories. Even the headphones and the speaker work for practice. When people see this lookbook video they will understand how well these items fit within the team concept. I'm also thinking about what we're going to do next internationally. I don't want to mention specifics yet. I know that you were going to ask what the next location was but I want it to be a surprise. It's something we started planning two months ago, actually. So two months ago we're planning for next March, and that's what it takes. It takes a lot of planning and learning as I go. One of the most important things I'm learning is that your calendar actually controls how successful you will be. If you're not ahead of the calendar you might have great ideas, but executing those ideas only comes with trial and error. The Miami thing was amazing, but things happened last second and there were so many things that we could have executed better. As classic and amazing as ECP was, after Paris I was like, "Oh, okay. Now I know what we did wrong with ECP." And now I know what I did wrong with COA. Going forward we're always trying to perfect it but…
That's just part of the business, learning as a creative and as an entrepreneur, right?
It's a learning curve, yeah, but I know these are some of the things that will continue to separate me from other retailers. We're trying to do our own thing and we want it to be part of our brand identity. We will not wholesale our brand, but we will go into another city or another country and give people something to be excited about. That's what I want to continue doing. The most important thing is to expand the brand, and this is the best way to do it tastefully.