Ronnie Fieg On Kith's Rise
New York native Ronnie Fieg has always been about offering something that's never been done or that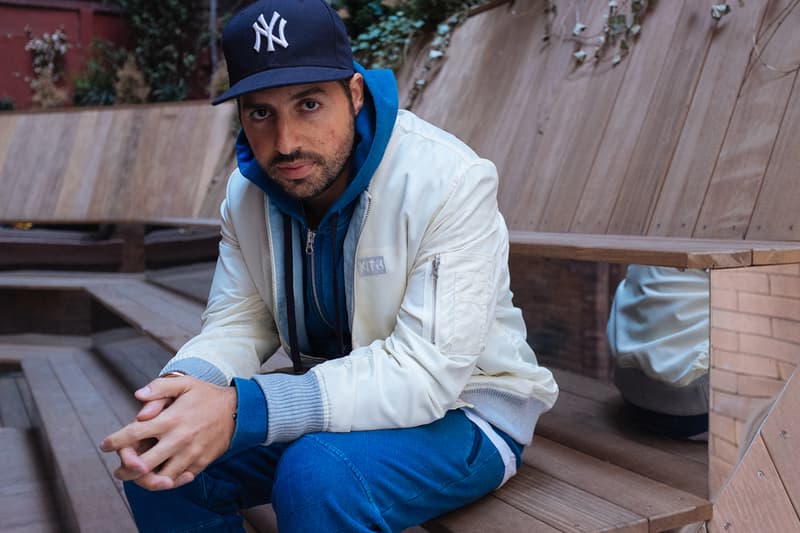 1 of 6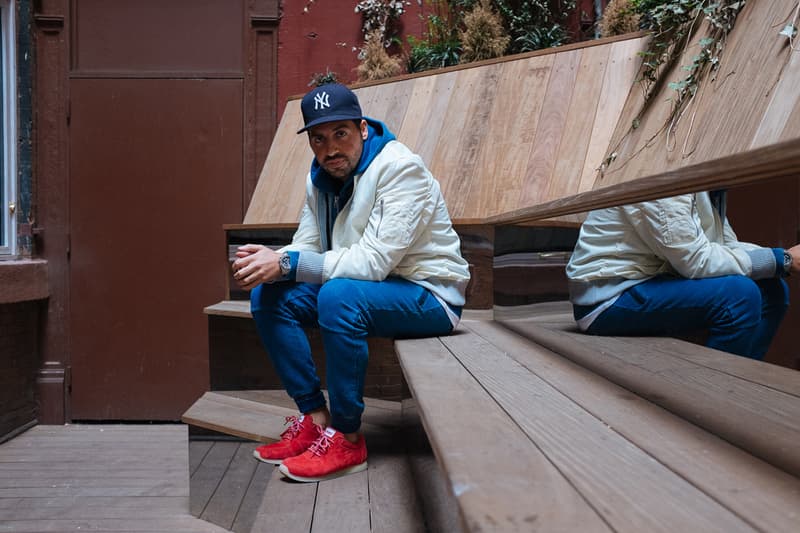 2 of 6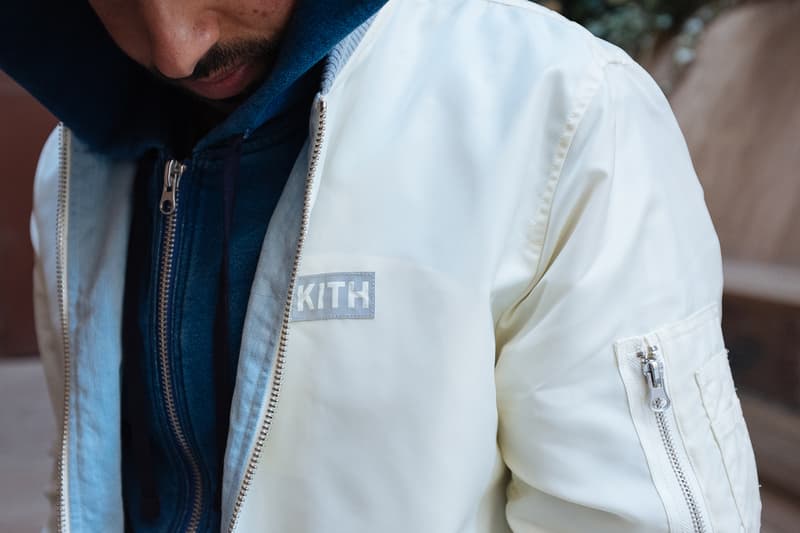 3 of 6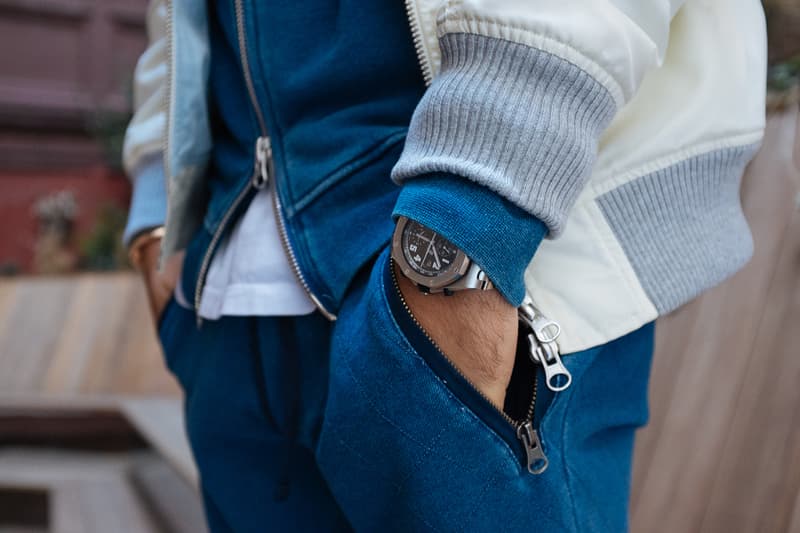 4 of 6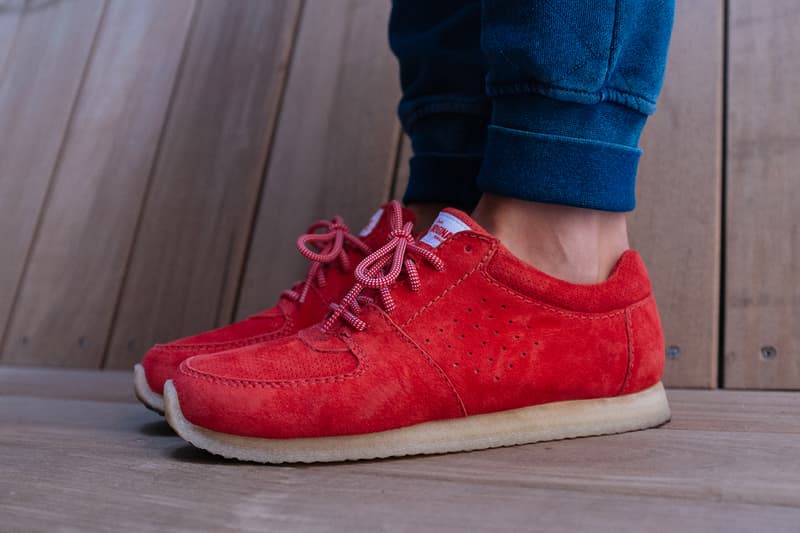 5 of 6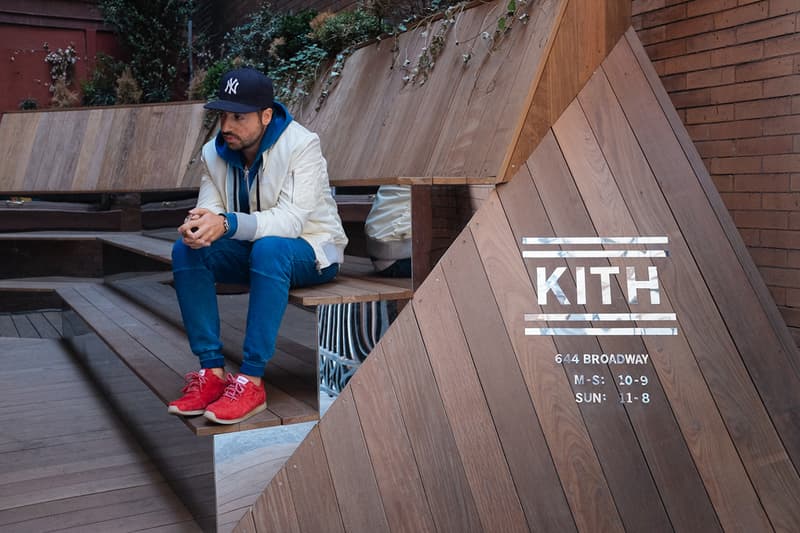 6 of 6
New York native Ronnie Fieg has always been about offering something that's never been done or that he's never seen before. In addition to a history of strong and highly original collaborations with ASICS and Sebago, his expansion of the in-house Kith label out of the eponymous store he opened has demonstrated his ability to execute innovative new pieces in his own right.
Here, he talks about how he's drawn from his extensive experience with footwear to produce Kith's latest collection and his thoughts on the brand's future as he enters uncharted territory with apparel design.
---
The Full Kith Collection
"I wouldn't change anything about any of the pieces; it's the first time where we really perfected it."
Why did you decide to start off with this full collection and why now?
A full collection is actually something I never thought would be an option for me, having opened two stores and focusing mostly on footwear when I first opened them. Originally, I was just messing around and just creating some silhouettes for myself that gave me the chance to see reaction from customers. That all started with the Mercer Pant.
As to why now, it's because I have the ability to create together with a team of designers that can actually put my vision on paper and really make it happen. The project started eight months ago and with them, we've been able to execute at a pretty high level. We're pretty efficient now at getting things done and revised to be able to produce ahead of schedule, and those things weren't an option over a year ago.
Is it something you still had in mind even then?
Yeah. My mother has always been in fashion so I grew up around my mom, who was always into the newest products and trends. My dad, however, couldn't really care less so it was a weird mix. He's more of a math/numbers, engineer guy. A lot of my business sense comes from my dad and the other side comes from my mom
I had always wanted to get involved with fashion and luckily, I was able to do so with footwear in 2006 when I was given an opportunity. I've always loved apparel just as much as footwear, it just wasn't my primary focus and most of my experience comes from footwear, but now I'm a lot more educated and I have lot more to learn. It's only the beginning, and this is just the first real collection and I'm really happy with how it came out.
I wouldn't change anything about any of the pieces; it's the first time where we really perfected it.
---
Experimenting with Fabrics and Washes
"I believe you can have comfort and be fashionable at the same time, so sport-tailored and sport comfort is the theme behind this collection."
Going into the collection, it makes use of a lot of different fabrics even within the individual pieces, could you tell us some more about that?
Certainly. The idea behind the project was to create a collection that would really have a multitude of different fabrics such that when they come together, it would create something that people had never seen before. But mixing fabrics doesn't make sense until you actually see the product itself, so it was daring/risky, but I had nothing to lose.
When we got the pieces back I was shocked that they executed as well as they did.
Tech nylon, french terry, washed denim. Seeing those three elements come together was just a thought in my head and I didn't know how it would turn out. It could have been one of the worst or best things I've ever done. Luckily, everyone at the office went crazy. I know they're good when I show up there and people are digging through the samples. When I saw them for the first time hanging in my sample rack, that was the first indication that it'd be a good thing.
A lot of people who know me know that I haven't worn denim in over two years because I believe in comfort and comfort plays a huge part in what I do. I believe you can have comfort and be fashionable at the same time, so sport-tailored and sport comfort is the theme behind this collection. It still leaves you with a slim silhouette and your body will keep its shape, but at the same time you're wearing comfortable and casual clothing. I think the french terry plays a huge part in this because it's the alternative to denim.
Alternative to denim in what sense?
Like how denim-heads like their own type of wash and buy different washes like raw, vintage or medium. Denim-heads like their own type of wash so you could approach the collection with the same way you approach denim. I wanted to take people away from their usual denim craze and give them the opportunity to be a little more comfortable by buying washed indigo french terry.
The process is tough getting the washes right. It starts with a raw indigo format that gets washed down. First you have the wash rinse (one time), then the medium wash (six times), and then you have the vintage wash (about 10 times). Seeing all three layers mixed in with denim and tech nylon is something that I've never seen before. It was honestly a project just to experiment and it came out pretty nice.
Could you talk a little more about implementing tech nylon into the mix?
There's a few where you'll see with the striped snap-up, that is tech, washed denim on the body, and french terry on the sleeves. I don't think any two play better than all three combined. The reason why you don't see an all-tech piece is because it's less breathable than the other two, so I didn't want to make an all-tech piece for spring. The tech element is really more of an aesthetic feel to the piece.
---
Unconventional Developments in Design
Talking about the design, you've chosen some unconventional ways of color and fabric blocking.
That stems from designing footwear and the first opportunities that were given to me were strictly color blocking and material selection for existing silhouettes. This is new for me because these are silhouettes built from the ground up through trial and error.
And fit?
It took a very long time to get the body right, to get that tailored fit. Once we got that right, we could apply it to different pieces. As to who we fit that to in order to do so, I think it depends on who you're catering to.
For example, for my market I wanted to offer pieces with a little more length. I find with regular short button-downs, regular is too short, so I always wanted it longer so that there's multiple ways to layer these pieces and not just one way to wear it.
There are a lot of pieces where it's a shirt jacket under a jacket or over a jacket or button-down. So you could wear an all-white tee with a paneled snap-up buttoned down so it looks more subdued because you're wearing something solid under it.
What do these developments in apparel mean for Kith?
I think it means a lot for the brand because it shows progression and where Kith can go, which levels the brand can be on and end up at. I think that everybody likes to pigeonhole stores and say what they're good or best at. We don't want to be boxed into one specific category. We want to show that my staff and my team are capable of creating more than just one specific category whether it's athletic footwear, boots, shoes, shirts, sweatshirts, button-downs, jackets, etc. We're looking to be relevant in all categories.
Not to take away from what we did with White Label, but that was not even 10% of what we put into this line. Everything in this collection is brand new – even the bleaker pant where we added new elements such as the knee and calf panel and some of them are quilted. It's very different form what we've done in the past. The same goes for all the button-downs which use brand new patterns and bodies.
It's all very exciting for me. We have a lot of things going forward and planning on making it a very diverse line.
---
Learning through Experience
"I think it was important for all of the footwear to really match up with the apparel pieces, and that's really tough sometimes."
So for the process of actually creating this collection, what was the experience like for you and the team?
It's exciting in one sense and draining and upsetting in the other when you don't get what you want back from the factory. It took a long time to get on the same page with my guys on fits because that's usually the main concern, but I think overall, the process of putting something on paper and seeing that translate into an actual sample still amazes me every time.
It's never right the first time, and that's something that I got used to because I'm very impatient and with footwear, I usually nail it the first time even when I'm creating a new silhouette because it's what I'm experienced in.
But I'm learning now with apparel that first of all, it's more difficult than footwear because there are so many elements to the fit that aren't just about is it wide enough, long enough, is the in-step high enough, is there enough padding in the insole, or is this the right last? Those are five elements for shoes. But for apparel, there are so many places you can make mistakes.
With shoes, it can be narrow and you can walk through it. But with an armhole, if that's too narrow, the piece is ruined completely. If the length of the sleeves is too short, then half the people that are taller than average that can't even wear it.
As far as colors and materials, that's not a worry. We want to create classic fits that we want to keep in the line as long as the brand exists. But the experience of working with my team, as in having people sit around a table and give their input on the piece is fun.
This must have been a massive learning curve for you.
I'm willing to admit that I was basically winging it until this collection. I really didn't know too much about the process in terms of design and how fabrics mash up together. For example if one piece is sewn onto another piece, as with the asymmetrical shirt for example, I didn't know how it would fall because the terry is heavier than denim. It was a lot of guessing and most of the pieces came out right, but there are also a lot of samples that we didn't end up making.
How does that tie in with the three footwear pieces?
I think it was important for all of the footwear to really match up with the apparel pieces, and that's really tough sometimes. For example, with the indigo-washed Bleecker pants, it's something that you can wear with a white button-down and you'll still look clean. The shoes needed to match that aesthetic.
---
Future Plans
"We want to build a business that will let people shop for our classic Mercer Pants, hoodies, T-shirts, jackets, year-round."
Where does the future lie for you in terms of apparel?
You're going to see us create a classics line.
What we notice in our retail state online and in-store is that with basic pieces, they've always sold out. That's not the mentality I want to have for these seasonal pieces – it's okay for some to come and go, but for our basic staple pieces, we want to build a business that will let people shop for our classic Mercer Pants, hoodies, T-shirts, jackets, etc. year-round.
Now that you're fully immersed in apparel, what does your mom think of all of this?
My mom has almost every apparel piece that we've made apparel-wise. She's always the first person to get one and it always makes me happy to see family members wearing a new piece because that's all I've really cared about: what the people closest to me feel. So when I see that, it makes me really happy.
My mom hosts a dance class twice a week that she does with her friends, that's how she shows her son off. And she gives me advice all the time, her opinion really matters to me. You know we have a brand together called Kin where we make braided bracelets that sell out all the time.
And your dad?
After my father sees my mom get a piece, he's always hitting me up asking me: "How come mom's getting that and I'm not getting anything?" It's funny because he's okay wearing the same pair of jeans and a white Hanes T-shirt with a pair of New Balances literally every day, which is completely the opposite of me. But it's nice to have that perspective, because that makes me want to make a staple piece that my dad will wear every day.
To see more from Kith, visit the brand website here. And to stay up to date with Fieg, visit his blog.