Michael Jordan on the Next Generation of the Jordan Brand
Earlier this month, the launch of the Air Jordan XX9 in Manhattan was graced by a special surprise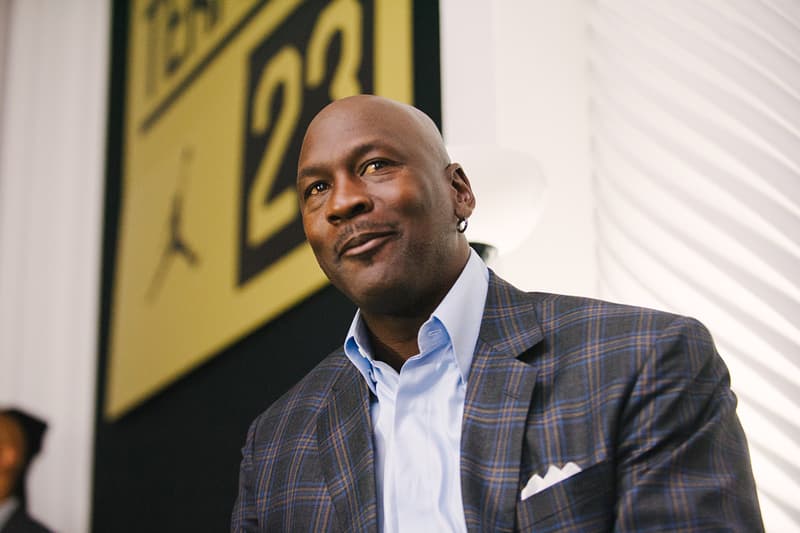 1 of 7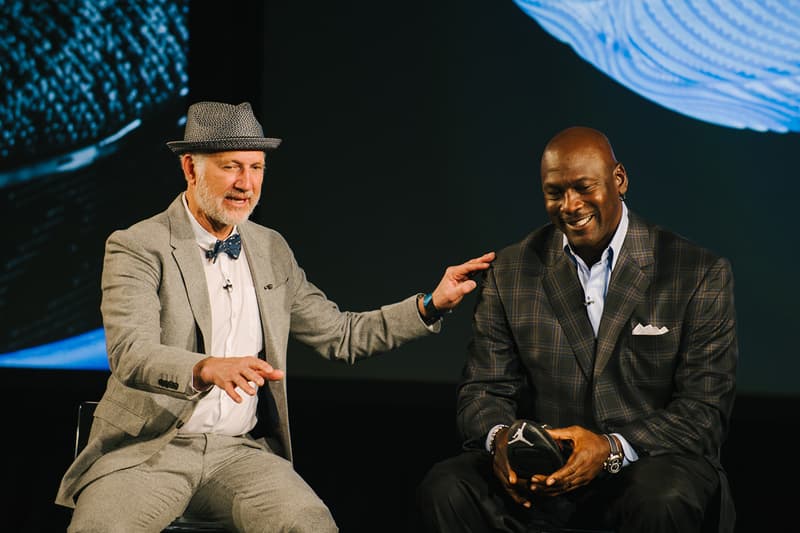 2 of 7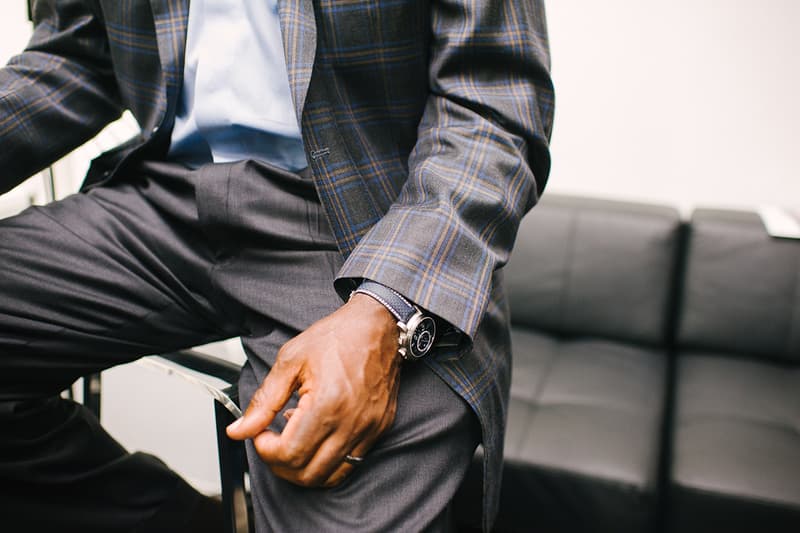 3 of 7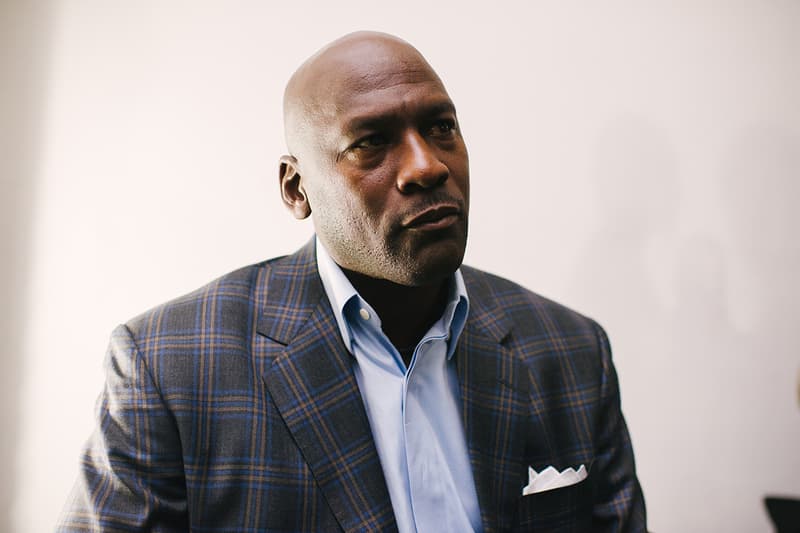 4 of 7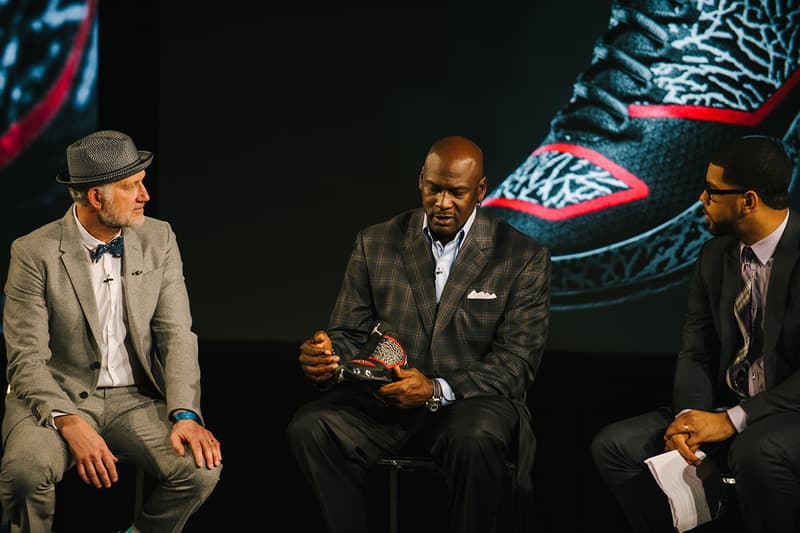 5 of 7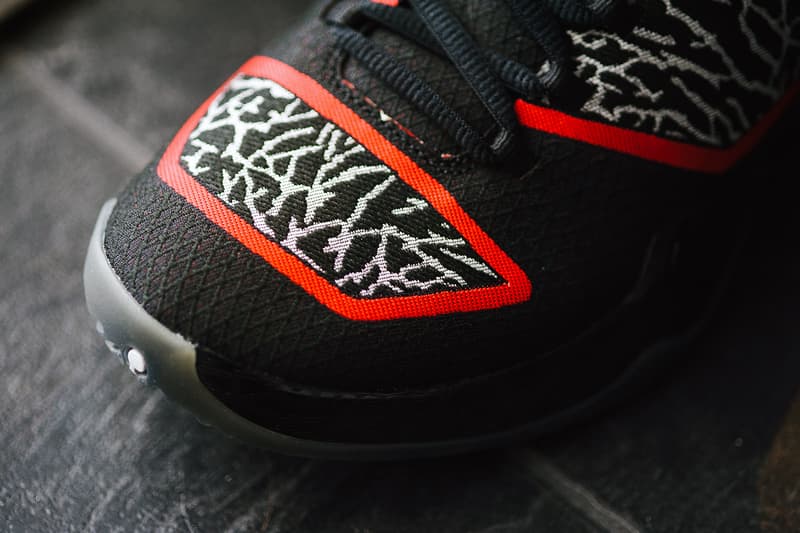 6 of 7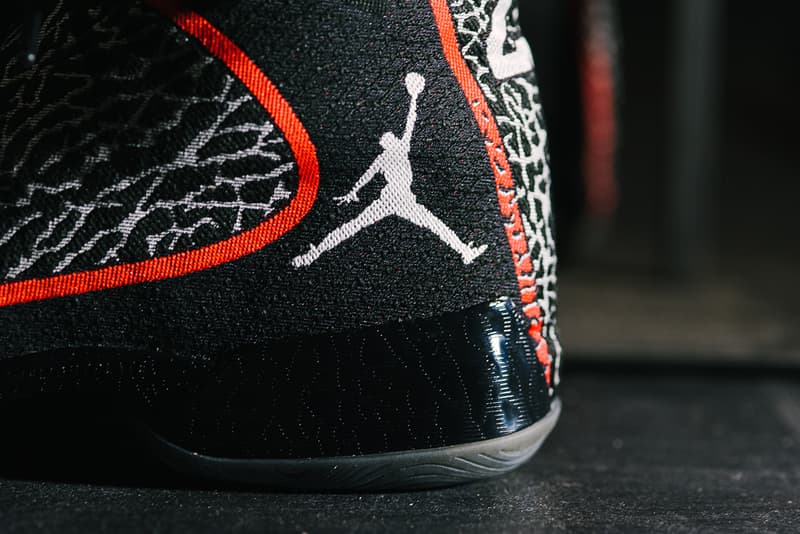 7 of 7
Earlier this month, the launch of the Air Jordan XX9 in Manhattan was graced by a special surprise guest, MJ himself. Speaking with designer Tinker Hatfield about the shoe, he presented the latest addition to the Air Jordan lineup to embody the brand's two revolutionary technologies. First is the Flight Weave, a lightweight woven material that's strong enough for basketball use. The second was the improved Flight Plate, first introduced with the XX8, which now sports a Pebax® moderator that links and transfers pressure from the heel to forefoot – something Jordan was no doubt proud to show off to those in attendance. As the first time that he attended a launch event for a shoe in six years, we were lucky to catch up with him and hear his thoughts on the XX9 and the emergence of retro Jordans as a cultural element.
---
Improvements and Innovations on the XX9
"When you look at the 29s, the idea was to constantly improve and innovate, and I think we did that."
What are your thoughts on the new generation of Jordans with the release of the 29s?
I love them. When you look at the 29s, the idea was to constantly improve and innovate, and I think we did that. We scoured the earth trying to find materials that would improve the shoe and develop everything that would enhance a basketball player.
Can you tell us a bit more about these new developments?
With materials such as the woven, it gives us the chance to localize certain hotspots and add strength without adding weight. In terms of the Flight Plate, we introduced it with the 28s and this time around, we were able to extend it from the forefoot to the heel so that the transition is much smoother.
So when a new model is in planning, what do you think about when you get approached with new technology for it?
When the technology is brought to me, my thoughts are "how can we use that in a functional basketball shoe?" We don't want to just put that into a shoe without understanding how that will respond with athletes. So we test, and do all of the necessary steps to make sure what we put into the shoe is going to answer the questions our athletes are asking such as "how can you jump higher?," "how can it be more comfortable?" and "how can it be more lightweight yet functional?" It's about keeping it simple and so far we've been able to do that each and every time.
---
Jordan Brand for All Sports
"We're going to continue to push the envelope as much as possible."
Currently, what are your thoughts on the new Jordan Brand athletes?
I think it shows the versatility of where we are as a brand. It's not one-dimensional. We have guys that are quick, that are powerful, that are both, and we have guys that work hard and are dedicated to the sport. I think it speaks volumes about the DNA and personality of our brand.
And for sports in general, is there an end goal with what you're doing?
The only angle is being able to communicate to all aspects of the sports world. We started with basketball, and then expanded to baseball, to football, to golf, and now skateboarding. We haven't dived into soccer or race cars or motorcycle racing yet, for example, but we're going to continue to push the envelope as much as possible.
---
Jordan Brand Focusing on Running and Reflecting on Retro
Can you share more about the next big sport Jordan brand is focusing on?
Running is our next big focus. We did have some conversations about soccer and we do have some European soccer players that are big Jordan Brand supporters. That's where we lean with Nike in terms of innovation and designing a product that meets certain needs.
Lastly, any thoughts on the current Air Jordan retros culture?
That retro part of our business is a connection to me. It'll always be a part of me. I think what it's become now is a sense of style that the next generation has picked up. They have never seen me play at my highest in the Ones, but the style of the retros is what carried me to them. We like to create the type of business for ourselves and continue to connect touch different generations. The Air Jordan XX9 is expected to release in September 2014 to give non-professional athletes access before their seasons start. For more on the shoe, check out our recent feature here.