An Exclusive Look at the adidas Pure Boost with Insight from Global Creative Director James Carnes
Last year marked the successful launch of adidas's latest and greatest cushioning innovation,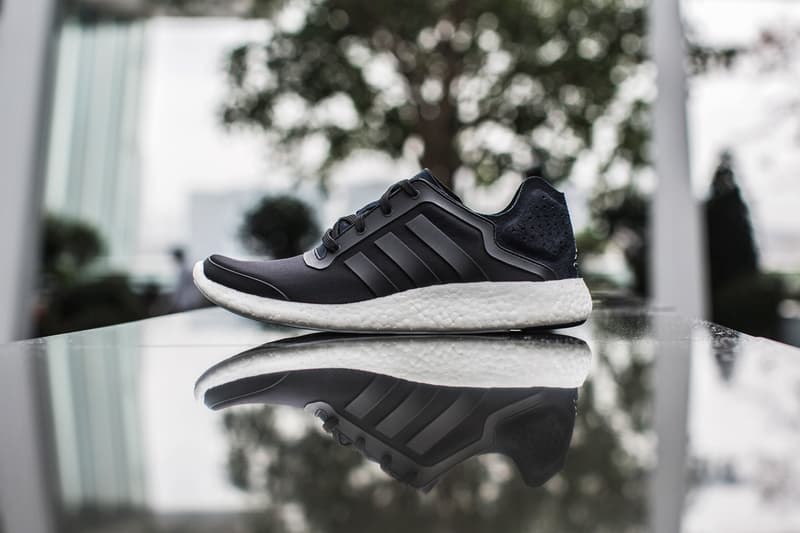 1 of 6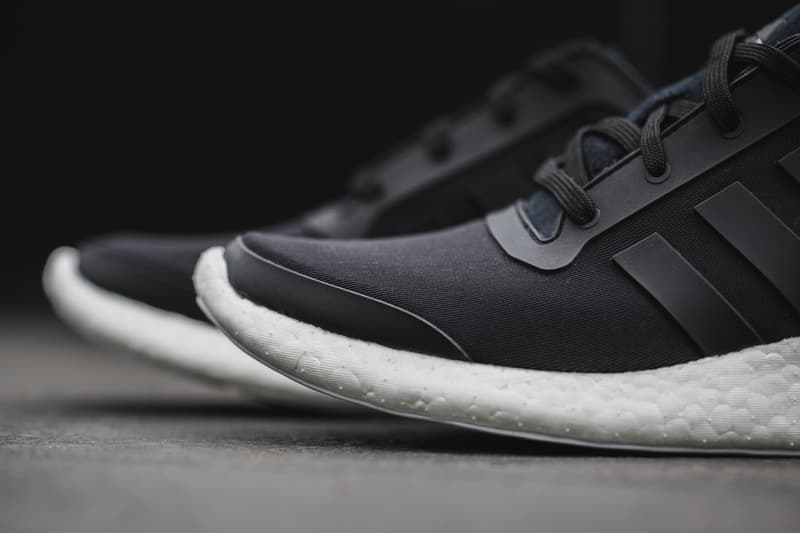 2 of 6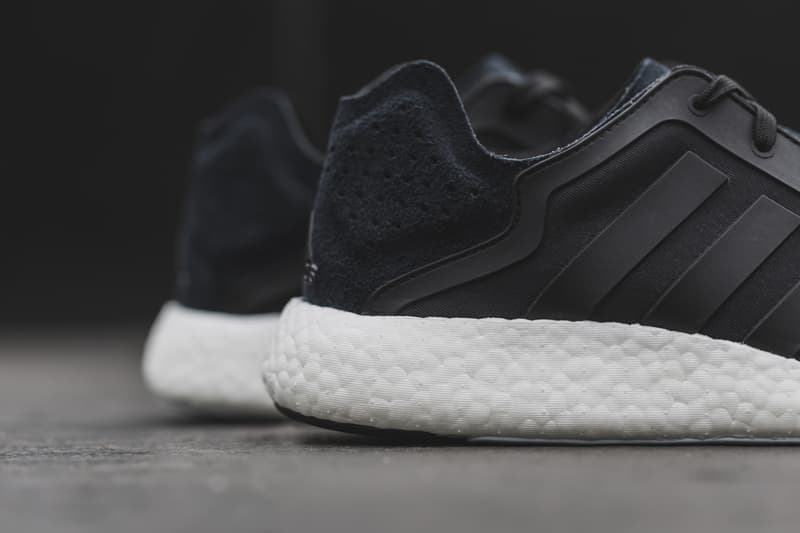 3 of 6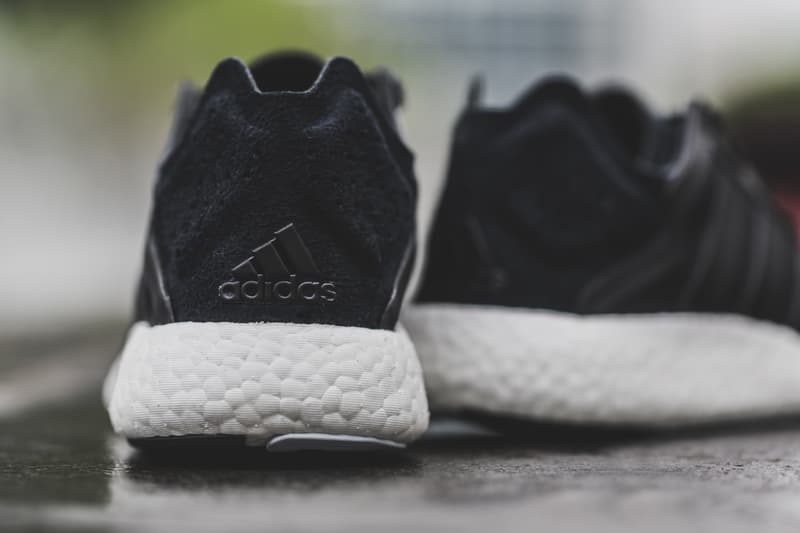 4 of 6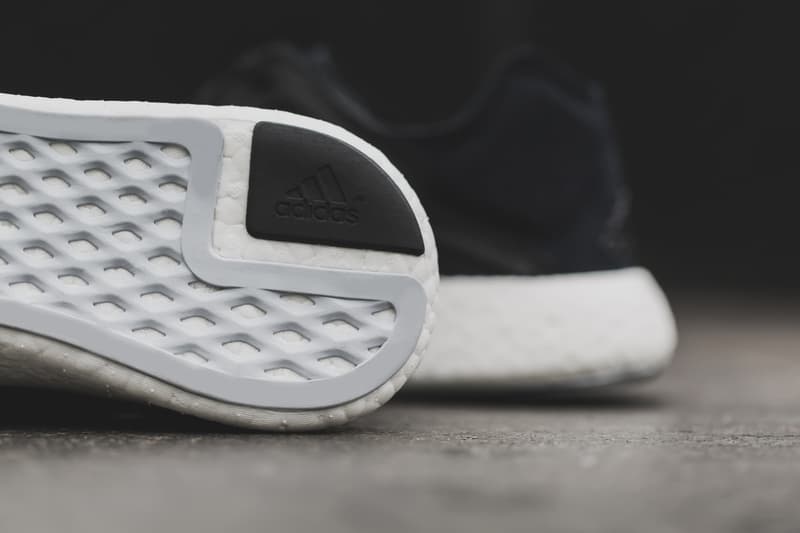 5 of 6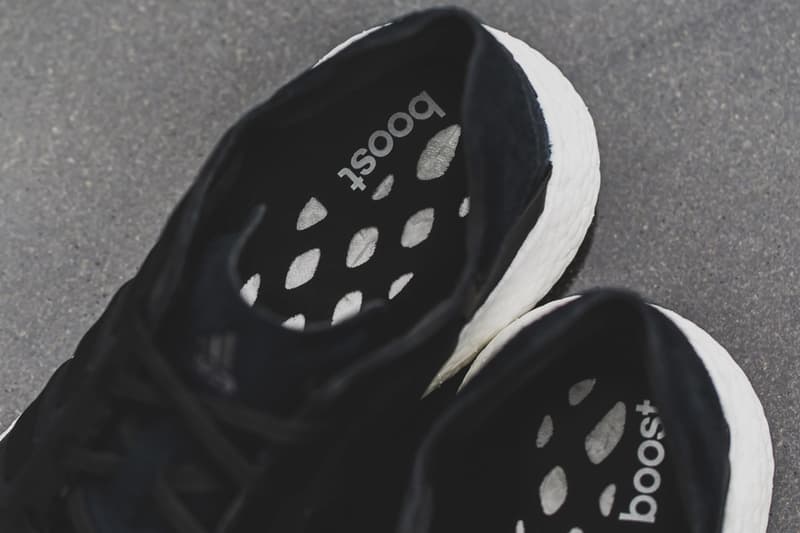 6 of 6
Last year marked the successful launch of adidas's latest and greatest cushioning innovation, Boost. After a series of successful performances on the marathon circuit, adidas unveils its latest offering with a lifestyle angle, the Pure Boost. A full-on Boost midsole dominate's the conversation, as the Pure Boost  is conceived with maximum energy return and comfort in a minimalist design. A trifecta of adidas Sport Performance, Y-3 and Originals designers created the style-driven and lightweight offering, that puts Boost technology on full display. From a technical standpoint, a four-way stretch seamless upper cradles the foot without a sockliner to provide the purest Boost experience. A TIRRENINA suede heel — a sustainable luxury fiber — ensures the foot is locked into place.
Below are a few words from James Carnes, adidas's Global Creative Director. The Pure Boost hits stores on May 14 at adidas.com, adidas Sport Performance Stores and footlocker.com, Foot Locker, Lady Foot Locker and SIX:02 stores.
What prompted the idea to incorporate a performance shoe into such a lifestyle-driven project?
The idea started as a conversation between Dirk Schoenberger, director of sport style design at adidas, and I with our executive board. We were basically discussing which shoes everyone was currently wearing to run or work out in, but also just around the office and out in the city. Everyone loved our technologies and loved so many great looking models in different ranges, but we were hungry for something that was a more perfect combination of adidas style with the comfort capabilities of our best technologies. It kind of became a dare or a challenge from them to us. "Give us something amazing looking with amazing capabilities…" We ran with that.
What was the process with designing the new Pure Boost?
The process was unique in two ways. The first is that to come up with the concept, Dirk and I selected three of our best designers and created a "super team" for the project to get after the idea. We wanted to make the most out of our diverse skills and perspectives in style, street, and competition level performance to create something totally new.
We pulled in our best performance running designer, Ben Herath – the guy who has been designing all our best marathon shoes like the adizero Adios and the first adidas Energy Boost shoe. We also tapped Jacques Chassaing, the designer who is infamous for some of the greatest legends of street wear like Forum, Top Ten, Rivalry, and Concord (to name only a few really) and Nic Galway the guy who designs for Y-3 and works with some of our top design collaborators like Kanye West, Pharrell, Rick, and Raf. The way these guys worked together was amazing — not only the level of creative, but also the depth of intelligent discussion about how to infuse style with technology was inspiring.
The second way it was unique compared to other projects is that that it was all designed through prototyping and mock ups. There was almost no drawing or sketching until the middle to end of the project simply to capture the ideas that already existed. There were very raw and primitive parts stitched, glued, stapled and cobbled together in our studios and in our model shop in Germany. The guys worked fast and they worked in real dimensions. This was important because the project was all about shape, proportion, surface textures, and material combinations. This created a strong intuitive appeal to the product and made it much more real.
Are there any specific elements of industrial design that play a part in the Pure Boost design?
The whole creation of Boost in general has been an industrial design and engineering process. Not only did we develop the foam, but we also developed a new molding process and new machines to be able to make the parts. Boost shoes are really state-of-the-art compared to any other shoes.
In addition, all three of the project designers have an industrial design background, so I think that the process was really a result of that philosophy — innovation is about trial and error: Fail fast and fail early to learn and improve. As far as how that translated into the product, you can see that they used this process to create a product that completely maximizes the feel of the Boost foam and energy return by minimizing anything that would get in the way of that. It's totally reduced.
First, there is no EVA cushioning in this shoe at all. You step directly on the Boost cushioning which is a result of developing a new last without a sock liner. The outsole is an elastic grid that allows the Boost foam to expand, which is the result of testing and experimentation with aIT (adidas Innovation Team). The upper is an amazing material that allows the foot to expand comfortably with the foam.
How do you see it positioned compared to previous Boost models?
It focuses on a reduced and clean style as the top priority. All of our current Boost models use the technology to provide a high standard of performance for a given sport movement. This shoe uses the foam's capability to provide the highest level of comfort you will find in any shoe.
Is it possible we can expect on changing the shape/foam of Boost technology outsole in the near future?
The current shape of the midsoles is defined by the little energy capsules and the way they merge together during the molding process. You can see when you look at the midsole, that they are pretty large elements, so that affects the radius and thicknesses in molding. In the future we are developing new capsules that are lighter and even more energizing. This will enable new shapes to the midsoles, and new looks to the shoes in general. More to come.