SXSW Crash Suspect Is Aspiring Rapper, Was On Way to Perform
The man who police say plowed his car through SXSW on Thursday night, leaving two people dead and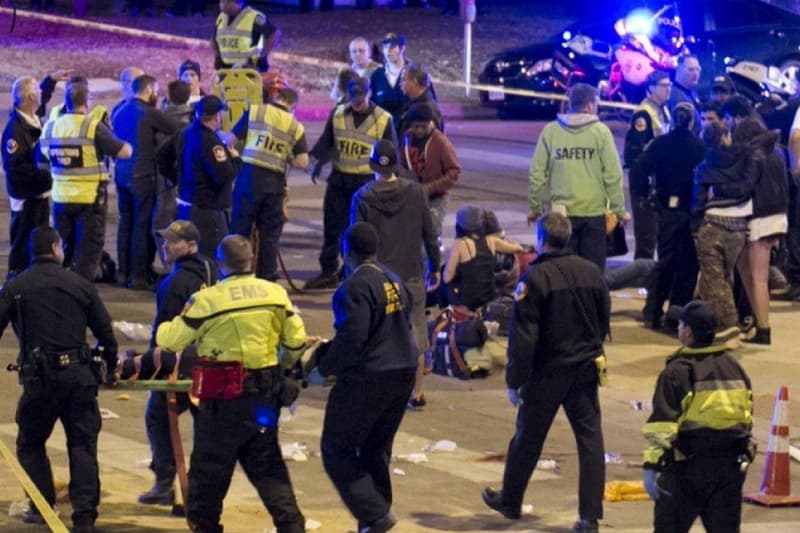 The man who police say plowed his car through SXSW on Thursday night, leaving two people dead and 23 injured, is reportedly an aspiring rapper who was set to perform a late-night show in Austin. The suspect was named by Austin Police Department as Rashad Owens, 21 of Killeen, Texas – which is 67 miles north of Austin. Owens's brother, Lamar Wilson, told the Austin American-Statesman that he was set to play a 1 a.m. show at Club 1808 near 12th and Chicon Streets. Owens raps under the name KillingAllBeatz or K.A.B254. Wilson stated that he can't believe what happened, initially thinking his younger brother had been arrested for driving without a license.
"I can't grasp it. I can't believe it. Everything was going good. We were just there trying to perform, and it made a whole other turn."
He further shared that Owens had been drinking and didn't know the streets of Austin. Owens has several misdemeanor arrests in Killeen, Texas, roughly 70 miles north of Austin, and Fairbanks, Alaska, where one of his sons lives, the Statesman reported.
Meanwhile, a fund has been set up in order to help the victims of the tragic event. A statement reads:
"The SXSW Cares Fund will help people affected by the tragic events of March 13, 2014. The funds will be disbursed to those most affected through a community-based process."
More information can be found at SXSWcares.com.