Jean Touitou Calls Out Hedi Slimane in Interview with Vestoj
Fashion journal Vestoj recently caught up with Creative Director and Founder of A.P.C., Jean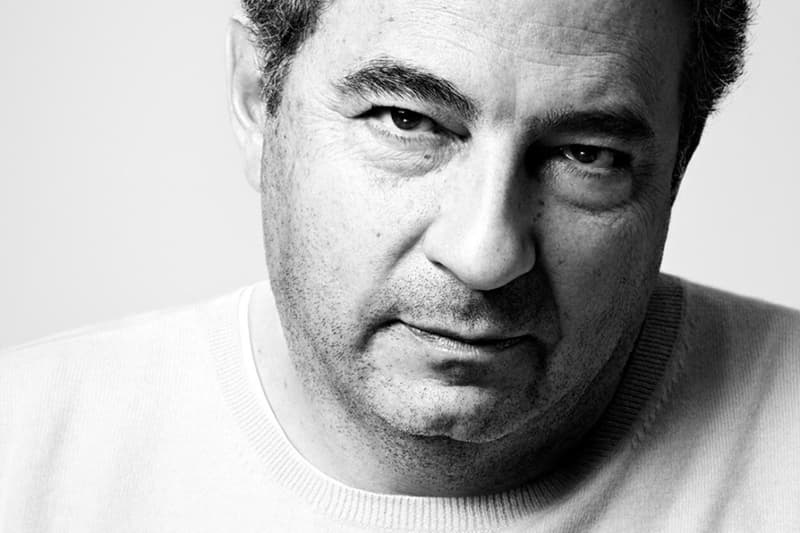 Fashion journal Vestoj recently caught up with Creative Director and Founder of A.P.C., Jean Touitou for a new interview. Infamous for his pointed remarks challenging aspects of today's fashion, Touitou takes aim at none other than Hedi Slimane of Saint Laurent Paris. Speaking on brand image, Touitou disagrees with SLP's recent rock 'n' roll image featured on the latest collections under the direction of Slimane, claiming that although Yves Saint Laurent personally befriended Mick Jagger and other stars in the '70s, the image did not fit the interests of either Yves Saint Laurent, the founder, or the brand. The outspoken founder of A.P.C. makes other notable remarks, including maintaining aesthetic integrity in the face of commercial pressure, how A.P.C. operates as a brand, and lessons he's learned in the business. Check out select excerpts from the interview below and read the full feature over at Vestoj.
In the fashion industry you're known as someone rather opinionated. In an industry notorious for the reticence with which people usually speak, have you found that speaking your mind is an advantage or a disadvantage?
First of all, I'm frustrated by the fact that I'm called 'opinionated.' Everyone should have opinions but I operate in a world where nobody does. What can I do? It's a big problem. When people say I'm opinionated it sounds like I'm a pain in the ass but really, I just have a point of view.

When Hedi Slimane was showing his first collections for Saint Laurent I thought it was interesting that the fashion press were uncharacteristically critical. My feeling was that journalists felt that the company went too far with regards to how tightly the image of the brand was controlled.
Yes, an editor can't even use his clothes in a photo shoot unless it's as full total looks. Not even a sock by another designer is allowed. It's like he thinks he's the Kaiser or something. But seriously, it's ridiculous; the brand is trying to establish connections between what Slimane is doing and what Yves Saint Laurent himself did by saying that Slimane is working the rock 'n' roll vibe in homage to YSL. The official party line is that Yves Saint Laurent hung out with Mick Jagger in the 1970s, and that the relationship between Slimane and his rock star friends is just the same. But YSL was never into rock n' roll; he was into reading Proust. I mean it's one thing to hang out with Mick Jagger at Studio 54 because you're totally coked out and everybody's partying, but that doesn't make you a fan of rock n' roll. That part is an after-construction and the Kering Group is blatantly trying to spin the story to suit their ends. But the Slimane bashing will stop soon anyway because it's fashion and people get tired of bullshitting about the same subject. Plus the brand probably sells a lot in China, and as long as you're financially successful you're pretty bulletproof.

We talked earlier about how hard it is to break away from the norm in the fashion industry today. At A.P.C. you don't have standard fashion shows, instead you have small gatherings where you talk the press and buyers through each collection. What's the reasoning behind that?
Our clothes are clothes for everyday life so they're better suited to more intimate presentations, but I do try to do something slightly more personal to make it more fun. It's always nerve-racking though. Fashion people are a hard audience. I know I have to look relaxed when I talk, like I haven't been up all night scripting my speech, but I can never quite shake the feeling that the room is full of mean people just waiting to pounce. So I try to make them laugh a bit, maybe teach them something. If I can do that, I know I've done a good job. But I need to always be thinking about how to give the press something new. Otherwise they will snore. I guarantee it. If we had just clothes on girls without my act, the journalists would arrive, pick a cookie, eat it and say, 'It's got too much sugar.' Then, 'Okay, four models done – what time is it? I'm out of here.' And then to me, 'Oh, hi darling, it was sooo good! We have to run!' But this hasn't happened yet, so we've been successful.