Climbing the Beanstalk: The Difficulties of Being a Small Performance Footwear Brand
Since the creative advertising surge of the late '80s and early '90s, the sneaker industry went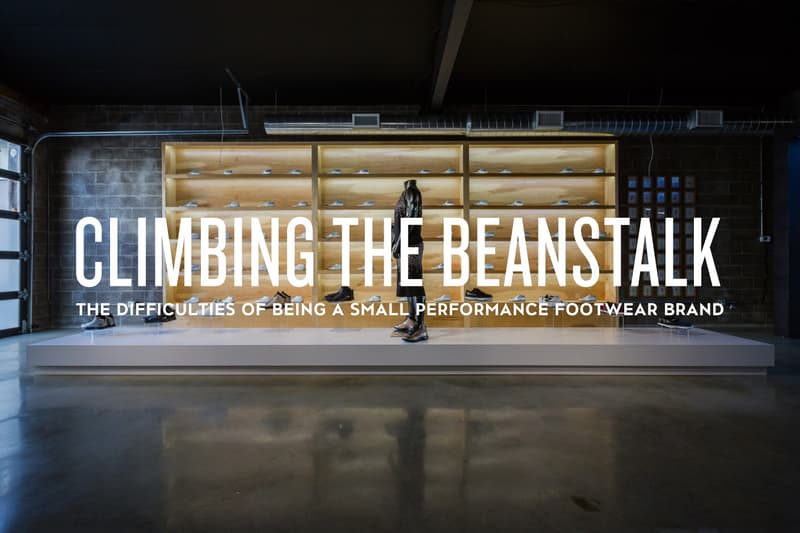 Since the creative advertising surge of the late '80s and early '90s, the sneaker industry went from one thriving on technical innovations and athletic prowess to another dominated by a handful of conglomerates using athletic sponsorships and strong marketing tactics to strengthen their foothold. This shouldn't be a surprise to the HYPEBEAST community, or anyone for that matter with basic knowledge of consumer markets, as larger, well-established brands continue to blanket our digital pages with release after release. The unfortunate trend however is routinely told in our comments sections: as companies grow in market share, they often lose sight of what originally brought them to the forefront through creating passionate and purposeful product. In turn, the focus is at times lost with the pressure of appeasing stockholders. Despite the stranglehold held by certain brands, there's never a shortness of opportunity to tackle the athletic shoe market.
Those up to the task of challenging the status quo with their own unique perspectives and contemporary aesthetics have thrown their hat into the game. It also helps that deviating from the norm has long be an element of cool within the world of style.
Shifting demand however is only half of the equation, while delivering product to the consumer is by far the most challenging for any fledgling sneaker label. The barriers of entry deter many, while the few that do survive the early stages must now compete for exposure with advertising titans and their army of brand ambassadors. It's not all bankruptcies and dismantled dreams however, plenty of brands have found their niche and running businesses with a hope of truly competing. To help shine some light on the difficulties of an emerging footwear brand, we spoke to the heads of SKORA, APL and BRANDBLACK about their experiences and what it takes to survive in the world of performance sneakers.
---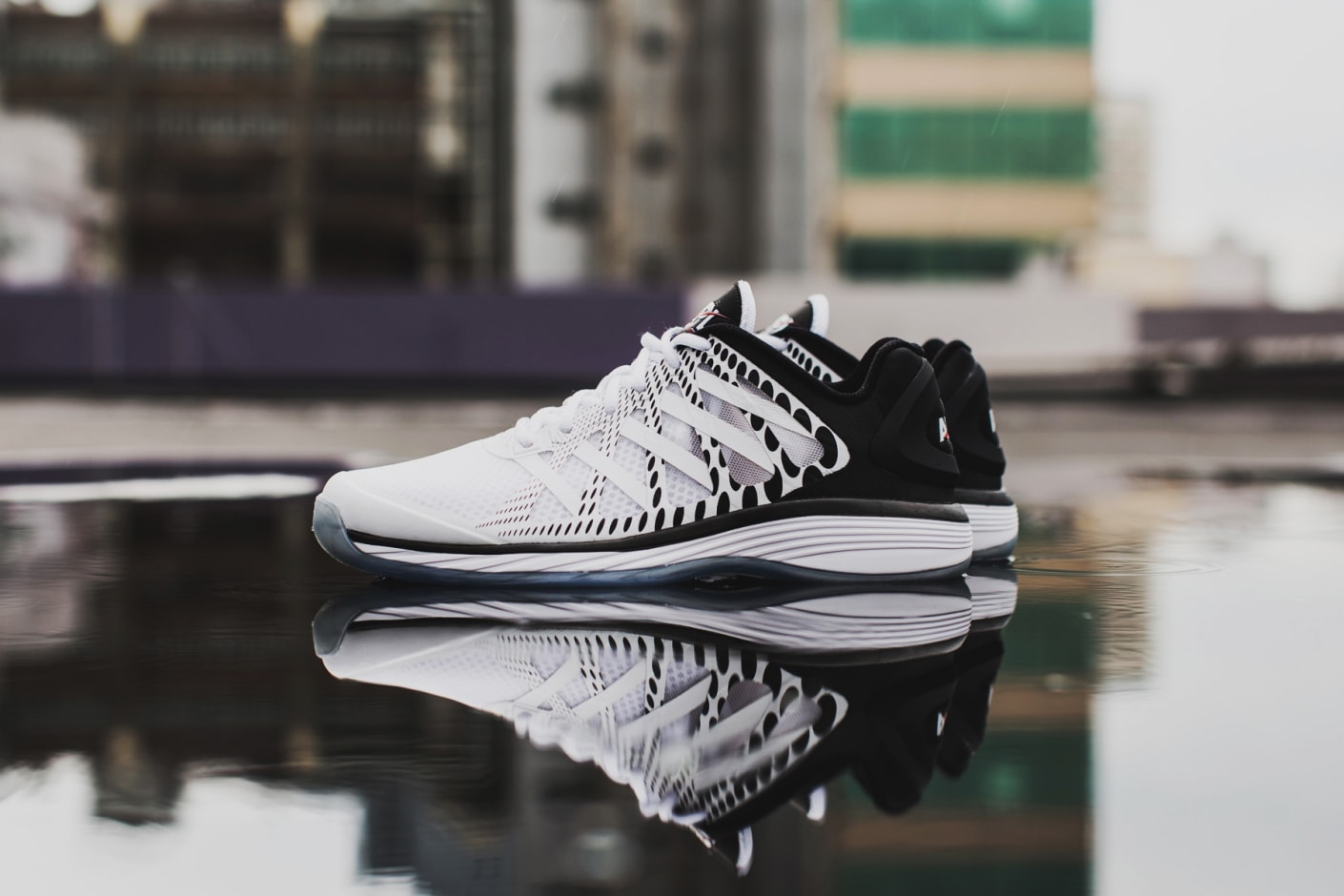 ---
Finding Your Lane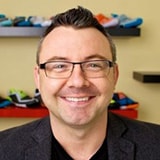 David Sypniewski, Founder and CEO of SKORA
The first "minimalist" shoes to emerge were either too extreme or didn't deliver a more natural way of running. SKORA footwear was founded in a philosophy of balance. In every design, we stay committed to natural running by striving for that sweet spot between connection and protection.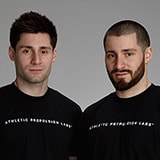 Adam and Ryan Goldston, Founders of APL
When we decided to start APL, we began with the mission that we were going to create products that instantly increased an athlete's performance both on and off the court, field, track, etc. Our multi-patented "Load 'N Launch" technology, that sits in the forefoot of both our basketball and running shoes, is the first technology scientifically proven to instantly increase vertical leap and make the wearer run faster. When our shoes were banned by the NBA it was the first time the NBA had ever banned a shoe "for providing an undue competitive advantage" which was a real validation for the brand. It demonstrated to consumers what the performance footwear market was missing – shoes that instantly increased an athlete's athleticism.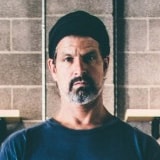 Billy Dill, Creative Director of BRANDBLACK
I think it's always needed to inject new ideas into the mix. I wouldn't say the major performance players are doing a bad job, to the contrary they are doing (overall) a great job, but when you get as large as some of these brands you start to forget what got you there in the first place. It's like The Rolling Stones – they were an amazing band for 20+ years, but at some point they stop doing anything important. They still sell out arenas but its not changing anything.
Creating Your Own Tooling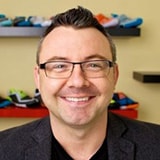 SKORA
It's certainly a considerable investment, but a necessary one. As a young company, it's critical to start slowly and perhaps limit the collection size or offering. In our first season, we only launched men's only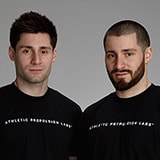 APL
What makes it such a big barrier is that it requires the belief from a factory that you can differentiate and distinguish yourself in the performance industry. Creating products that exceed the performance necessities for today's athletes is a cost, and research and development-intensive program that requires intricate tooling that is finely tuned when dealing with improving an athlete's performance instantly. It goes beyond the capital that is required to make the toolings, which is a very large expense; you need to work with a factory that has the ability to produce complex tooling and sometimes for a new brand to get in the door with high quality factories, it can be a challenge.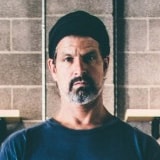 BRANDBLACK
It's a monster. Luckily I have been doing this for quite awhile and have relationships with some really strong factories so I am able to leverage a little in the hopes our volume increases so that it is profitable.
---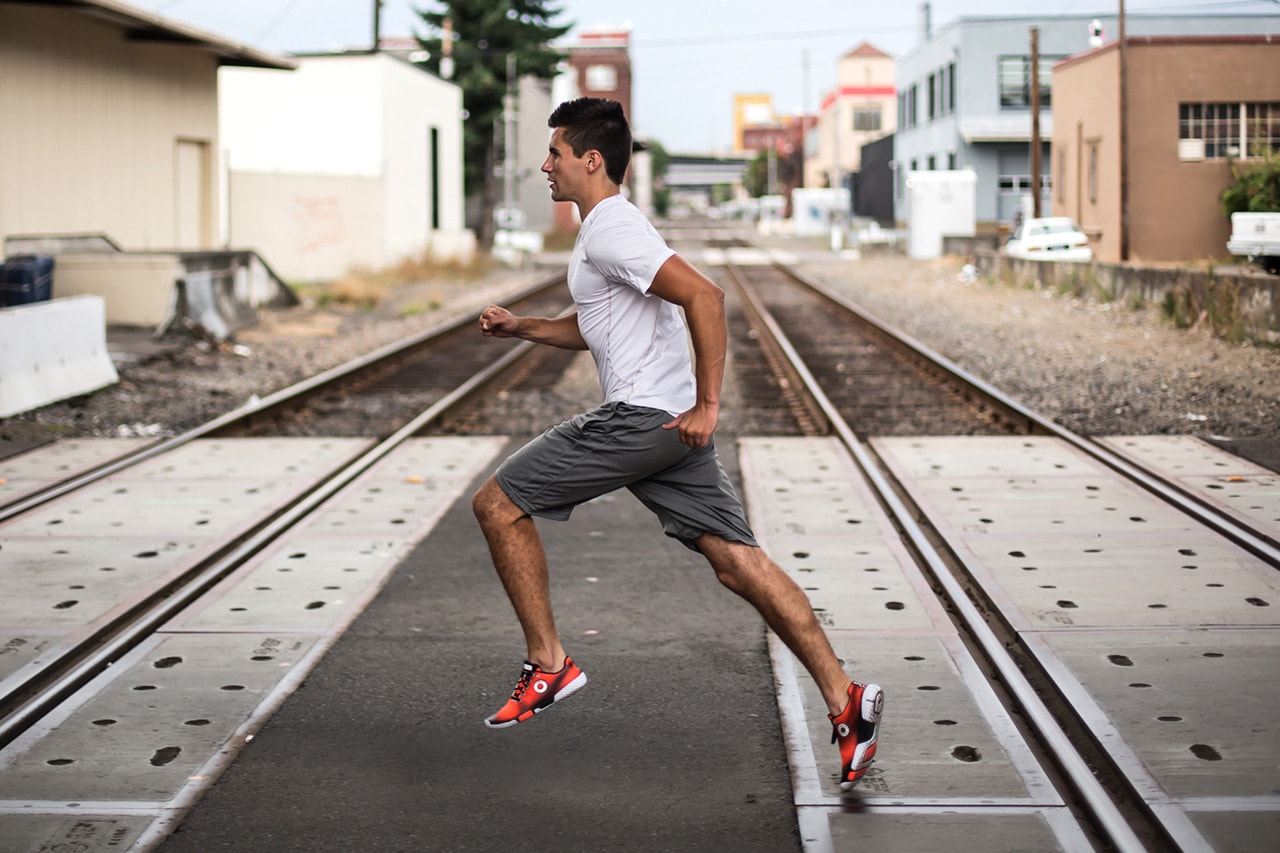 ---
The Headaches of Production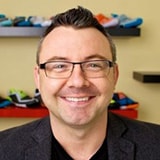 SKORA
Securing timely production during the peak seasons is the biggest challenge, as is not overwhelming your manufacturer with excessive future style development while your volumes are relatively low. Also, finding a high quality factory willing to take a chance with low production minimums right out of the gate.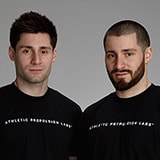 APL
The biggest headache is getting line time when sharing a factory with some of the biggest footwear companies in the world who are ordering tens of millions of pairs a year. Even when you're ordering hundreds of thousands of pairs, you still have to fight for the line time you need for production.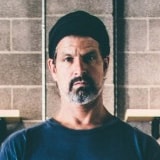 BRANDBLACK
All of the usual ones that come with a small brand. You wear a lot of hats. You do what you're best at, and some things that you're not, but when you're small it's difficult to pay people with the expertise required, and you end up doing it yourself rather than rely on someone who isn't as passionate as you are about the brand.
Can Small Brands Innovate Like the Big Dogs?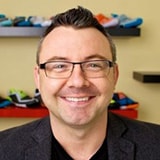 SKORA
Absolutely. Fit, materials and cross-category styling should be looked at in lieu of major 'technology' investments, which are expensive.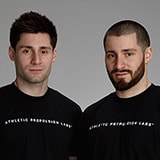 APL
Absolutely, our brand is living proof that you can. Innovation typically comes from a need, not a want and when we developed our Load 'N Launch technology, it arose from a need, not just a want. We absolutely believe and know it to be true that smaller brands can create innovation and breakthroughs… otherwise we wouldn't be where we are today as a brand.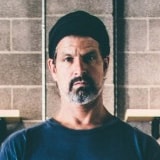 BRANDBLACK
Of course. If I didn't believe that, I wouldn't have tried this. Innovations are found mostly through mistakes and EVERYONE small or large can make those.
---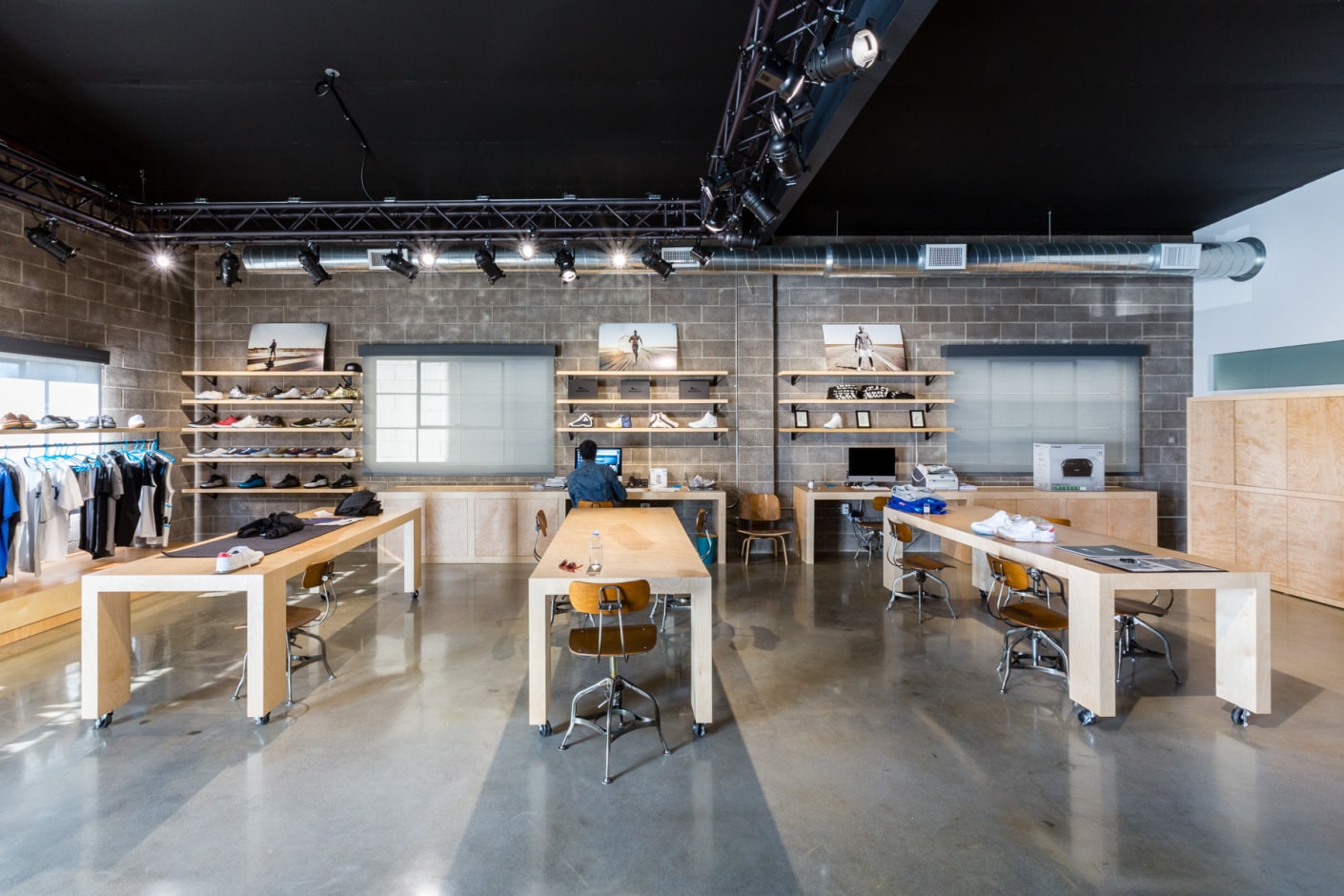 ---
Gaining the Trust of Consumers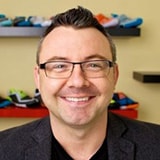 SKORA
Delivering on your product promise is the pinnacle. You can't cut corners.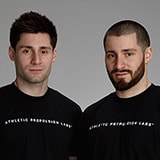 APL
In the case of innovation, when there is change to the status quo, it is met with skepticism and reluctance. However, when the consumer becomes comfortable with the innovation at hand and recognizes the transition from progressive to the norm, skepticism usually fades away along with the baseline of the past.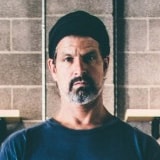 BRANDBLACK
I can't speak for all, but I can speak for us. We are competing at a very high level against all the major players and also for high level athletes as a product of choice. That being the case, we test all of our products as extensively as possible to ensure the highest standard we are able to execute.
Getting Your Product Seen By the Right People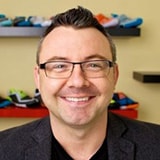 SKORA
Seed your product and align yourself with like-minded passionate people.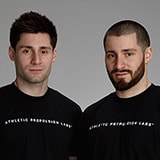 APL
With the amount of reach and clout that certain blogs carry, it goes a long way in terms of getting people familiar with your brand. Fifteen years ago, it would not have been possible to start and build a brand the way you can now because there just weren't nearly as many channels to get your message, image and products to consumers as there are now. With the proliferation of social media, blogs and ultimately your own e-commerce site, you can really build a powerful and loyal following organically.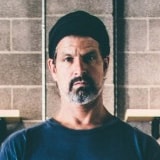 BRANDBLACK
One way to accomplish this is "seeding," which does cost you product, but really works for us. When it comes to performance-based product, it has really been a useful resource for a few reasons: if you seed to elite players (basketball specifically) it acts as a sort of "testing ground," you get to see and hear feedback on the product as well as getting the brand out in the right channels. Nothing is more satisfying than seeing your product on an athlete that's scoring buckets on the other guys.
---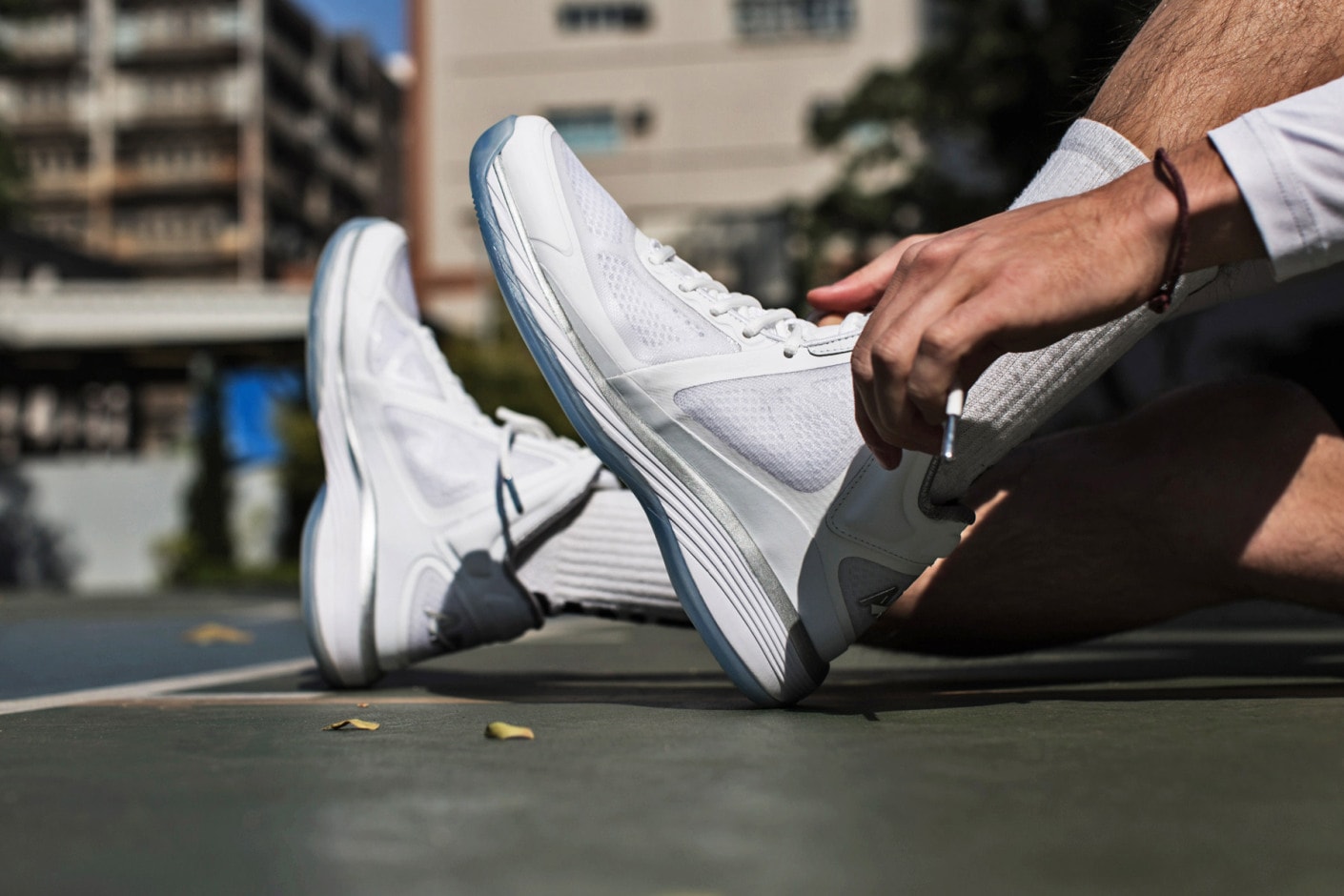 ---
Building a Talented, Passionate Staff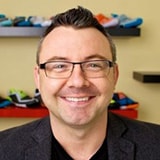 SKORA
Lead with your passion to craft a better product, be humble and willing to learn. You will attract amazing people to your cause.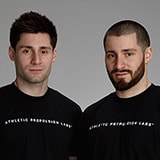 APL
One of the benefits of being a new brand is that creative, hungry and motivated individuals want to come work for your company because they feel like they can make a real impact with your brand. It is an exciting time for everybody involved as individuals can truly affect the trajectory and DNA of a brand. With a deep and diverse talent pool that currently exists today, there is no shortage of eager individuals looking to leave a lasting imprint.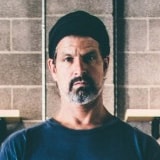 BRANDBLACK
I will be honest, our crew is mad small. We have pooled basically a small group of friends from past projects, and together, we are all building this with real passion and a desire to make amazing products, and hopefully shake up a few things in the process.
Cultivating Longevity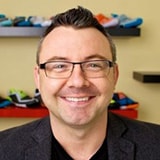 SKORA
I think small and big brands share many of the same challenges to capture the attention of consumers, just in different ways and scales are polarizing. As a small brand your focus during the critical first years will be staying in business. Cash is king.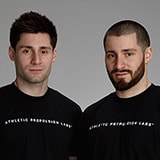 APL
New and/or small brands have very little room for error as compared to big brands that have the ability to fall back on their heritage. As a new and/or small brand you're constantly always trying to create your roadmap or blueprint for what your brand represents and stands for, whereas a big brand has usually established this years, if not decades ago. While it can be a challenge, it's also an exciting opportunity as you are not confined by how things are done and you are able to dictate how you believe things should be done and what your brand should represent. If a brand is true to their core beliefs and authentic in what they do, this can actually be an asset as opposed to a challenge.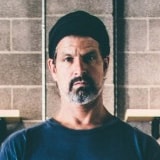 BRANDBLACK
Money, experience and timing. It costs so much to not only create and test the product, but also to sell the product. It is a different ball game from the days of being a brand with a few baseball caps and T-shirts selling out of your bedroom. This is a high level game with very experienced and talented brands in the mix. They have basically created the culture as it stands today. The only thing that gives the smaller guy a chance is the passion and drive to take a chance and in the process, possibly change the culture in some way that also allows him future brand relevance.