Essentials: Clint Woodside
When photographer Clint Woodside started Deadbeat Club, the self-published zine was primarily a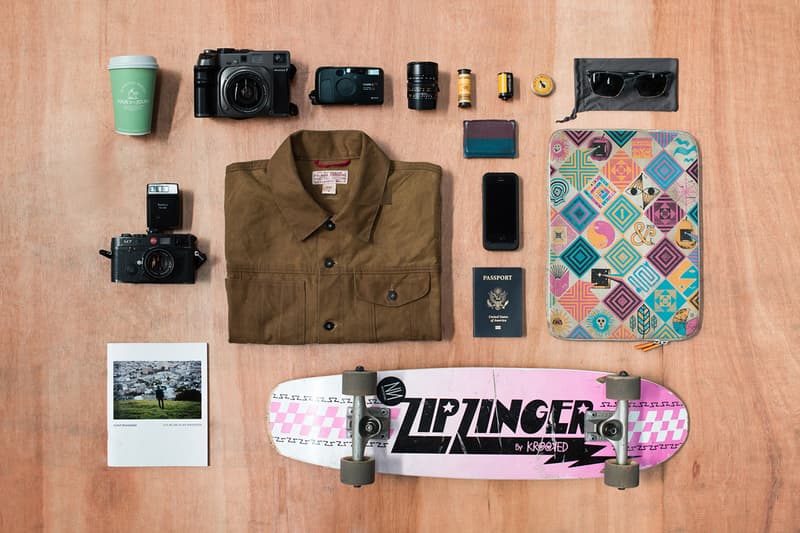 When photographer Clint Woodside started Deadbeat Club, the self-published zine was primarily a solo venture. But after collaborating with friend and pro skater Ed Templeton, Clint realized curating other people's work could be just as exciting as creating his own. So he shifted his focus and turned Deadbeat Club into what it is today — a fully independent publishing house offering curated books, zines and prints from a diverse collective of photographers, including Clint himself.
It's clear Clint's passion for photography runs deep, as evident in his Essentials. Shooting exclusively with film, we see a Leica M7 serving as his main weapon, along with a stunning Mamiya 7 medium-format rangefinder on hand as well. The Buffalo, New York native also brings his personal touch to networking, preferring to hand out copies of his own zines in favor of traditional business cards. When he's not filling up his passport, Clint gets around his current city of Los Angeles riding a customized Krooked cruiser board. A durable Filson button-up, minimalist RVCA wallet and prescription sunglasses remain staples of his daily outfit, accented by a custom Incase laptop case made by Steve Harrington, as well as an indispensable tube of Burt's Bees.
Take a closer look at Clint's Essentials above, and be sure to check out all of Deadbeat Club's latest offerings here.