A$AP Rocky Explains Shots at Hood By Air & Been Trill
A$AP Rocky's recent track "Multiply" fired directs shots at Shayne Oliver's HBA brand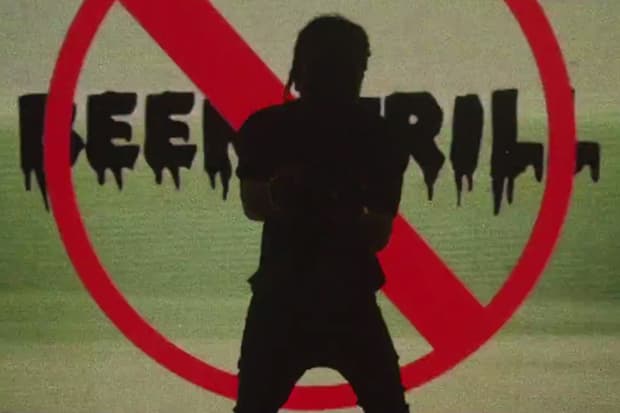 A$AP Rocky's recent track "Multiply" fired directs shots at Shayne Oliver's HBA brand alongside Been Trill. The onslaught was a complete 180 for the rapper who has long praised both labels for their provocative designs. Rocky recently explained his disses in a new interview with New York Magazine's The Cut, bluntly proclaiming "It is what it is. HBA sh*t is weak." Check out below for a snippet of the conversation where Rocky further speaks on his issues with both HBA and Been Trill, and head to The Cut for the full piece.
Anything in particular?

I'm going to put it to you like this: I can say that I've been scrutinized for my fashion since I was about 15 years old. A lot of people got it easy. I feel like I had to go through the whole Civil Rights Movement just to be comfortable, to make other people comfortable, to be able to wear what they want to wear, and a lot of dudes are just claiming to have it without having to have that sacrifice or suffering through all that kind of shit. We've been through that kind of shit. That's all I can really say about it. It is really miniscule. It's no real beef.

What do you mean, you've been through everything?

No, meaning the way that I look now, this wasn't acceptable about 12 years ago in the hood. [He's wearing a closely tailored black suit.] Because we've always been dressing like this and it wasn't acceptable and we made it acceptable.

And there is an aspect of those guys that doesn't get that?

They changed. They look like me now. Or at least they try to.

I'm just trying to understand what you mean. These guys don't understand what you experienced in fashion?

What guys are you referring to at the moment?

The Hood by Air folks.

I'm not even talking about them at the moment; I'm talking about regular, typical motherfuckers, people in the hood, in middle America, all around the world.