"Transantlantic Impact" – A Conversation with Kitsuné's Gildas Loaëc
Followers of streetwear culture might be familiar with Gildas Loaëc as the somewhat reserved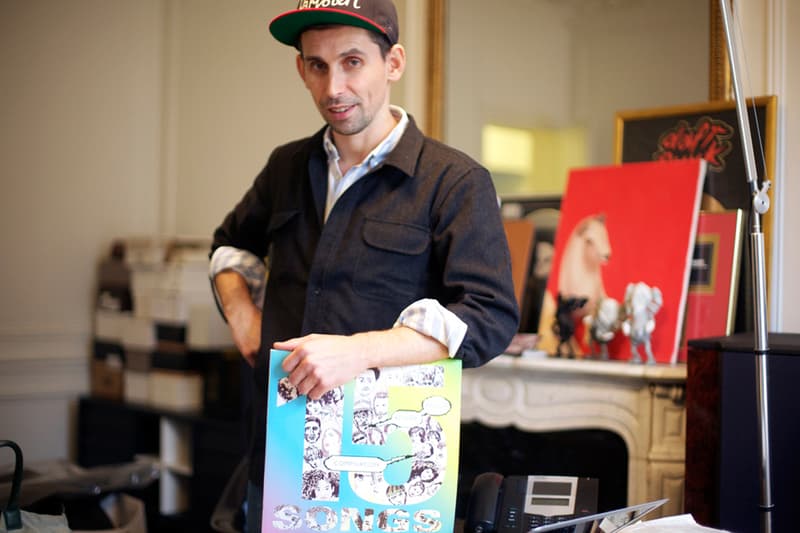 Followers of streetwear culture might be familiar with Gildas Loaëc as the somewhat reserved co-founder behind Maison Kitsuné, the Paris-based contemporary fashion brand. What some may not know though, is that the Kitsuné brand also strives to encompass other avenues of art, simultaneously operating as a successful music label. As the vibrant city streets in Paris are equal parts fashion and a particular natural melody, so too does Loaëc see music and fashion as inextricably tied, pulling off the blend with style to spare. Here HYPETRAK sits down with the youthful visionary to discuss his thoughts on the Parisian music scene, expansion to Asia, and preserving the genuine 'cool' of Kitsuné – though that shouldn't be a problem. Enjoy key excerpts below and head over to HYPETRAK for the full feature.
Where do you see France's position in international music? Kitsuné, Daft Punk or Ed Banger as movements had a large impact on international music. How do you explain that?
Melody is very important to us. Obviously, there is a certain linguistic barrier for French people (laughs). However, we have found a way to overcome or let's even say compensating this barrier and have been reaching international audiences. On an international scale, our focus has never really been on the writing process but rather focus on coming up with a catchy melody. In addition, we've always been strong in marketing the whole package through great graphic design and visuals and creating an interesting story behind it. At the end of the day, it's also in the hands of the media to some extend. The media decides on which direction they will promote your material.

You have managed to successfully run Kitsuné a music and fashion business entity between Paris and Tokyo with your partner Masaya Kuroki for over ten years now. Being from Paris, how do you perceive Asia in general and its musical potential? And what do you think is the biggest misconception people in Europe have about Asia?
Due to having close business relationships with Masaya in Tokyo I am obviously traveling a lot to Asia a lot. We frequent places like Seoul, Jakarta, Bangkok, Hong Kong and so on. What strikes me most is how diverse Asia as a region really is. Everyone is always talking about China and its population of 1 billion but people tend to oversee the fact that there are also countries like Indonesia that has a bigger population than the U.S. There's also a significantly younger demographic among their music consumers. So the potential is definitely huge. And if you've attended any events there you know there are audiences that are very passionate about music.