Transantlantic Impact - A Conversation with Kitsuné's Gildas Loaëc
Gildas Loaëc might have what some people call a "dream job." Based in Paris, Loaëc oversees a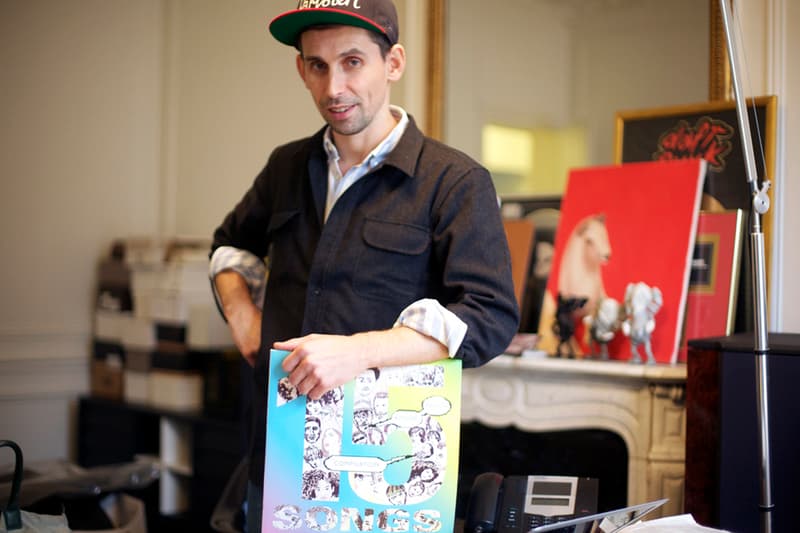 1 of 3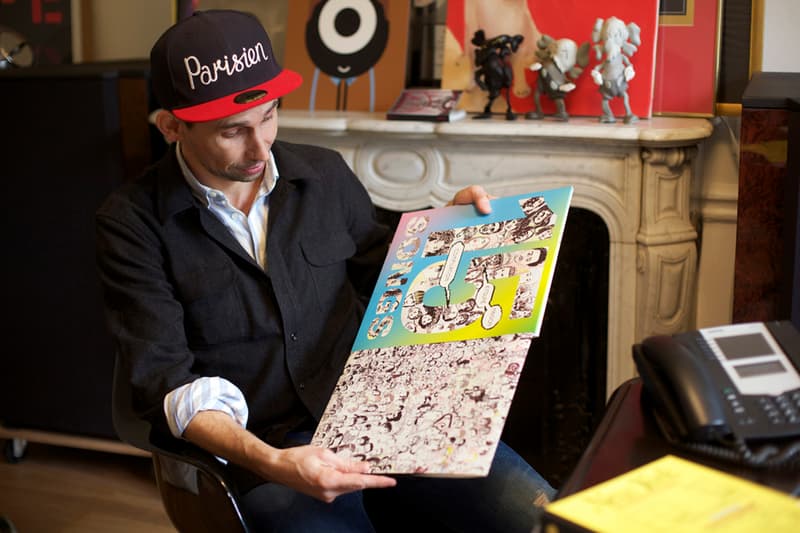 2 of 3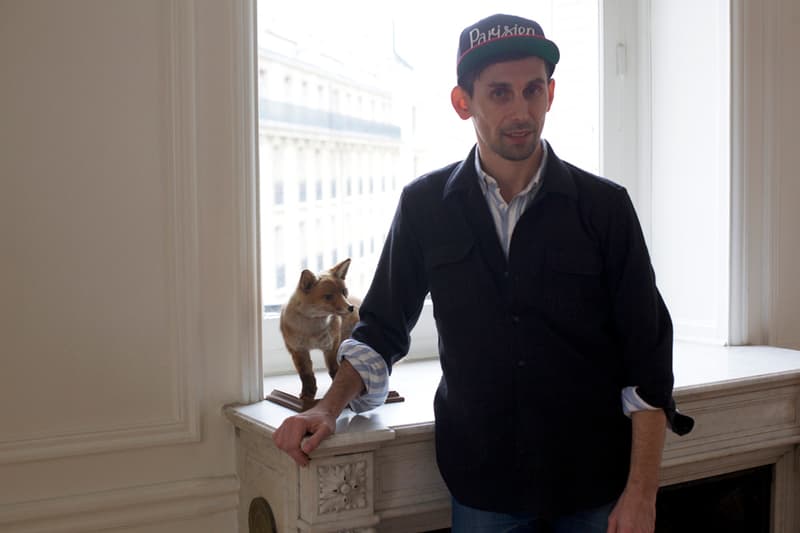 3 of 3
Gildas Loaëc might have what some people call a "dream job." Based in Paris, Loaëc oversees a global operation that is immersed equally in fashion and music. The brand? Maison Kitsuné, the French/Japanese music record and fashion label that has manifested itself as a leading force for all things cool and chic. Founded in 2002, Gildas Loaëc teamed up with his friend Masaya Kuroki to set trends on a global with their designs and music from a local's perspective — something they've done sucessfully. Besides stores in Paris and Tokyo, the duo has recently opened a third boutique on New York City's Broadway and are now looking to expand with more stores very soon. As if this were not enough Kitsuné has also been running club tours on virtually every continent — sometimes with two tours at the same time. Think local, act globally so to speak. We met up with Loaëc to find out how his dispersed team stays connected and cooperates, where he draws the line between music and fashion and what next music market he plans to conquer.
You have managed to successfully run Kitsuné a music and fashion business entity between Paris and Tokyo with your partner Masaya Kuroki for over ten years now. Being from Paris, how do you perceive Asia in general and its musical potential? And what do you think is the biggest misconception people in Europe have about Asia?
Due to having close business relationships with Masaya in Tokyo I am obviously traveling a lot to Asia a lot. We frequent places like Seoul, Jakarta, Bangkok, Hong Kong and so on. What strikes me most is how diverse Asia as a region really is. Everyone is always talking about China and its population of 1 billion but people tend to oversee the fact that there are also countries like Indonesia that has a bigger population than the U.S. There's also a significantly younger demographic among their music consumers. So the potential is definitely huge. And if you've attended any events there you know there are audiences that are very passionate about music.
Where do you see France's position in international music? Kitsuné, Daft Punk or Ed Banger as movements had a large impact on international music. How do you explain that?
Melody is very important to us. Obviously, there is a certain linguistic barrier for French people (laughs). However, we have found a way to overcome or let's even say compensating this barrier and have been reaching international audiences. On an international scale, our focus has never really been on the writing process but rather focus on coming up with a catchy melody. In addition, we've always been strong in marketing the whole package through great graphic design and visuals and creating an interesting story behind it. At the end of the day, it's also in the hands of the media to some extend. The media decides on which direction they will promote your material.
In addition to your international expertise, you've also been successful in bridging music with fashion — an approach that has been adapted by corporate brands. Where do you see the link between both worlds?
As you mentioned already, these are two very different worlds that are each inspired and driven by their artists. The music artist especially plays a highly inspiring role in terms the way they look, the way the dress and talk and so on. The music artist often establishes himself as a charismatic style influencer. The fans in return, tend to adapt or even copy their personal style to what their musical idol is wearing and try to affiliate and connect with him or her. Music and fashion have also grown together regarding the interaction with their respective audiences. As an artist, you've always have to develop your identity, your own world and build a fanbase to have credibility for your brand. Fashion brands face the same scenario nowadays.
What is the most difficult aspect in terms of linking both worlds?
Branding in general can be dangerous. Things can become complicated and problematic very easily when an emerging artist links with a big brand too soon. The artist runs to risk to loose his own identity.
How do you evaluate branding in general?
It is a part of modern-day music industry. Brands understand very well that artists have to find different sources of revenue nowadays. Obviously, the conflict between selling out and developing your own identity exists. As I stated before, timing is the crucial aspect here. It makes no sense for an artist to affiliate with a corporate identity too soon. Music is catering to the senses, so when a branding initiative with a recording artist can maintain this emotional aspect, it can be an immensely powerful tool. For brands it makes economic sense to affiliate with recording artists as they gain automatic access to their following as well as visibility to an additional audience and create your own promotion at a relative low cost. There is definitely a balance that needs to be attained in terms of an artist's credibility and marketing reach. Both parties have to compromise.
How much French culture is in Kitsuné as a brand?
It is funny. In Japan, people think we are a purely Japanese brand whereas in France it is vice-versa. Our offices in Paris and Tokyo co-operate and operate independently at the same time and our local stores only sell domestic products and push local artists. In Japan, they are very proud of the international success my partner Masaya has achieved. It's been a while since someone from Japan opened a store in Paris and New York. We are really happy about that. On the French side of our operation, our music endeavors do follow French electronic music but has focused more on the UK indie and pop scene before — just think of La Roux, the Klaxons or Two Door Cinema Club. However, we are now focusing more and more on hip-hop and the North American music market. We are actually planning to open a New York music office early next year.
How many compilations do you release per year and what is the curation process behind every each one of them? How do you stay current?
At the moment we are releasing four compilations a year. Mostly, I take care of the song selection for each compilation myself. Since the record label is established, we are in touch with many artists and their managements which leads to many people sending me a lot of music every day and of course I also do research online to find new talents out there. Even festivals can present talent that we haven't seen before. But basically the formula is a rather simple one — the artist and their songs have to be great and fit our style and enjoy life. I also have a strong network of people that are scouting new music — especially since we are starting to focus on North America. Coming from a background with electronic, indie and pop, we are learning about hip-hop and how dynamic it is.
What have you learned so far?
That I still have a lot to learn. It's amazing, truly inspiring. The rest will be seen on our future compilations.
As a French label having Two Door Cinema Club going platinum in the UK, the new focus is to break a North American artist in the North American market?
Exactly. It is a challenge that we've gladly accepted. The challenge of a having an impact in the U.S. as a French brand.
Photography: Mathieu Vilasco for HYPETRAK