Essentials: Ja Tecson
Photographic storyteller Ja Tecson graces this latest edition of Essentials, offering a glimpse at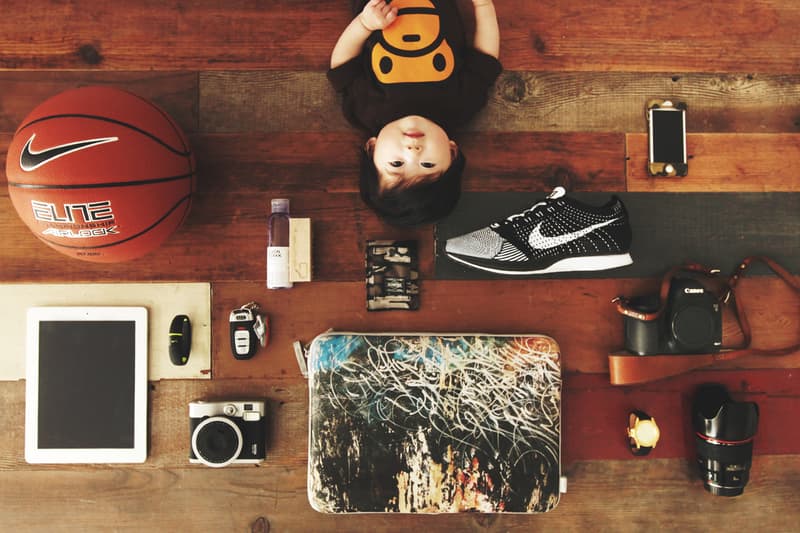 Photographic storyteller Ja Tecson graces this latest edition of Essentials, offering a glimpse at the key items that support his craft which has brought him together with the likes of Nike, Staple, In4mation, PUMA and Fruition LV. Having been immersed in both LA's diverse culture and a home life rich in creative energy — his grandfather was a painter, his father a photographer and violinist, and his mom, a pianist — Ja's connection to his work is embodied by his idea of caring strongly about each image and everything in it whether it be the light, the subject, and especially the moment.
To accomplish these shots, he relies on two different cameras from Canon as well as an old school-style Fujifilm Instax Mini, as well as an iPad and MacBook Pro with an Incase sleeve by contemporary artist José Parlá. Choice accessories include his pair of Nike Flyknit Racers, Staple x Porter Wallet and his Nike Elite Airlock Bball for when he hits the court.
And last but not least, his BAPE onesie-wrapped daughter Sky acts as the single inspirational 'item' in his small and simple collection of Essentials.
To check out his work, visit his website, his VSCO or his Instagram.