visvim/WMV 2014 Spring/Summer Collection Preview
A sun-drenched New York City studio space served as the serene, rustic setting for Japanese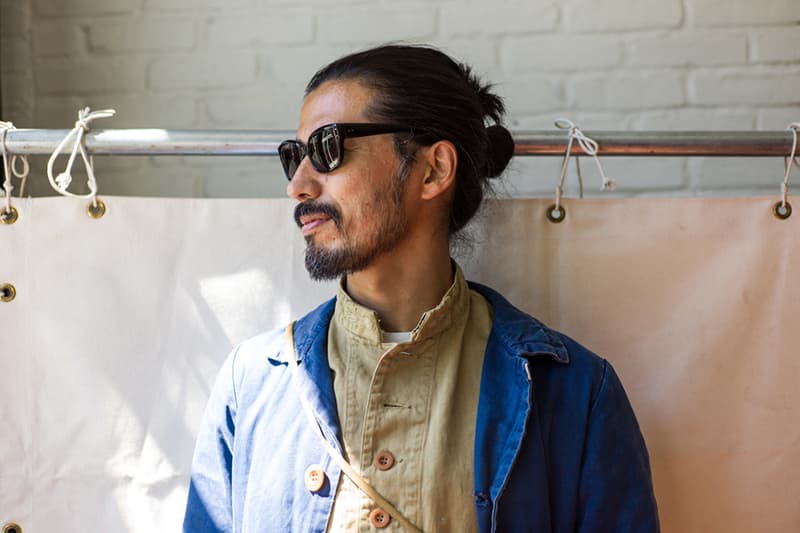 1 of 13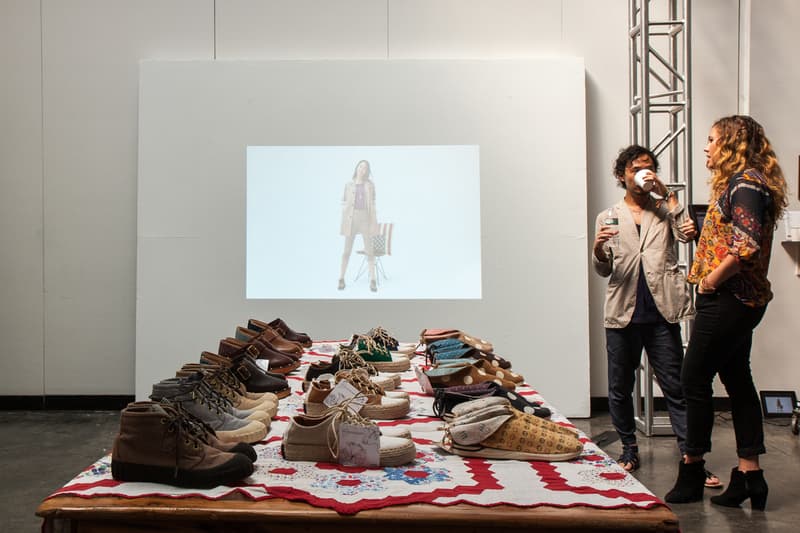 2 of 13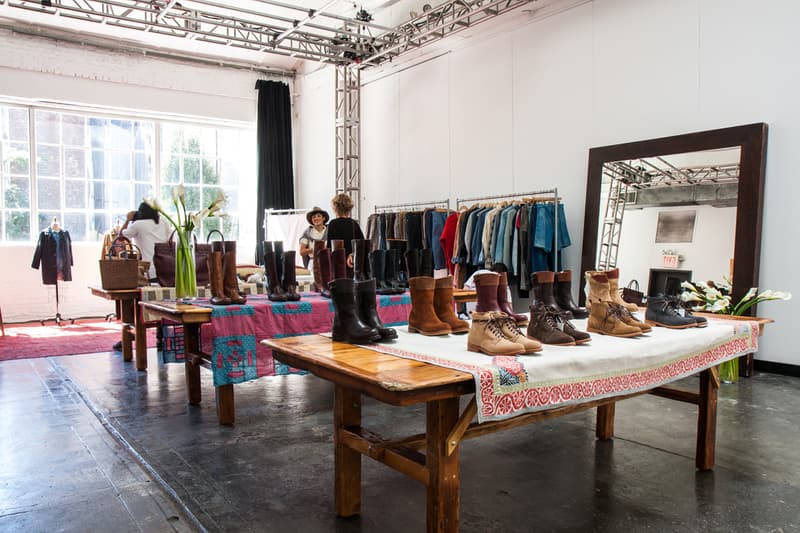 3 of 13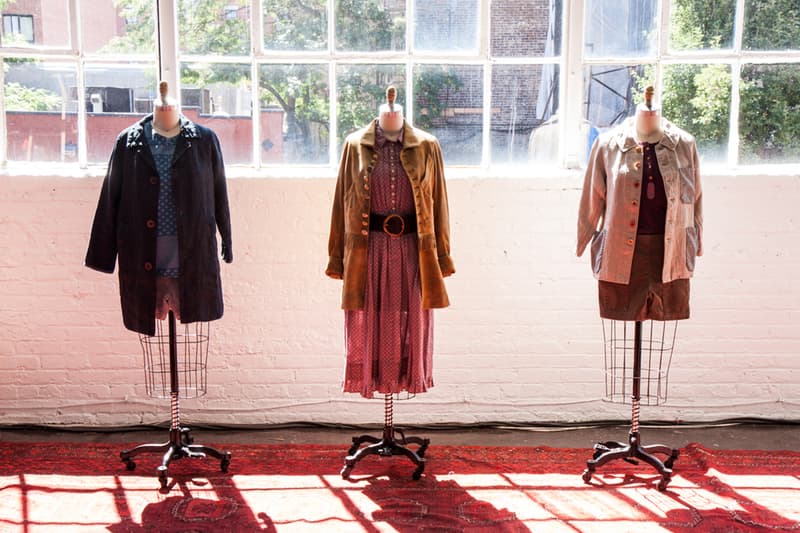 4 of 13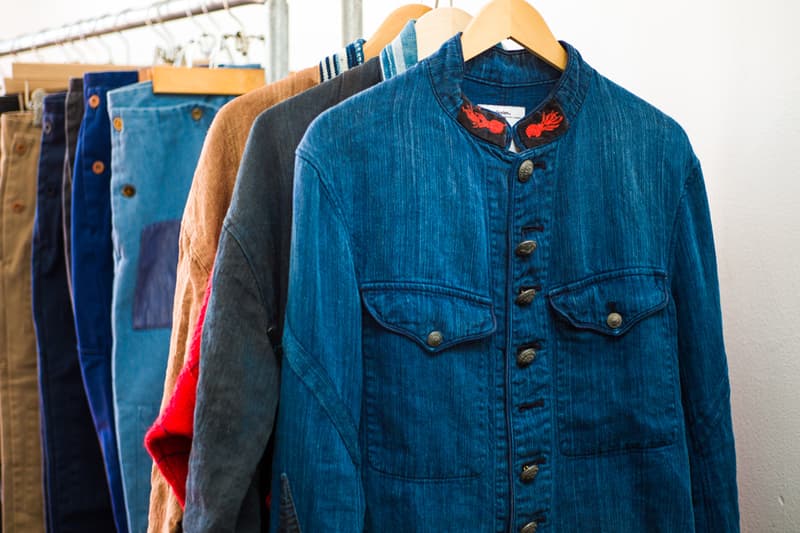 5 of 13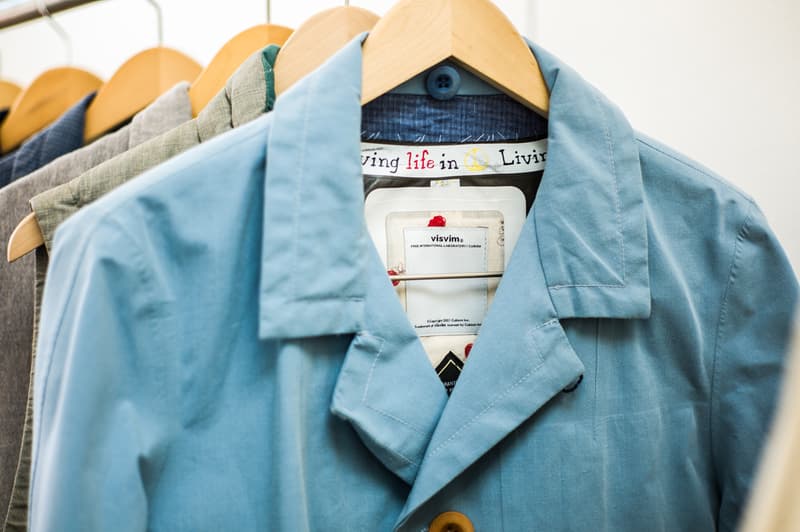 6 of 13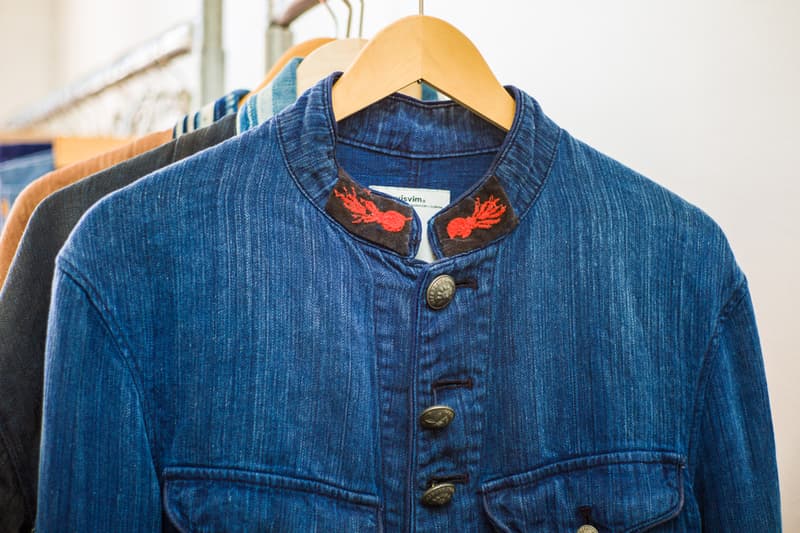 7 of 13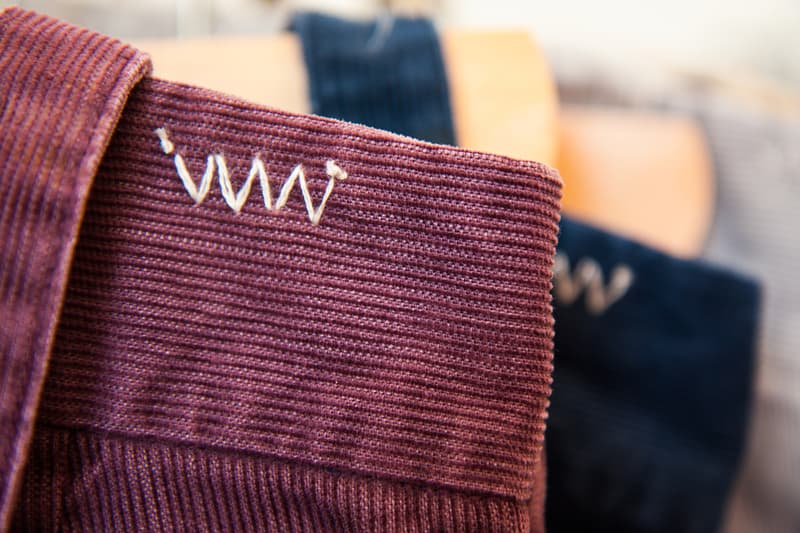 8 of 13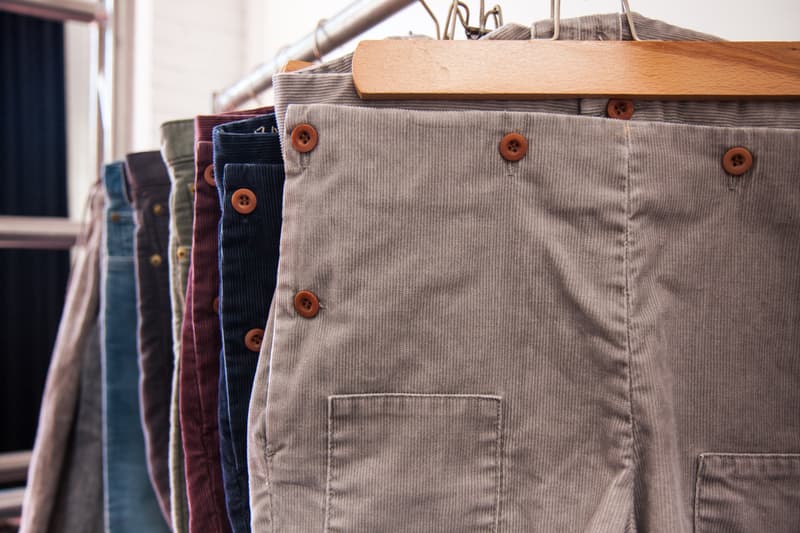 9 of 13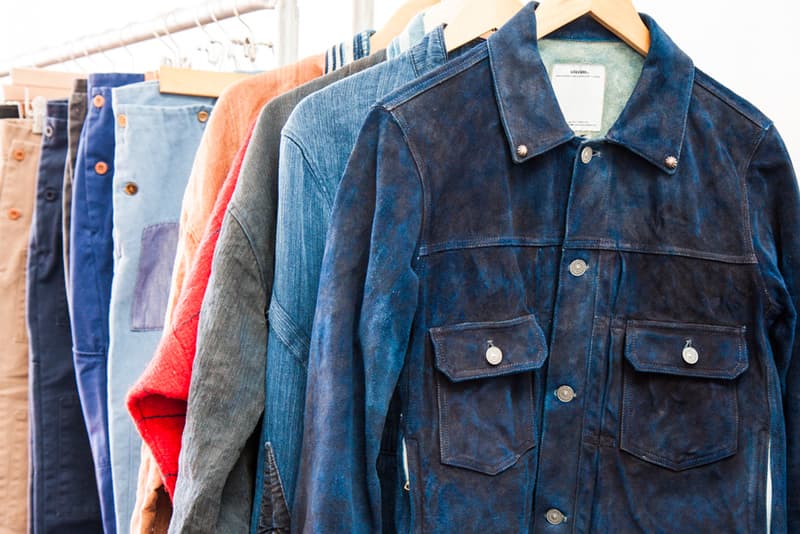 10 of 13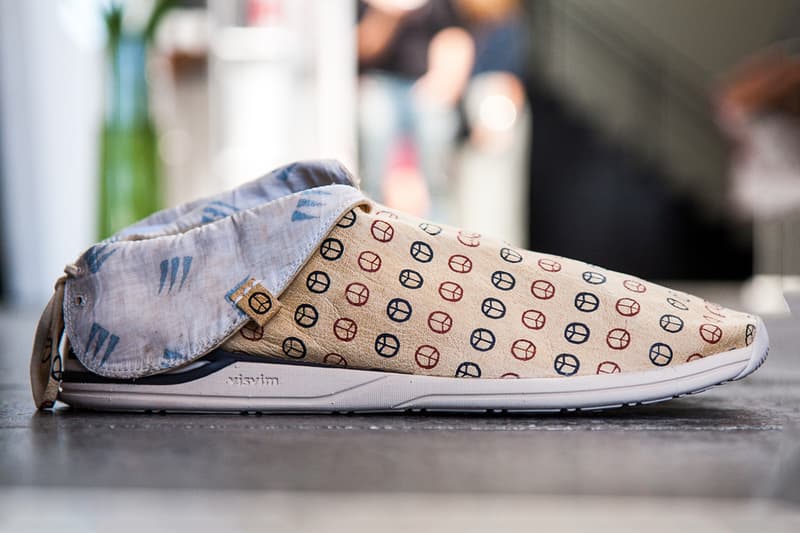 11 of 13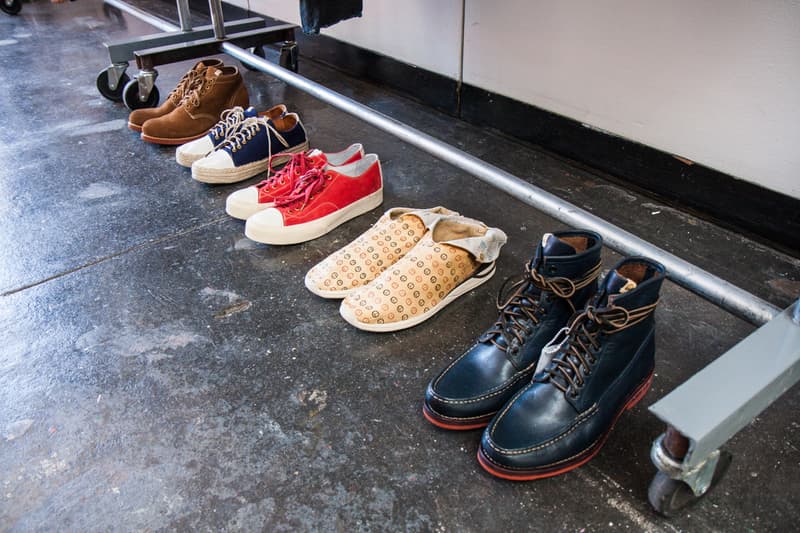 12 of 13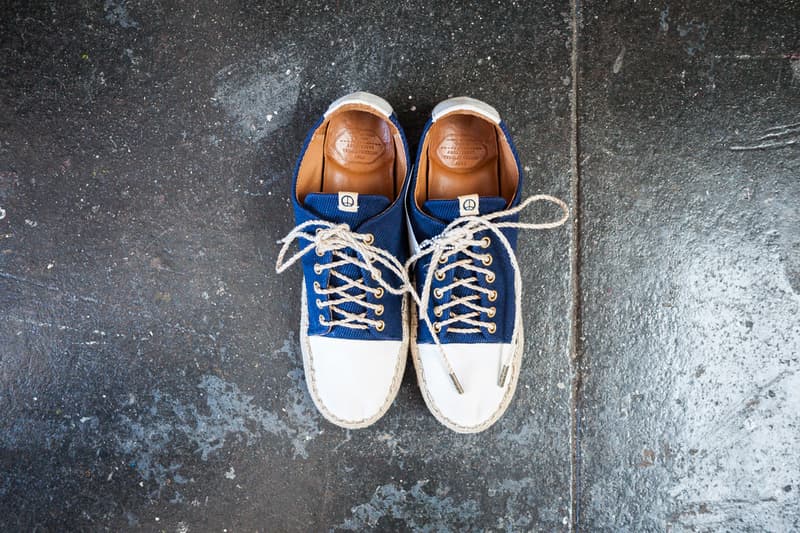 13 of 13
A sun-drenched New York City studio space served as the serene, rustic setting for Japanese contemporary label visvim's Spring/Summer 2014 collection. Alongside a look at the menswear collection, designer Hiroki Nakamura included an extensive preview of WMV's newest offerings – the womenswear label presently embarking on its third season.
Per its continually developing design aesthetic, both lines further explore the farming, Americana and organic motifs within Spring/Summer 2014. Patchwork, frequently seen across a selection of drawstring skirts, corduroy overalls and jackets, take cues from French, Japanese and Amish techniques, blending them into purposefully contradictory pieces. Nakamura makes adventurous experiments with denim, which includes a special Okayama-sourced blend; as well as suede, which is hand-rubbed with indigo on a nicely textured jacket. On the more technical side of things, the shop coat and fireman's jacket silhouettes are taken directly from the old French canon, though here treated with protective GORE-TEX on the lining.
Rounding out the collection is a selection of unique footwear. The focus here remains on wearability, as a particular slipper-style shoe is composed of one leather piece around the upper, lined with suede, and executed with a cork insole. Elsewhere, a sneaker is composed of woven canvas, detailed with hand-woven hemp laces, and comes unshaped for either right or left feet. The shoe's cork insole, in a natural process of adaptation, wraps to the impression of the walker. All these summarize the expansive imagination of Hiroki Nakamura – simple, elegant and perpetually youthful in design, yet honoring the legacy of its influencers. Enjoy a look at the collection above.