Ewing Athletics 2013 Ewing Focus
Ewing Athletics, the sneaker brand launched by former Knicks player Patrick Ewing in 1989 is set to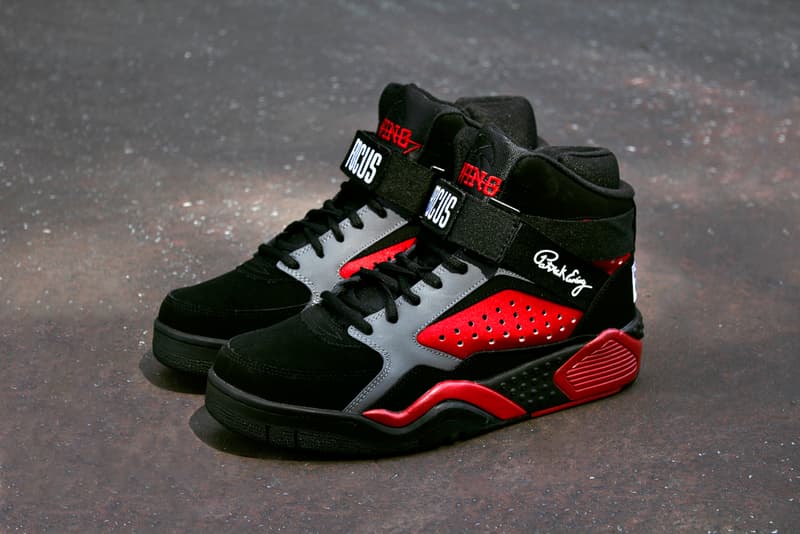 1 of 4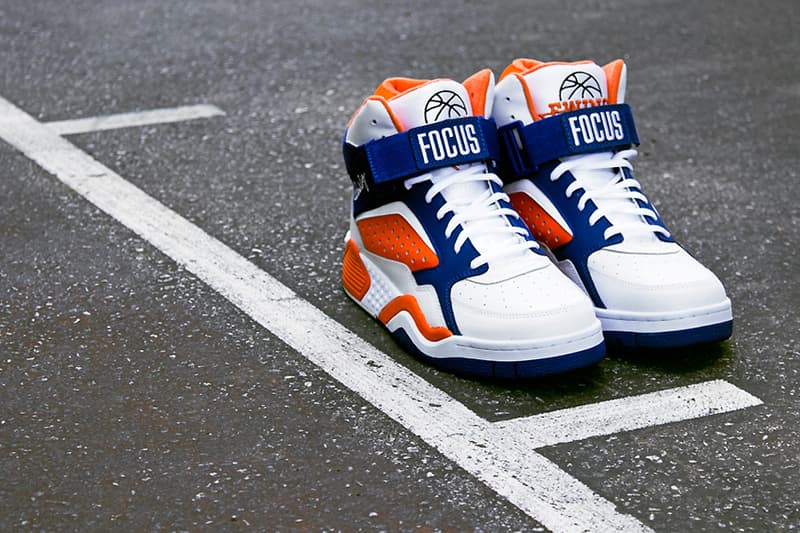 2 of 4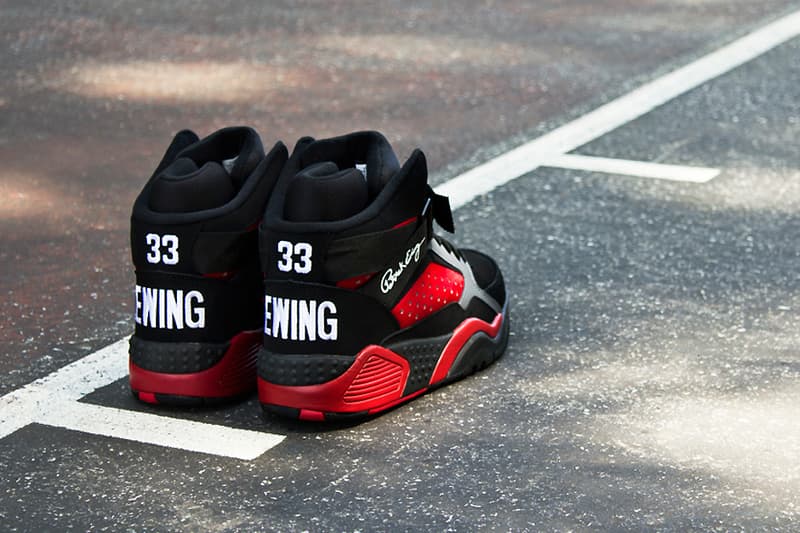 3 of 4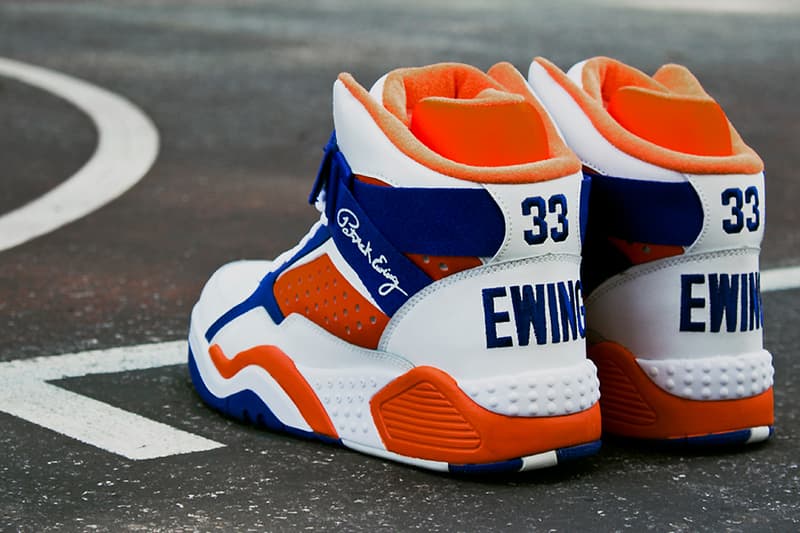 4 of 4
Ewing Athletics, the sneaker brand launched by former Knicks player Patrick Ewing in 1989 is set to release the 2013 Ewing Focus. This latest drop follows closely behind last year's release of the Ewing 33 Hi, which was until that time the first release from Ewing Athletics in 17 years.
The Focus features a nice tall upper crafted from leather and suede with a padded ankle closure and a large ankle strap across the front, with the shoe's namesake embroidered on top and Ewing's signature on the side. The shoe also features select perforations along the side and toe box and neoprene near the ankles.
Available in both Knicks-inspired orange/blue or red/black color options, the Focus will hit only 33 accounts worldwide when it releases on June 29 for $120 USD, including Wish Atlanta.