Converse Skateboarding Takes Over Barcelona with CONS SPACE 001 BCN
Barcelona is a multifaceted city famous for a multitude of reasons such as football (FC Barcelona),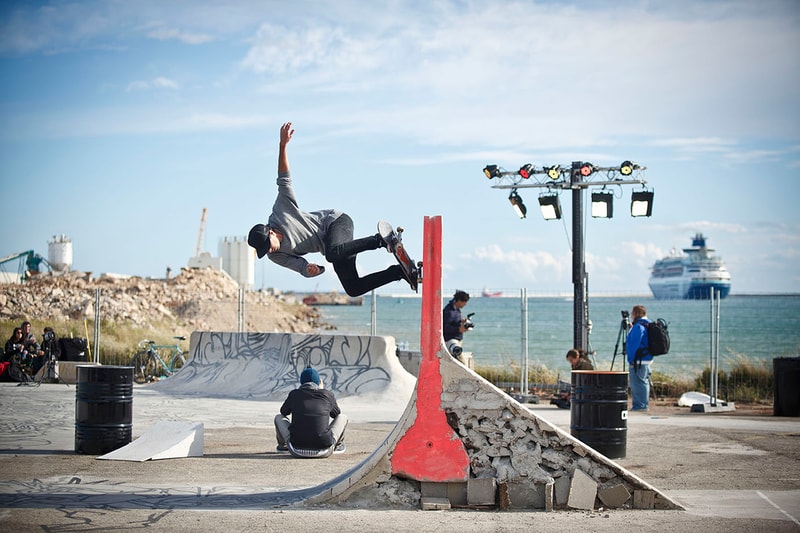 1 of 26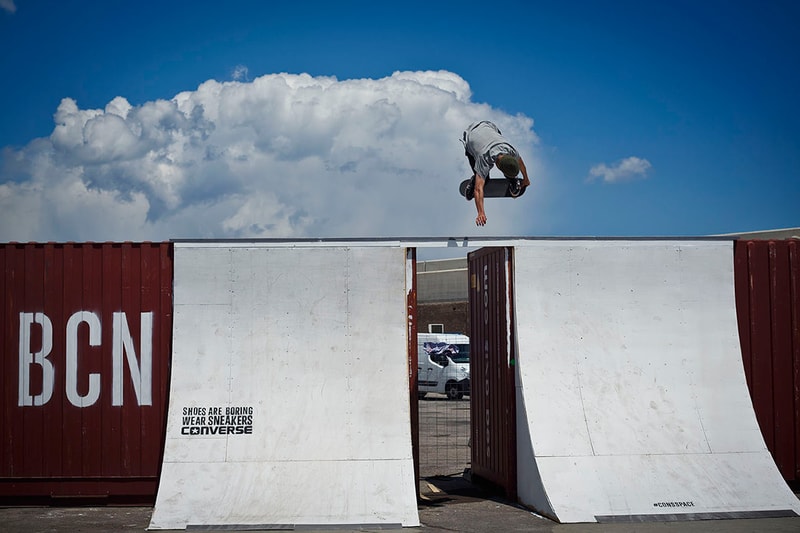 2 of 26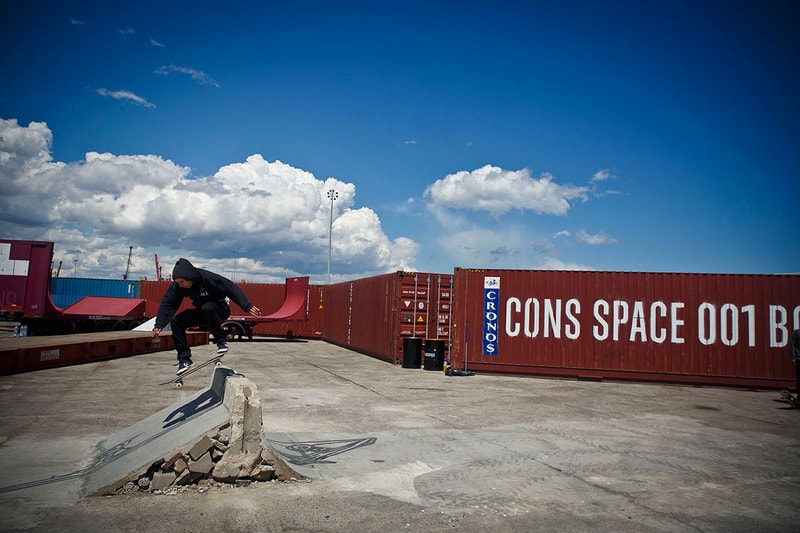 3 of 26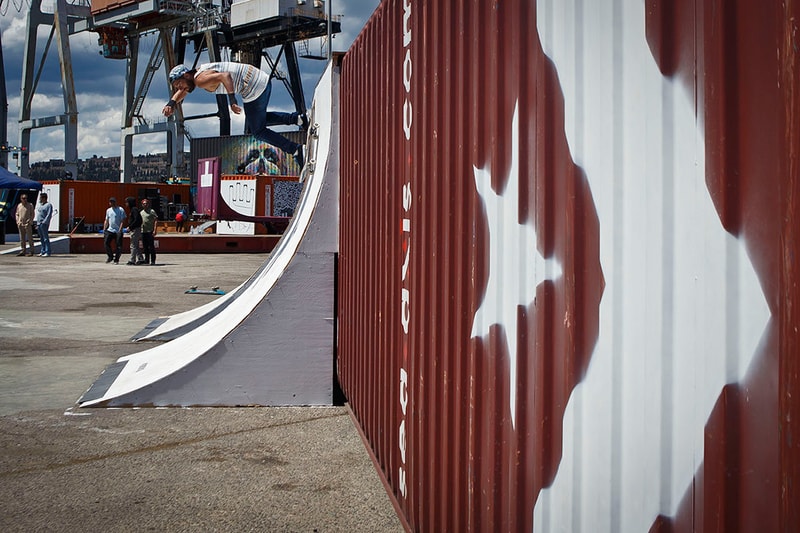 4 of 26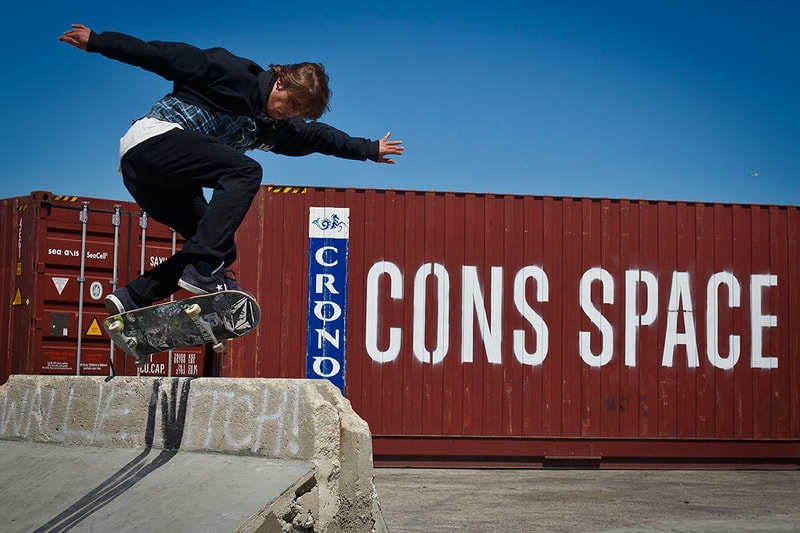 5 of 26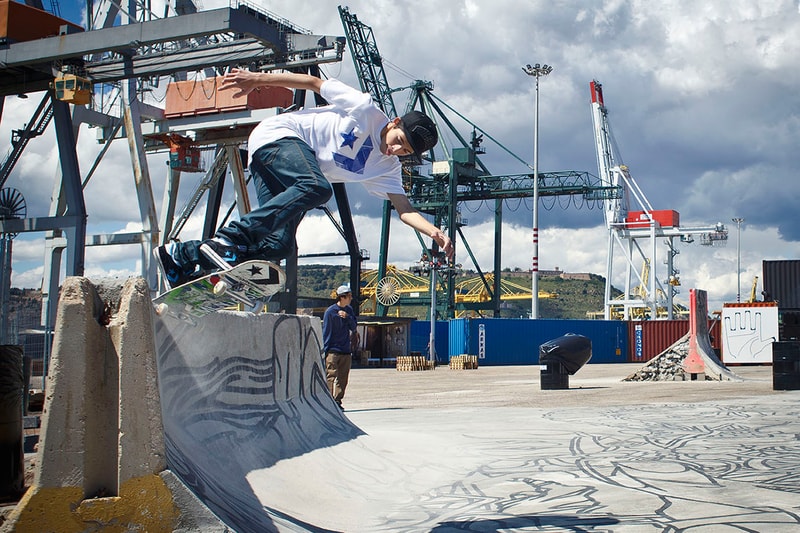 6 of 26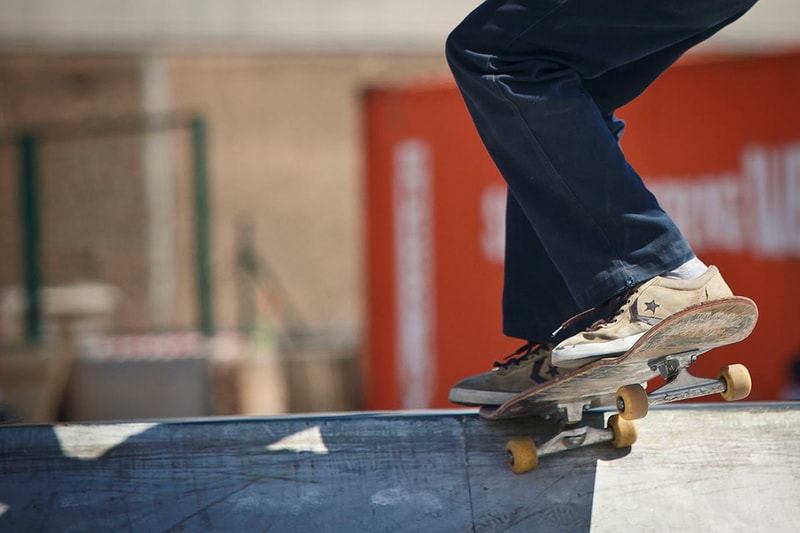 7 of 26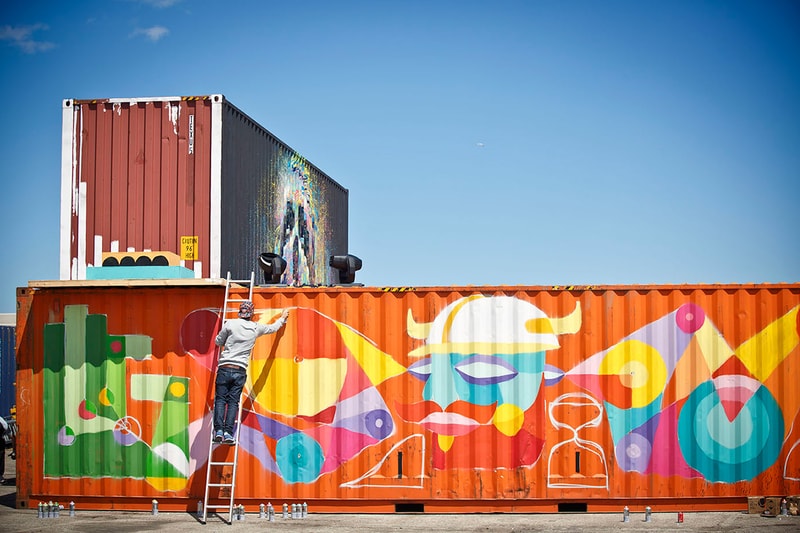 8 of 26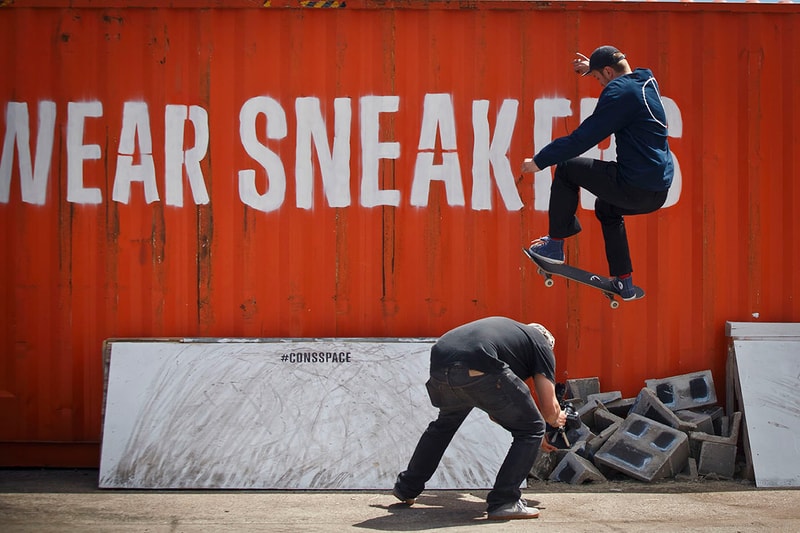 9 of 26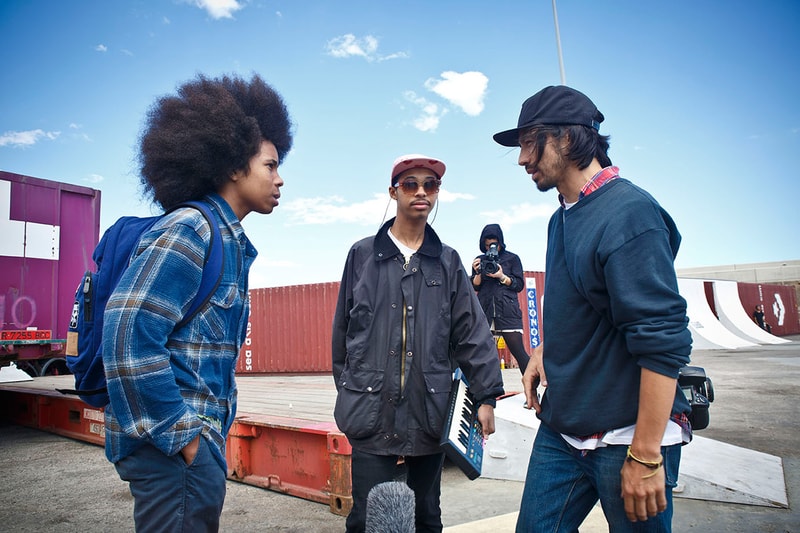 10 of 26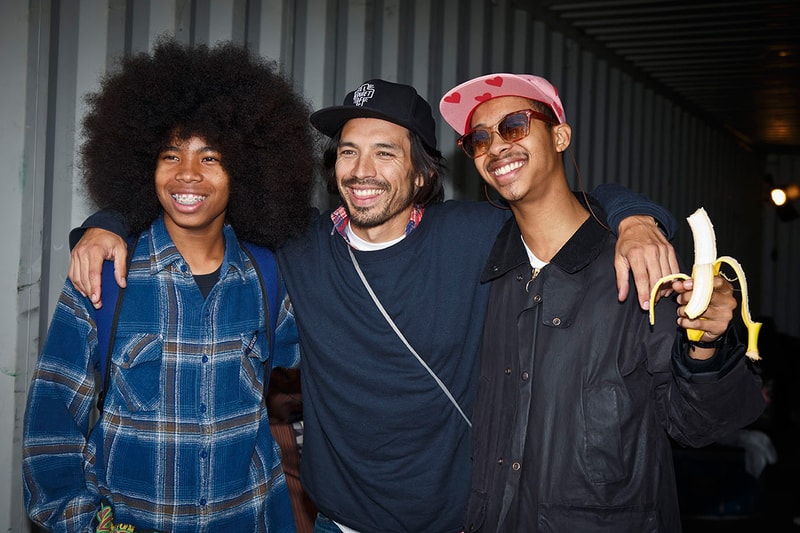 11 of 26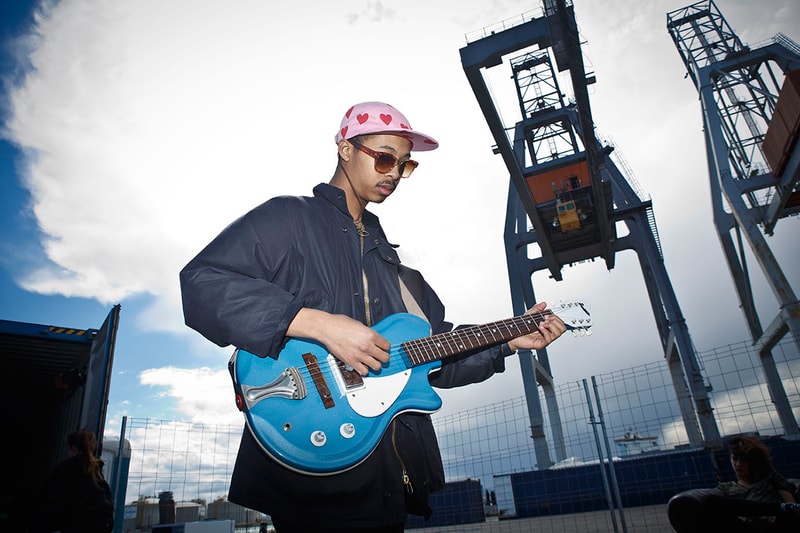 12 of 26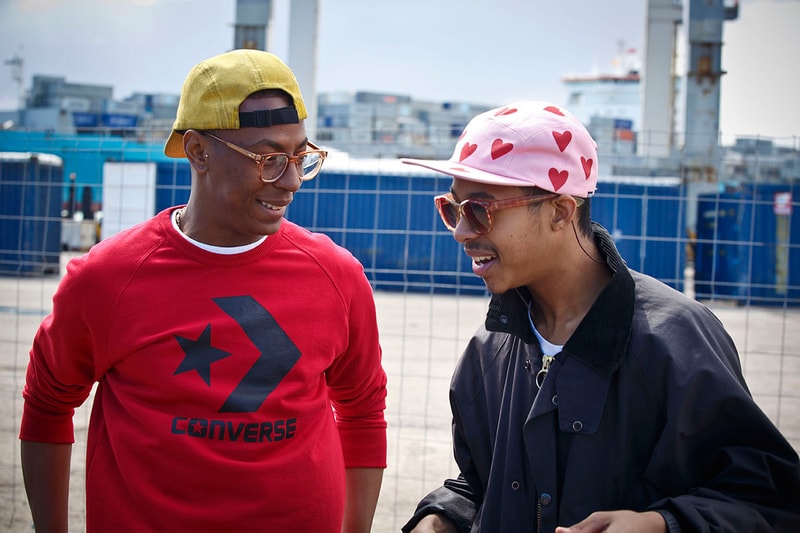 13 of 26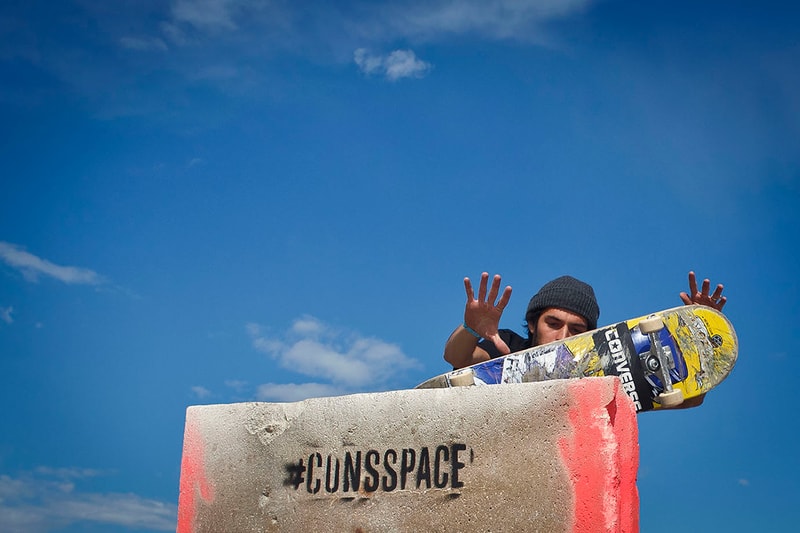 14 of 26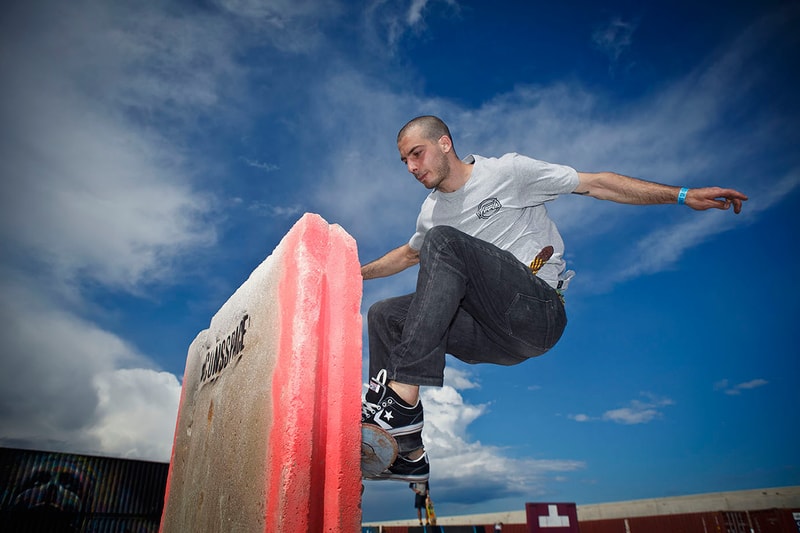 15 of 26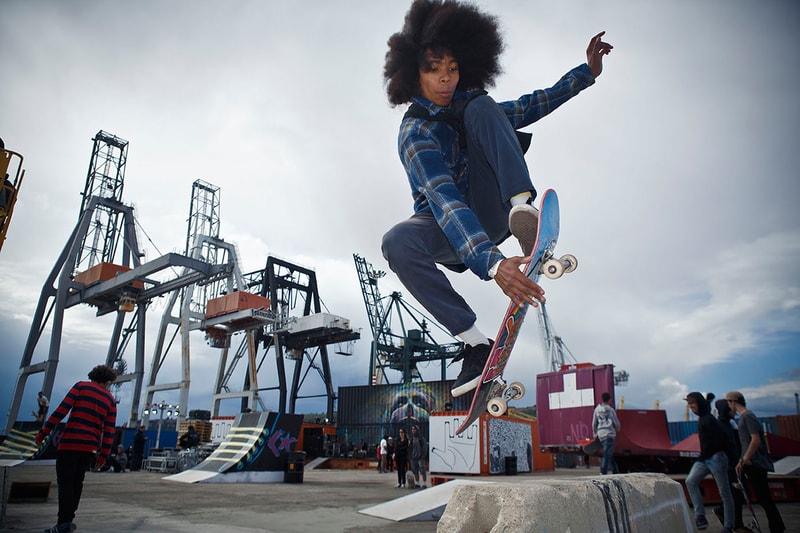 16 of 26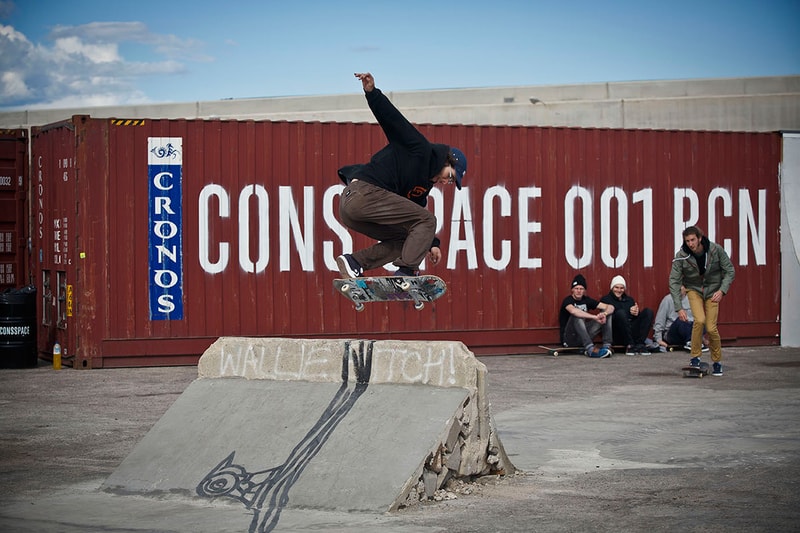 17 of 26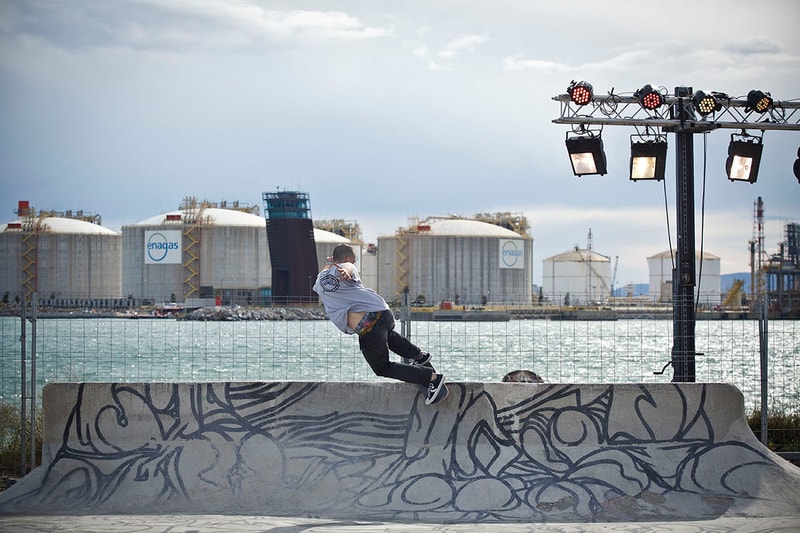 18 of 26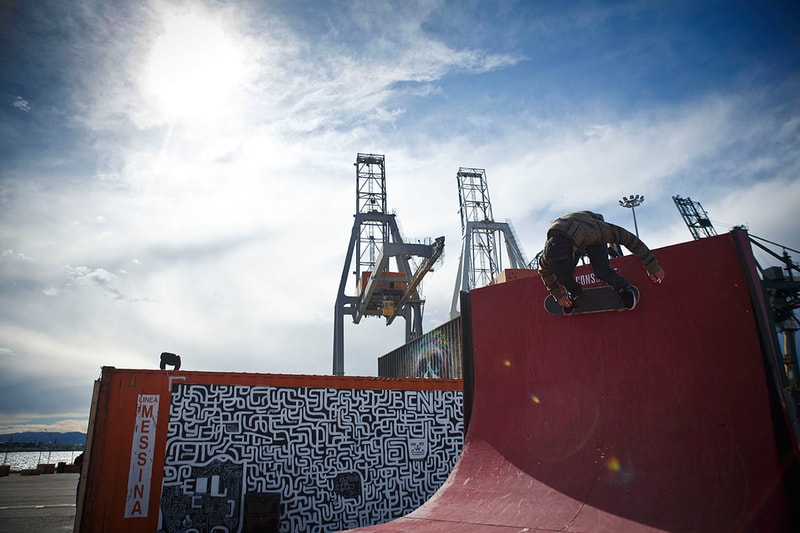 19 of 26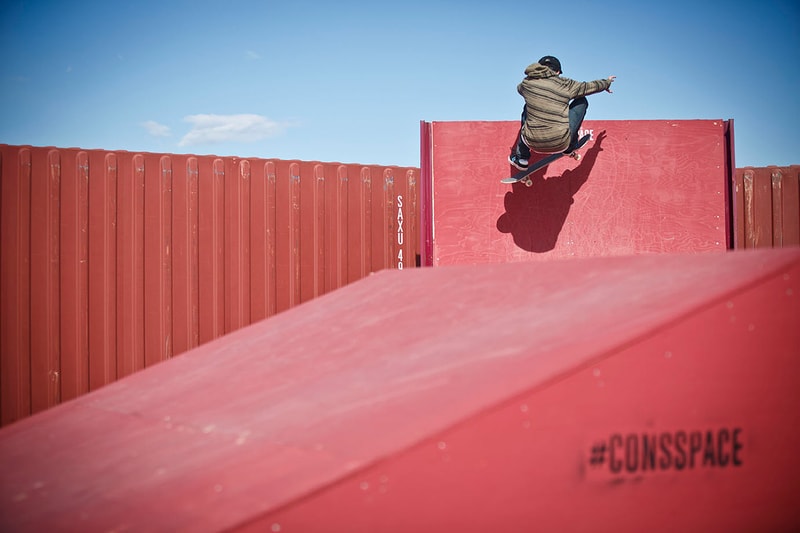 20 of 26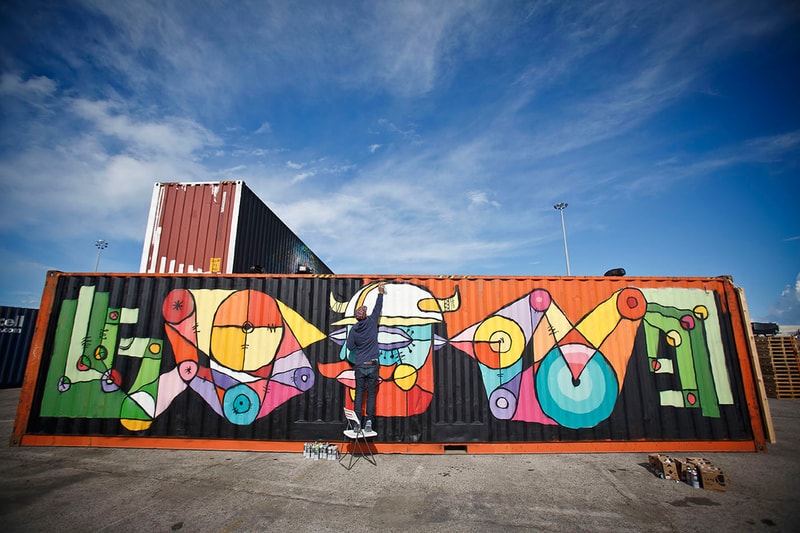 21 of 26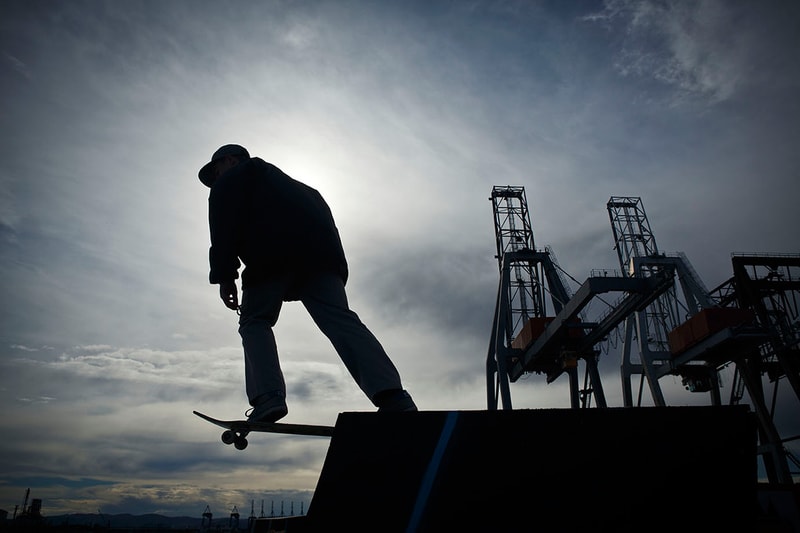 22 of 26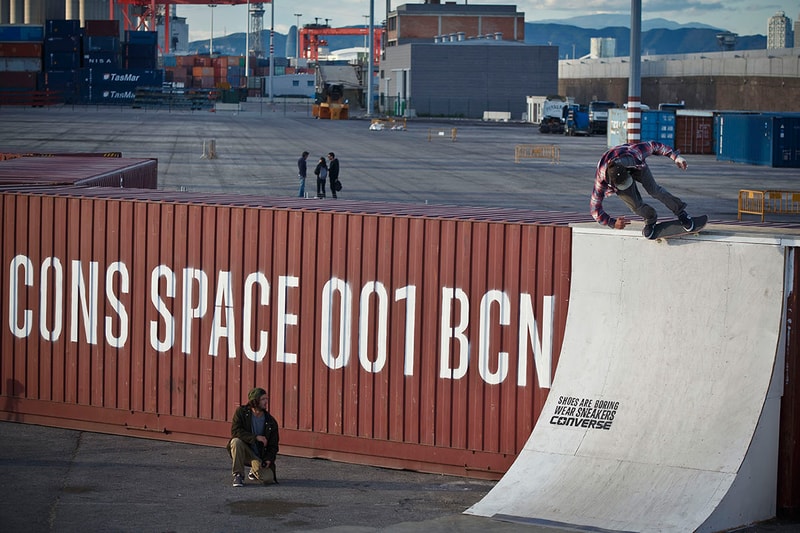 23 of 26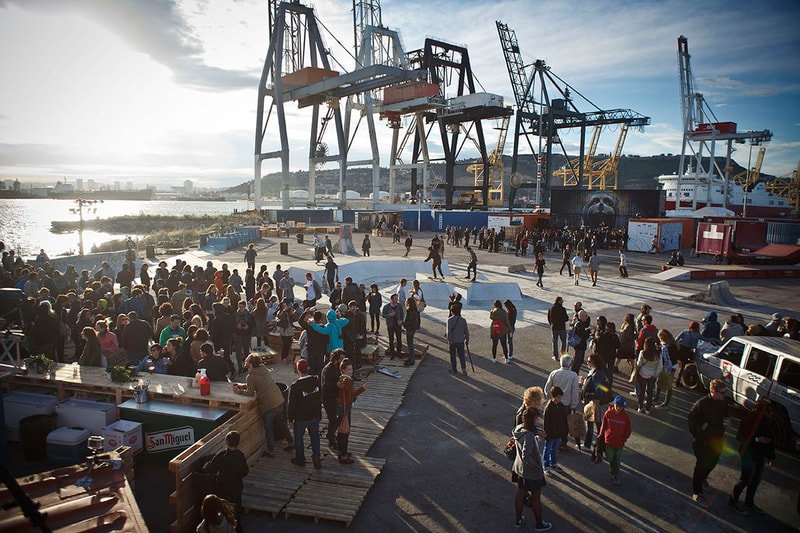 24 of 26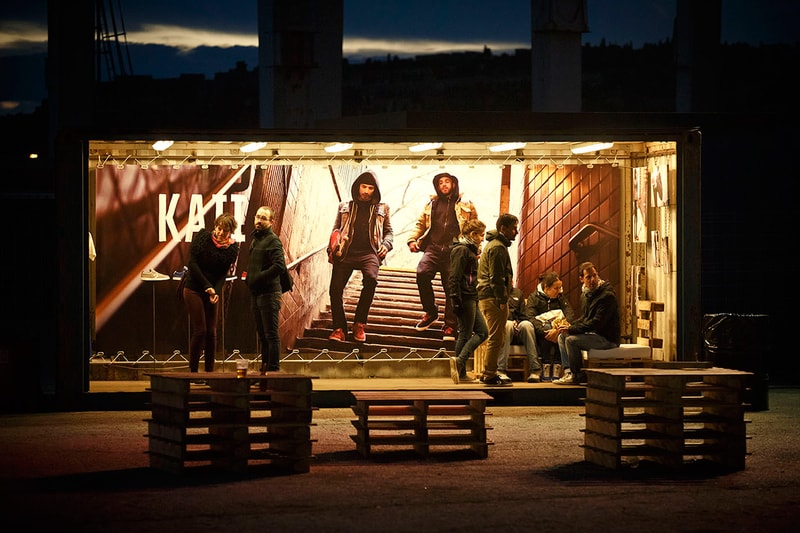 25 of 26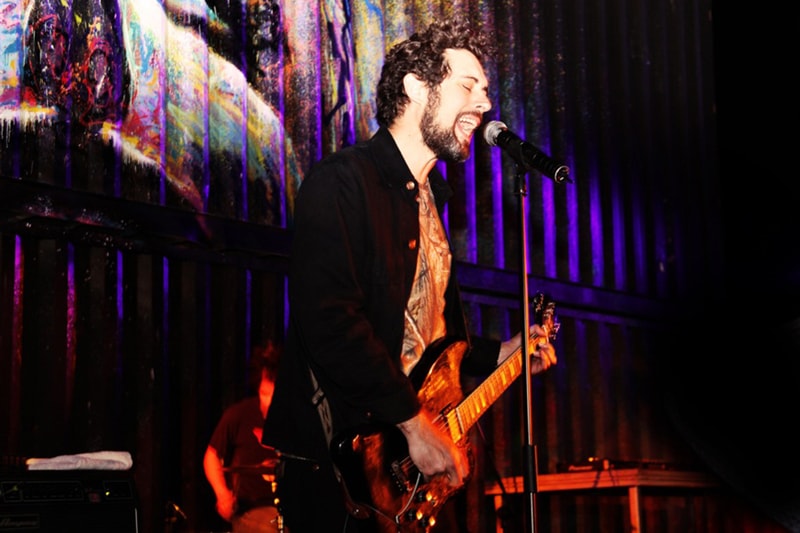 26 of 26
Barcelona is a multifaceted city famous for a multitude of reasons such as football (FC Barcelona), architecture (Gaudi), art (Picasso), food (tapas and pata negra) and skateboarding. But it's the latter and the city's openness to it, with skate spots such as MACBA's famous stairs and ledge drops or the stone benches of Plaça Universitat that made Barcelona an ideal place for Converse to launch their new CONS SPACE.
CONS SPACE 001 BCN is the first installment in a new initiative that unleashes urban creativity by uniting the worlds of skate, music, art and style. From local artists (Txemi, Adrián Blanca, Fernando Elvira and Rubén Sánchez) to international musicians (Crocodiles, The Bots, Black Lips and Spank Rock), and Converse's own skate ambassadors Kenny Anderson (U.S.), Pontus Alv (Sweden), and Javier Mendizábal (Spain) created a new and unique experience for fans to be a part of and enjoy. The artists and skaters, together with a team of talented and dedicated builders, worked to help reinvigorate a dilapidated section of industrial docklands at the base of Montjuïc into a bespoke and multipurpose creative playground.
Pro skaters Kenny Anderson and Pontus Alv provided creative input and ideas to create a skateable environment that was both challenging and enjoyable for those who came to skate. "We basically used existing materials such as flatbeds, containers, leftover stuff, and made a skateable space," said Anderson. "Pontus sent in his drawings and they were so amazing with the flatbed, so I made the large Star Chevron." For Pontus, who has a long history with D.I.Y. and building randomly in dead spaces, this event was something he could easily relate to. "I did some drawings and ideas of obstacles showing how things could be done. I designed the wave ramp and the trailers on the flatbed," said Alv.
Although the combination of skate, music and art isn't something new, this event is one of the most original I've seen. And the authentic correlation between all three according to Anderson is at the core of skateboarding. "Skateboarding brings it all together," says Anderson. "Between art, music and skate there's a trifecta of friends and skating is the connection between all of it. It's the culture of it…"
Both Anderson and Alv have witnessed Barcelona's meteoric rise as one of the top skateboarding destinations in the world. For Anderson, who's been coming out here for the last 10 years, he still finds the place amazing. "My favorite things to skate here are the manual pads on Parallel. I mean, I have manual pads right around the corner from my house, but when you're in Barcelona, it just feels special." For Alv, he sees Barcelona as a bit overexposed due its unwavering popularity in the skate world, but still states that "Barcelona is an amazing city on all levels."
With CONS SPACE 001 BCN, it not only "exposes people to a whole different side of Barcelona that creates an awesome memory," states Anderson; it also touches on Alv's notion of taking the idea of something that's been exhausted and creating, according to Alv, "Something that's totally new. Not what you'd expect in Barcelona." And this space provides something that this city and skate has needed. "Doing something here in Barcelona, especially at the docks, it's so good for skateboarding. People are so used to coming here and some locals who came out here have never seen this side of Barcelona, and it's using a rundown space and creating something new," says Anderson.
As for the development of future CONS SPACES, Anderson and Alv are both up to the challenge; not only taking the learnings from Barcelona and helping them grow, but are also looking forward to participating. As Alv says, "It's the first round and it will only get better from here."