The 101: The White T-Shirt
Unequivocally popular, yet one of the simplest garments in existence, the white T-shirt has a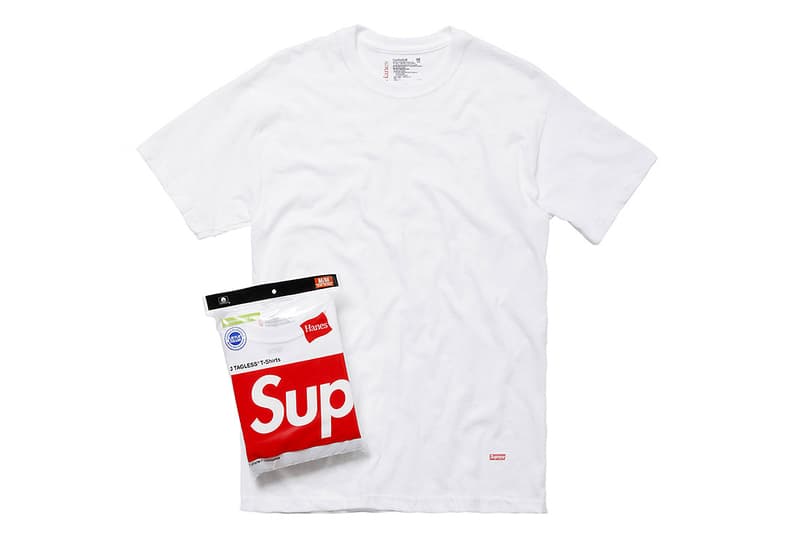 Unequivocally popular, yet one of the simplest garments in existence, the white T-shirt has a surprisingly storied past. Effortlessly managing to eclipse trends in fashion, the ubiquitous design has lent itself to decades of changing styles while preserving the same characteristics.
It is unclear where the white T-shirt was first produced in its first form, however there is much to suggest the origins of the garment's popularity lie in the American military, more specifically the Navy. The cut originated with a large neck opening and shorter sleeves, intended as a shirt to be worn underneath the service uniform and thereby hidden. As an integral part of customary military attire, a clean shirt often indicated that a soldier had completed his duties efficiently and without a mess. Departing from use by deck hands on naval vessels, records show Marines in the field also donning a white T-shirt in WWII. Servicemen returning from war brought the standard-issue white T-shirt with them and in doing so helped to integrate it into American fashion, along with other garments including the MA-1 bomber jacket and the ever-popular M65 field jacket.
Shirts of the day were constructed from a much lighter gauge of cotton – around 1.5 to 2 ounces – and cost around $0.24 cents as a garment that was identified for decades with the term "skivvy shirt." Quickly taken on by figures such as James Dean and Elvis Presley, the shirt endured as a staple garment during the mid-century. A white T-shirt with rolled sleeves became a symbol of culture at the time, often paired with denim to create a universal youth 'uniform' for the era. Labels including Fruit of the Loom and Hanes stepped in with their own consumer-friendly iteration of the shirt, which had generally adopted a smaller neck opening, longer sleeves and tighter fitting body; through this new fitted cut, the shirt became increasingly associated with the image of masculinity. A prime exemplification on this note would be Marlon Brandon as Stanley Kowalski in A Streetcar Named Desire (1951), a role that helped to affix a longstanding equivalency between the unassuming garment and rebellious male characters on the silver screen. Worn by a myriad of musicians, celebrities and performers of all types, its use illustrated a certain pervasive attribute that had never before been enjoyed by another garment.
A diversity of subsequent changes acted to alter the way the white T-shirt today is commonly perceived; notably the implementation of screen-printing and airbrushing prompted the shirt's use across different platforms including one of the greatest DIY scenes ever given rise to. Essentially graffiti on a T-shirt in its early days, many artists fueled the quickly evolving market when sporting a graphic T-shirt was considered a bold statement. Artists operating within the skate and surf scenes at the time such as Rob Roskopp and Jim Phillips, and later other creatives including Futura and Eric Haze all benefited from the blooming niche. Radical and captivating at the time, these occurrences not only birthed a new vehicle for advertising, but allowed many artists to simultaneously recognize possibilities for a new canvas; the result was a graphic craze that was translated across a multitude of subcultures. Modern psychedelic tie-dyeing also took root here, as a prelude to adaptations in fashion such as the V-neck, scoop neck, tank top and countless others. Foreseeably, an unconfined number of styles and trends have adapted the shirt, ranging from contemporary clothing and streetwear to high fashion and contemporary avant-garde.
From its starting point, the white T-shirt evolved into a clean and universal article of casual outerwear – a far cry from its likely birth in ranks of the military. Regarded today as a staple garment, the shirt's versatility has provided inspiration for changing trends over nearly a century.