Mark McNairy and Kazuki Kuraishi Discuss their Partnership and the Upcoming adidas Originals "McNasty" Collection
Within the respective works of Mark McNairy and Kazuki Kuraishi, both have shared a penchant for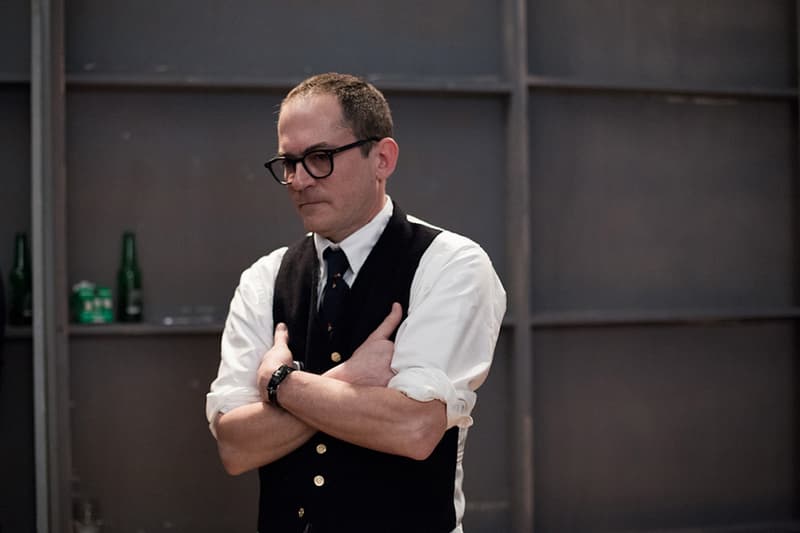 1 of 5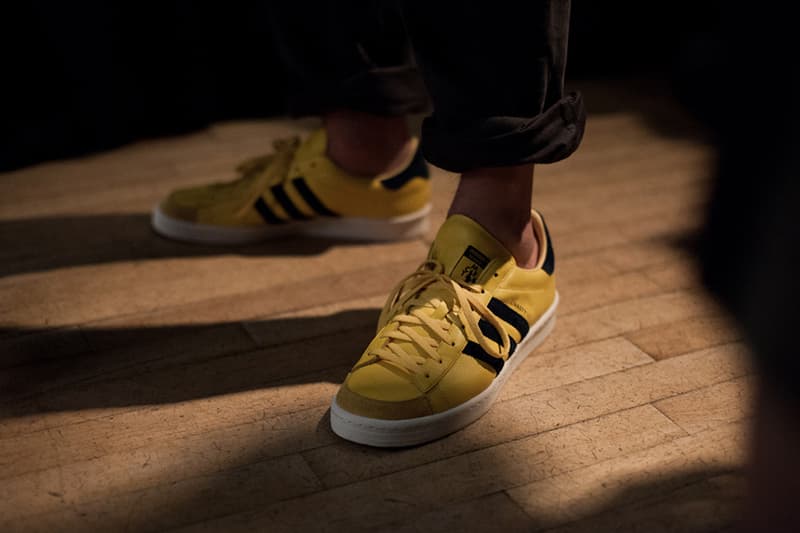 2 of 5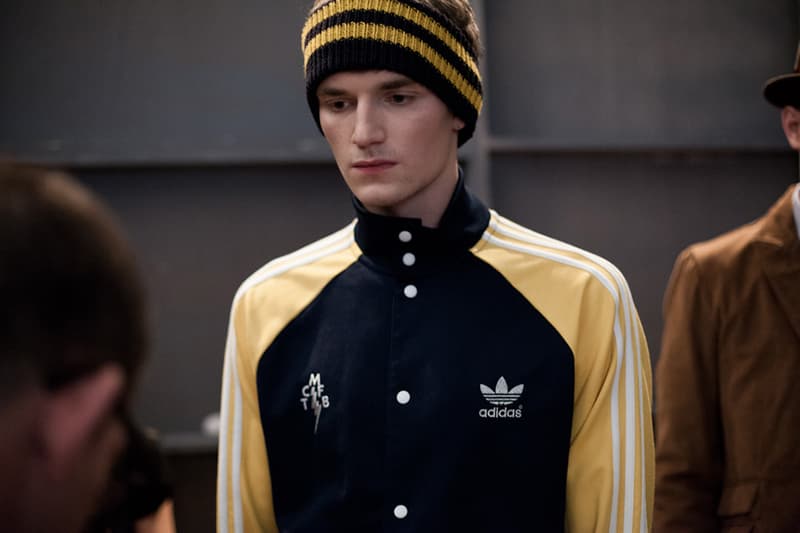 3 of 5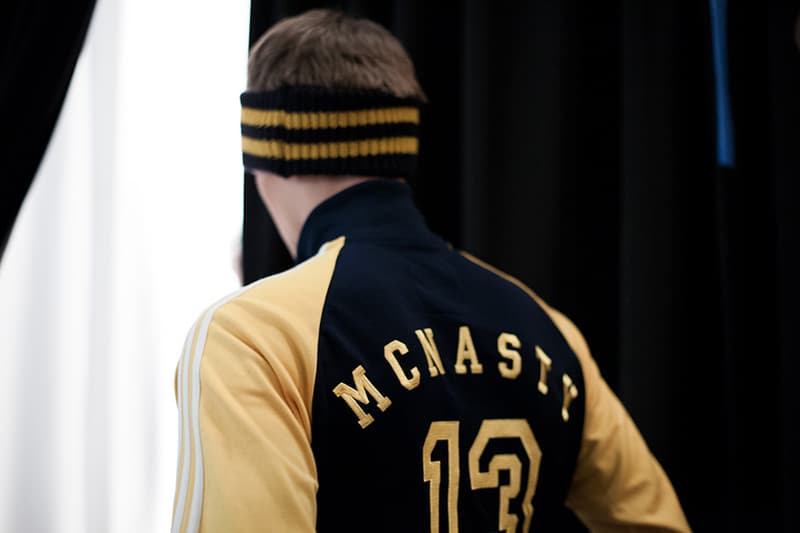 4 of 5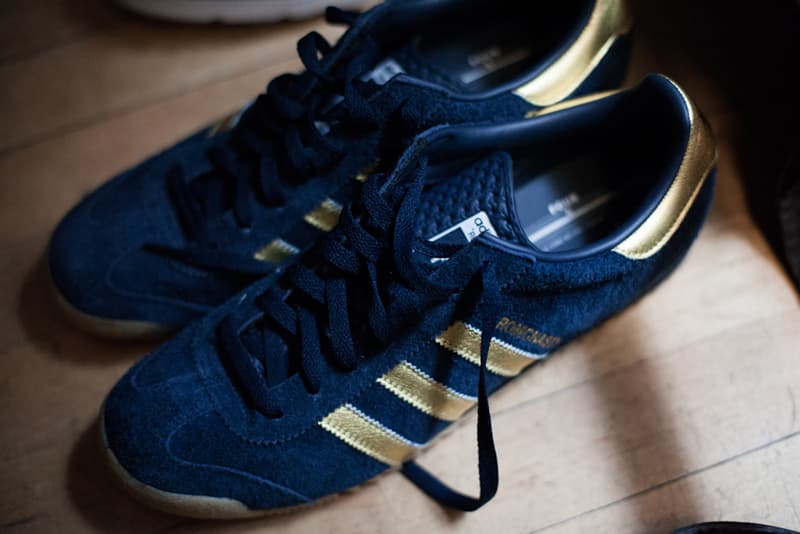 5 of 5
Within the respective works of Mark McNairy and Kazuki Kuraishi, both have shared a penchant for remixing traditional menswear. Kuraishi's well-documented approach to adding subtle albeit functional elements to the likes of CASH CA draws strong parallels with McNairy's own desire to disrupt the classical nature of menswear through his own, and at times controversial commentary — reminding us that menswear really shouldn't be taken all that seriously. The two have worked extensively over the last few months in various collaborative releases that has injected a renewed talking point among the menswear landscape. Later this year, adidas Originals enters the fold as a third party between these two fashion innovators, offering a further canvas for the two parties to work their combined sensibilities. We caught up with McNairy and Kuraishi recently as they offered a taste of what's to come in their upcoming collaborative venture set to hit retailers in fall of 2013.
---
How did you two originally meet?
Kazuki: I had been a fan of Mark's clothes and shoes, so I asked a friend from Woolrich Woolen Mills to introduce us.
McNairy: My friend Kuni who worked with me at Woolrich Woolen Mills introduced us.
Your relation has previously been seen on some Heather Grey Wall-based items, what was the premise behind those capsule pieces?
K: When interesting people meet it is a natural process to talk about creating something together.
M: We both needed help making things so Kazuki helped me make things in Japan, and I helped Kazuki make things in the U.S. Everything just grew from there.
What sort of design philosophy do you both share?
K: I think we both share a love and knowledge of history of clothes, and both respect for traditional garments.
M: The funny thing is that we're actually polar opposites. That's why we work well together, we balance each other out.
With the incorporation of adidas, what does this bring to the table?
K: I think I might be able to help express Mark's fun ideas and love for shoes.
M: Fuckin' awesomeness.
How did you approach the design aspects of this project? How did you balance the opinions of three different entities?
K: I prioritized Mark's ideas and went with it. I didn't really think about a balance of different entities. But the result was great. We created good products that had a good balance of all our input and opinions.
M: For me, it's the exact same approach but this time it was reworking my favorite classic adidas models.
Technical materials are a heavy component of much of the apparel. What is your philosophy on 'fashion meets functionality'?
K: I believe apparel garments should give comfort and good feeling for people to wear. So I create my collection with the philosophy – the technical materials are the core tools to make it happen.
M: Fashion is function.
What are some of the different themes between MCFTB and LXXXIV LABS retrograde resistance?
K: As I said, Mark's part is just respecting his creativity and I'm very satisfied with the outcome. And for his part I used his brand logo "MCFTB." For LXXXIV LABS retrograde resistance, I approached with my philosophy – garments should be comfortable. And the brand name "XXXIV LABS" came from my own brand called "A.FOUR," which actually I couldn't use for this project.
For both you and Mark, you've entered an interesting relationship in footwear design. How does it differ between designing classic footwear (as known by Mark McNairy New Amsterdam) vs. footwear that is more rooted in sportswear?
K: I wanted to think about how to make Mark's classic brogues suitable for daily use. We want to bring dress shoes closer to sports shoes (in terms of style, not just comfort).
"I believe apparel garments should give comfort and good feeling for people to wear. So I create my collection with the philosophy – the technical materials are the core tools to make it happen."
Kazuki Kuraishi on 'fashion meets functionality'
"The funny thing is that we're actually polar opposites. That's why we work well together, we balance each other out."
Mark McNairy on design philosophy the duo share