Sneaker News Sits Down with Nike Kobe 9 Elite Designer Eric Avar
During the launch of the Nike Kobe 9 Elite, Sneaker News caught up with the shoe's designer, Eric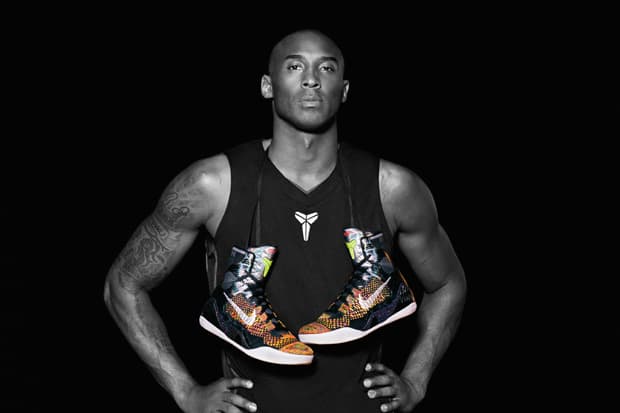 During the launch of the Nike Kobe 9 Elite, Sneaker News caught up with the shoe's designer, Eric Avar, to get a brief introduction to the shoe. During the interview, the designer touched on a number of issues relating to the shoe including the unique cut, the choice of materials, and the development of the shoe. You can check out choice excerpts from the interview below. To catch the whole interview, head over to Sneaker News.
Describe the process of working with Kobe, and why it's so tough.
I wouldn't describe it as tough – I would say it's intense. Obviously Kobe is incredibly intense – very competitive, very detail-oriented. The way he plays the game is the way he wants to be involved in the design and innovation process. What he expects of himself, he expects from us, so it's definitely intense. I'm a competitive person myself, so we just feed off of that – he pushes us.

Can you describe how Flyknit was engineered specifically for this shoe and sport?
Primarily, the type of fibers we used were different. We used some non-stretch fibers on the forefoot and the lateral, and more traditional fibers at the mid foot, and made use of more dynamic fibers up to the ankle collar for that dynamic fit. So it really was a combination of the type of fibers and type of stitches – tight stitches at the forefoot, moderate stitches at the mid foot, and simple dynamic stitches at the collar.