Mad Lords 2013 Accessories Collection
A trustworthy platform for meticulous jewelry and accessories, Mad Lords unveils its 2013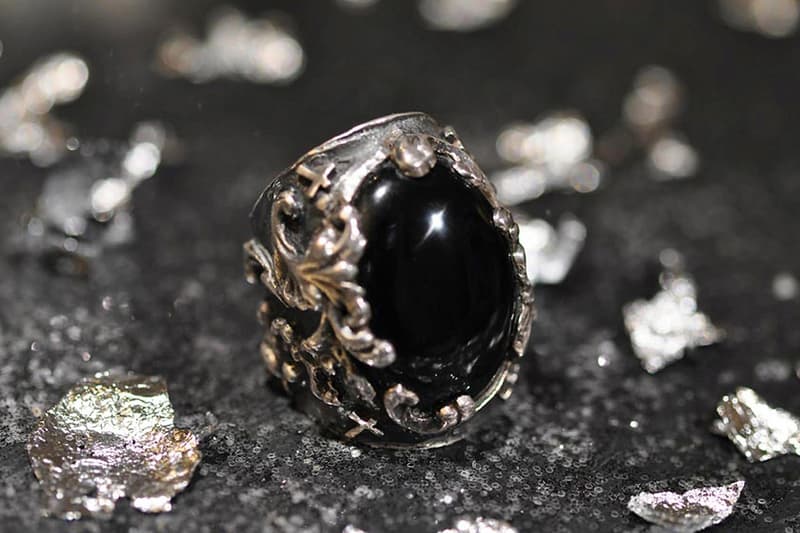 1 of 7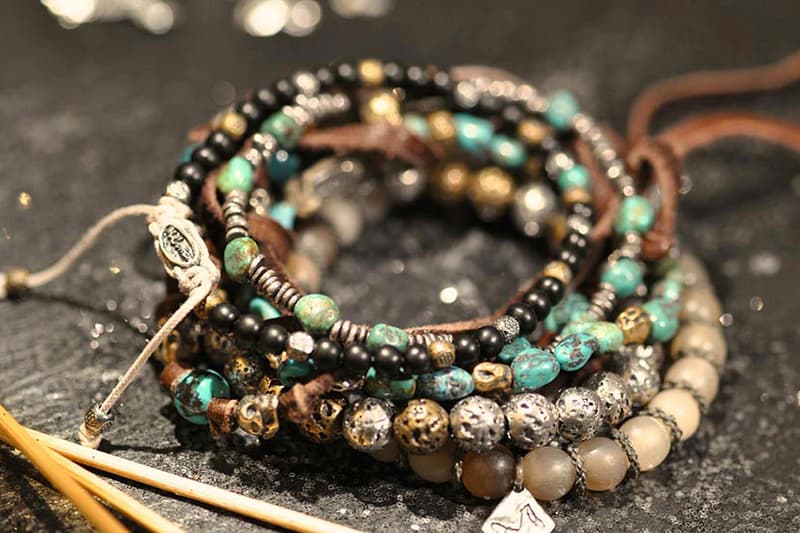 2 of 7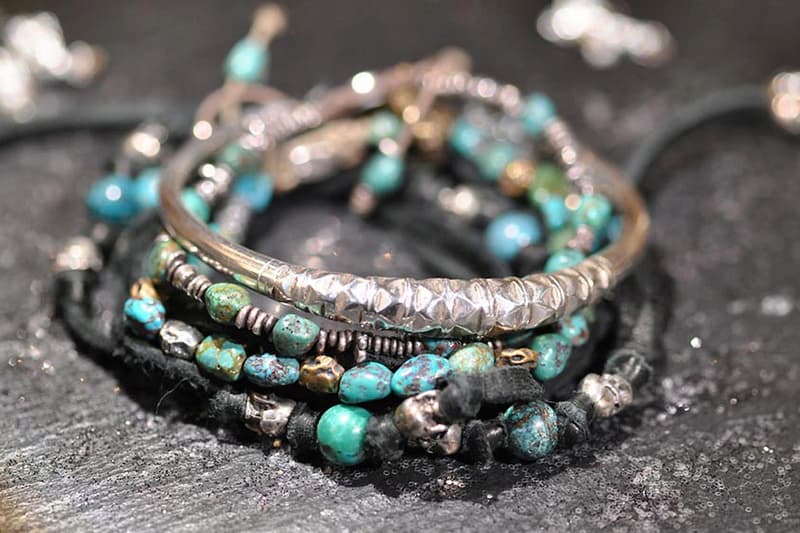 3 of 7
4 of 7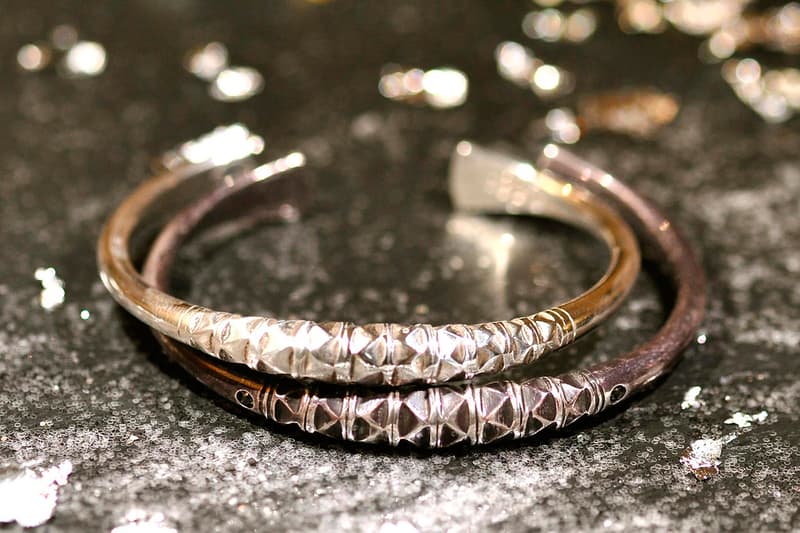 5 of 7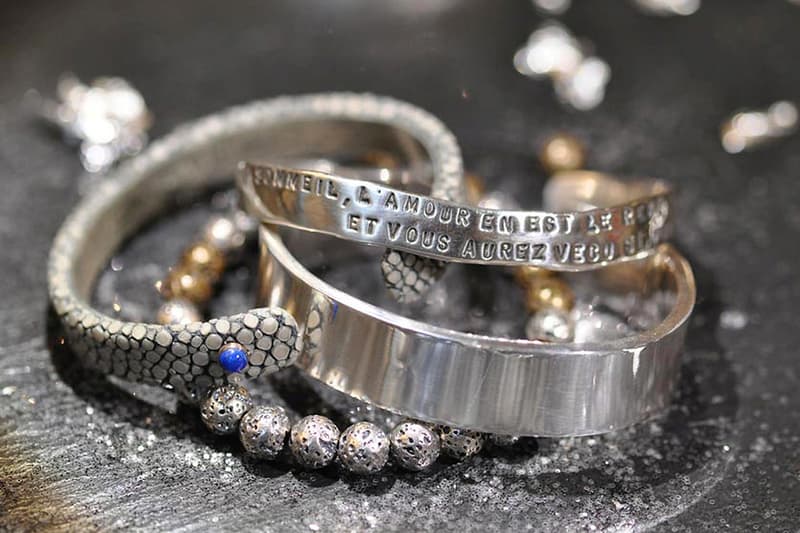 6 of 7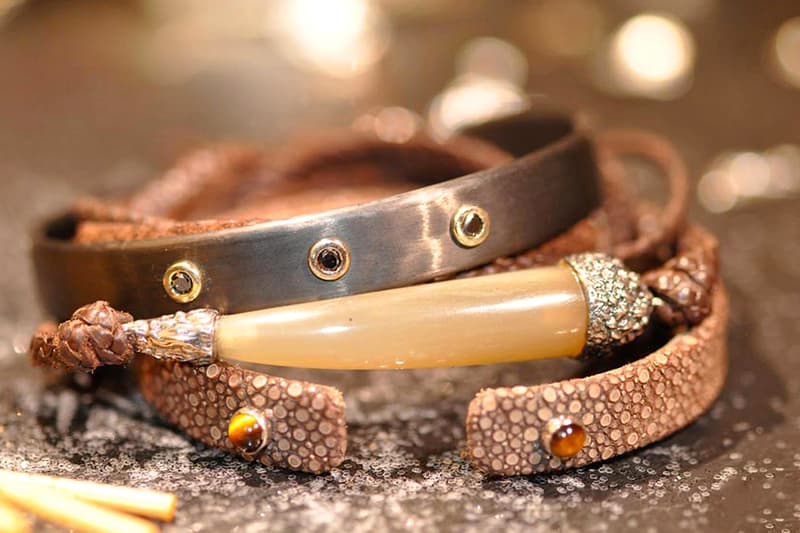 7 of 7
A trustworthy platform for meticulous jewelry and accessories, Mad Lords unveils its 2013 collection with three categories — rebellious, dandy and luxurious – at its center. Standing behind an international cohort of prestigious designers, in addition to its own in-house "Tuaregs by Mad Lords" line, the imprint presents an electric range catering for different personalities. Hand crafted and stamped with patterns of leaves, the Tuareg bracelets are carved into valuable silver pieces with a choices between an oxidation patina or a bold, shiny metallic. Other noteworthy pieces include an impressive collection of silver and gold rings and bracelets, some of which inlaid with turquoise stones or black diamond. Elsewhere, the Web Stone Ring and Wire Bangle add acute riffs to one's look, where smoky stone colors and barbed wire-inspired motifs reincorporate the medieval era in modern day. Merging ancient tribal art with innovation, Mad Lords does little to compromise a rich narrative for its forward-thinking designs. Head over to Mad Lords' online store for the full 2013 collection, and to learn more about customizing your own accessories.
---
Introduction, story and creative direction of the brand…
Can you introduce yourself?
I'm the of CEO of Mad Lords which is a universe dedicated to exclusive fashion accessories for clients in the know.
I was born into a family of artists. My father is an art photographer and my grandfather was a painter, a very close friend of renowned French painter Cezanne. Most of my family today is involved in jazz or classical music. Because of that, Mad Lords has always been in my blood: this dream took 40 years to come true! My wife Caroline, who's also my partner, has large experience in the realm of fashion, as she worked as a press attaché with the most influential luxury groups (LVMH and Ralph Lauren). Thanks to her active role and participation, the site of Mad Lords has gained wide popularity and enhancement. She brought some feminine sensitivity into this pioneering project devoted to men.
What was the reason behind starting the brand?
Today, fashion accessories are the best way to stand out. With Mad Lords, we simply refuse to observe the traditional rules of the fashion industry. Demanding showcase of rising talents, the platform's aim is to fulfill the aesthetes by providing an alternative to the more and more uniform and globalized universe of luxury. Thus, Mad Lords is an ever-renewing project, spreading an increasingly challenging vision of fashion with the help of new partners.
What's the story and the creative direction of the brand?
First of all, the name "Mad Lords" refers to Lord Byron, an English poet who inspired the dandyism movement in the XVIIIe century. Lord Byron built an aesthetic revolution, which we admire. Presently, people like Johnny Depp and Lenny Kravitz correspond pretty well to our aesthetic universe. For our first anniversary we have decided to launch our own line: Tuaregs by Mad Lords.
Masters of the desert, the nomadic men wearing long indigo linen scarves are an inspiration to modern men looking for authenticity and freedom from imposed standards. Being unique in its surrounding societies, they wear on their wrists the engraved insignias of their tribes. It is all natural that Mad Lords has examined their ancient bracelets and fashioned them in a precious way of pure masculine energy. Next to Mad Lord's other collections, the Tuareg line is very special as it is our very own luxury ethnic jewelry line in pure sterling silver. The inspiration is freedom and the result: wild elegance.
The nobility of Tuaregs inspired Mad Lords a collection of precious bracelets. Hammered or stamped with patterns so rare such as leaves, our tuareg bracelets are carved into the most valuable silver with a choice between an oxidation patina or the brightness of a pure and shiny material. Because we had to bring the expertise of an ancient tribal art to what jewelers find most precious, we offer these bracelets delicately accented with diamonds at the ends. In a bid to match all possible shades, you can choose these diamonds in white or black. You can add two to four pure gems to your silver tuareg totem. Your tuareg bracelet will be a passport for a long journey, from one oasis to the other.
Aesthetic of the brand & where he wants to take the brand…
How would you describe the brand's aesthetic?
Mad Lords aims at discovering rising talents looking for experienced and radically innovative creators: those can really bring novelty when designing accessories devoted to men. To fulfill Mad Lords' criteria, theses unique accessories should always be made from noble materials and in very small quantities. In that respect, Mad Lords functions like a gallery, highlighting its partners and gathering them in a very private club for an elitist showcase. Up to now, we carefully selected more than 30 creators to work with. The ones we decided to work with are simply the ones whose products we feel for. We prioritize the aesthetic aspect of the product over its price point.
Where do you want to take the brand?
We want to be established and recognized as a trendsetter in the hip and chic accessories markets. Our client base will be highly international and we will have a few selling points in select cities such as London, San Francisco, and of course Paris.
"Mad Lords aims at discovering rising talents looking for experienced and radically innovative creators: those can really bring novelty when designing accessories devoted to men."
Serge Muller speaks about Mad Lords' aesthetic