Frank Ocean Cancels Tour Dates
To the dismay of many of his fans, Frank Ocean has had to cancel a number of tour dates, according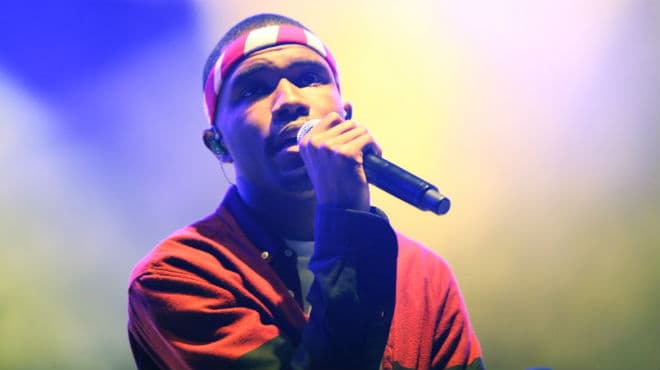 To the dismay of many of his fans, Frank Ocean has had to cancel a number of tour dates, according to a message the singer posted to the Facebook page for this weekend's Way Out West festival in Sweden, where Ocean was scheduled to perform. Read the statement below.
"Let me start by saying I feel like an asshole right now but a tough decision had to be made in regard to my schedule over the next months and the casualties of that decision include my appearances at upcoming festivals in Europe and my opening slot of the European leg of the Coldplay world tour. Sorry as fuck, I'll be back if you'll have me."
This announcement arrived one day after Ocean was forced to end his performance at Norway's Oya Festival early after losing his voice. Check out the affected tour dates below.
Frank Ocean 2012 Tour Dates:
08/12 – Helsinki, FI @ Flow Festival
08/16- – Kiewit, BE @ Pukkelpop
08/18 – Staffordshire, UK @ V Festival
08/19 – Essex, UK @ V Festival
08/24 – Paris, FR @ Rock en Seine
08/28 – Copenhagen, DK @ Parken Stadium !%
08/30 – Stockholm, SE @ Olympic Stadium !%
09/02 – Paris, FR @ Stade de France !%
09/04 – Cologne, DE @ Rheinenergie Stadium !%
09/06 – The Hague, NL @ Malieveld !%
09/07-08 – Isle of Wight, UK @ Bestival
09/12 – Munich, DE @ Red Bull Stadium !%
09/16 – Prage, CZ @ Slavia Eden Stadium !%
09/19 – Warsaw, PL @ National Stadium !%
09/22 – Hannover, DE @ AWD Arena !%