Retrospect: Evisu Hand-Painted Denim
A lot has changed for Evisu over the years. Once a defining brand of the Japanese denim movement,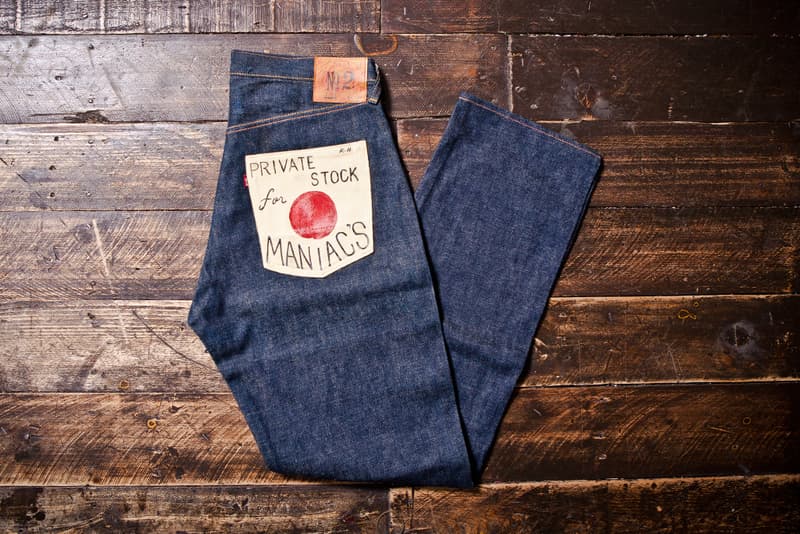 1 of 9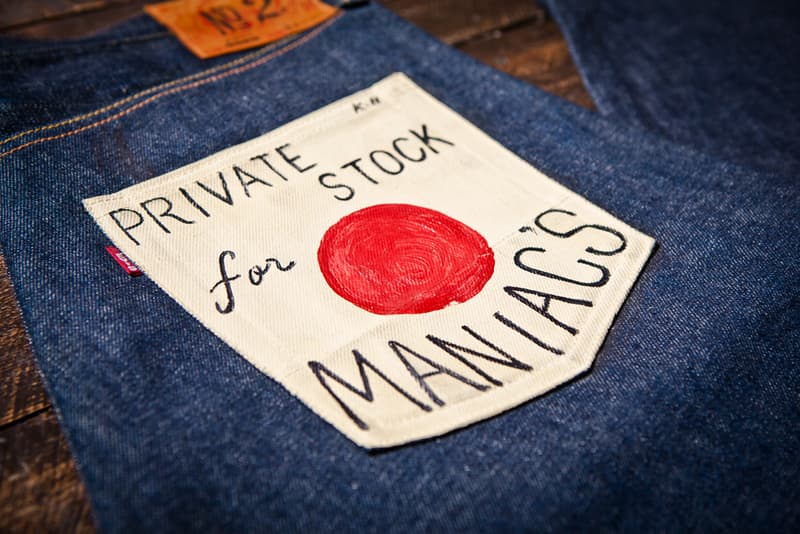 2 of 9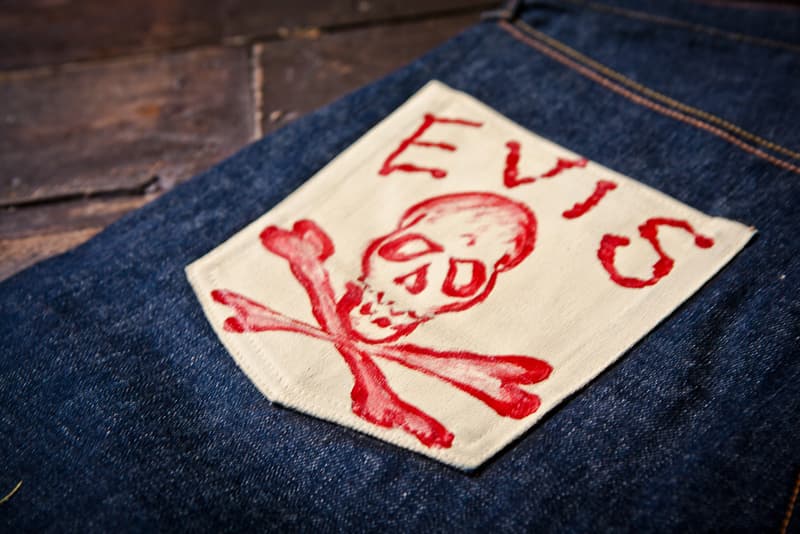 3 of 9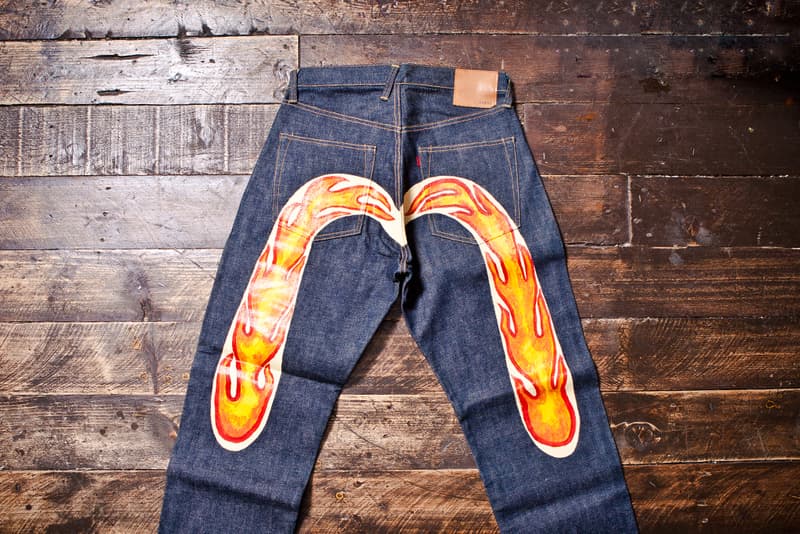 4 of 9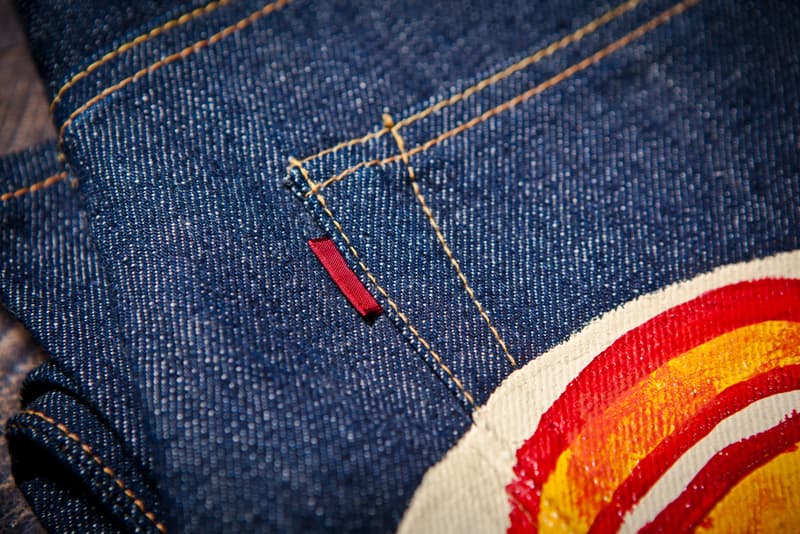 5 of 9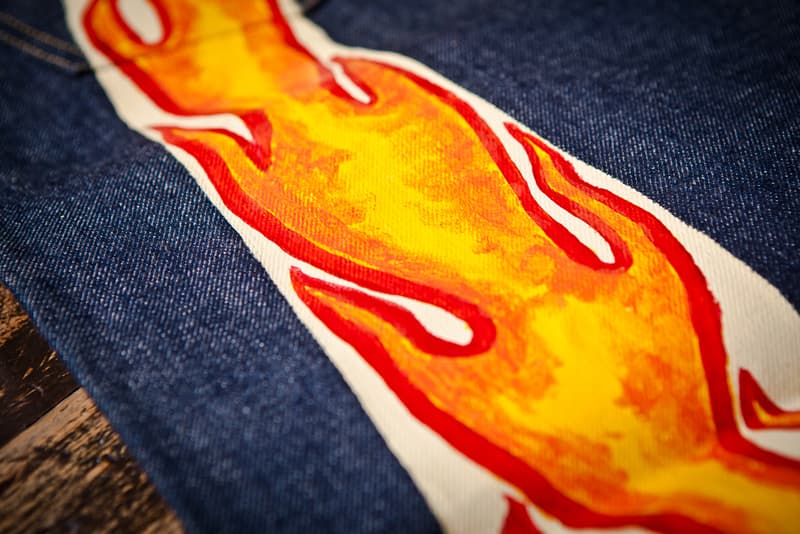 6 of 9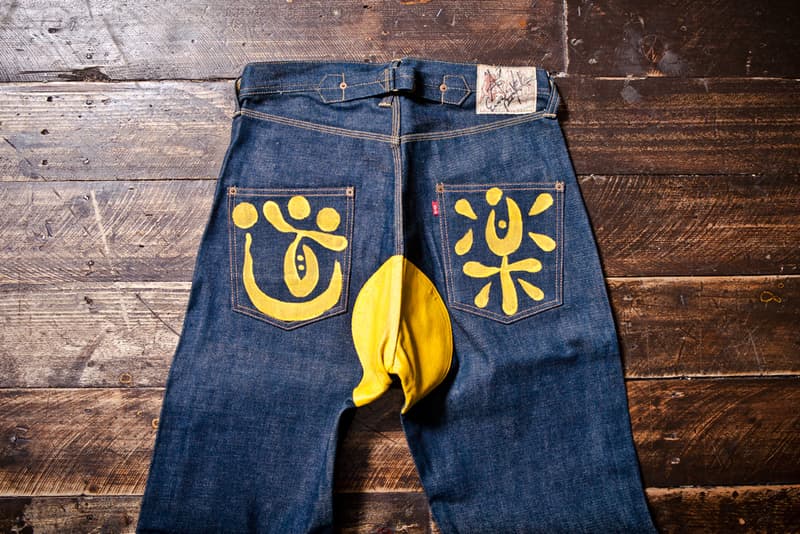 7 of 9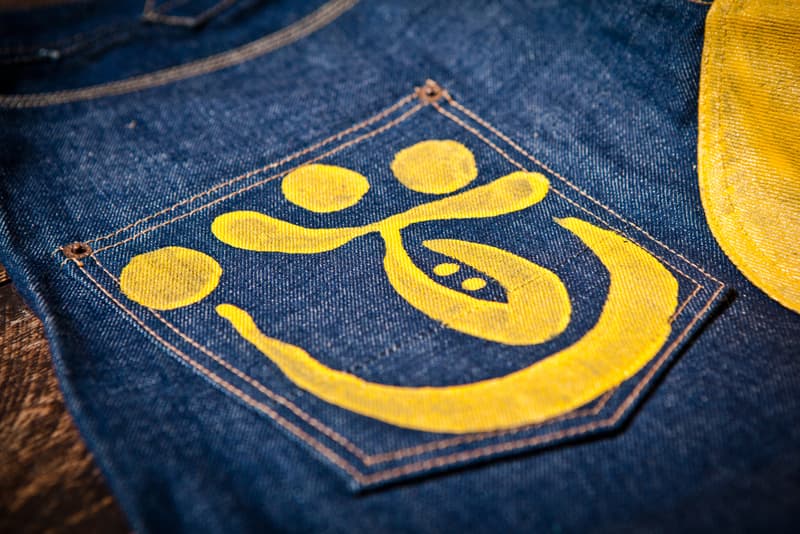 8 of 9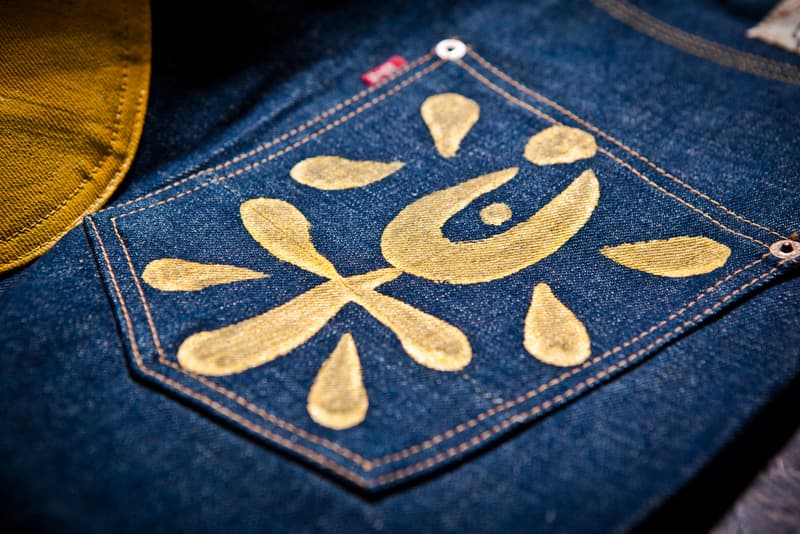 9 of 9
A lot has changed for Evisu over the years. Once a defining brand of the Japanese denim movement, there has been a noticeable change over the years as it has become virtually a household name. Hong Kong denim collector and Take 5 owner Benny Seki opened up his personal Evisu vaults to share with us some throwbacks to a simpler time for Evisu when their signature hand-painted back pockets were done by none other than founder Hidehiko Yamane. Featuring on Evisu No.2 denim, a secret paint mixture would be the ingredients towards painting his favorites motifs such as skull and bones and the Japanese flag. Created mostly as display pieces, the paintings are far from perfect but a nod to Japanese's unique wabi-sabi way of thinking. While in the past, there have been select Evisu releases involving painted fire down the backside, Yamane's own hand styles lends a softer and more individualized approach, embracing imperfection and detail. At the same time, this particular pair features a blank leather patch and reverse pocket tab which coincided with Evisu's trademark battle with Levi's several years back. Other models from Seki's collection include a saru (monkey) version which features a bold painted bottom area in yellow.
Photography: HYPEBEAST
Throughout the pages of history, passing trends and fleeting fashions come and go. Looking back to eras past, there are a select few mainstay names, brands, techniques, automobiles or other collectible items that have withstood the test of time, effectively retaining their grandeur and value despite changing times. "Vintage" is a term that if often thrown around rather flippantly, being applied to just about anything in hopes of adding a weight of value to it. Our feature "Restrospect" aims to sift through the plethora of simply dated items to showcase those that truly merit the title of "vintage." Digging deeper into the historical background, component specifics, and overall relevance, Retrospect works with experts, enthusiasts and specialists to procure an understanding of each object of its focus.