Patta for Converse First String Pro Leather
Patta, situated in the heart of Amsterdam, has quickly made a name for itself as one of the premier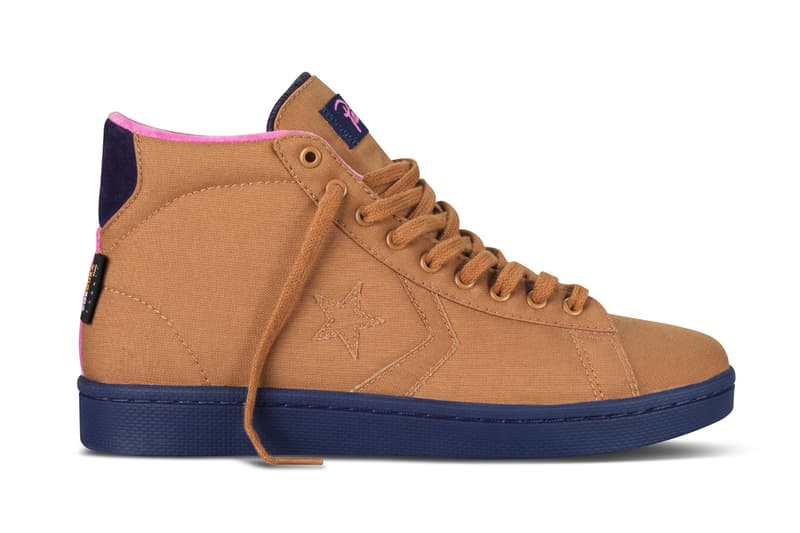 1 of 2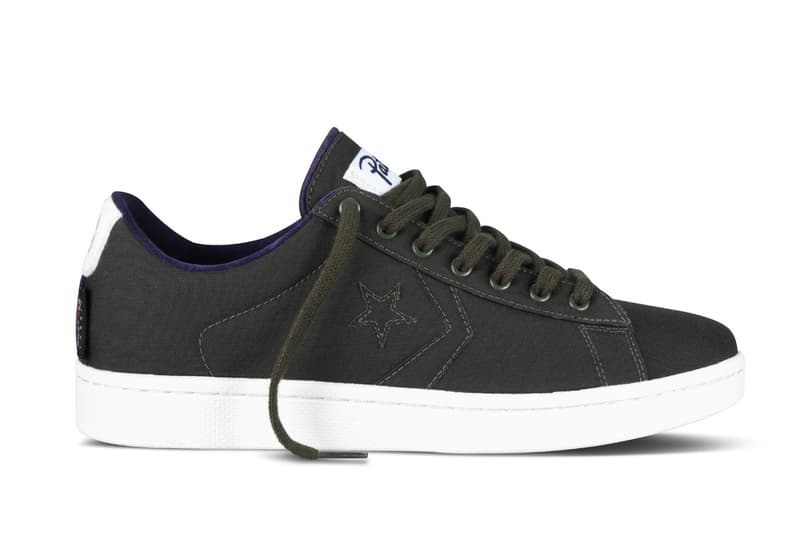 2 of 2
Patta, situated in the heart of Amsterdam, has quickly made a name for itself as one of the premier destinations in Europe for streetwear and sneakers since its founding in 2004. Converse First String tapped the retailer to put its mark on the brand's iconic Converse Pro Leather model. Finding inspiration in gardening and plant cultivation, the minds at Patta added a tan Cordura upper for the high-top model and a green Cordura upper for the low-top model, both built to be worn in any condition. To brighten things up a bit, the retailer added its signature bright coloring. The high-top features a purple sole with purple and pink branding at the heel and tongue and a pink velour lining. Meanwhile the low-top model boasts a purple velour lining with white and purple branding on the tongue. Recently we had a chance to talk to Patta's Media Director Lee about the forthcoming collaboration which is set to drop sometime in the near future.
Can you introduce yourself and role at Patta?
My name is Lee and I am the Media Director for Patta. I also work on Patta footwear collaborations.
What is it about the Pro Leather that you respect?
First and foremost I respect its rich sports heritage. Furthermore, I like how the Pro Leather went from being worn by athletes to individuals outside the basketball court. I think it takes a great sports shoe to transcend the limits of the field and be considered timeless.
How does this differ from any previous footwear projects you've done?
With each of the collaborations we work on, we try to keep it unique in the sense that they should not look or feel like anything else we have done before. Since collaborations are so commonplace nowadays, many ideas have already been applied. However, that is also what keeps it very fun and challenging for us.
What was your theme/inspiration for the design?
Our main inspiration for these was gardening. We take pride in balancing classics with a left-field twist, yet without going over people's heads. We felt that the concept of gardening (growing, cultivating, weather conditions) also reflects The Netherlands in an outdoor manner. With that in mind, we sought out solid earth tone colors and paired them with durable materials such as Cordura to create a wearable interpretation of the Pro Leather under most conditions.
Were there any considerations between the designs for the high and low?
Both had to look good individually, but also complement one another as a pack. I think we managed to achieve that and are very content with the results!