Kendrick Lamar - good kid, m.A.A.d. city (Review)
As a genre, hip-hop has often been confronted with stereotypes of materialistic tendencies and lack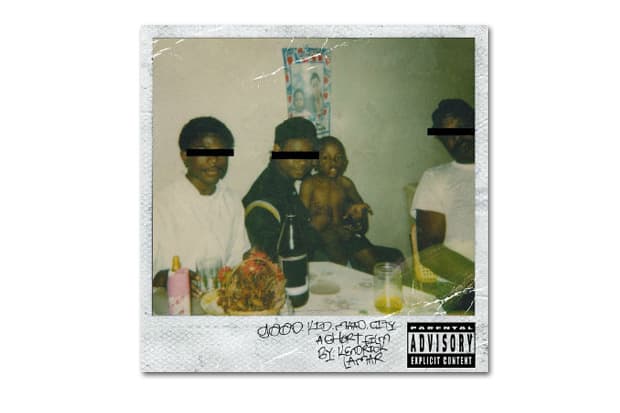 As a genre, hip-hop has often been confronted with stereotypes of materialistic tendencies and lack of substance. Whether you agree or disagree with this notion, you cannot deny that Kendrick Lamar has provided the rap game with a breath of fresh air through his complex, thought-provoking lyricism in the past couple of years. Now, the Compton native serves good kid, m.A.A.d. city (Top Dawg Entertainment/ Aftermath/Interscope). And hands down, there haven't been too many rap-infused long-players that have been awaited with such a high level of anticipation like Lamar's major-label debut studio album. A first listen through the LP suggests that the rave pre-release praises are justified, but a more thorough, repeated listen indicates that its lyrically "hiiipowered" content even exceeds the high expectation. K. Dot manages to revive a style of hip-hop music that seems to have been neglected in the past years – the art of storytelling. As music has shown us throughout the past three decades, Compton, California has birthed many narratives. Kendrick Lamar employs this style by designing the tale as a code of freedom and choice, centering around his creative impulse that enabled him to escape the often fatal dynamics of his native surroundings. Last year's indie project Section.80 was a conceptual record that delved into social dilemma through two fictional characters. Lamar applies the same technique with good kid, m.A.A.d. city, but this time around, both characters are replaced by himself and his hometown. The resulting symbiosis is the perfect nourishing ground for dissecting the process of the narrator's coming of age. Lamar layers his story with diverse flow, thus providing insight at the harsh realities during his adolescence in Compton of the '90s. Although an overall plot structure is hard to detect – the events in this "Short Film by Kendrick Lamar" are not depicted in a chronological order and the communication with friends and family are framed with skits – good kid, m.A.A.d. city yet provides a clean, thorough account of who Kendrick Lamar and his hometown are.
The album opens with a prayer for eternal salvation recited by Kendrick Lamar's longtime friends, while tuning into the LP's Tha Bizness-produced first cut, "Sherane a.k.a. Master Splinter's Daughter" – a hormone-driven tale of his 17-year-old self and a young woman named Sherane which gives the listener a first taste of the intense nature of the city of Compton. As the song's title indicates, Sherane has family ties with a rivaling gang, thus representing potential danger for the teenager. In this song, lust and menace are aligned right next to one another.
While the album's next songs "Bitch, Don't Kill My Vibe" and "Backseat Freestyle" lead the listener to the lifestyles and habits of present-day Kendrick Lamar as well as his convincing lyrical abilities, track number four, "The Art of Peer Pressure," takes us back to his formative years. Accompanied by Tabu's dark production, the song highlights the difference between Kendrick and his peers while plotting a robbery: "I never was a gang banger, I mean I never was stranger to the funk neither/ I really doubt it/ Rush a ni**a quick and then we'd laugh about it/ That's ironic cause I've never been violent/ Until I'm with the homies." "The Art of Peer Pressure" seamlessly connects with "Money Trees," where 25-year-old Lamar and fellow Black Hippy-representative Jay Rock eloquently rap in detail about a young man's mentality to commit home invasions with the hope of becoming a rap star.
The story between Kendrick and Sherane is resumed on the Drake-assisted "Poetic Justice" which appropriately samples Janet Jackson's "Any Time, Any Place." It is arguably the album's emotionally most uplifting moment before Kendrick sets off the tone with the LP's two-part climax "good kid" / "m.A.A.d. city." While the former recounts the internal conflict within a "good kid" caught in the surroundings of the gangland Compton, the latter is a frantic collaboration with MC Eiht, "m.A.A.d. City." Despite jubilantly bridging the gap between old-school and new-school LA rap, the song retains Kendrick's pensive, almost desperate mood. The vices continue to haunt the protagonist on good kid, m.A.A.d. city's first official single "Swimming Pools (Drank)," which is a rather cautious, not preachy recount of his fight between the good and bad sides of his conscience.
The final quarter of the album is the rewarding conclusion of Kendrick's troublesome upbringing in one of the USA's most notorious neighborhoods. While "Sing About Me, I'm Dying of Thirst" is an extensive meditation on the elusiveness of redemption, "Real" represents a reflection on the love of self and the dissociation of vices wrapped up by a voicemail from his parents who hold a brief speech on the true meaning behind realness. Kendrick accepts this advice and concludes his record with the celebrative Just Blaze-produced banger "Compton" that finds him joining forces with his mentor Dr. Dre. K-Dot wraps up his opus with a blow by bringing all his personas on-stage for one final bow. "Compton" is a pure ode to their beloved hometown but, moreover, Kendrick's coronation as the new "King of West Coast rap."
It is no coincidence that the artist has subtitled the record "A Short Film by Kendrick Lamar." Backed up with an infectious beat selection and tenacious wordplay, good kid, m.A.A.d city is a cinematic coming of age narrative that invites the listener to follow Kendrick through the city that raised him – a city with real problems, real dynamics, real laws, and real inhabitants with real choices.