Richard Martin of Fred Perry Talks About the Iconic British Brand's 60th Anniversary
Since its inception 60 years ago, Fred Perry has become synonymous with sports, music, and an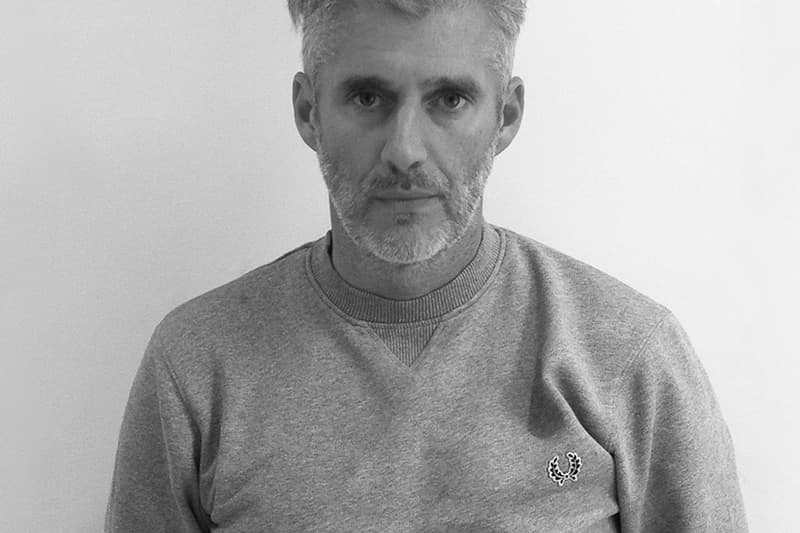 Since its inception 60 years ago, Fred Perry has become synonymous with sports, music, and an innate Britishness that has transcended both time and nationality. In celebration of the brand's 60th anniversary earlier this year, the label launched a global initiative that commenced with the release of a special range of products and will culminate in the 60th Year Customization Shirt Project, along with the screenings of its Don Letts-directed six-part Subculture series worldwide. We recently sat down with Richard Martin — Fred Perry's Global Director of Marketing — for an in-depth look at the 60th Anniversary project, the brand's evolution, as well as his definition of the perfect polo shirt.
Can you briefly tell us about Fred Perry's 60th Anniversary and the special events or products that have been launched?
The activities started in April of this year when we released the 60th Anniversary products in about 27 countries worldwide. In August, we then released a second drop of products — our Laurel Wreath products — that were a little more premium and ran through our Laurel Wreath shops and stores like Liberty. The real marketing and brand focus has been the release of the six subculture short films on fredperry.com produced and directed by Don Letts. Each one of those six films focuses on the last six decades of the brand. We released those in the UK in September via the website and we'll be doing launch events and screenings of those films globally from October right through until December in 23 different countries. That's the main focus of the activity. The final bit of the activity will be the 60th Year Customization Shirt Project. What we've done is essentially created a replica of the original, the very first Fred Perry polo shirt which was all white with a green laurel — no tipping on the collar or the cuffs — and we've gone into some major detail on that shirt.
Could you speak more about the polo shirt program?
The quality and weight of the fabric reflects that 1952 quality, so it's quite an interesting product in its own right. What we've done is essentially ask our global network of creative fans to then take one of these shirts and customize it into something quite interesting. We've got people like Raf Simons, UNDERCOVER, COMME des GARCONS, Damon Albarn, Blur, etc., so it was really just getting into contact with brands and individuals who in their own right are icons and asking them to celebrate with us. The response has been fantastic; we asked 60 people and we're just getting the shirts back as we speak, really. We'll photograph them and put them online within a gallery on the website so everybody can see the shirts globally, and then we've partnered up with Dover Street Market and we're creating an installation which will go live during November in the London, Tokyo and Hong Kong DSM stores.
What has carried the brand for so long and how has Fred Perry maintained its relevance during those six decades?
That's the real difficulty in any heritage brand, I think, or any brand with a history — never forgetting your history but at the same time trying to create a brand that has a contemporary relevance as well. I think that balance of reminding people constantly of where the brand has come from but also positioning the brand as something that is absolutely modern, contemporary and relevant is something that Fred Perry has done successfully. From a product perspective, I think people trust what they will find in a Fred Perry store or stockist. Also, I think if you're looking at the one thing that acts as a portal to those 60 years, it's definitely the polo shirt. That's where the brand came from and then there's also the Laurel Wreath that sits on the chest of that polo shirt. That Laurel Wreath logo appears on every garment that we produce, whether it's a scarf, shoe, or an overcoat, etc., it's always on there, so I think it's staying true to relevant product. Luckily, the Fred Perry wardrobe is classic menswear, and that really never goes out of fashion or out of style. From my perspective, from a marketing and brand perspective, it's constantly reminding people of the history and integrity of the brand. We do that in a number of different ways. One is music events — the subculture music platform on the website — to collaborations with people like Amy Winehouse, people like Paul Weller, but at the same time making sure we are the deliverer of information about new and exciting talent. That balance of history and heritage and contemporary relevance is something the brand has managed to achieve over the last 10 or 15 years and it's been a recent renaissance.
You mentioned the Laurel Wreath being present of all Fred Perry garments. What is the significance of this logo and how has it maintained its relevance?
I think consciously and subconsciously when people are buying into the brand or the Fred Perry garment they are buying into our 60 years of heritage. Because the wreath has been present on everything since the original 1952 shirt, it really is our 60 years of history, representing the counterculture from the '50s from the emergence of the mod movement, right through to now, with urban music — British urban music — and it has found its own voice and own "Britishness." Once you understand the value of the Laurel Wreath, it would be madness to alter or remove it. That is the reason why people buy the product. That is the reason why people buy into Fred Perry; they are buying into that history.
What is the brand's positioning now in British fashion and on a larger scale internationally?
The challenge with the brand 15 years ago was that it was a one-product brand. It was perceived as being either a mod brand or a retro sportswear brand. I think the label now is moving away from that to really reinvent itself as a British urban lifestyle brand. It is a contemporary fashion brand but it does have that music and sportswear heritage. Those references are always there and they manifest themselves in product design, communication, social media strategies, everything goes back to those two brand anchors. People know Fred Perry is a British brand but we don't need to put Union Jacks on everything. That Britishness is ingrained in the brand. That edge, that attitude, is very important, feeding off those musical and athletic references over the past 60 years. It also has a level of integrity that a lot of brands are looking for or don't have because it has stayed true. It hasn't moved away from its core; it's a very democratic brand. It's affordable, it's premium in its aspirations, but at the same time it's very democratic and it will never be a luxury brand. It wouldn't work for us, it's not where we come from. It's important that we can access every segment and area of society, so I guess that's where we are really.
As Global Brand Director, how do you ensure that the vision of the brand and how it's perceived remains strong internationally?
I think it's about getting the right people in the countries that understand the brand. That takes time to imbue and takes time to execute, but most of the people we've been working with we've worked with for a long time. It's something we work very hard at, we control everything from the UK so that the marketing and global blueprint is set from the London office and we spend a lot of time with our distributors making sure that they're executing the brand properties that we're developing for them. We try to make execution as simple as possible. But as I've said, in most areas we've been dealing with our partners for a long time, so they just have an innate understanding of the brand, so the process of global brand marketing is a lot easier than it was before.
How would Fred Perry define the perfect polo shirt?
What's interesting about the Perry polo shirt is the fact that in its day, it was a hardy, technical garment because the pique was designed to move moisture away from the body and to get sweat out. One of the reasons the Mods used it back in the late '50s or early '60s was the fact that you could wear the shirt because of its slim fit and because of its technical properties, you could wear it all night and the next day and still look sharp. For me, the polo shirt is something that needs to be slim fit, depending on what you're wearing it needs to be able to be worn tucked in or out, definitely having the collars down — never up or popped — and having the top button done up. That's how I wear the polo shirt — it fits well, it's snug, and it's almost crossing into formal because you can wear it with a suit or jacket, or with a Harrington jacket or denim jacket. The ideal polo shirt is completely transferable as a garment. From a color perspective, I think it depends on what you're wearing it with. With denim you could go with something a bit brighter, if you're looking at pairing it with suiting or a blazer, there's something to be said for an absolutely crisp, white polo shirt. That would be my ideal. But the key things are fit, keeping it looking sharp and making sure that top button is always done up and the collars are definitely down.
How would you describe British menswear today? Is it still quite traditional or has it been evolving a lot lately?
I think there's been a huge trend towards provenance and towards heritage generally. Some of that heritage is definitely made up and some of it was really there. I think over the last few seasons, I think the true heritage brands are still there and are still successful while a few of them have faded away. I think what's interesting in menswear is working out the element of Britishness and trying to understand exactly what Britishness is. It has been quite an interesting year for the Brits, we've had the Olympics and everything else and it has really redefined what Britishness is. Clothing has always been a barometer of cultural change and looking back at traditional British manufacturers for hundreds of years, British suppliers, and British factories and British fabrics, I think that has been really important and that will still be important. I think there has been a reemergence of British manufacturing — albeit quite niche and quite small — nevertheless it's there now and it wasn't there four to five years ago, so I'm really happy about that reestablishing itself. Now you hear about Scottish factories supplying Tom Ford and Thom Browne and other major global designers and I think it's fantastic. There's been a recent movement towards less outdoor-referencing clothing and more towards sophisticated garments that you can really use — a little bit sharper and a little bit cleaner. I think it's moving away from the outdoors thing to something sharper and cleaner but also from a traditional fabric perspective, includes that workmanship. I think there's definitely also a big technical thing coming through; my sense is that technical fabrication will be worked into more traditional silhouettes and more traditional shapes so there are two or three things going on but generally British menswear is in pretty good shape.