I have a pair of 003 Vans x wtaps Authentics in black size 8.5 for sale , NO TRADES !!!!!!!!!
Payment :
Paypal plus 4%
Money orders Ok but rather paypal . If you choose to send MO you must use Delivery confirmation when sending .
Shipping :
I will ship USPS with delivery confirmation , and i will double box then Pm you your tracking#. Note that i work full time and have 2 children , i am busy , but will ship with 3-5 days of receiving payment . I will also ship worldwide , but of course it's more money .
Contact :
Email = [email]skorone1@yahoo.com[/email]
Aim = joshuac594
Or PM me here on the forums , i will try to reply promptly .
Please do not offer me trades because i don't want ANY! I need the cash or would not be selling these shoes. Thanks for looking , if you need any more pics , or just have a question feel free to contact me with the information provided above . Always open to offers just please please don't offer if you are not cash ready . Thanks for looking.
003 Wtaps Authentics black
OG Box and laces and dustbag
Price= 130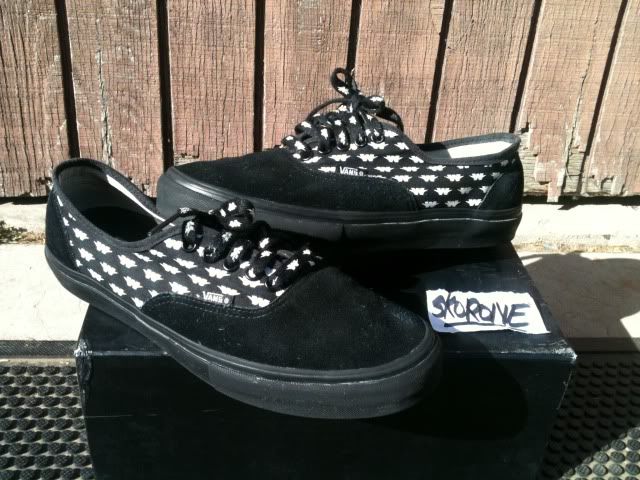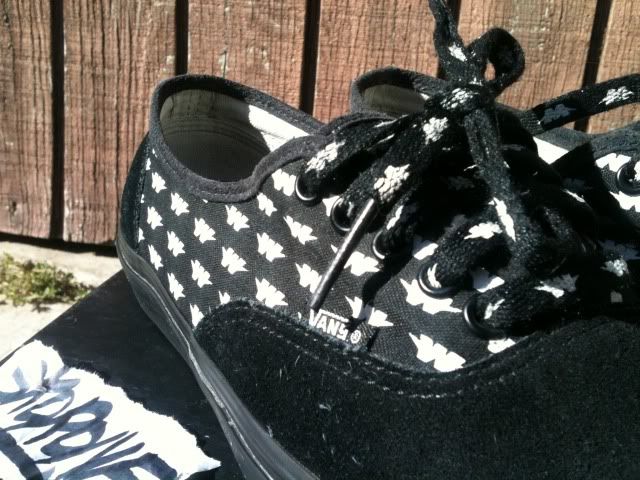 NO RIPS LIKE A LOT I SEE FOR MORE THAN THIS!!