I bought this at the London Bape store for 70 pounds. Store is dope. No receipt. (Trust me doe)
Damn this tee is DS, like so DS you can still smell the hands of the Japanese people who made this tee. How many times have I worn this? None. Damn son, I have NEGATIVE wears on this tee.
BIN: 110
Starting at: 105
Will trade for DS bape tees (preferably black) or any type of box logo tees.
PAYPAL ONLY MY DUDE, none of that gift shit.
Shipping included in price*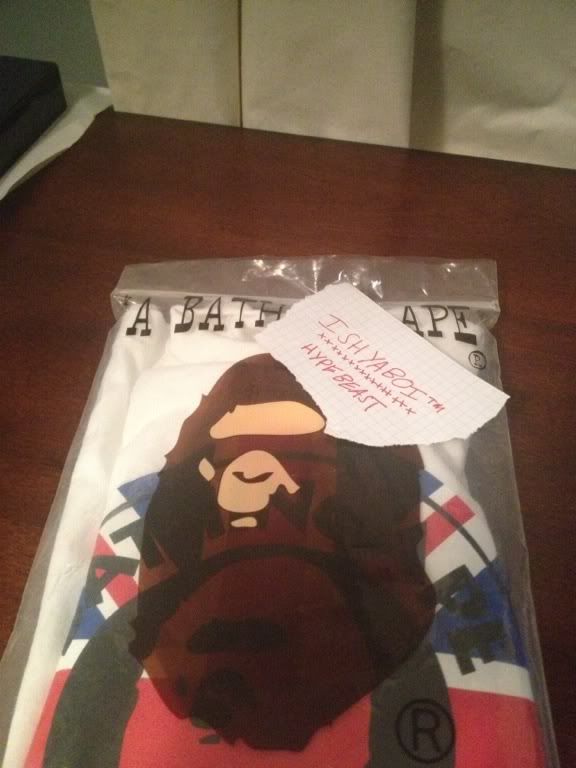 You ain't never SEEN tag so fresh.
*This is my first time selling something on the HB marketplace so I have no idea what I'm doing. Not sure what is needed to give to eachother (ie, what information)