Spotify's "daylist" Is Your New Best Friend
The hyper-personalized playlist updates throughout the day based on your listening habits.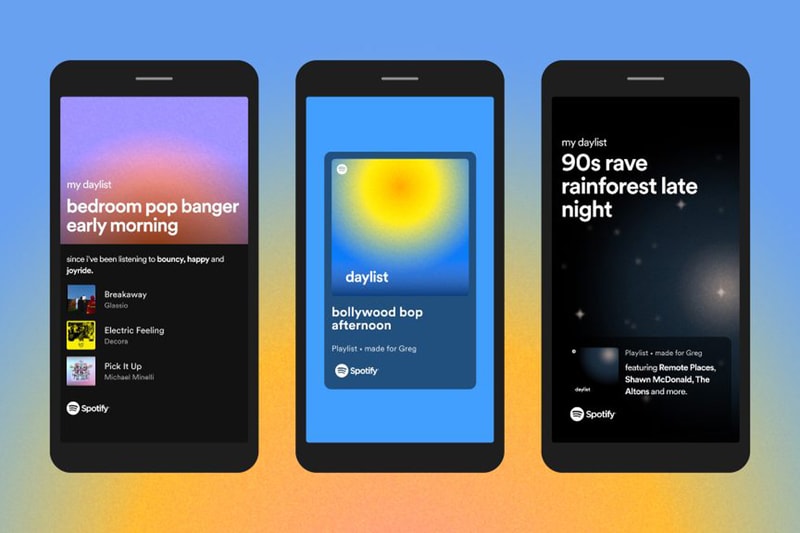 As Spotify put it in a press release: "you're ever-changing, and your playlists should be too." With that notion in mind, the music-streaming platform presents "daylist": the ever-so-intuitive playlist that continuously updates throughout the day based on your vibe, taking note of certain niche music, artists and microgenres you listen to at certain times of the day.
The hyper-personalized playlist curates a "made for you" mix in the morning, that then takes to a completely different sonic composition mid-day, and again by night. Each daylist indicates when its next update will be – so if you like a specific daylist, make sure to save it while it's still available before the dynamic tracklist sees a total overhaul. "It updates frequently between sunup and sundown with a series of highly specific playlists made for every version of you," Spotify explains in a statement. "It's hyper-personalized, dynamic, and playful as it reflects what you want to be listening to right now."
View this post on Instagram
daylist is now available to both Free and Premium Spotify users across the U.S., Canada, the U.K., Australia, New Zealand and Ireland. Find your daylist on Spotify's "Made For You" page, or simply search "daylist."
Elsewhere in tech news, Uber is reportedly working on its own TaskRabbit-inspired service.