Saucony and Claima Drop Limited-Edition 3D Grid Hurricane to Benefit Education Access
A portion of proceeds from each sale will benefit the nonprofit, All Hands Raised.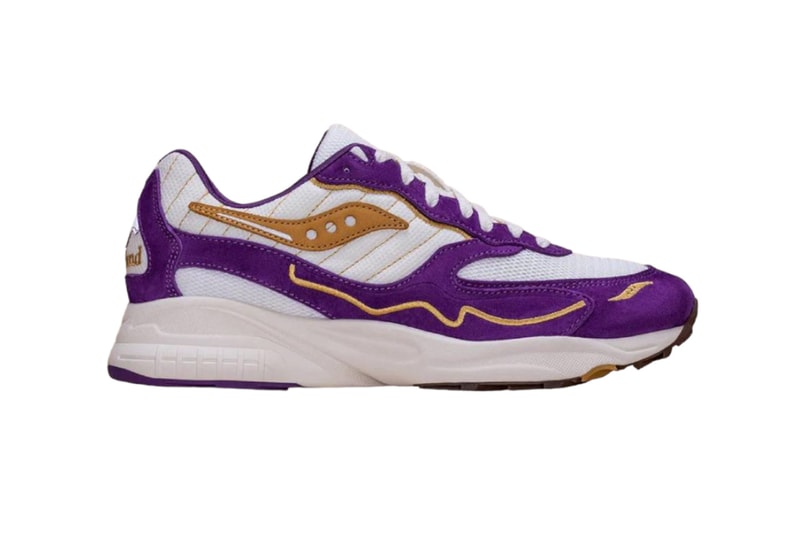 Saucony has teamed up with independent content agency Claima for a new initiative celebrating ​​Black and Brown individuals in creative fields. It's the third release of a project called "Claim A Seat," where Claima partners with companies to help fight inequality and raise funds for different charitable causes.
This iteration hones in on the footwear industry, a natural collaboration for the content agency. Bimma Williams, co-founder of Claima, actually worked at Saucony after being offered a position by a Saucony executive at a running event. In addition to a collaborative podcast episode, the two companies created a short film detailing the product side of their collaboration.
As for the product itself, Saucony has delivered a special edition of the 3D Grid Hurricane, the first shoe designed by the brand's first Black designer, John Acevedo. The model was revamped by John Humphrey of the brand Beignet Boys and features a crisp white base with royal purple suede overlay and ochre details.
"This collaboration is near and dear to my heart; from my own beginnings in the footwear industry at Saucony to the heartfelt nod to my hometown of Louisiana through the name 3D Grid Hurricane," Williams said. "This partnership symbolizes the value of following one's dreams and staying true to one's mission. The 3D Grid Hurricane sneaker is a testament to resilience and collaboration, co-designed by a dear friend of mine, John Humphrey of Beignet Boys in New Orleans."
Beginning September 30, the sneakers will be available online and in stores for $150 a pair. Five dollars from every sale will benefit the nonprofit All Hands Raised, which is "dedicated to transforming the educational system through advancing equity for every child, from cradle to career."
In other footwear news, TAKAHIROMIYASHITATheSoloist. and Suicoke reconnected for the one-strap Vibram FiveFingers.