Premium Bandai Crafts the Prison Realm From 'Jujutsu Kaisen'
Now you can own the special grade cursed object.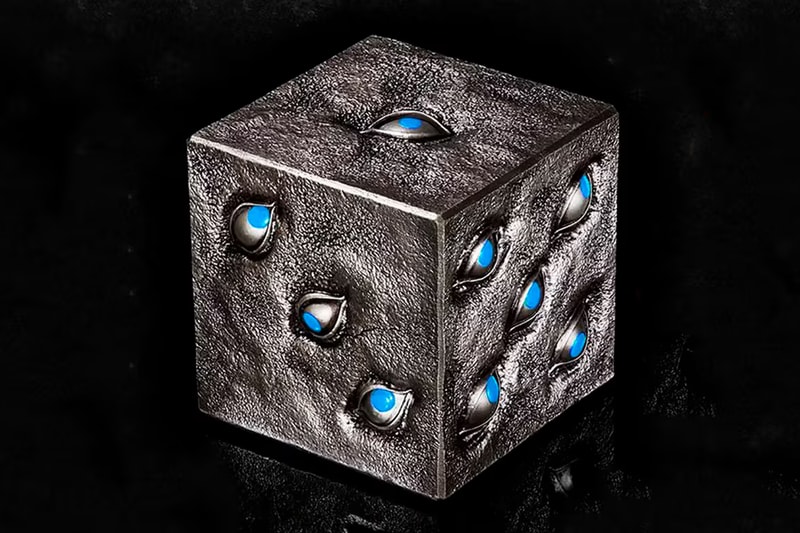 As we move through the second season of the Jujutsu Kaisen anime, Premium Bandai has now crafted a design around the Prison Realm. Serving as the final remains of the Buddhist Monk Genshin, the special-grade cursed object contains a barrier capable of sealing absolutely anything or anyone inside of an inescapable pocket dimension.
Most notably capturing Satoru Gojo, the real-life adaptation of the Prison Realm faithfully captures the design of the object in 1:1 scale. Featuring a dice-like look, the Prison Realm is marked by eyes with blue pupils and a dark metallic finish. The design also comes complete with audio of the conversation between Satoru Gojo and Yu Haibara before the shocking sealing.
Take a look at the Satoru Gojo's Prison Realm from Jujutsu Kaisen above and pre-order the unique item on Premium Bandai's website September 29.
TVアニメ「呪術廻戦」より『特級呪物 獄門疆』が商品化。
劇中完全再現サイズで立体化しました。
五条悟、夏油傑の掛け合いボイス内蔵。

9/29(金)16:00~プレミアムバンダイにて
受注開始致します。#呪術廻戦 #獄門疆 pic.twitter.com/4UVm6sdxBY

— バンダイおもちゃ宣伝部(BANDAI) (@bandai_toys) September 21, 2023
In case you missed it, BAIT's latest collaboration celebrates Saint Seiya.