Mercedes-Benz Launches "Land, Sea, Air" Fragrance Trilogy
Crafted by IFF master perfumer Anne Flipo.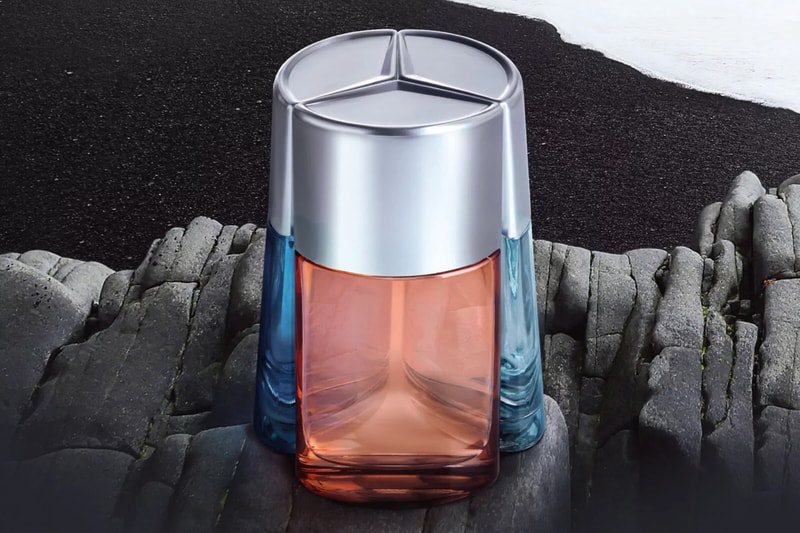 Mercedes-Benz has continued its venture into the world of perfumery with its newest fragrance collection. Introspectively looking to its roots, the three-fragrance range is named, Land, Sea and Air respectively. The collection itself is inspired by the Mercedes-Benz three-point logo, which each signifies an element that the brand consistently aims to bring to its vehicles.
The trio of fragrances was crafted by IFF master perfumer and 2023 Fragrance Foundation Lifetime Achievement Perfumer honoree Anne Flipo. Magalie Chauvin, international marketing director at INCC Parfums, which is also the licensor for Mercedes-Benz fragrances told WWD, "When we started to work on this project, the objective was to give a new start to Mercedes-Benz's perfumes range in a unique and unexpected manner." Crystal Wood, chief marketing officer and chief operating officer of distribution group The PCA Group of Companies added, "For us, this collection is an elevated play — it fills a gap for rising [consumer] consciousness about sustainability and fragrance." To this point, the collection also marks the first time the Germany company uses recycled glass bottles with aluminum caps and an outer packaging of algae-derived biodegradable paper.
The eau de parfum collection is expected to do €25 million EUR in global retail sales in its first year on the market. Top markets for this include the U.S., then Korea and Germany. The Land fragrance has notes of cocoa shell, tonka bean and patchouli. The Sea one features violet leaf, tangerine and seaweed, while Air combines armoise oil, citrus notes and turmeric leaf. Each of the perfumes are expected to retail for $115 USD each and is expected to roll out later this year.
In case you missed it, Diptyque lets us into "Les Mondes de Diptyque."