Gushers' Black Voices Create Panel Discussion at HBX New York Spotlighted Gen Z's Rising Small Brands
The panel discussion spotlighted fashion pieces designed by Sainbou Lowe, Camryn McClain and Dale Horton.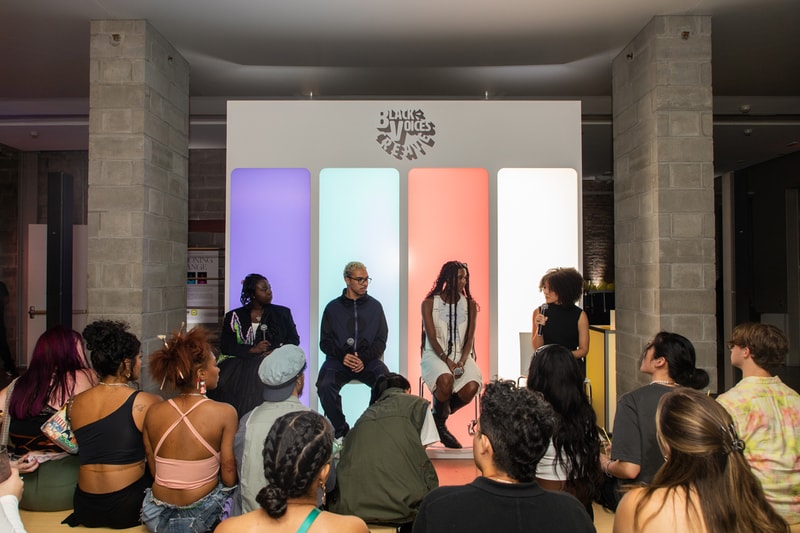 1 of 9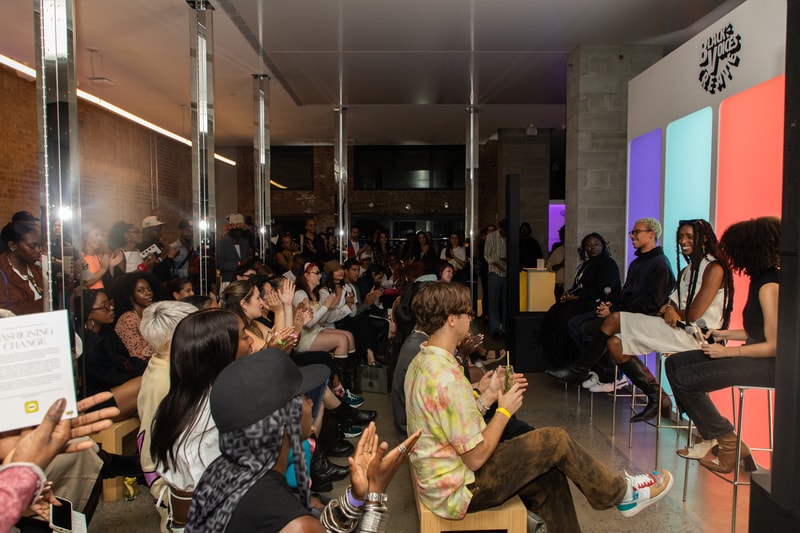 2 of 9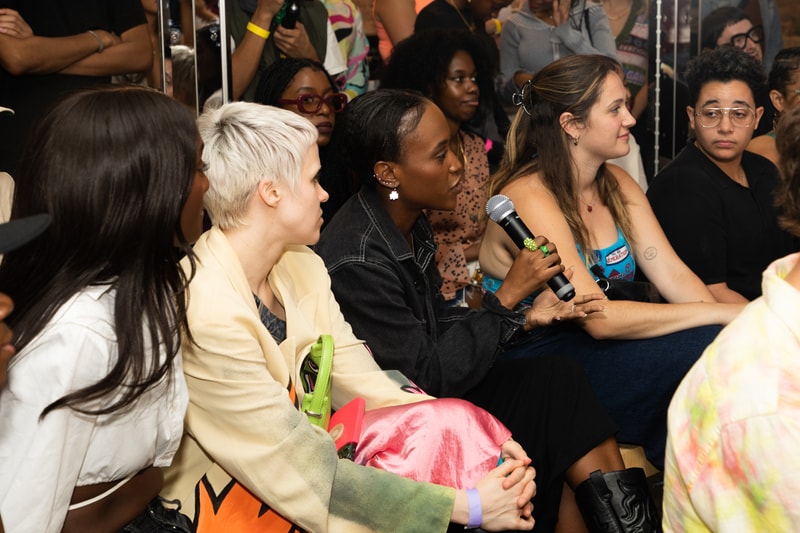 3 of 9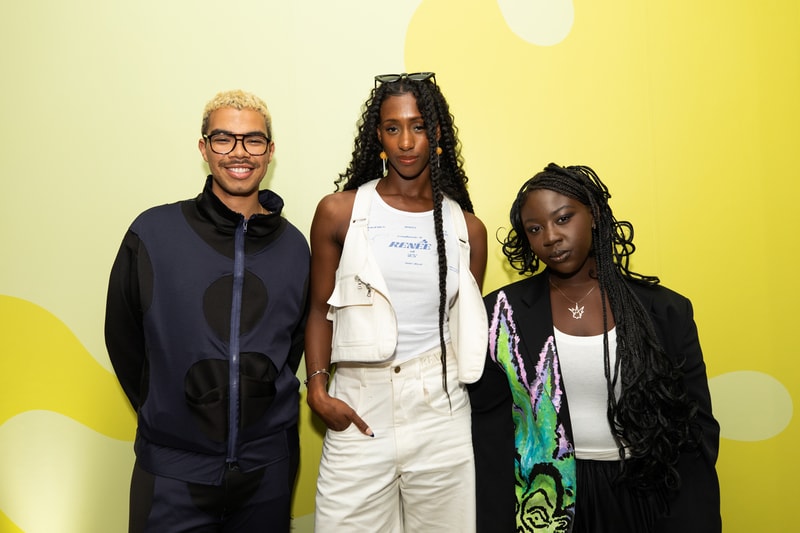 4 of 9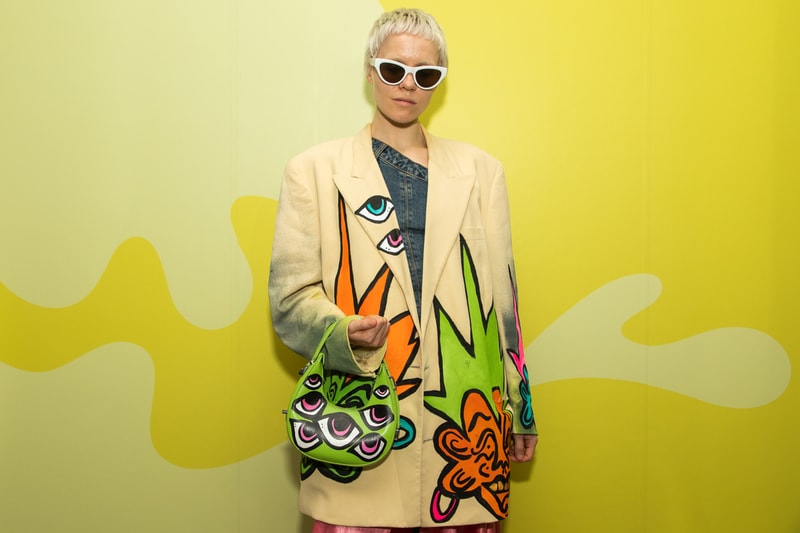 5 of 9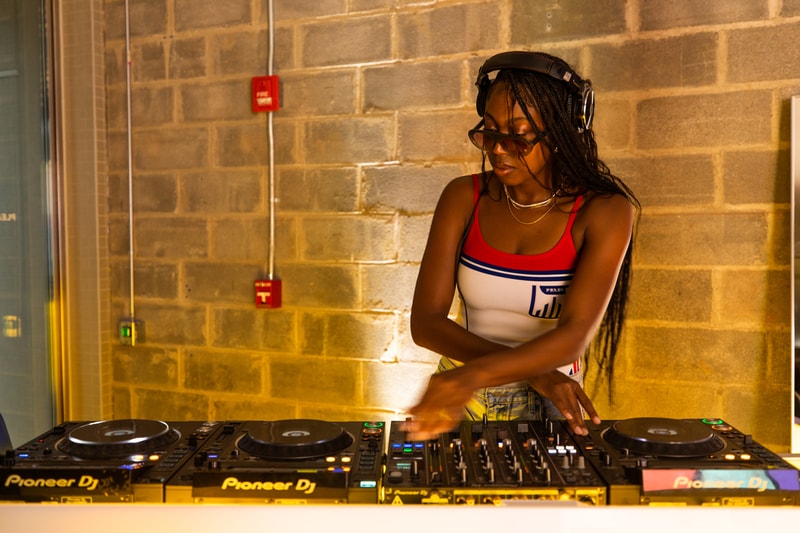 6 of 9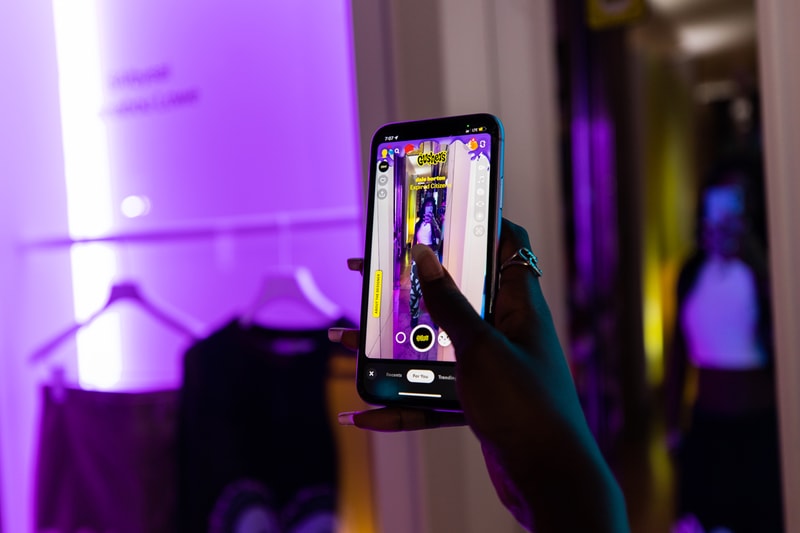 7 of 9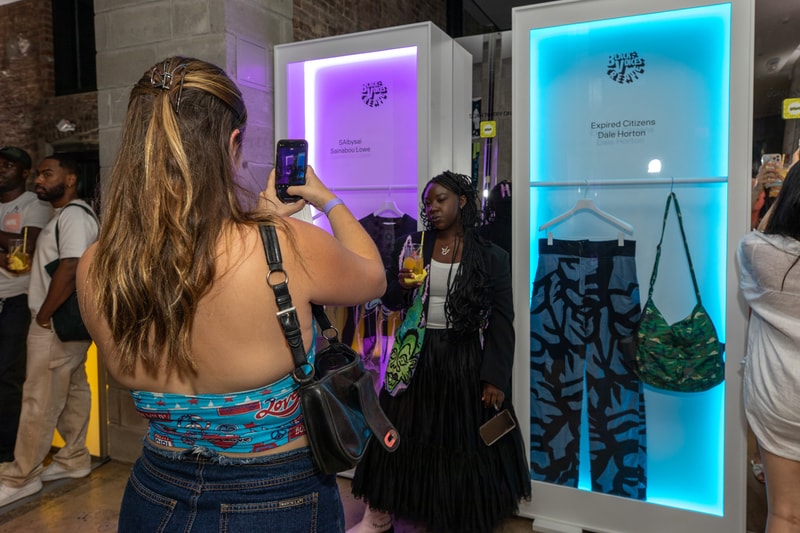 8 of 9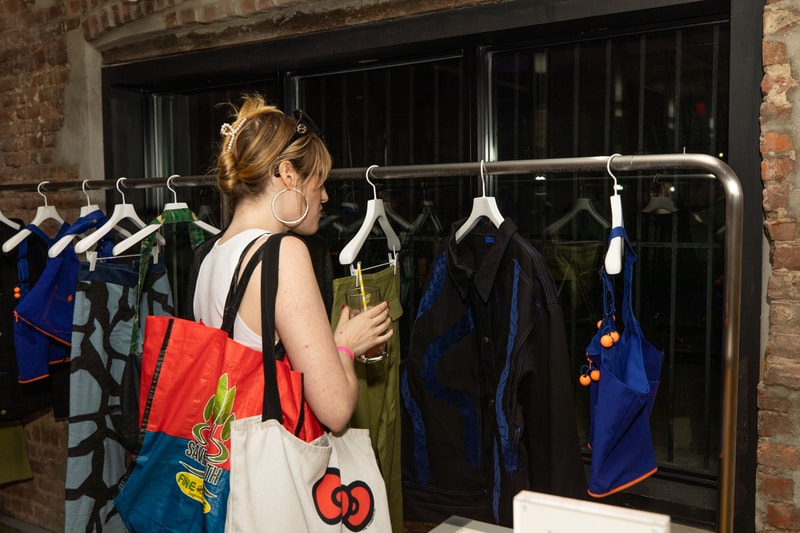 9 of 9
A panel discussion, titled "Fashioning Change," held at HBX New York on September 14, spotlighted Gushers' Black Voices Create platform and this year's featured designers Sainabou Lowe of SAIbysai, Dale Horton of Expired Citizens and Camryn McClain of RENÉE. Each of them created two fashion pieces demonstrating their unique design language. Since 2020, Black Voices Create has amplified the work of young Black creators while celebrating inclusive access to the arts in social, digital and fashion by providing access, exposure and financial compensation, closing the value gap for emerging contributors in the space. Moderated by Hypebeast Copywriter Shaun Harris, the conversation centered on the designers' brand identities and the efforts made by Gen Z in the fashion space to dismantle cultural and social barriers through authentic storytelling and self-expression.
Coming off the tail end of summer, the event party gathered fashion and media personalities to New York City's Chinatown neighborhood to celebrate Gushers' featured designers. The first floor of HBX New York transformed into a gallery-esque walkthrough experience featuring custom glass displays showcasing six garments in total. SAIbysai introduced a '70s-inspired knitted sweater with bell sleeves and oversized parachute pants; the RENÉE collection presented a monochromatic vest that transforms into a messenger bag paired alongside a denim jacket with braided overlays; Expired Citizens showcased its cut and sewn denim, accessorized with an upcycled camo messenger bag.
Color-coded wristbands were handed out at the door, allowing audience members to participate in a special giveaway, featuring threads from the Black Voices Create fashion capsules. Sounds were provided by DJ Keyanna Harris, setting the mood ahead of the panel discussion as guests enjoyed small bites and Gushers-inspired mocktails. As part of the activation, a custom QR code accompanying the wall displays provided guests the opportunity to virtually try on and mix and match the clothing pieces during the event. The 2023 Black Voices Create campaign imagery from the lookbook, created in collaboration with photographer Nayquan Shuler, model Victor Kunda and fashion stylist Justin Boone, accented the wall displays, along with fluorescent screens paired back to each designer.
"Fashioning Change" unpacked the significance of representation in creative spaces and the intersection of fashion and culture — the act of building safe spaces for consumers and audiences online and beyond. The discussion focused on the learnings each designer took away from the experience of working with Gushers and any challenges they faced during the process that required them to think outside the box or take personal risks they wouldn't otherwise feel empowered to explore. After detailing the inspirations behind their capsules — wearable art, sculpture, thrifting, hair and patchwork — the designers conveyed a shared mission to challenge industry constructs, ushering in an inclusive landscape where avenues of access and equity are more immediately available to small business owners.
Sainabou Lowe, in particular, spoke to the platform's sense of stewardship, supplying each designer with ample resources and tools — both educational and financial — to aid their design and marketing endeavors. Lowe compared the experience to a master's class, detailing that she felt seen and heard by her counterparts and how collaborating with other designers inspired the confidence needed to manifest her capsule. On topics of inclusion and community, Dale Horton and Camryn McClain mentioned that the experience showcased healthy collaborative models, pulling insights from their immediate communities to inform their capsule direction and the larger audiences they aspire to reach. They unpacked how community is integral to identity, a part of a larger cultural tapestry allowing creatives of all disciplines to network, inspire each other and participate in dialogues that push culture forward.
A running theme revisited throughout the conversation was how younger generations leverage their vulnerabilities as strengths in fashion, using these insecurities or doubts to propel deeper examinations of the world at large. The designers touched on authenticity, cultivating impassioned, intentional storytelling to support their brand ethos and production models, including their commitment to sustainability and slow fashion. Regarding brand building, the panelists offered their sentiments on self-preservation, taking their learnings from Black Voices Create to expand upon their ideal brand goals and their efforts to influence mainstream and micro consumer bases that align with their values.
As the discussion closed, guests wearing yellow wristbands took home Gushers' Black Voices Create giveaway bags, treating 30 people to select pieces by the designers and other assorted goods.
Have a closer look at the activation in the gallery above. Learn more about Gushers' Black Voices Create platform on the brand's website, and read more about each designer here. Shop the designers' collections by visiting SAIbysai's website, Expired Citizen's website and RENÉE's website.