Budweiser and The Notorious B.I.G.'s Estate Unveil Limited Edition 'Word Up! Magazine' Issue 01
Celebrating the anniversary of Biggie's 'Ready to Die.'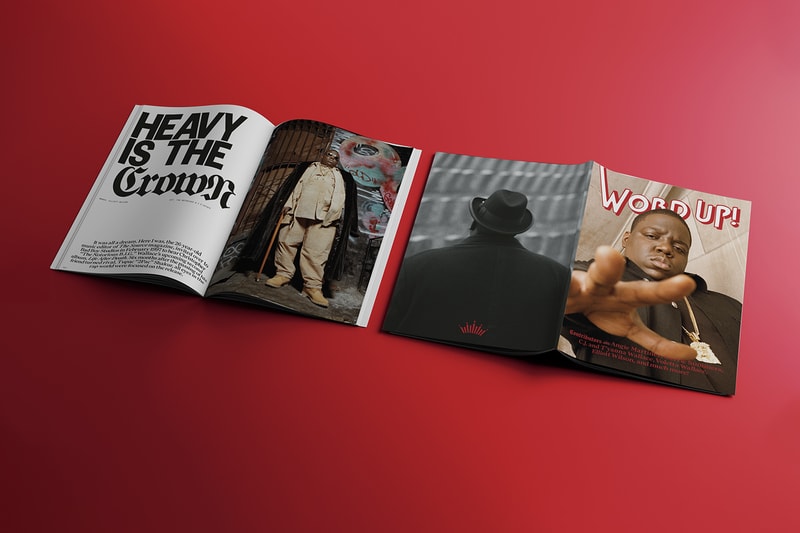 Budweiser and the estate of The Notorious B.I.G. release the first of two limited edition Word Up! Magazine issues in celebration of the anniversary of Biggie's Ready to Die.
The limited edition collectibles pay homage to the late rapper's historic career and lifelong impact on hip-hop and culture, "as well as the incredible grit and resilience he demonstrated as the personification of the American Dream." Issue 01 features excerpts from Biggie's closest family members and friends such as Angie Martinez, his mother Voleta Wallace, music journalist Elliott Wilson, Word Up! founding editor-in-chief Gerrie Summers and T'yanna and C.J. Wallace, Biggie's children.
In addition, artists such as Ian Wright also contributed with illustrations defining the moments of Biggie's life, a pull-out poster of Barron Claiborne's "King of New York" photo and handwritten lyrics from the rapper's most celebrated songs. A deluxe edition is also set to drop on September 28 and will highlight additional content from Biggie's friends and inner circle and an ode from his estate.
Selects from the magazine can be viewed digitally via the Budweiser website while fans who are aged 21 and above will soon have the opportunity to win one of 5,000 collective printed copies.
DISCLAIMER: We discourage irresponsible and/or underage drinking. Drink responsibly and legally.
Elsewhere in music, Drake teased new collabs with SZA and Yeat.