Steph Curry Joins Paramore To Perform "Misery Business"
At the bands' San Francisco show.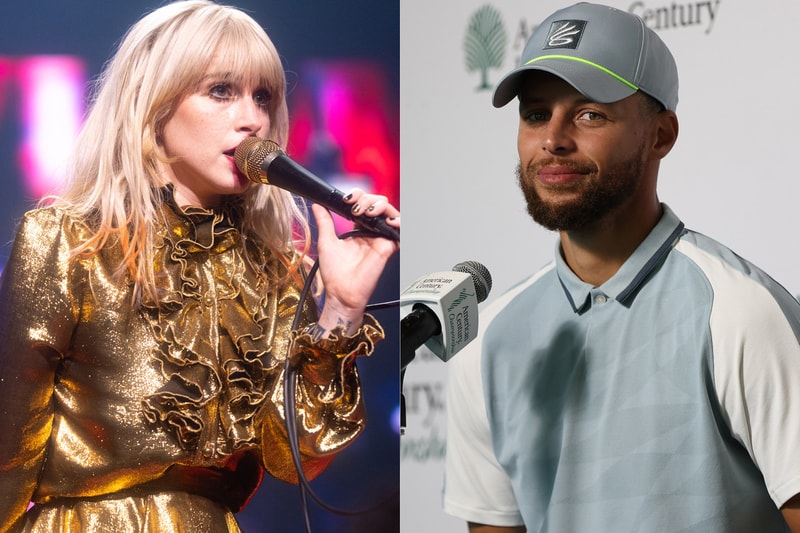 After starring in Tobe Ngwige's "Lil Fish, Big Pond" video last week, Steph Curry is continuing his musical pursuits. At Paramore's San Francisco show of the This Is Why Tour, the band's lead singer Hayley Williams brought the Golden State Warriors star out onto his home court – the Chase Center stage – to help her perform nostalgic hit, "Misery Business."
"Us and Steph, we go back a few years, and tonight is our reunion," Williams tells the audience. "From the moment that Steph gets the mic, this is no longer a Paramore show, this is a Steph Curry show, all right?" Williams hands Curry a mic and he picks up the bridge: "I watched his wildest dreams come true / And not one of them involving you / Just watch my wildest dreams come true / Not one of them involving…" The two then divulge into a lively dance interlude as confetti and streamers rain down throughout the stadium. Stream the fan-captured video in its entirety below.
Paramore also played a pivotal role in the early stages of Steph and Ayesha Curry's relationship as well. "We listened to Paramore on one of our first dates,  and many years later they were kind enough to perform at his 30th," Ayesha shared in an Instagram story from the night of the concert, making reference to when Paramore performed at Steph's birthday party in 2018.
"Misery Business" has seen a slew of special guest stars throughout Paramore's global tour – spanning fans from the audience to rapper Lil Uzi Vert.
Elsewhere in music news, Janelle Monáe added four new stops to her upcoming The Age of Pleasure Tour.