Bene Culture Is the Birmingham-Based Streetwear Brand Keeping Community at Its Core
Hypebeast caught up with the Midlands imprint to discuss its vintage inspiration, Birmingham's love for streetwear, and how it rose up out of lockdown lethargy.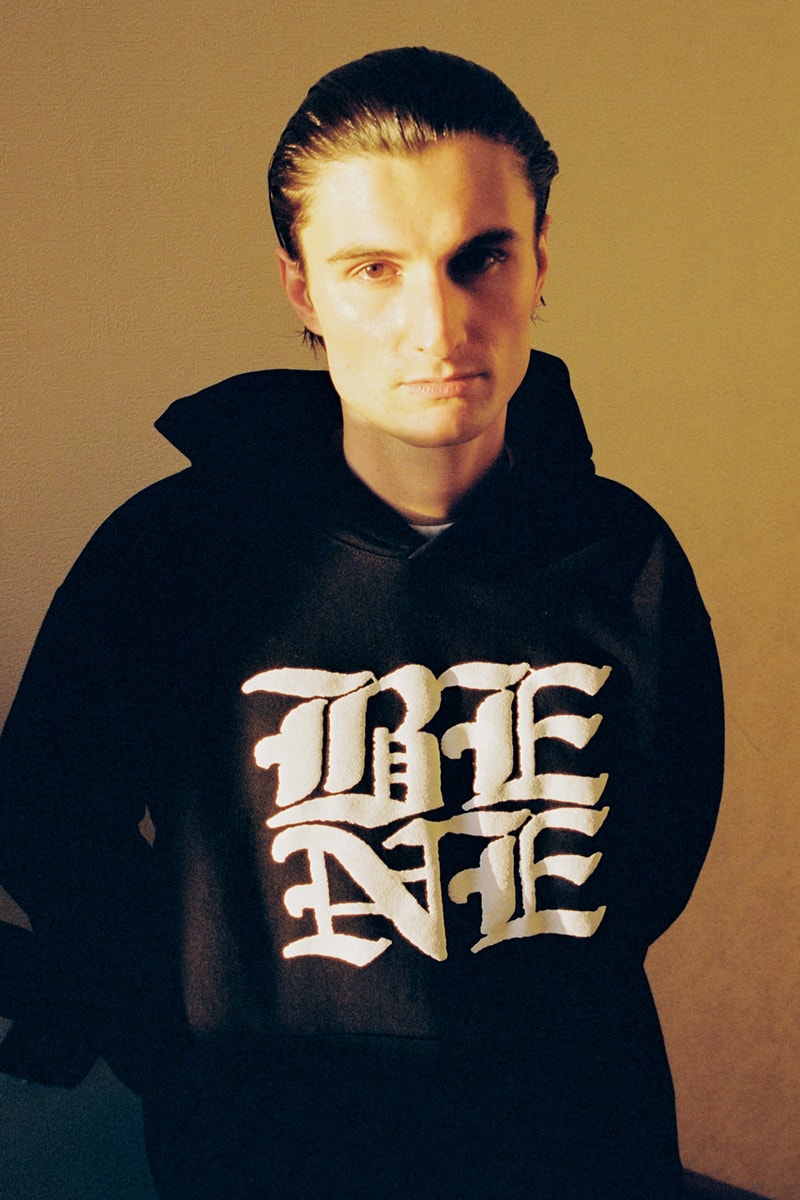 1 of 4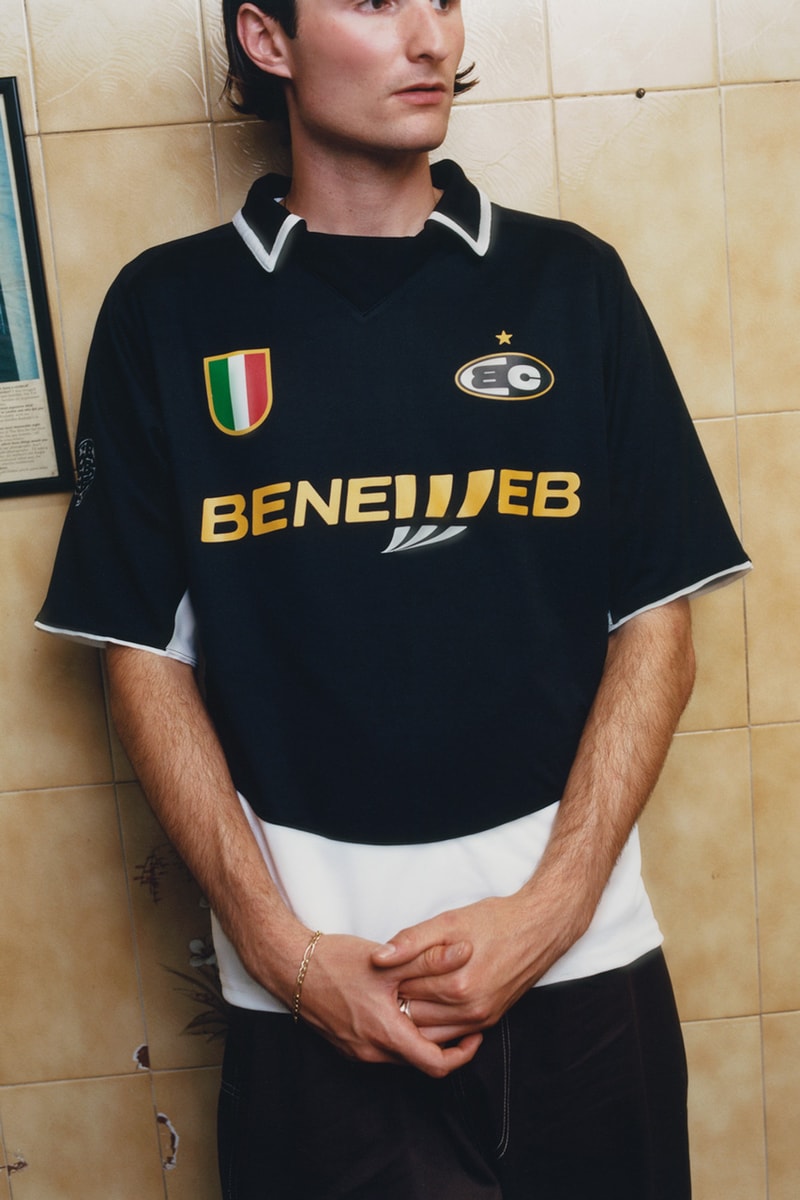 2 of 4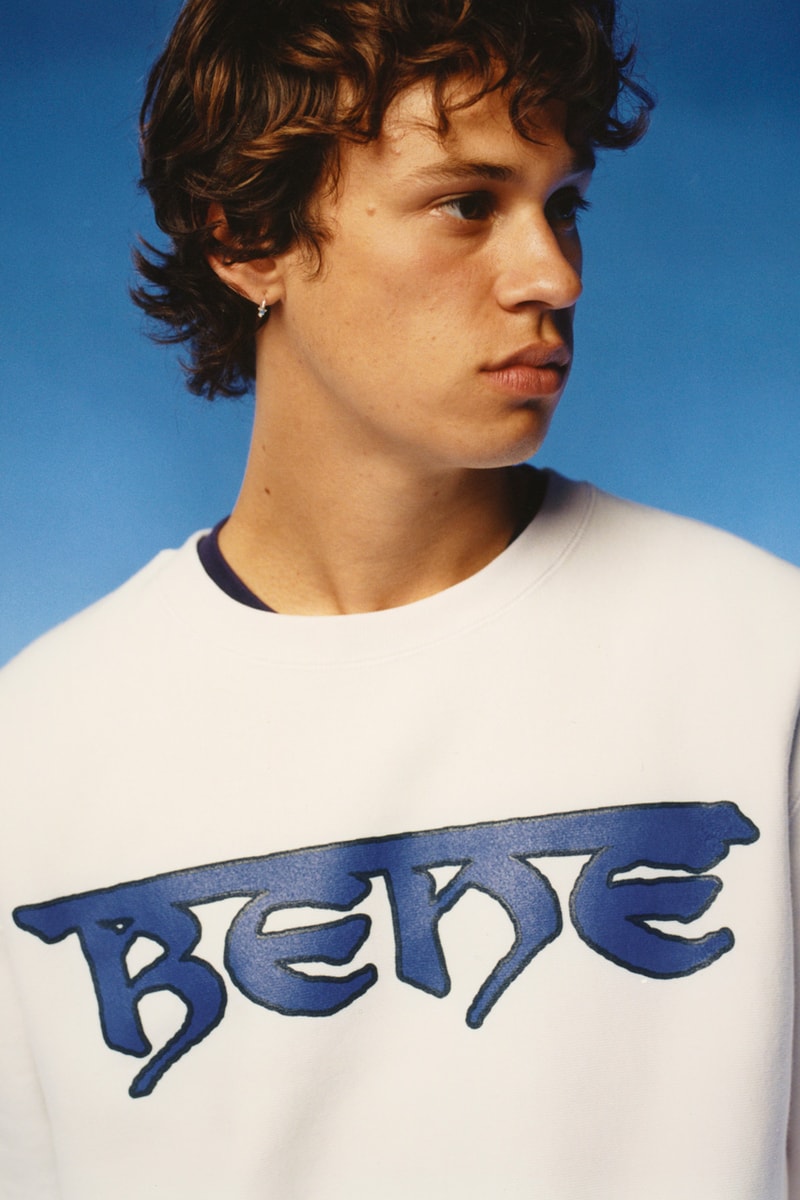 3 of 4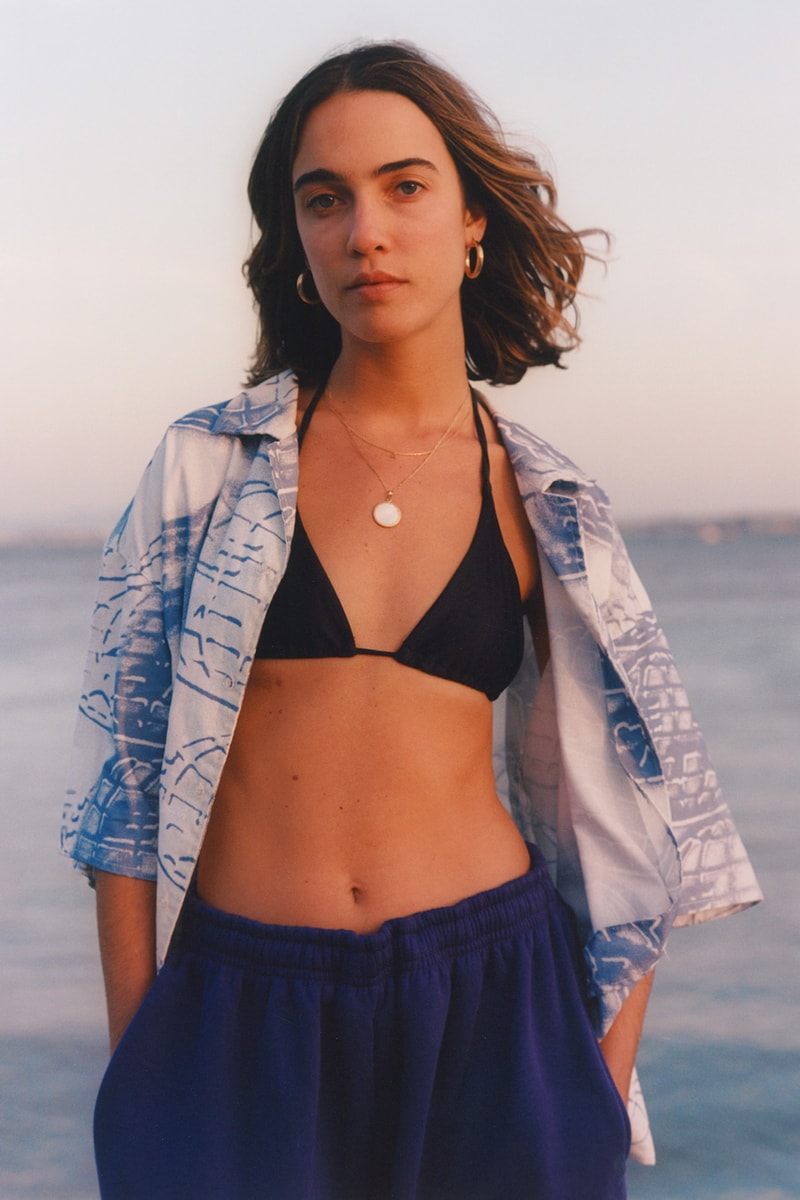 4 of 4
Bene Culture Is the Birmingham-Based Streetwear Brand Keeping Community at Its Core
Hypebeast caught up with the Midlands imprint to discuss its vintage inspiration, Birmingham's love for streetwear, and how it rose up out of lockdown lethargy.
It feels like a lifetime ago since the COVID-19 pandemic caused the world to come to a halt. 2020 was a year packed with uncertainty, loss and boredom – but for some, it brought opportunity.
Hemal Chauhan was a man who made the most out of the situation. Founded as an independent, alongside his brother Vimal Chauhan and close friend Hasim Jhina, their brainchild, Bene Culture, was originally launched as a vintage retailer – stocking everything from Americana vintage to thisisneverthat – from 2015. While Hemal entered the design game without a traditional fashion education at college or university, his designs, made in tandem with his wider team, are for them and their core "community members."
Now, Bene Culture is continuing to grow in size and stature with every drop, with the brand using its flagship store in Birmingham as a hub to provide more than just fashion offerings. Taking inspiration from everything from music to cinema and chat roulette, Bene Culture's community events soon became as solid as its clothing, ensuring customers were not only wearing best-in-class streetwear garms but meeting like-minded creatives in the process.
Alongside the functionality and utility apparent in Bene Culuture's clothing, designed for the unpredictability of weather in the Midlands, the brand remains stylistically sound. Styles dip into plenty of pop culture influences – take the brand's recently-dropped Juventus-inspired jersey for example – along with art pointers and motifs, underpinned by a brand ethos that focuses on followers helping each other out.
Now, with further plans to grow across the UK and intentions to build his brand over the course of a lifetime, Hemal Chauhan insists that Bene Culture's success is down to "patience and consistency" – and that will never be compromised.
With this in mind, Hypebeast caught up with one of Bene Culture's owners and creative director, Hemal Chauhan, to discuss the overall story behind the launch of Bene Culture, streetwear and community in Birmingham, the brand's plans for the future, and more.
What is Bene Culture and what does it stand for?
So "Bene" in Latin and Italian means "good," so we base our name on the principle of "good culture." As a brief history, we first started in 2015/16 as a vintage store. We would sell Americana-based vintage that we got from suppliers in America and the UK. From that, it lead to being a retailer, so we began stocking brands like thisisneverthat, Stepney Workers Club, Drama Call, and we had around 90+ brands that we looked after for four or five years.
For us, we needed to represent brands that were on the come-up. However, COVID hit just as we began buying for the new season, and all of the brands we were working with canceled their orders. So, from there, we were in a bit of a panic but realized we had a printer and we started printing our own stuff. So our first initial customer base was vintage heads, then it turned into streetwear heads – so from 2020, it's turned into an older and younger market who are interested in what we have sold and what we create currently.
So now, we supply basic designs that the older market gravitates towards and our more graphic styles seem to be tailored towards the younger market. It's a very ranged customer base and that's because of where we come from.
How do you cater to such a large customer base?
It's kind of weird. Our team is quite age diverse, ranging from 19-35. So, because we have that, we end up producing a lot of the stuff – our All rounder Pants, for example – for ourselves.
I produced those pants just because a lot of the baggy pants I bought at the time were really bad quality, so we wanted to produce our Baggy Pant with the best material we could find and make it for us, more than anything. So, if we don't sell, we have hundreds of pants that we can wear ourselves. It's clothing for us, and if people like it, that's even better.
Another example: our recent football shirt drop. That was a Juventus kit that I loved when it used to be in JJB Sports, back in the day. When I wanted to produce one a couple of years ago, I spent months trying to find the right material, and when we did, we spent months sampling the shirt and perfecting it. But yeah, we use vintage, but it's always something that works for us first – and if that matches with the brand, even better.
Being from Birmingham, is there a community of like-minded people that want Bene Culture to do well and wear the styles as a way of being proud of where they're from?
100%. As a brand, we've changed over the years, but we've always tried to connect with the community as much as possible. When we first started, we were hosting more art events, with the odd DJ event that popped up. But, in Birmingham, there are so many niches; the hardcore scene, DJ collectives, art, fashion…
However, we hold a lot of exhibitions and try and tie into all of them. The city supports them – it's a way for us to create a community on the ground and be able to host events that bring together like-minded people on a grassroots level.
Another great thing is that we get samples stocked in our Birmingham-based store months before the actual release online. For instance, the football shirt was in-store a month before it was released – it's created a real supportive and active community in the city.
Would you say the store is more than a space to buy clothes, and more of a spot for like-minded individuals to come together and network?
Yeah, 100%. When we first started, it was more to create something that we didn't have growing up. I remember Candy Store in Birmingham, which was a spot for people like us to go and connect with others. I remember going into other stores and people were constantly trying to upsell you, so we wanted to open a cool store, put events on, have conversations with people, and experience  stuff that you wouldn't get anywhere else.
We've had a dining club in the space, a film club, skate video premiers, a webcam zine launch where we used chat roulette – it was a projector on the wall that showed the crowd and we jumped from call to call with randomers across the world.
There have been 52+ events in seven years now, I think? And we've not charged people for using the space. And we've not charged a single penny. So, we try to give back as much as possible and use the store as a hub for people to come and do stuff that they can't do anywhere else.
How do you plan to stay relevant in such a saturated UK streetwear market?
The word we always use is "consistency." When we launch something new, we try and turn it into more of an event. We want the content to be beautiful throughout, not just someone on the street. Sometimes it is that, but the people we use always have character.
But as a whole, I think it's about taking things slow. There have been things in the past that could have been taken into a retailer, but we don't see each other as a brand that wants to make a quick buck and bow out after four years. We want to do this super long term. I don't see myself being a creative director forever, but I see someone from our community taking over and continuously building the brand. I feel like we're currently doing the groundwork for the brand to be eventually something bigger than where it's at now. As a whole, it all comes down to patience and consistency.
"It's clothing for us, and if people like it, that's even better."
How do you manage to make every drop so different from the last?
When we first started the brand side of things in 2020, we said that every drop had to be different. Of course, we still do different colorways of the same design, but we look to alter those designs differently, whether that's through the use of puff-print, screen-print, a new manufacturer, or lighter or heavier depending on the season.
For example, our Sling Bags, when we first released it, was super on trend, but we had actually been working on it since 2019. I had a tote bags in the past and they always ripped it or felt uncomfortable, and decided to do some research into the Tsonu Bag and do our own spin on it.
Talk to me about your design approach – how do things come to life?
I would say our most complicated designs are probably the easiest. For example, our All-Rounder Pants, which are pretty much a simple black Pant, took forever to perfect. They went through around three manufacturers, five samples, and three or four fabric sources. For that one simple design, it took us around two years to create. But, when people saw the final product, they understood through the quality, the way the silhouette fell. So, it was probably the most tedious design process, but the most rewarding, too.
"When we first started, it was more to create something that we didn't have growing up."
How much does exclusivity help build the profile of your brand?
It's weird. I don't mind if our drops sell out as quickly as possible, if they sell out too fast, it means I've done my job wrong as I've not ordered enough stock [laughs]. We do use the model of opening and closing our store with a password, and that drives exclusivity, but we also keep our website open during the month and then close it when we need to sort things internally for the next drop. I like to keep the site open as I want people to see the content we make alongside the clothing.
But, I do think Bene Culture is exclusive, but it's more exclusive because we want the best for our printers and manufacturers. For example, for the new football top, we knew how many we would sell, but it came down to ensuring that there was minimal fabric wastage and that the manufacturers had enough time to produce. We want to make sure the clothing has the best possible result – so it's exclusive, but it's more to make sure behind the scenes is in the best place possible.
"I feel like we're currently doing the groundwork for the brand to be eventually something bigger than where it's at now."
What's next for Bene Culture?
We have stuff in the pipeline for the end of this year and the next. But, because we've just done our first London pop-up, we want to do more cities.
We have so many people in Manchester and Bristol asking us to visit. But, it's what I said before: be more consistent, do more things around the country, and have a couple of collaborations pop up. I would also say the end goal for us is opening multiple stores around the UK.