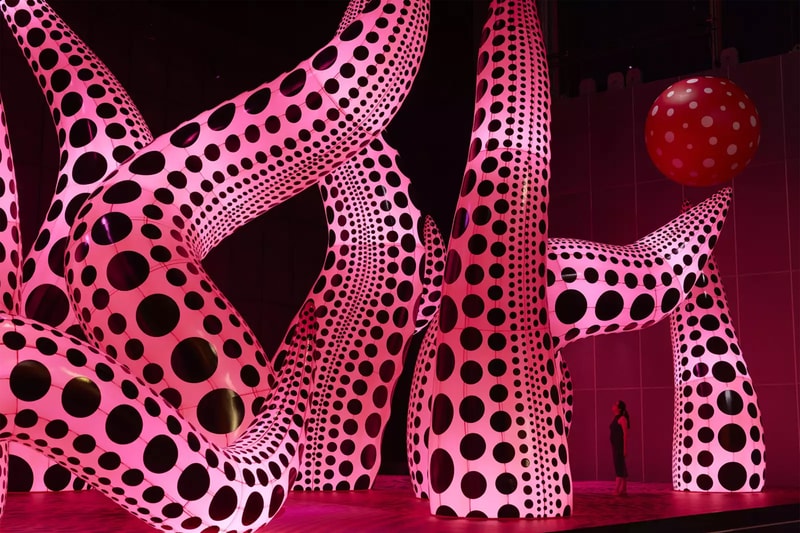 1 of 6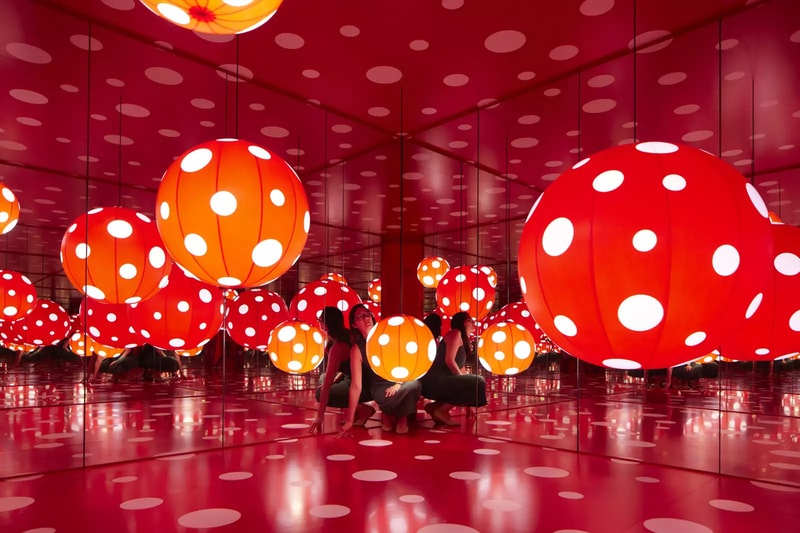 2 of 6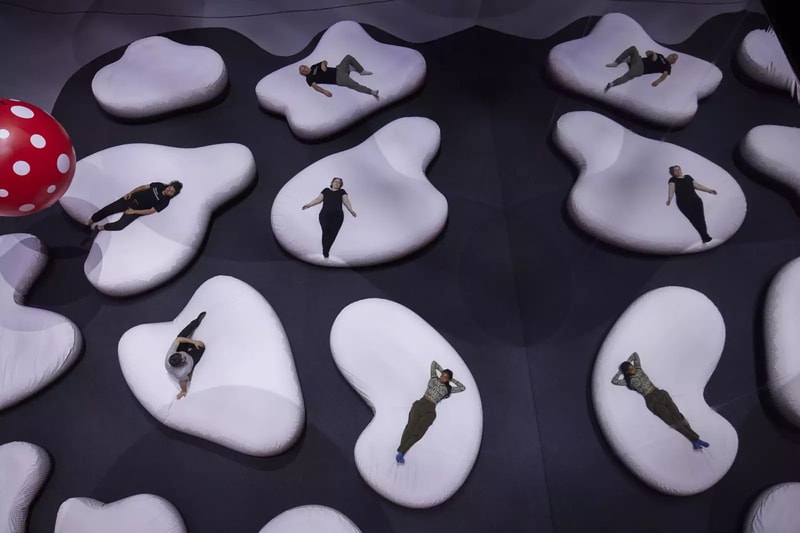 3 of 6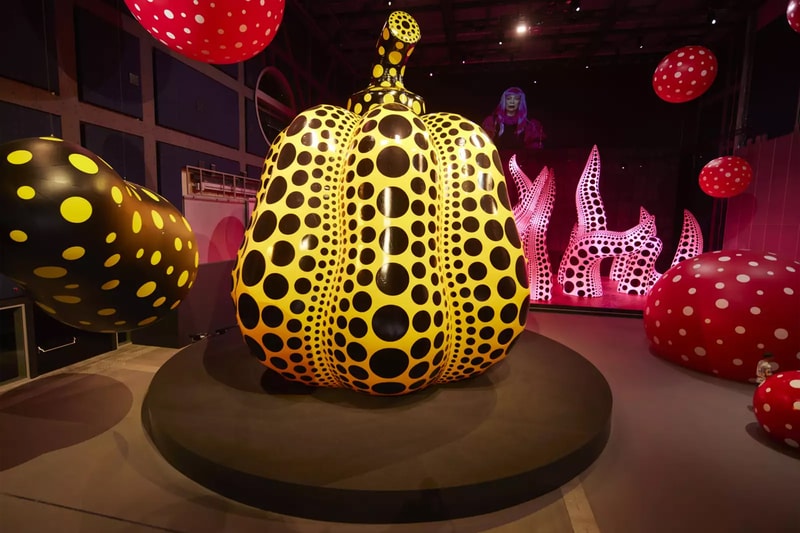 4 of 6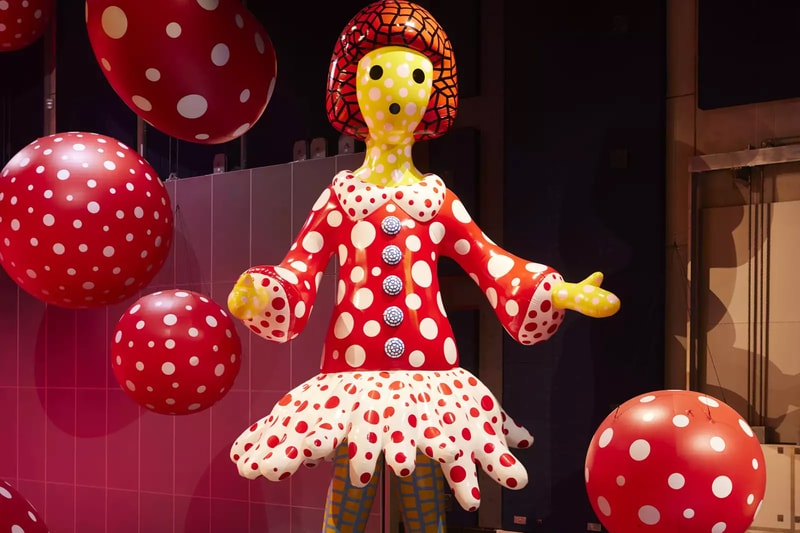 5 of 6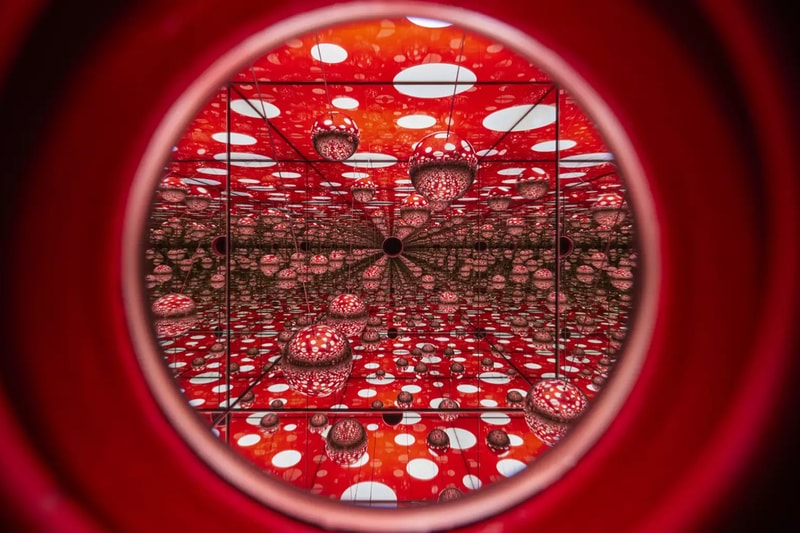 6 of 6
Yayoi Kusama's Inflatable Works Land in Manchester's 'You, Me and the Balloons' Exhibition
Bringing Kusama's most remarkable pieces spanning the past three decades.
---
Some of Yayoi Kusama's most legendary inflatable works are set to be on view this summer at the Manchester International Festival's You, Me and the Balloons exhibit.
The show brings together a selection of Kusama's most remarkable pieces from the past 30 years, including the iconic giant pumpkin, inflatable dolls, the polka-dot spheres and mirrored spaces. A lot of the experiences and pieces shown in Manchester have never been shown in the U.K. before. The exhibit follows her retrospective at Tate Modern in 2012 and marks the largest and most ambitious immersive show to date. The show is designed specifically for Aviva Studios, Factory International's flagship new venue by OMA, with partner Ellen van Loon as its lead architect.
Visitors will get to experience the world of Yayoi Kusama's psychedelic universe through her wonderland of inflatable sculptures. The exhibit features larger-than-life inflatables tower over 10 meters tall or are suspended from the 21 meter high ceilings. The colorful world of Kusama takes visitors on a journey through biomorphic balloons and immersive polka dots. When entering the exhibit, guests are taken through a tunnel that leads to the captivating iteration of "The Hope of the Polka Dots Buried in Infinity will Eternally Cover the Universe (2019)" in a maze-like installation. The warehouse exhibit space then opens up to the iconic Dots Obsession series as well as renowned infinity mirror rooms. The exhibition also includes "Song of a Manhattan Suicide Addict (2007)" and a presentation of "Kusama's inflatable Clouds (2023)." In a statement regarding this exhibit, Kusama said,
"It would be interesting if people would experience the show as a wonderland. The experience of the scale is what's important. Inflatable works expanded my creative means in terms of scale that could not have been achieved by stuffed soft sculptures, and the freedom of placing them up in the air.

For me, the world is genuinely full of surprises. It is not that I want to inspire a childlike awe or wonder, but to inspire through my genuine perception of the world."
The exhibit is on view between now until August 28, 2023. For tickets, check out this link here.
In other art news, Jean Jullien presents STUDIOLO at MIMA Brussels.