A$AP Rocky Drops "Riot (Rowdy Pipe'n)" Single
With a Pharrell-produced beat.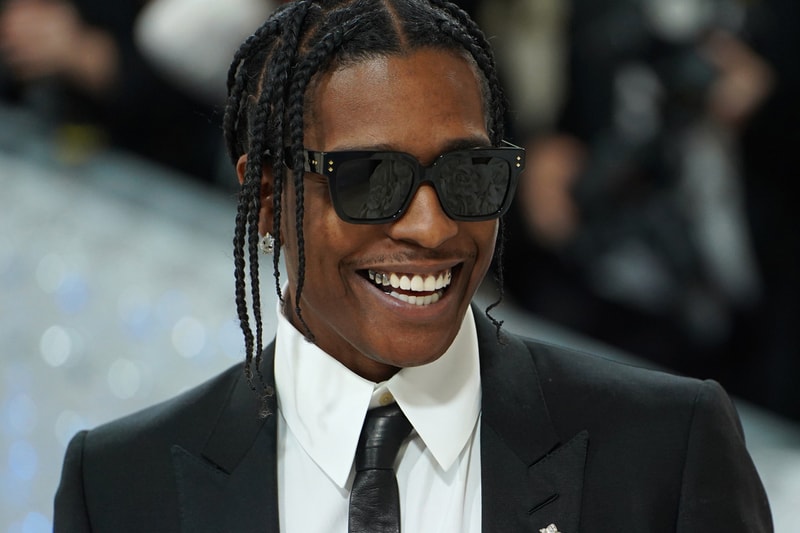 After a rather lowkey year thus far – music-wise, that is – A$AP Rocky is back with his second lead single of 2023. The rapper dropped "Riot (Rowdy Pipe'n)" after announcing the track's upcoming release earlier this week.
Horns welcome listeners into the track, later joined by an array of synths, while the rapper readies himself on the Pharrell-ified beat ("I might start a riot / Opposite of quiet, yeah.") Rocky's verse starts almost a minute into the track, opening with a shout to Rihanna – and a possible hint at marriage:
"My wife is erotic, I'm smokin' exotic (Woo, woo) / My whip is exotic, my crib is a cottage (Woo, woo, woo) / A wholе lotta cheesy, we gettin' that cottage (Woo, woo) / A wholе lotta brains, I skipped out on college (Woo, woo, woo)."
The Harlem rapper continues to boast in the second verse, with another shout to Riri and a Brent Faiyaz namedrop – "Designer the finest, I play that Brent Faiyaz and see if she freaky."
Rocky's last solo release was single "Same Problems" back at the beginning of 2023, though he did show out on Tyler, the Creator's archival track "Wharf Talk" off the CALL ME IF YOU GET LOST: The Estate Sale iteration of Tyler's CALL ME IF YOU GET LOST album.
While the rapper's last solo album Testing is nearly a figment of the past (released in 2018), "Riot (Rowdy Pipe'n) is allegedly the first single from the rapper's upcoming fourth studio album, Don't Be Dumb.
"Riot (Rowdy Pipe'n)" is available to stream on Spotify and Apple Music.

In other music news, Ice Spice announced Like…? (Deluxe), dropping this Friday.