UPDATE: PSG Accepts Al-Hilal's World-Record €300M Transfer Fee for Kylian Mbappé
With the club-to-club hurdle cleared, the decision to join Al-Hilal is now up to Mbappé himself.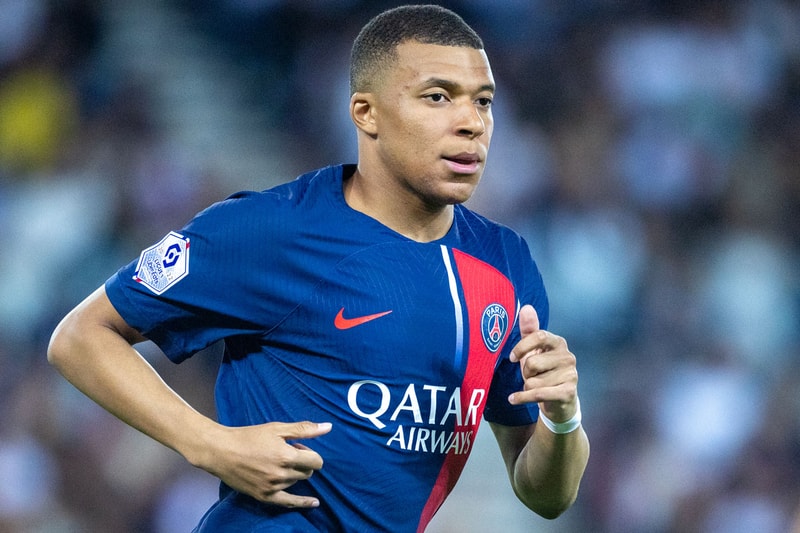 Update: Paris Saint-Germain has reportedly accepted Al-Hilal's world-record bid of €300m (approx. $332m USD) for Kylian Mbappé's services. Shortly after the news broke of the offer, French news outlet L'Equipe reported that PSG's Qatari owners would accept the proposal if they could convince Mbappé to switch teams. AFP, another French news agency, then reported that PSG had given Al-Hilal permission to discuss contract terms with Mbappé, which means (sans direct confirmation) that they accepted the transfer fee. With the team-to-team roadblock now cleared, the contract decision falls squarely on Mbappé's shoulders.
At the time of writing, neither team has issued an official statement on the situation. Read the original article below for more info, and stay tuned for further updates as they're made available.
---
Original Story: Saudi Arabian club Al-Hilal has submitted a world-record transfer bid for Paris Saint-Germain forward Kylian Mbappé, which is understood to be worth around €300m (approx. $332m USD).
The move has come following the news that PSG left Mbappé out of its squad for its pre-season tour of Japan, with the French champions determined to sell Mbappé unless he signs a new contract. PSG is also willing to accept Al-Hilal's offer, but there have been no talks between Al-Hilal and Mbappé.
However, Al-Hilal will continue to attempt to sign Mbappé for a world-record fee and salary and are mindful that it may suit the France captain to come for only one season, with Mbappé expected to sign for Real Madrid next summer.
As per CBS' soccer correspondent, James Benge, Al-Hilal is prepared to pay Mbappé a world-record salary of €700m (approx. $775m USD), which is a weekly wage of €13m (approx. 14.4m USD).
🚨🇸🇦 On top of Al-Hilal's €300m offer to PSG for Mbappè — they will pay the forward a salary of €700m for just one year, reports @jamesbenge.

€700m is a weekly wage of €13m.

This deal will allow him to depart to Real Madrid for free next summer. pic.twitter.com/O1OQNbUCSM

— EuroFoot (@eurofootcom) July 24, 2023
Additionally, if Al-Hilal was to get its record-breaking deal over the line, it would destroy football's financial norm, following the club's attempt to sign Lionel Messi for more than £350m GBP a year from PSG, before the Argentina forward opted to move to Inter Miami.
In other sports news, Steph Curry has spoken about his plans to play for Team USA in the 2024 Olympic Games.