Welcome to ZEGNA SS24 "L'Oasi di Lino," a World in Which Linen Is Supreme
"The overall fluidity makes it all look quiet and luxurious, but the tension in the details, the richness of colors and the freedom infinite combinations suggest is not quiet at all."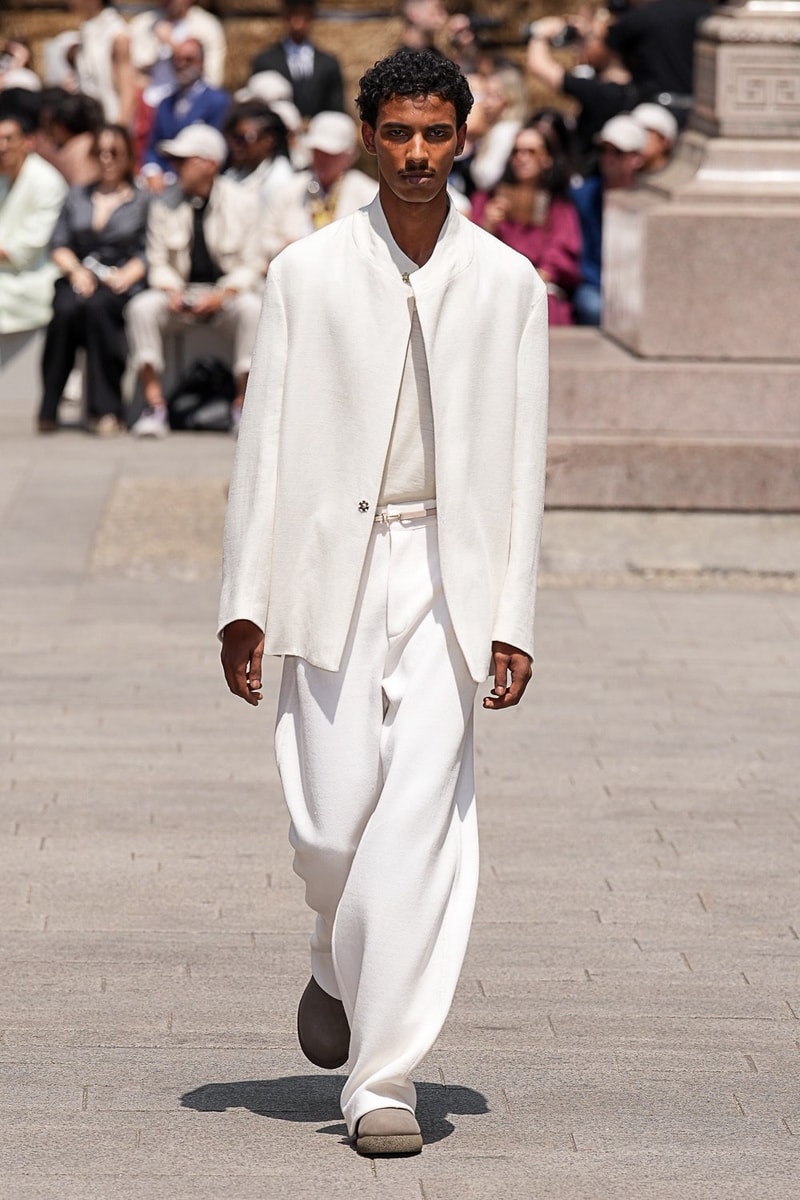 1 of 55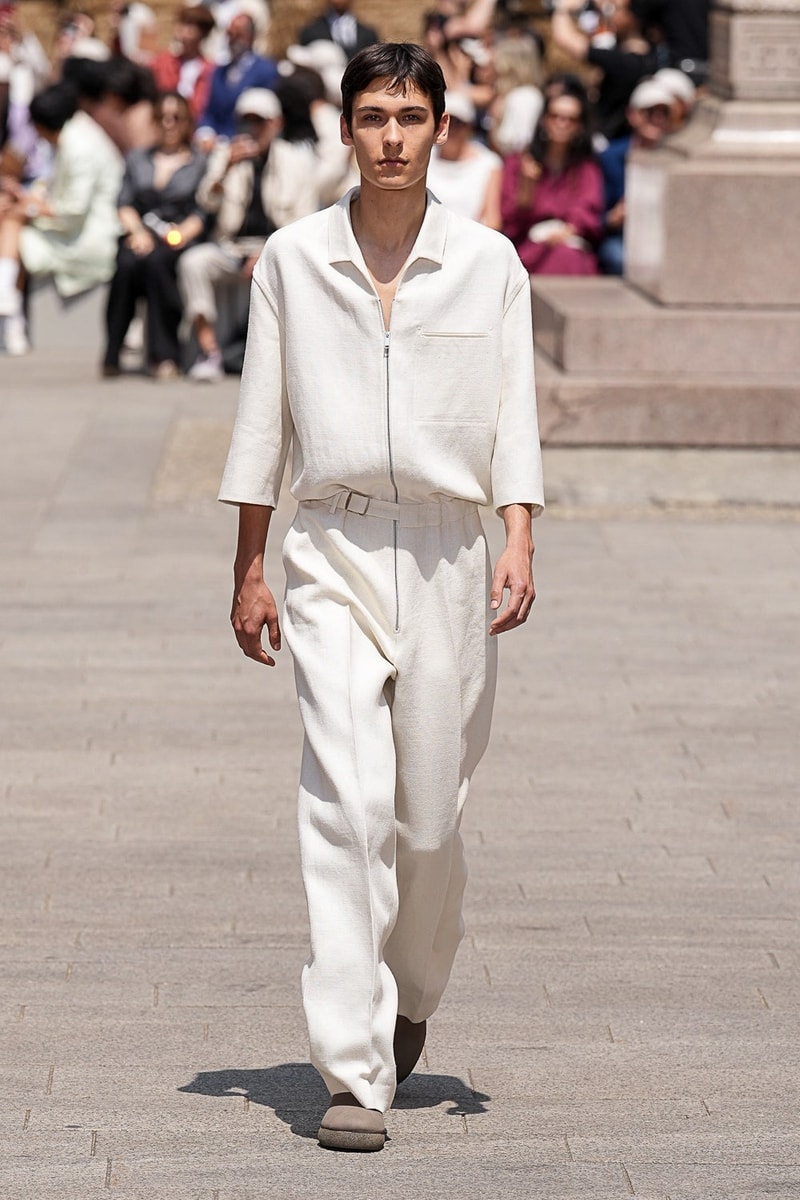 2 of 55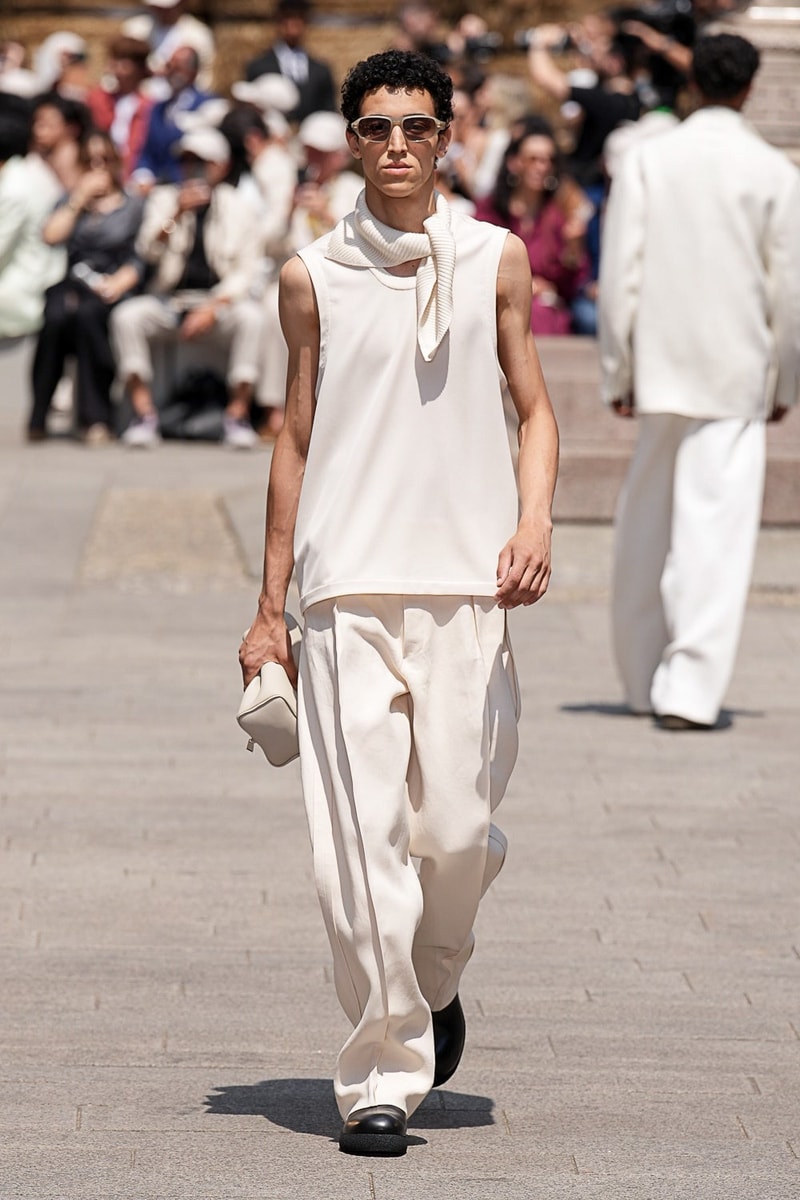 3 of 55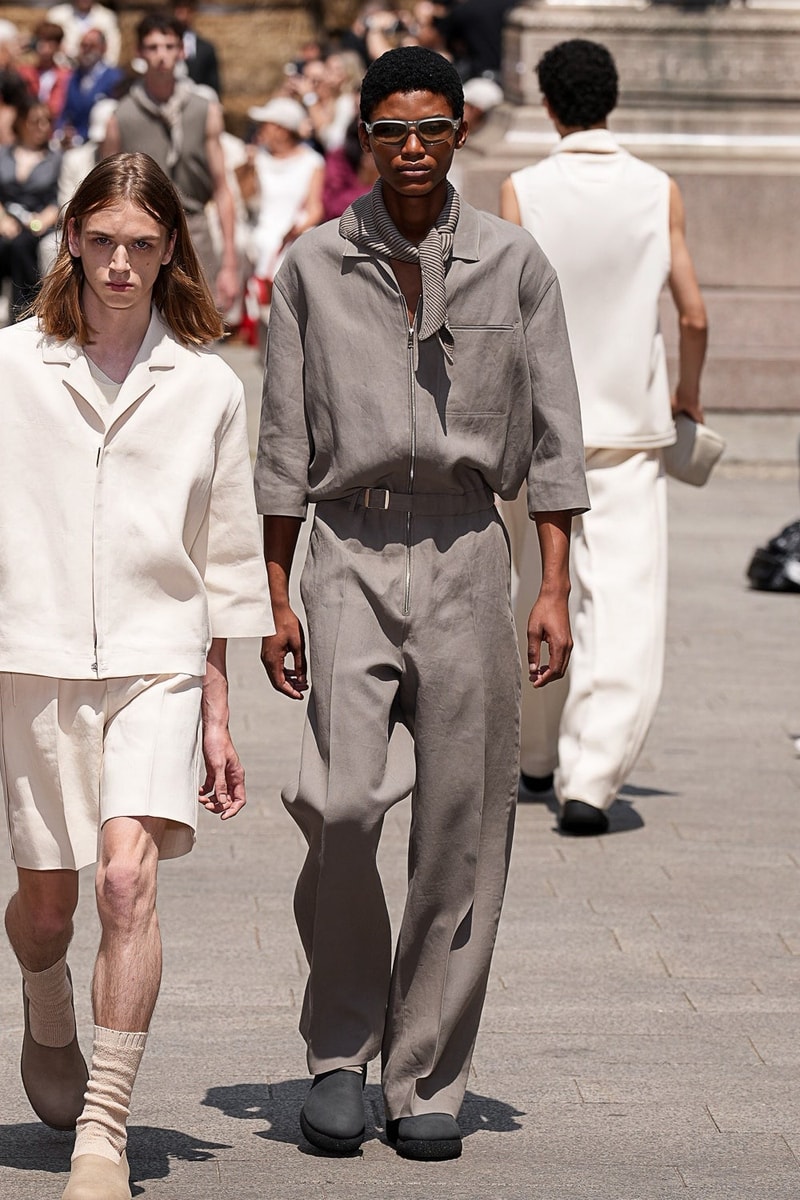 4 of 55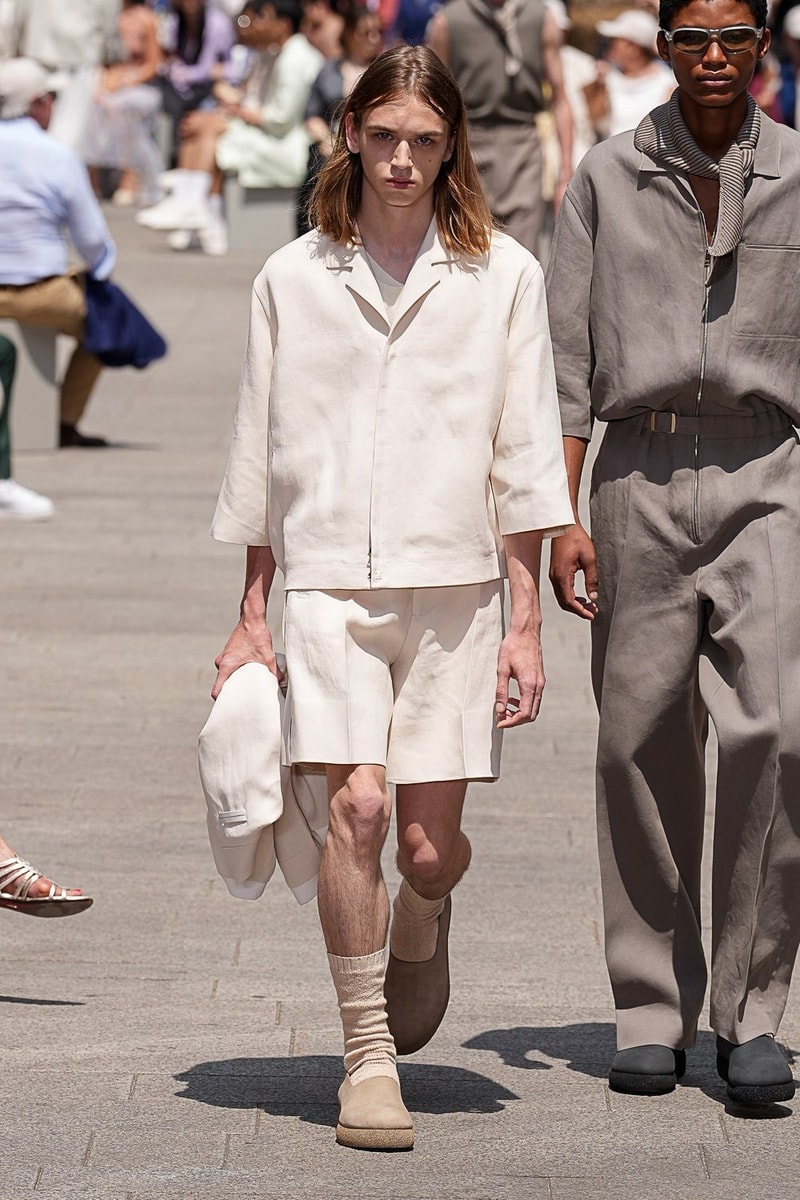 5 of 55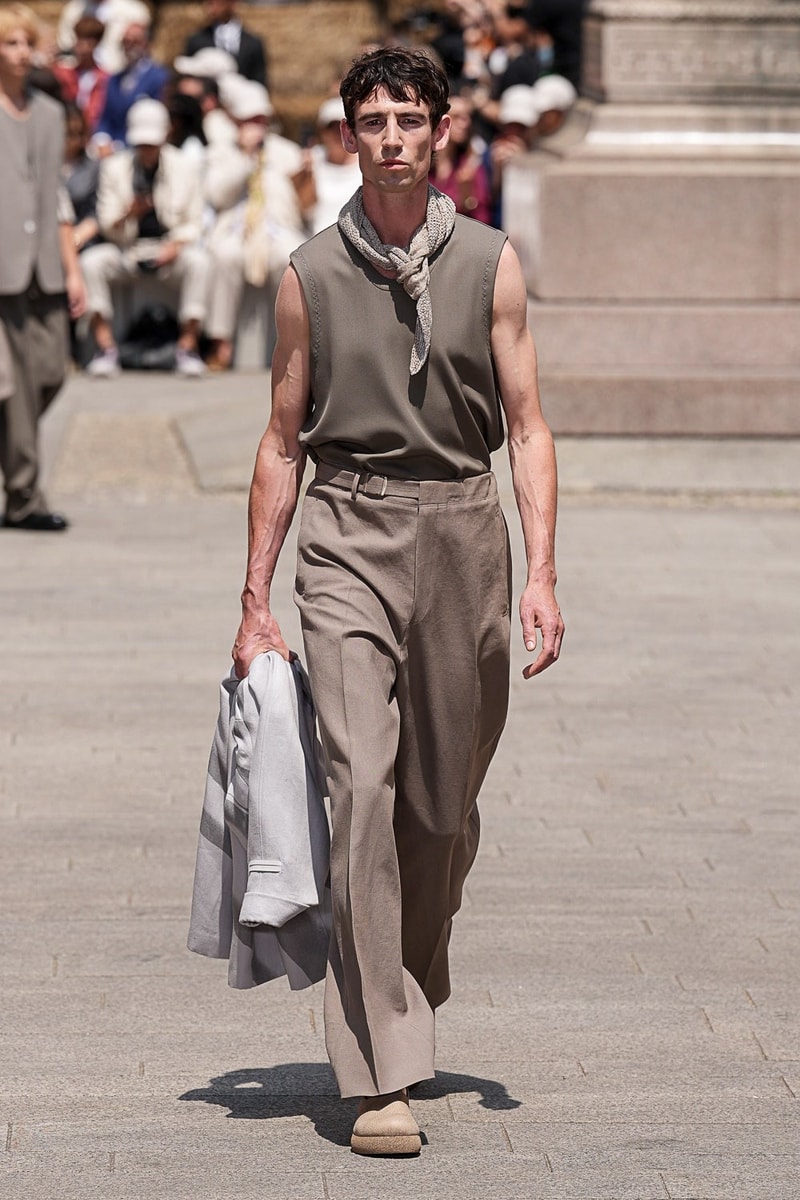 6 of 55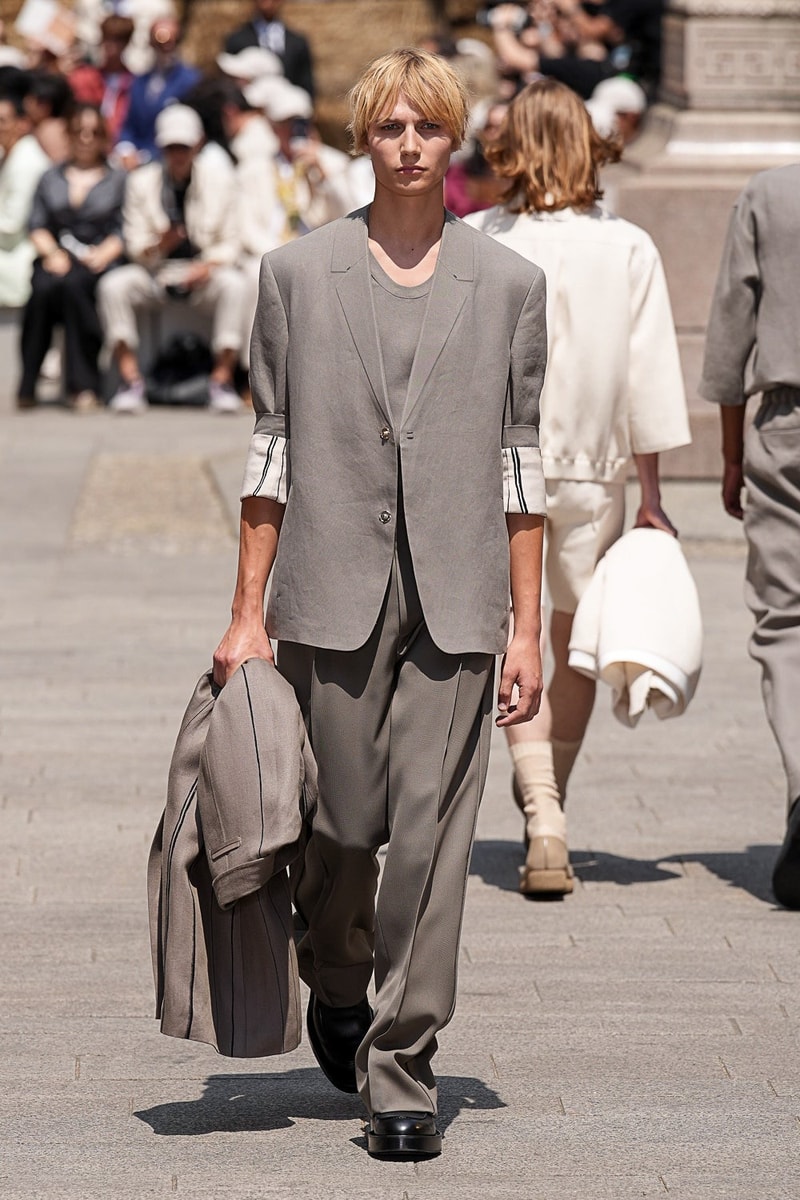 7 of 55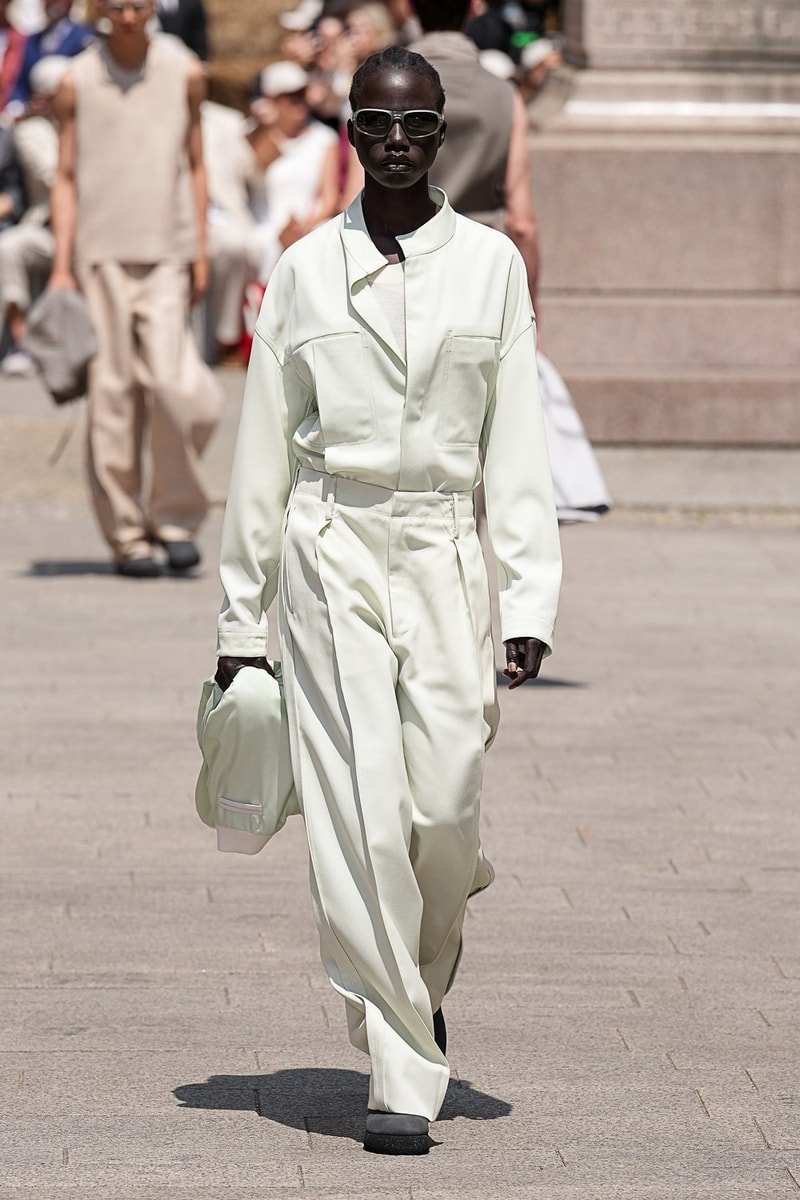 8 of 55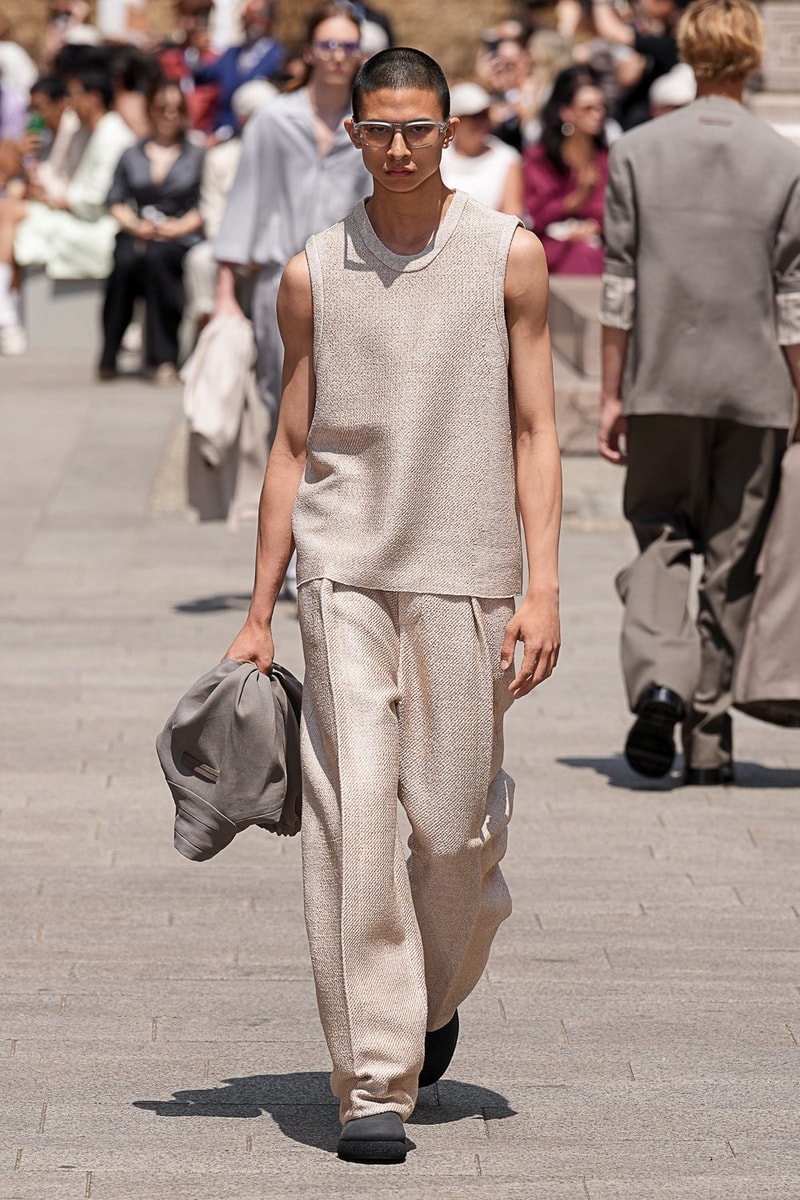 9 of 55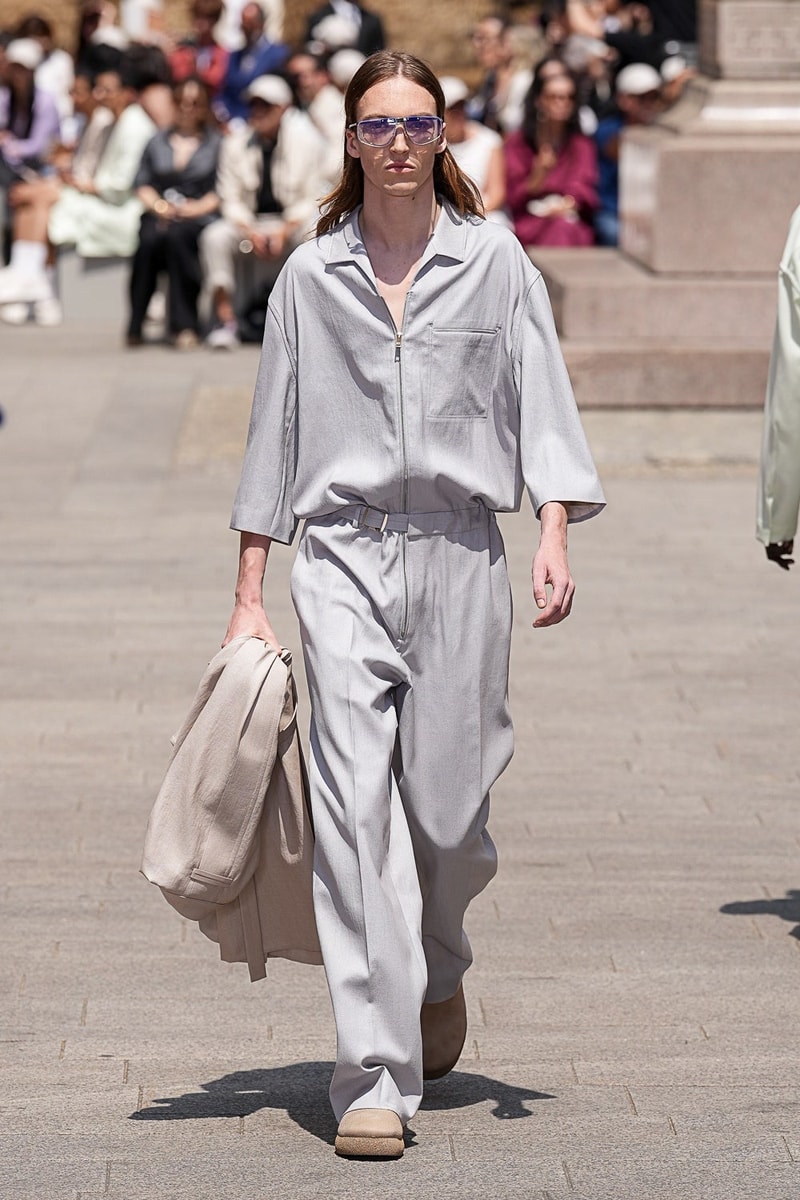 10 of 55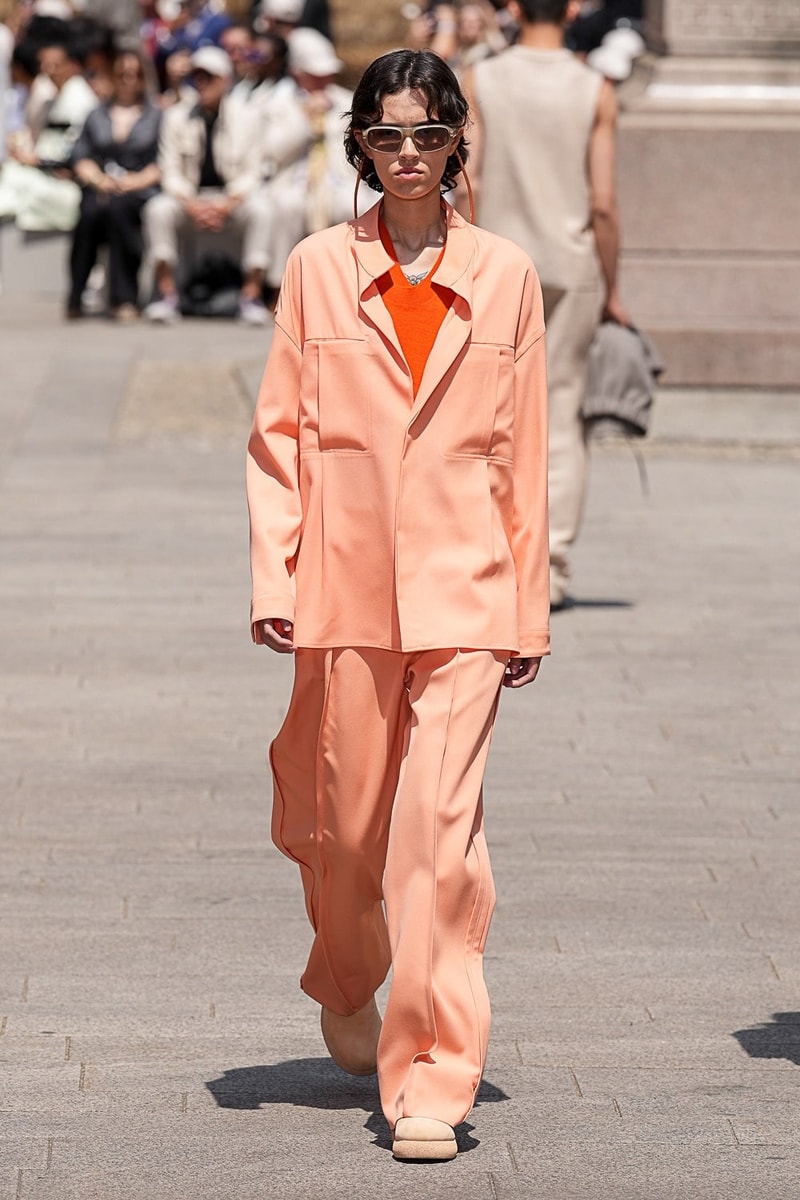 11 of 55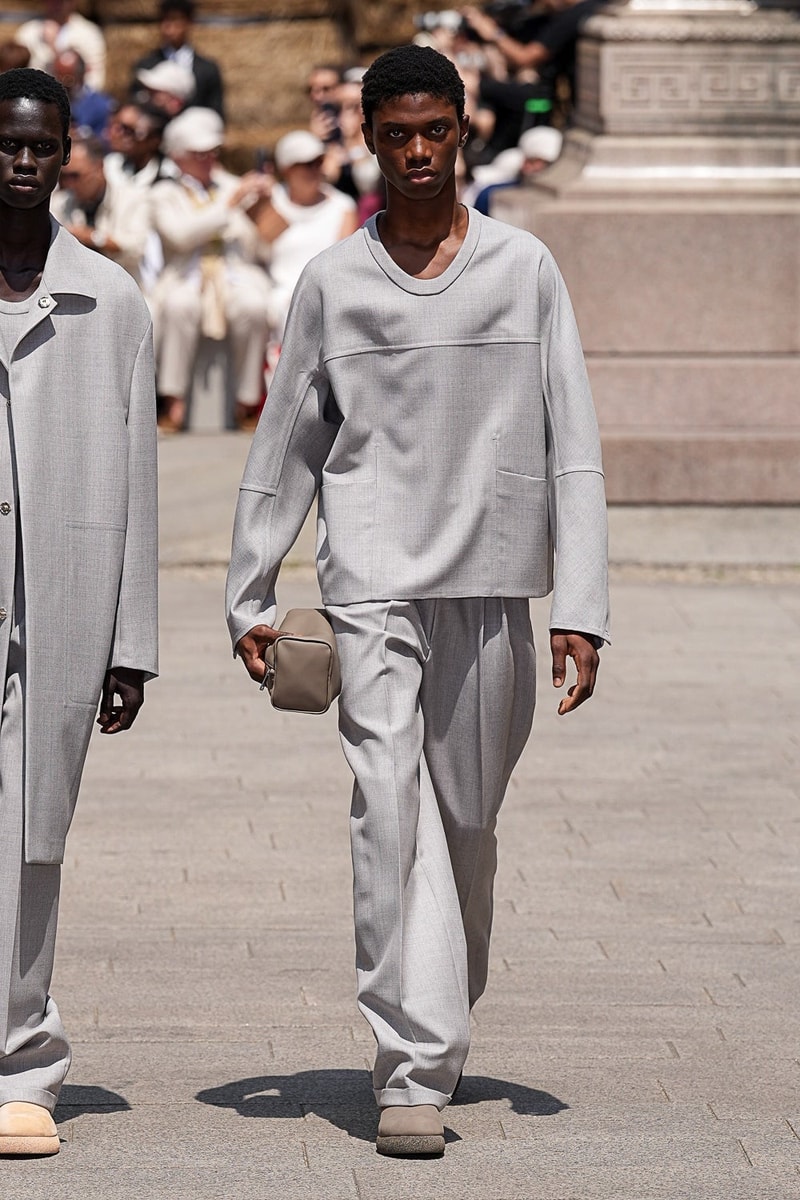 12 of 55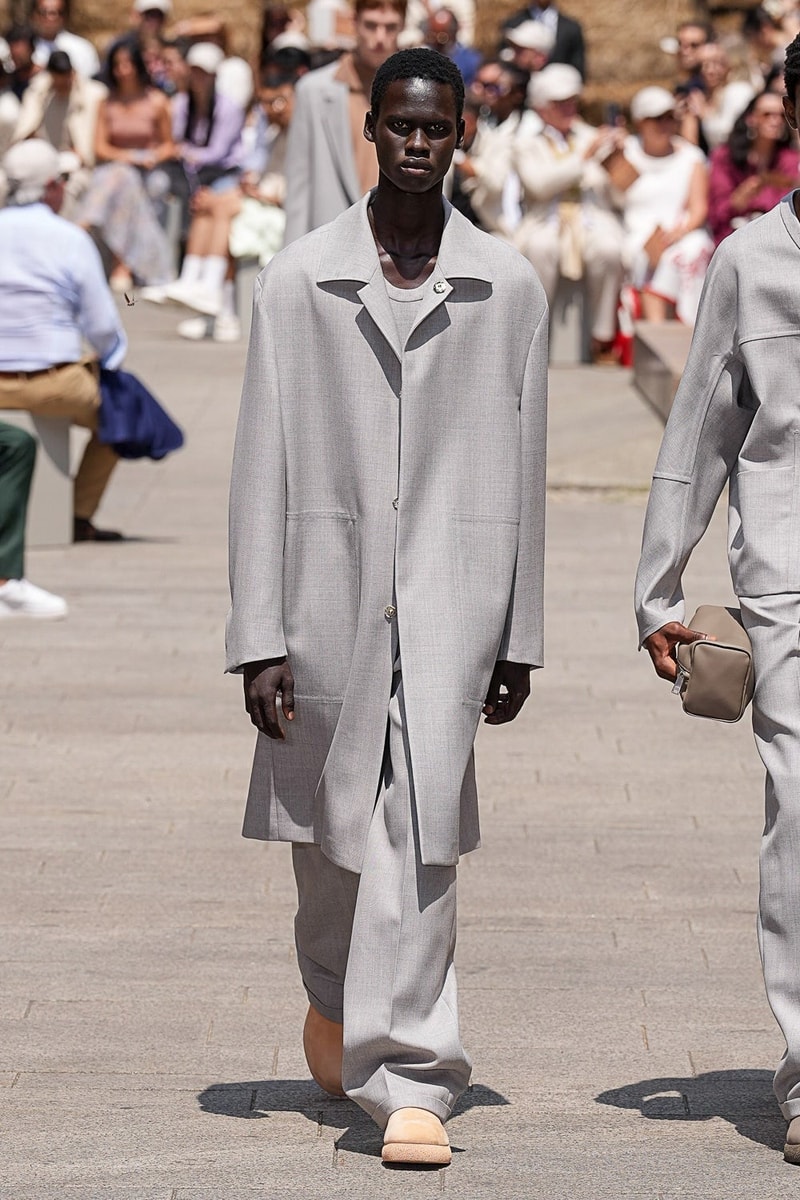 13 of 55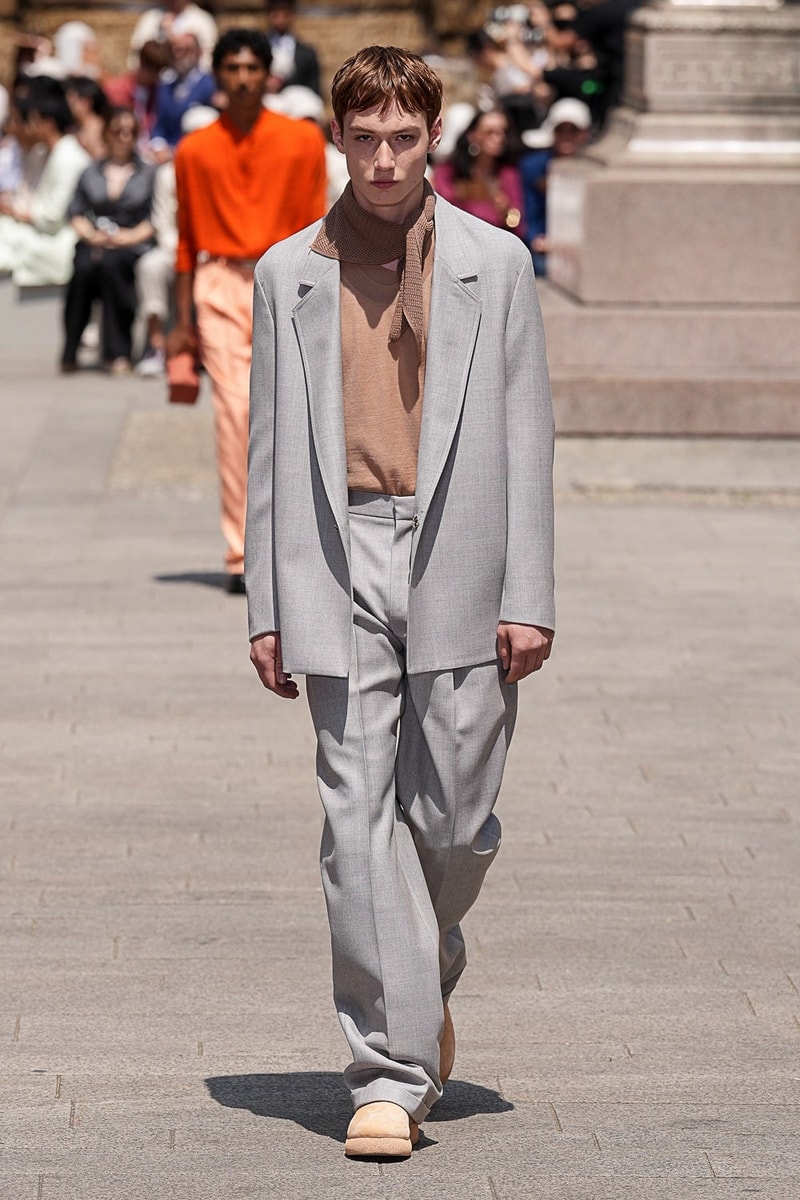 14 of 55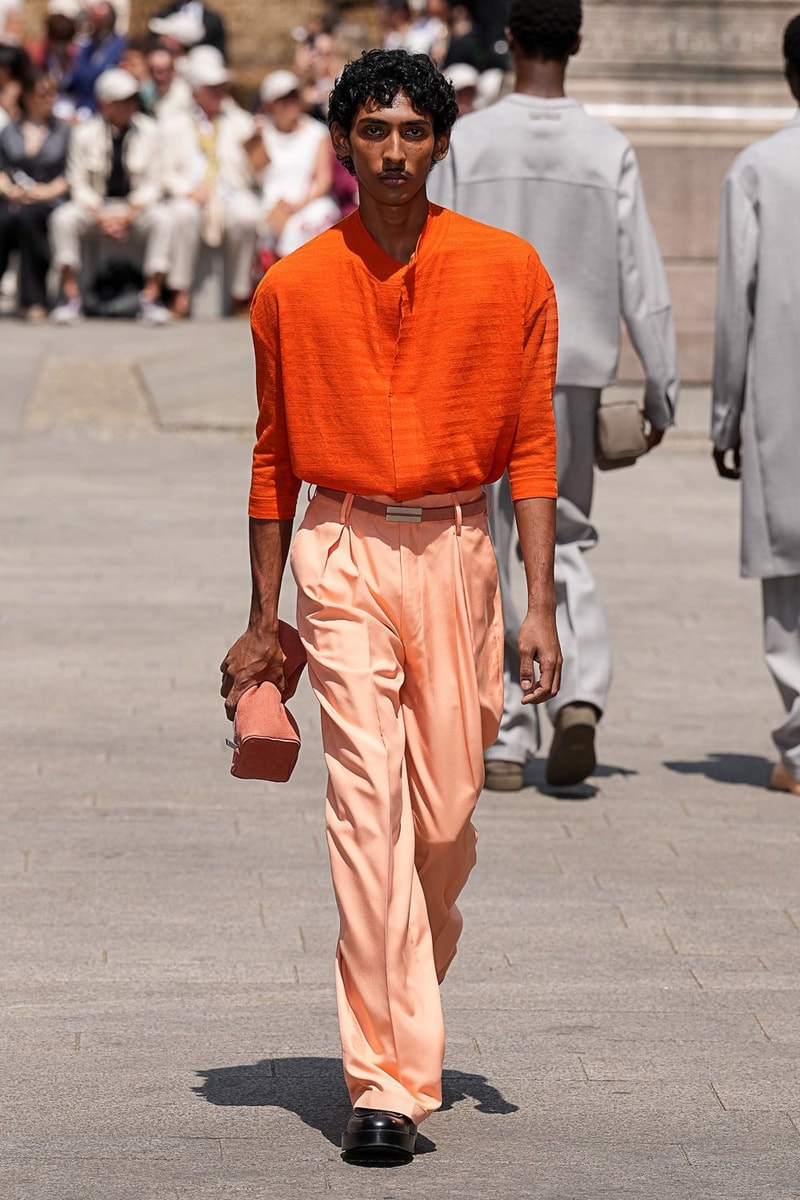 15 of 55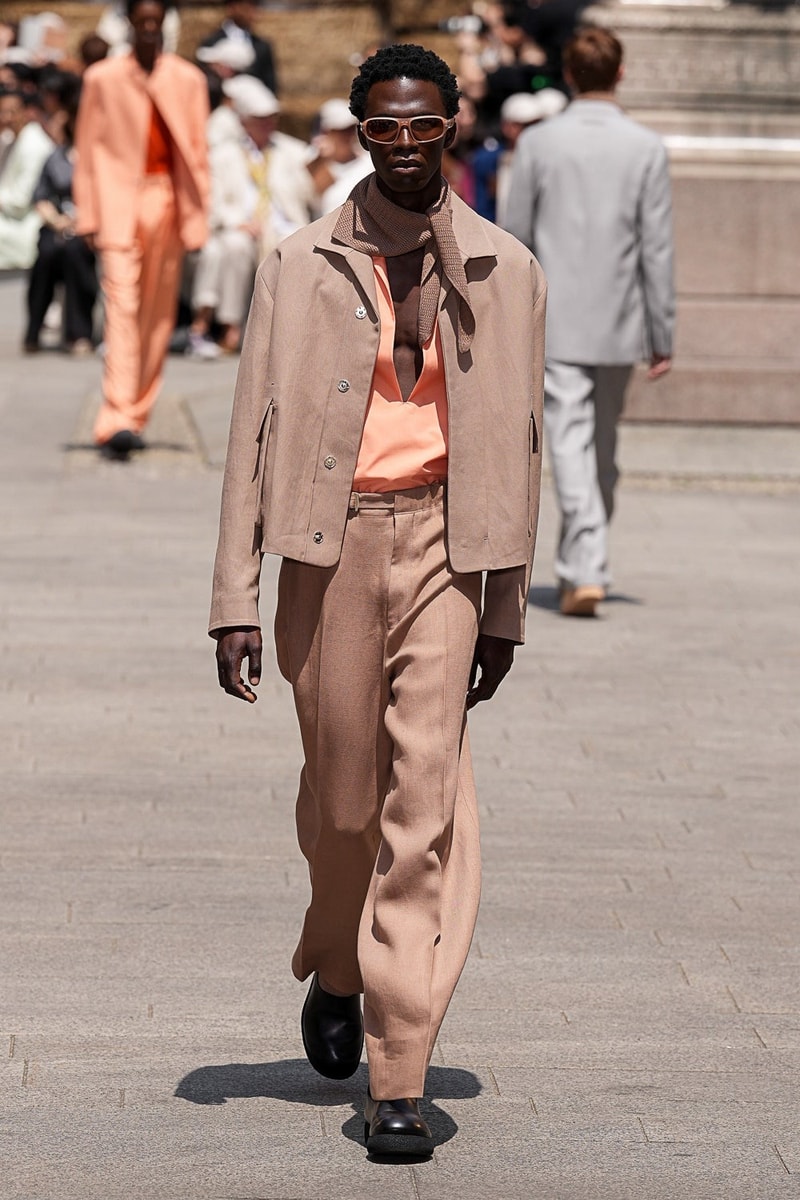 16 of 55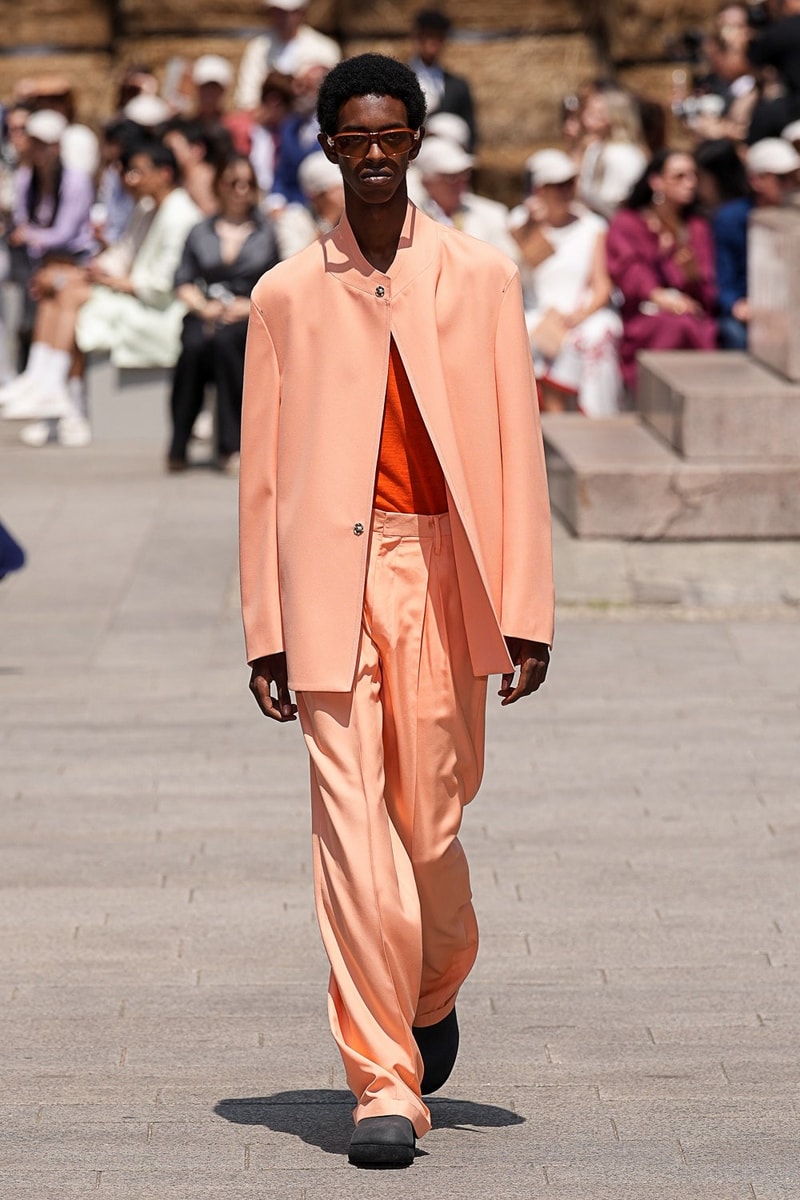 17 of 55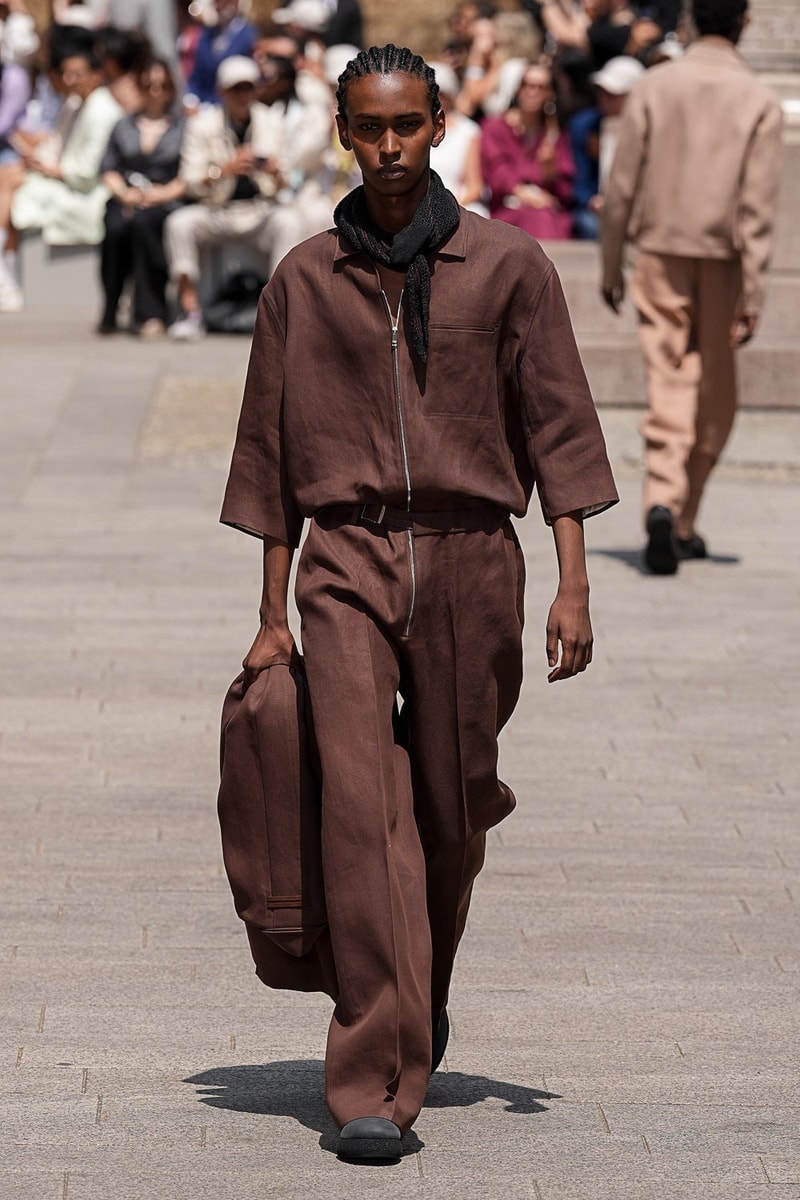 18 of 55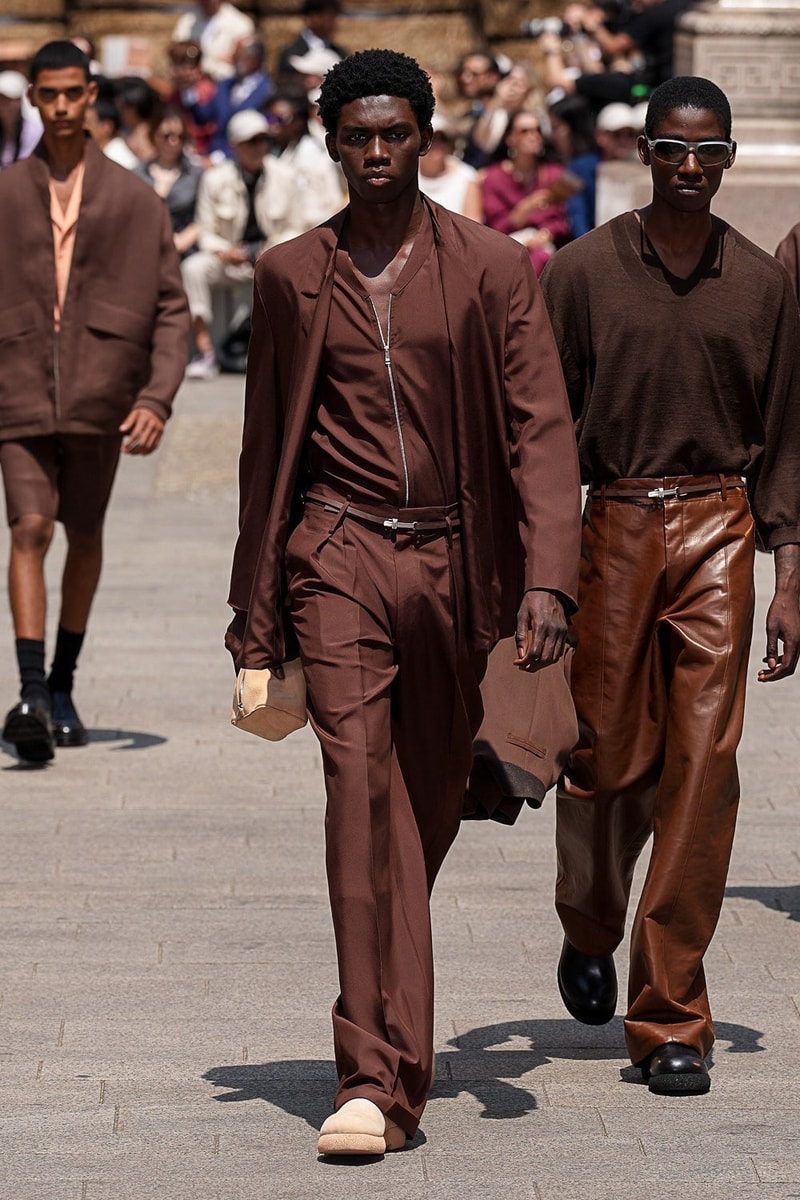 19 of 55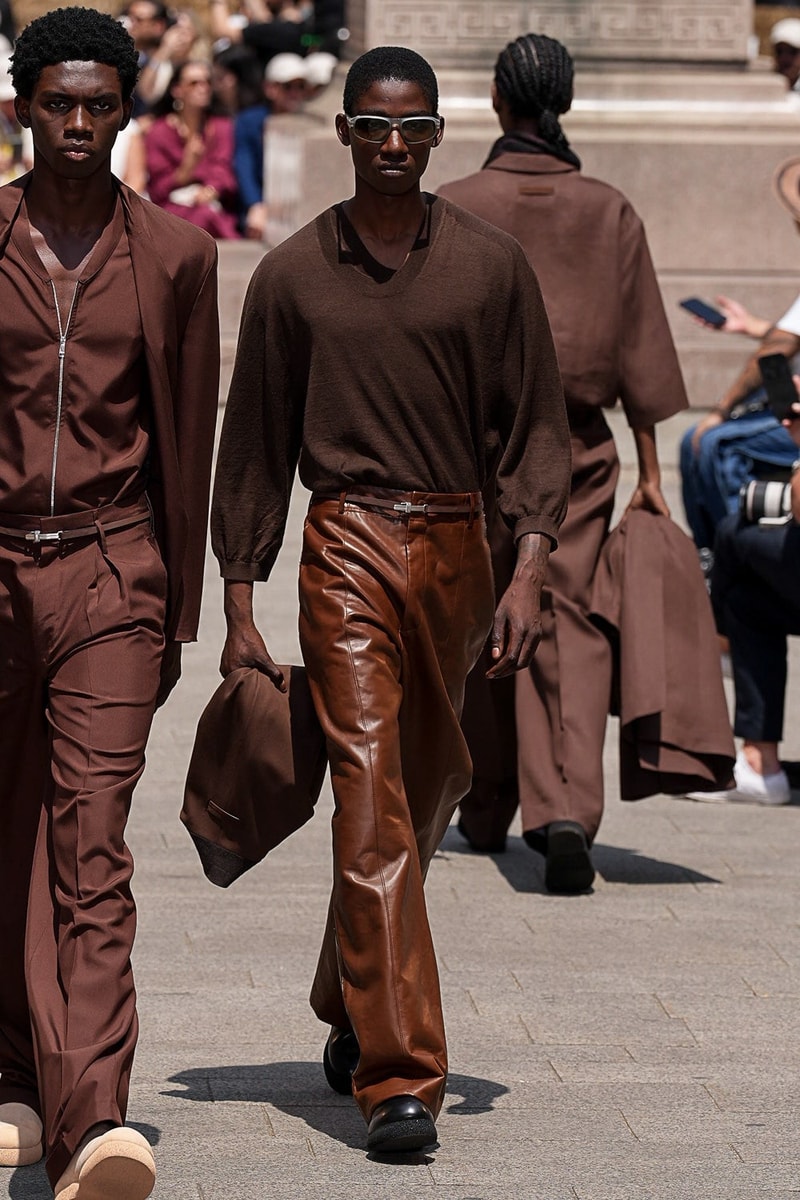 20 of 55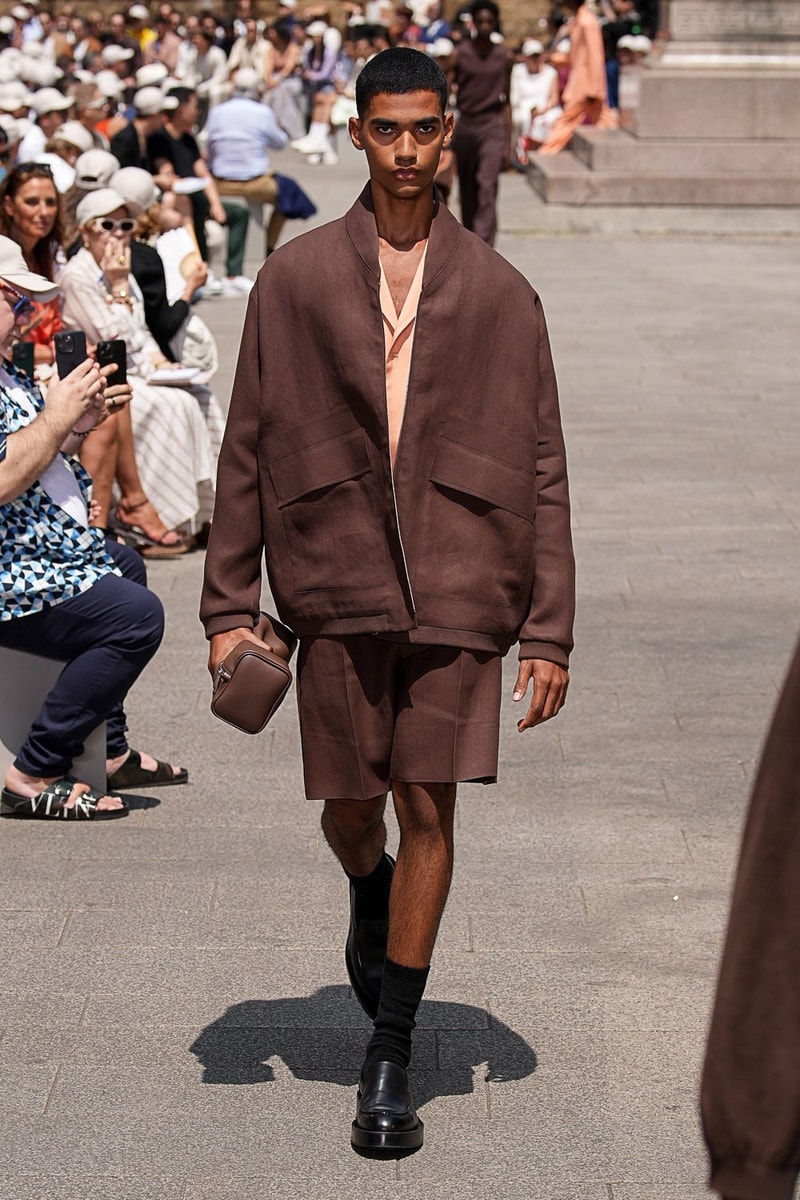 21 of 55
22 of 55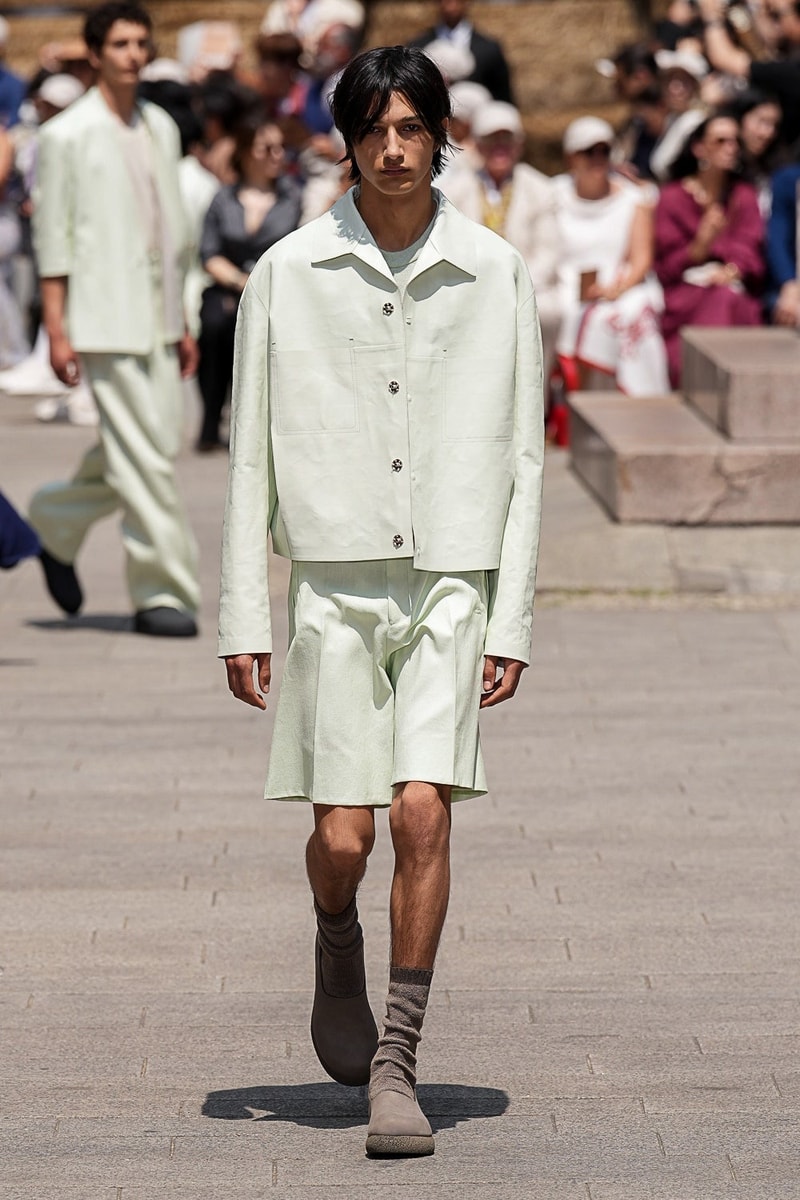 23 of 55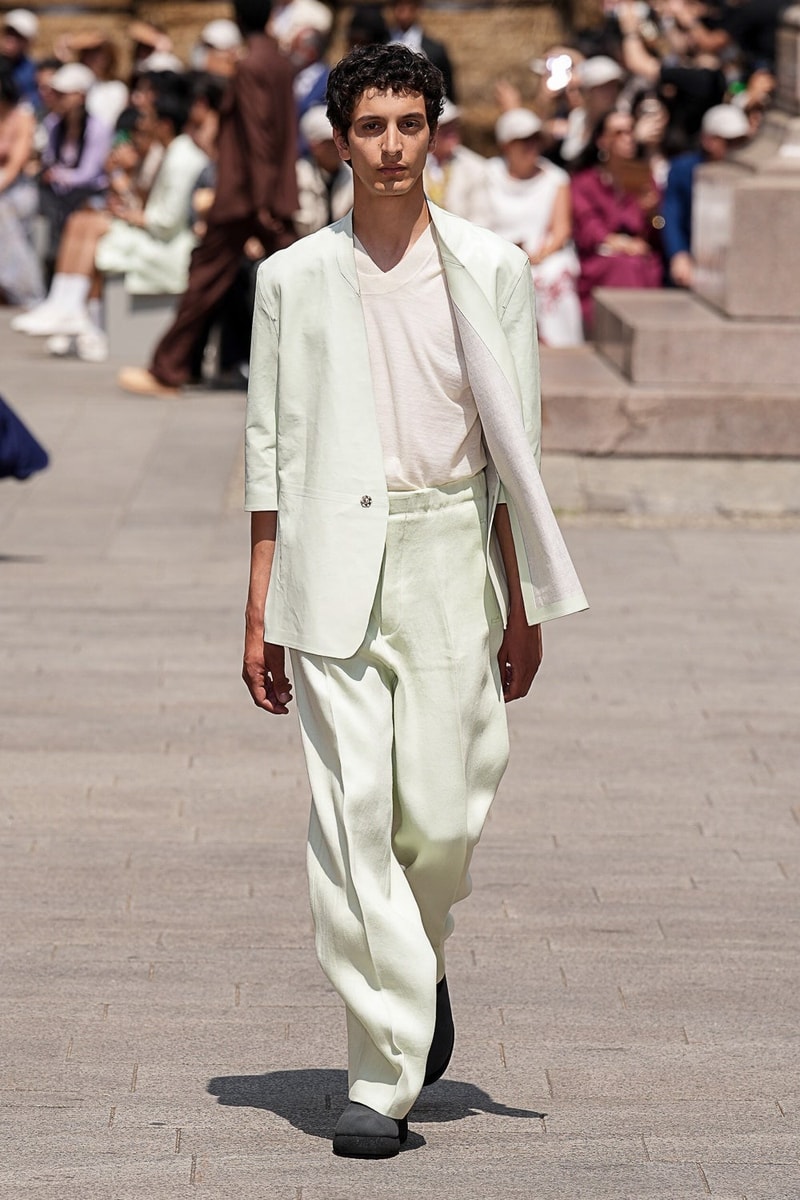 24 of 55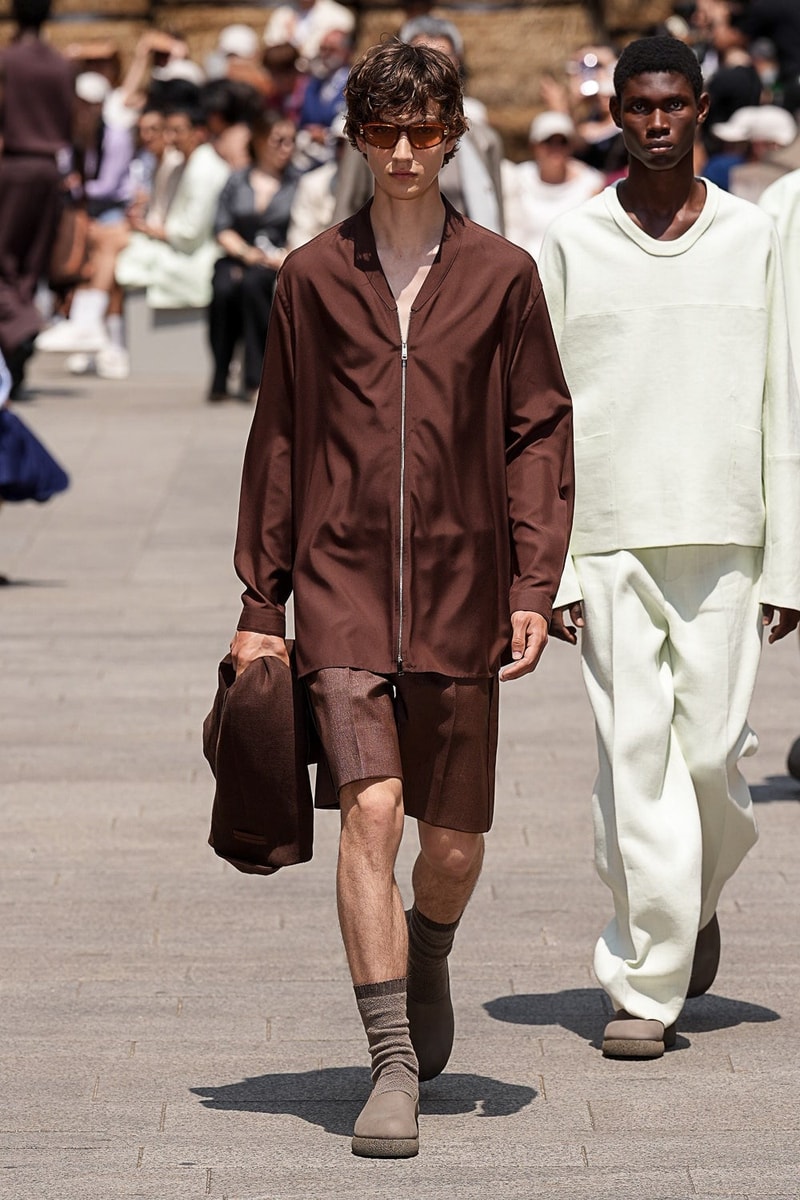 25 of 55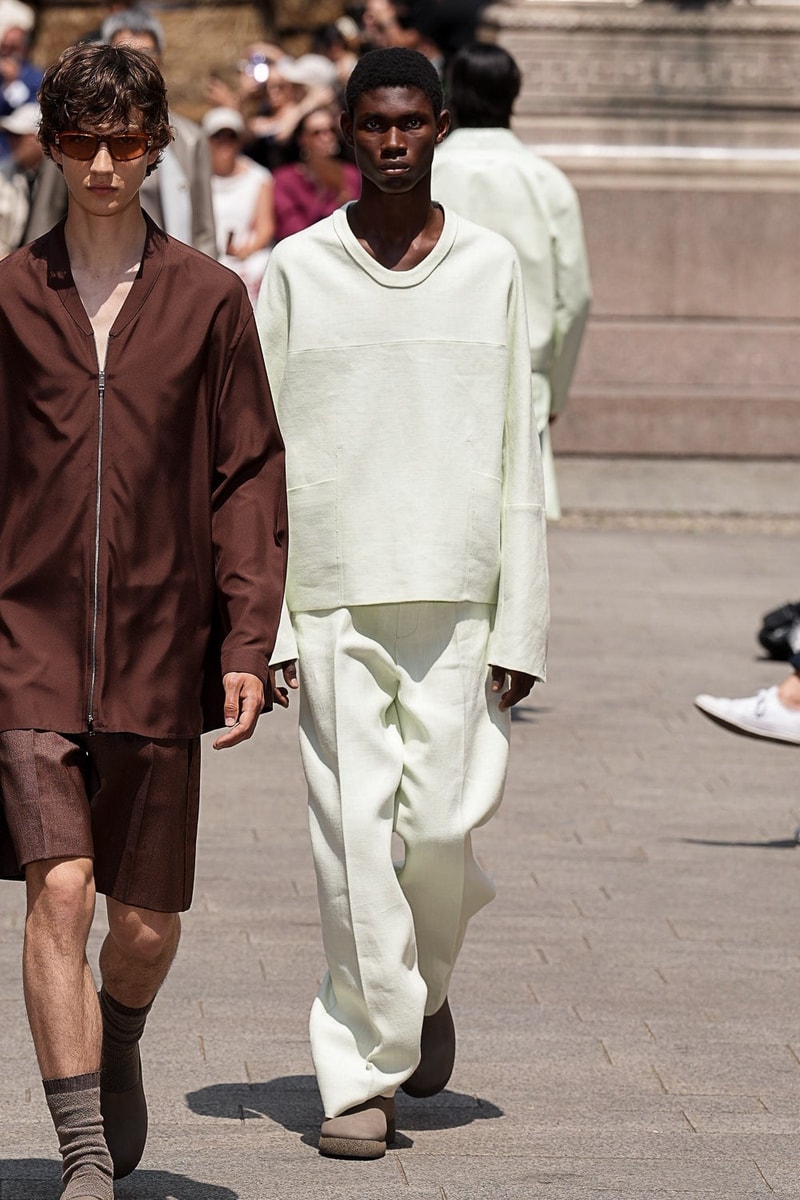 26 of 55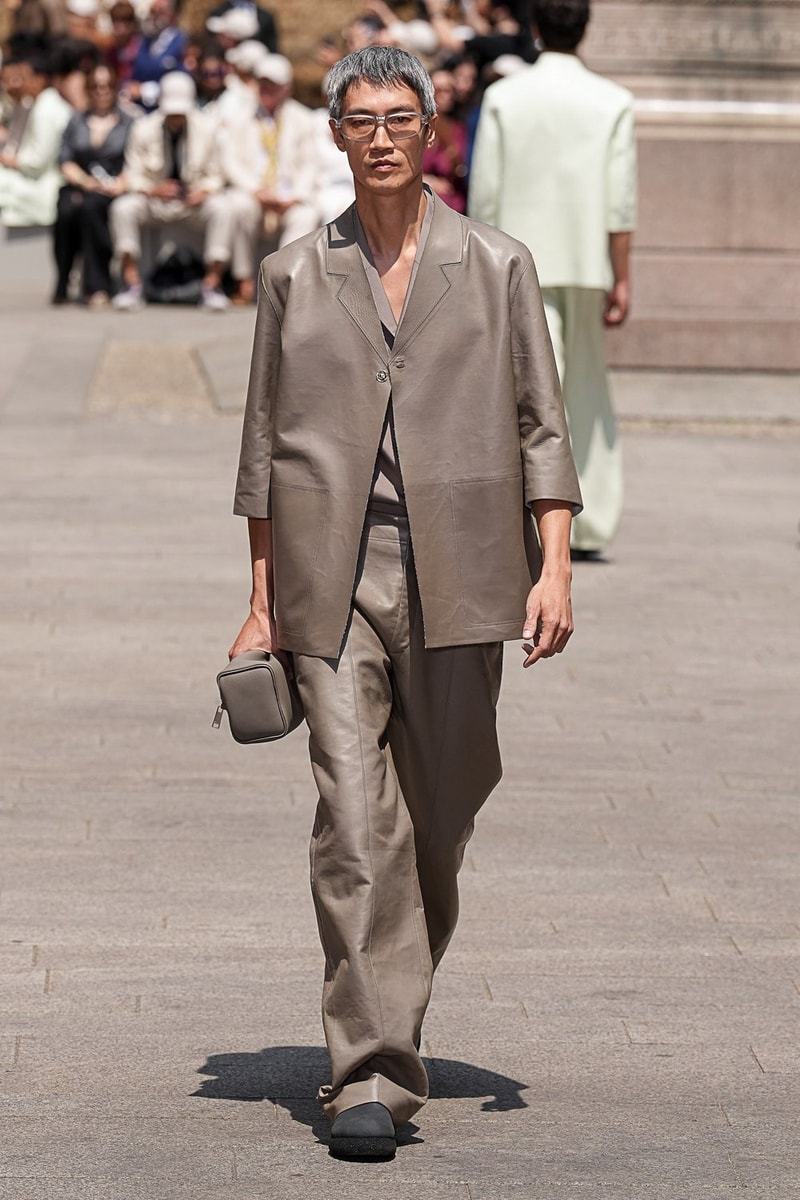 27 of 55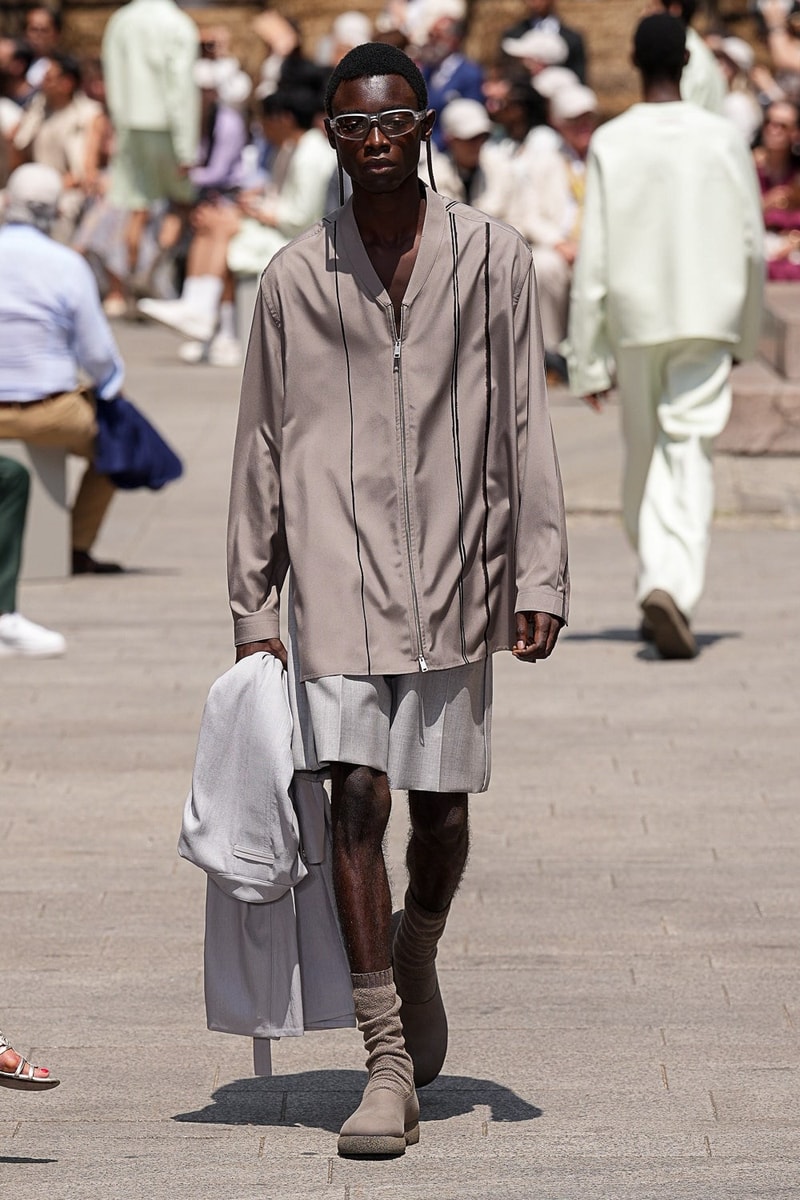 28 of 55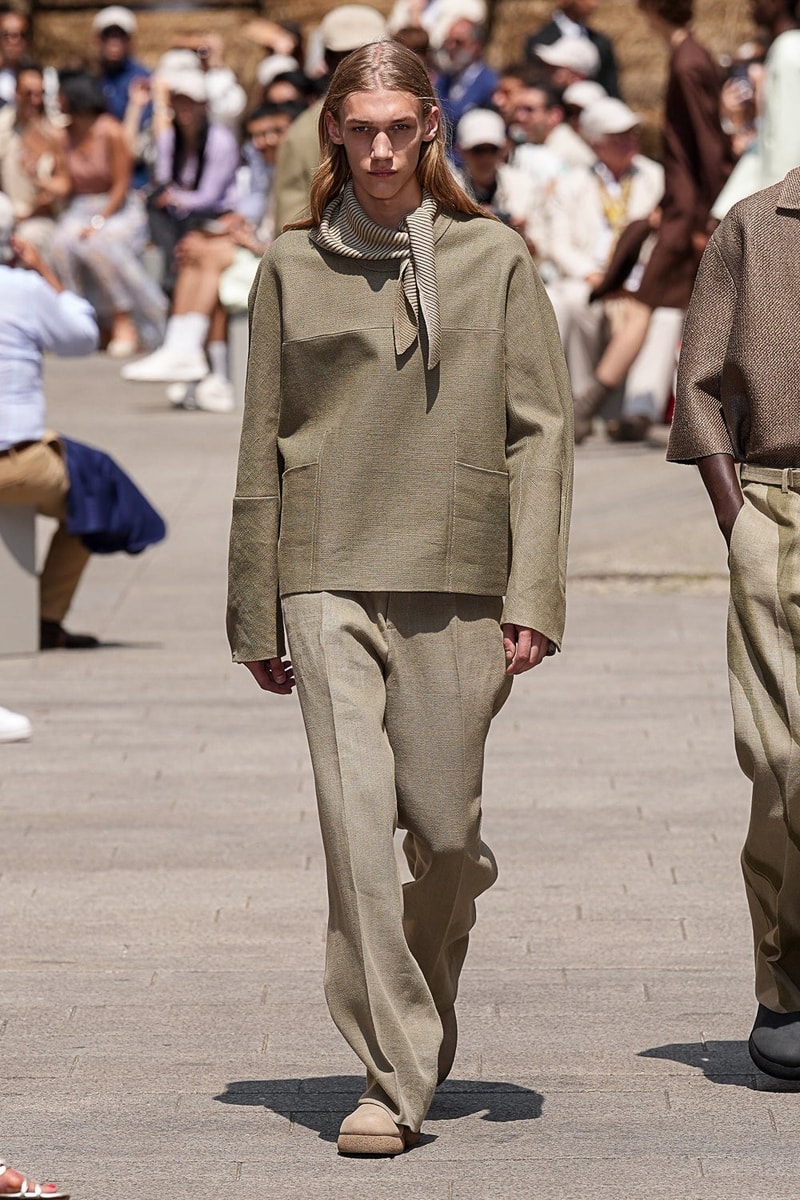 29 of 55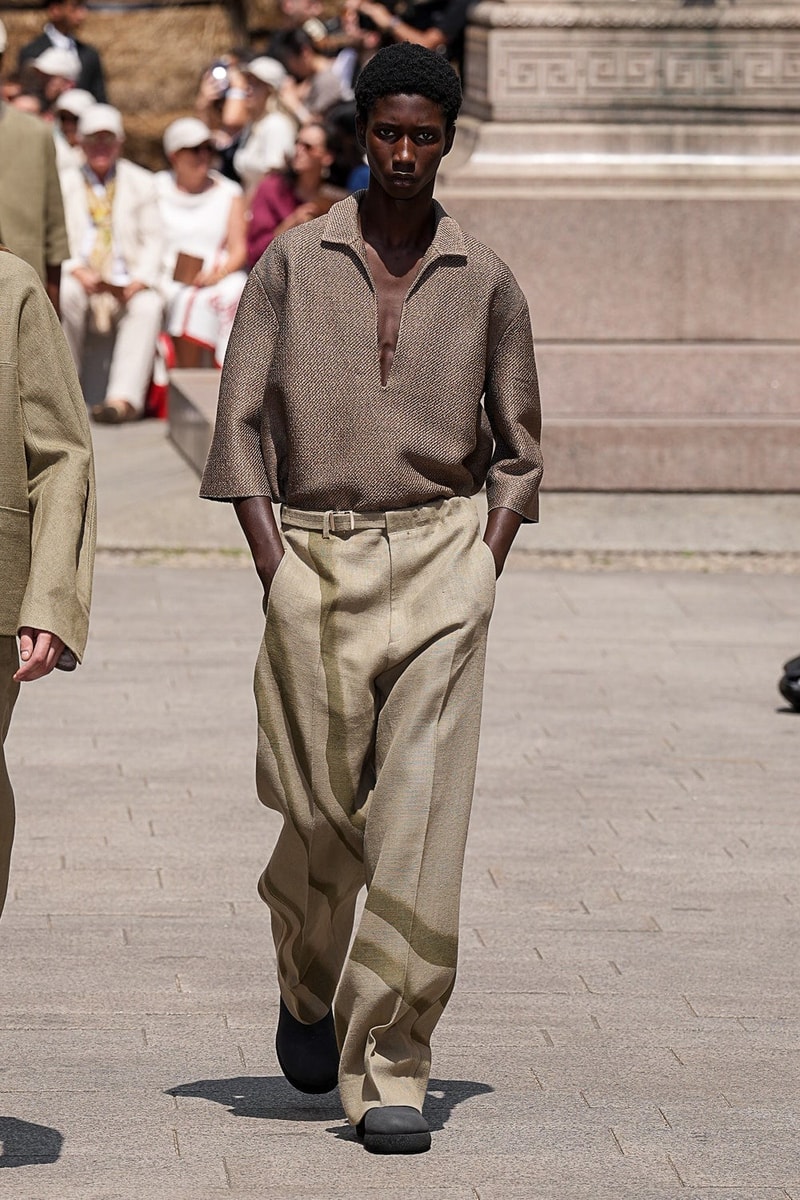 30 of 55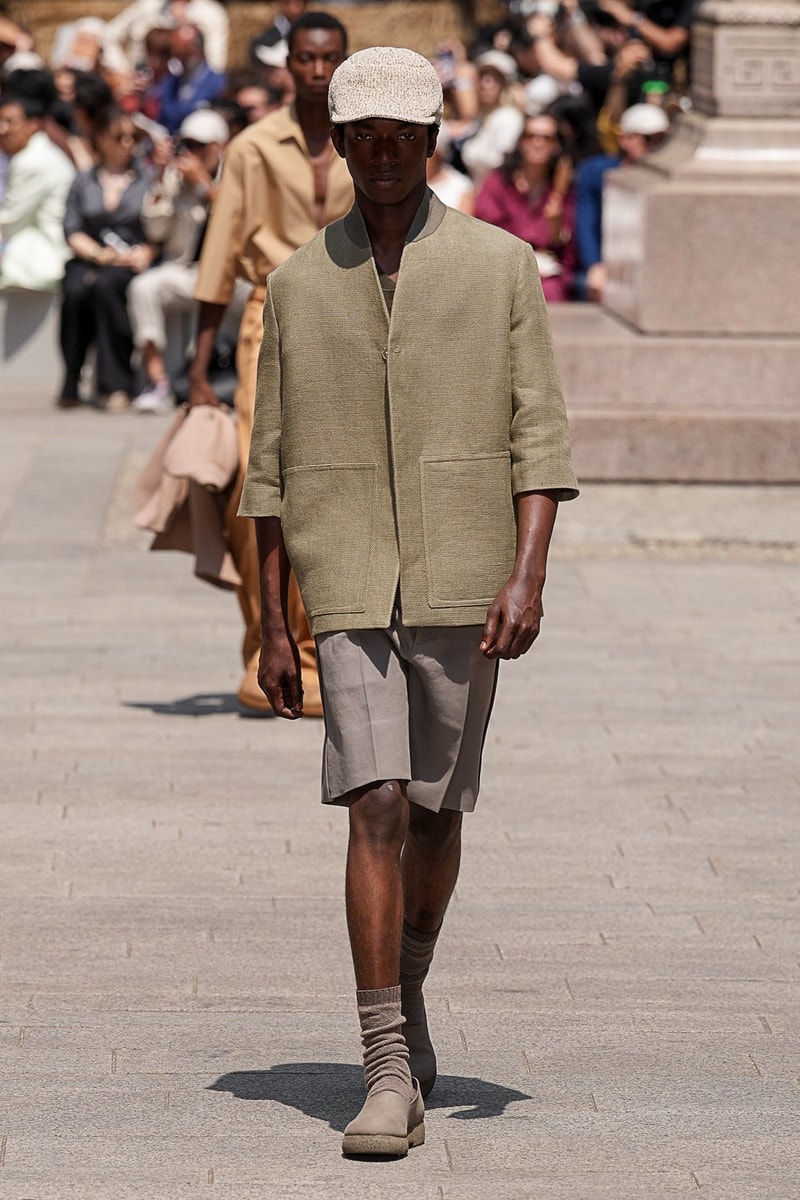 31 of 55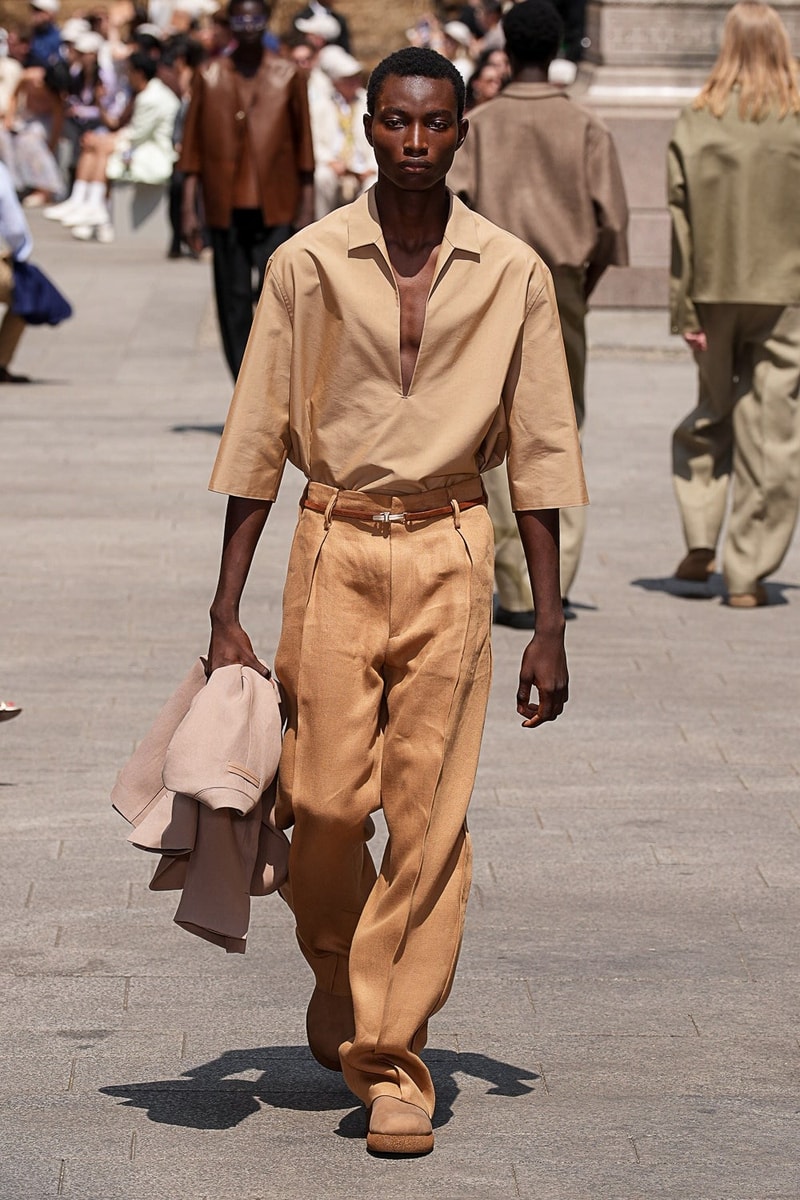 32 of 55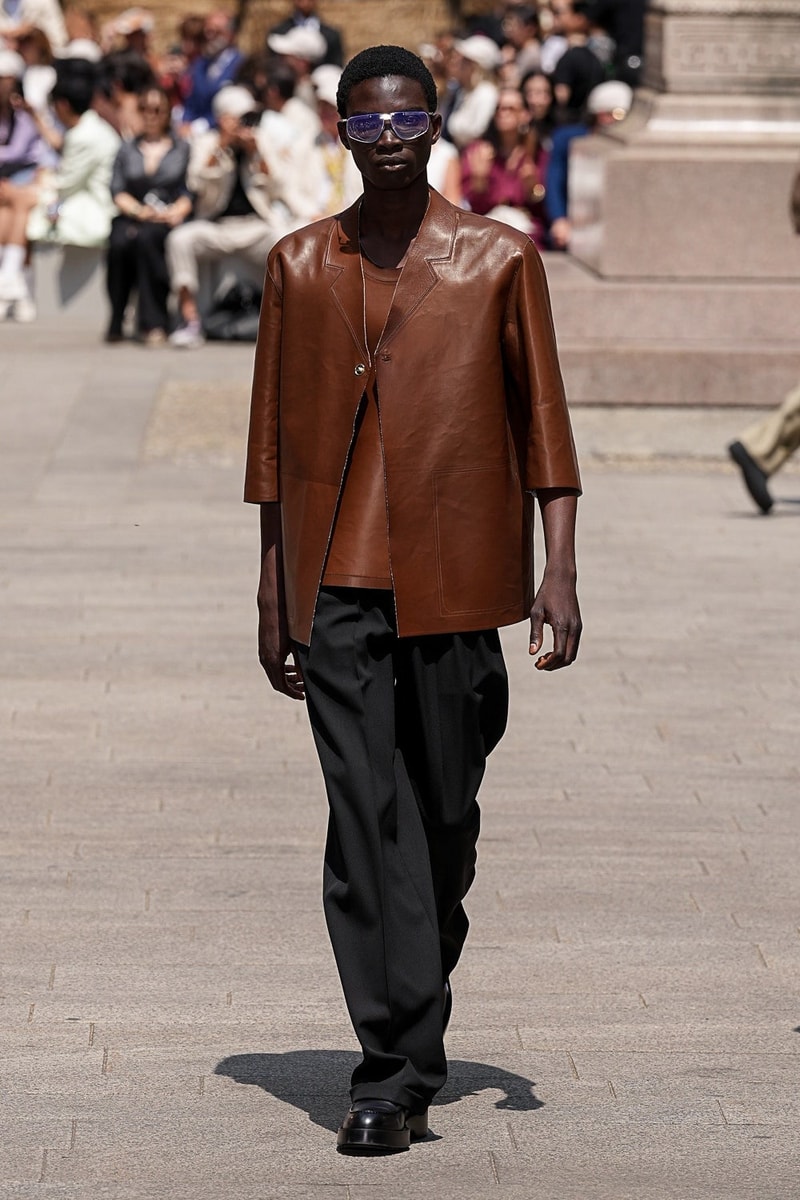 33 of 55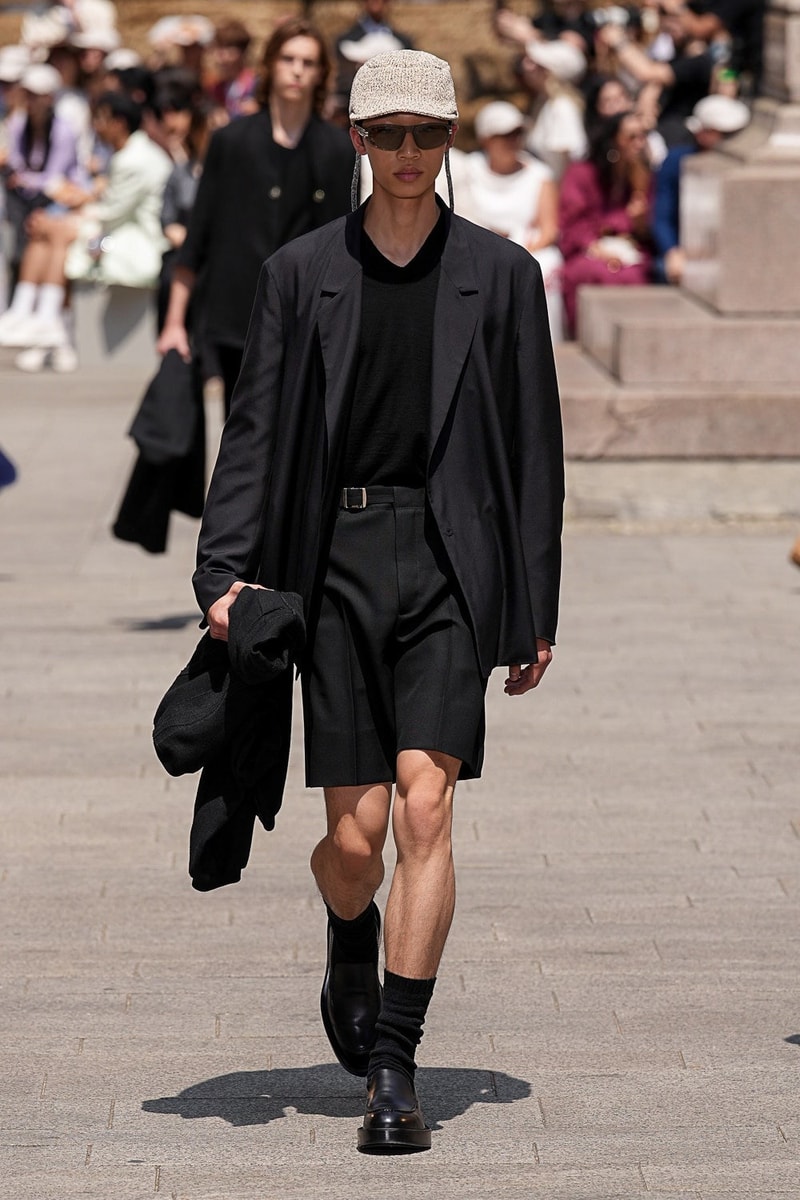 34 of 55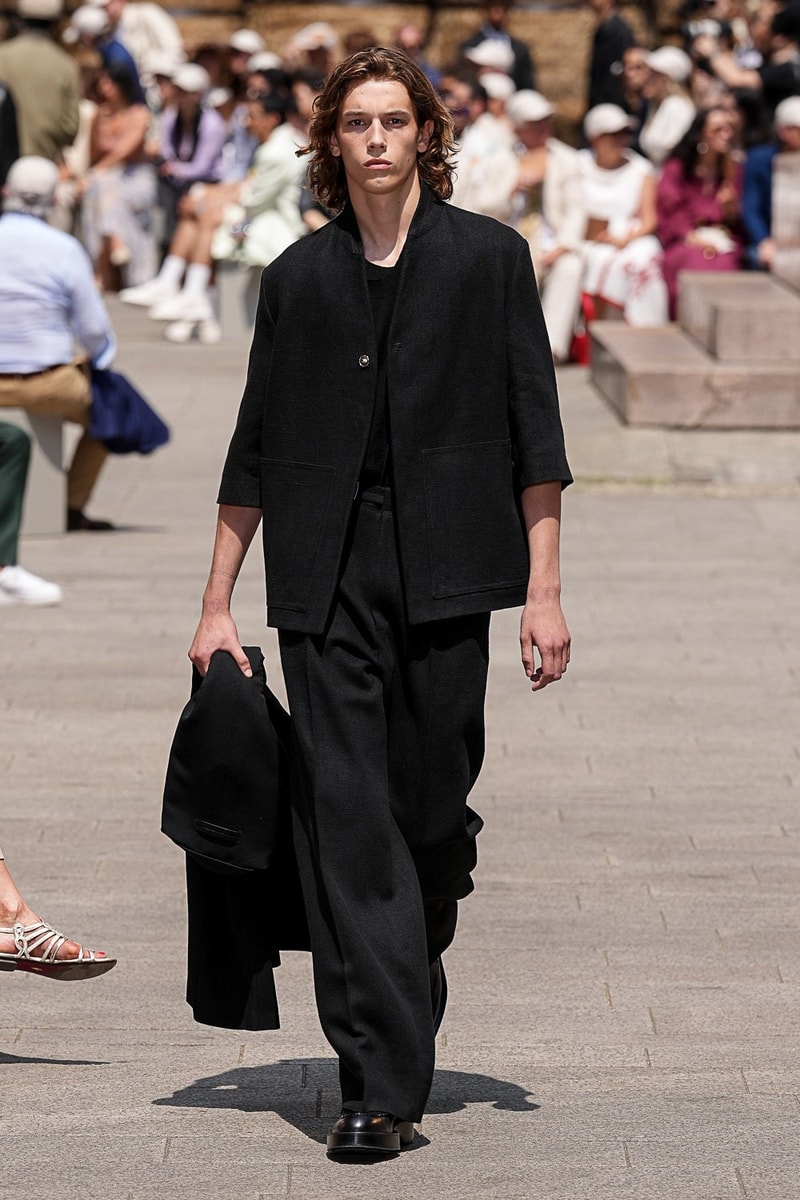 35 of 55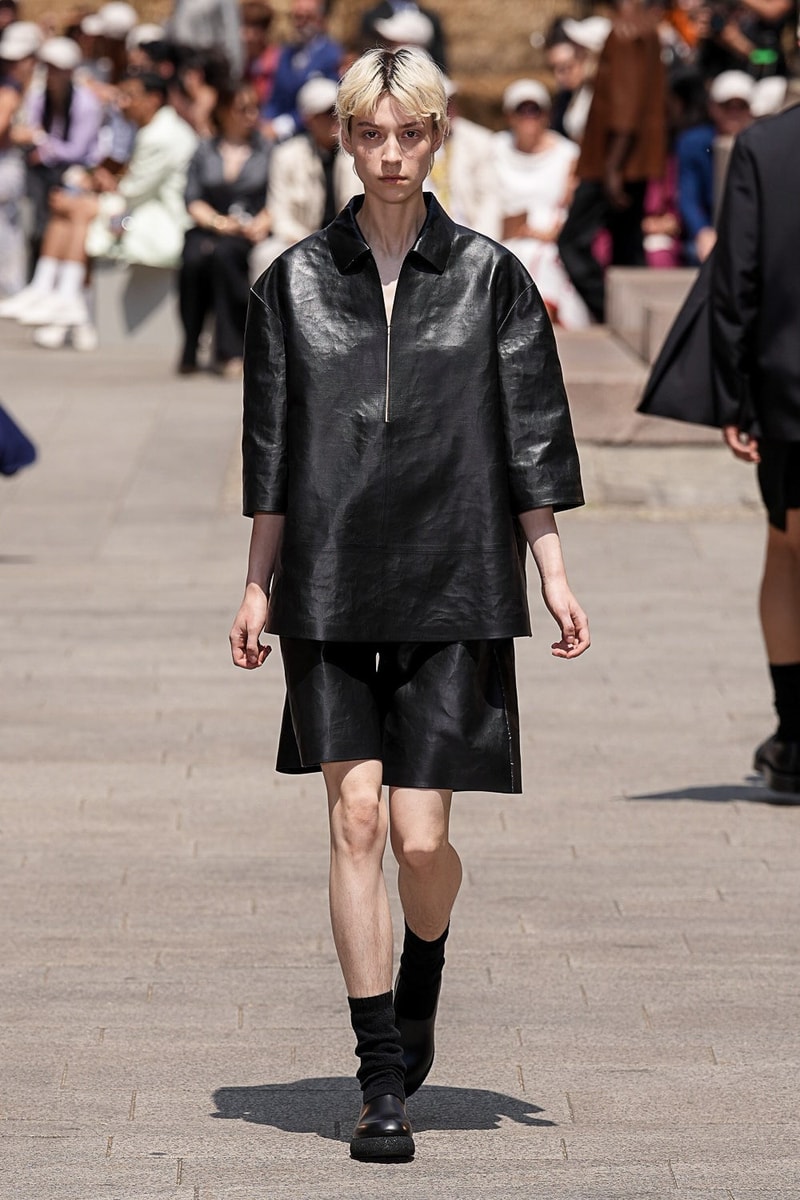 36 of 55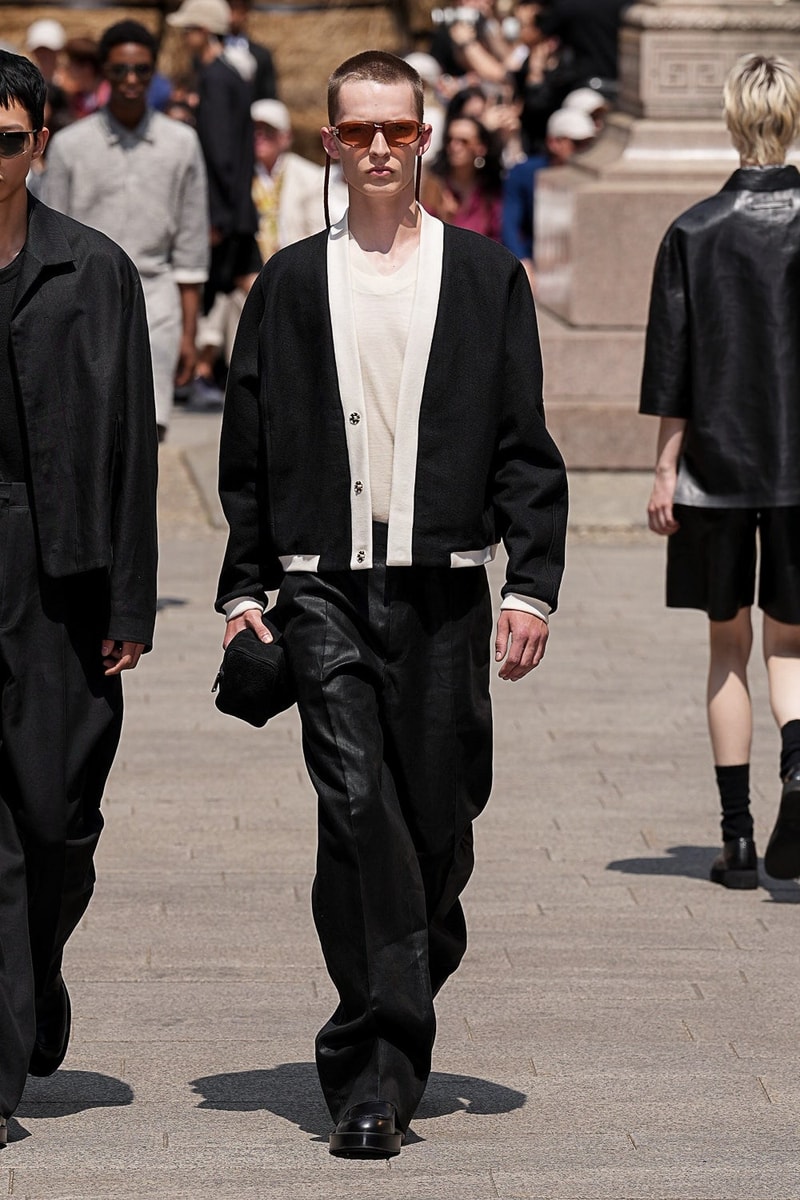 37 of 55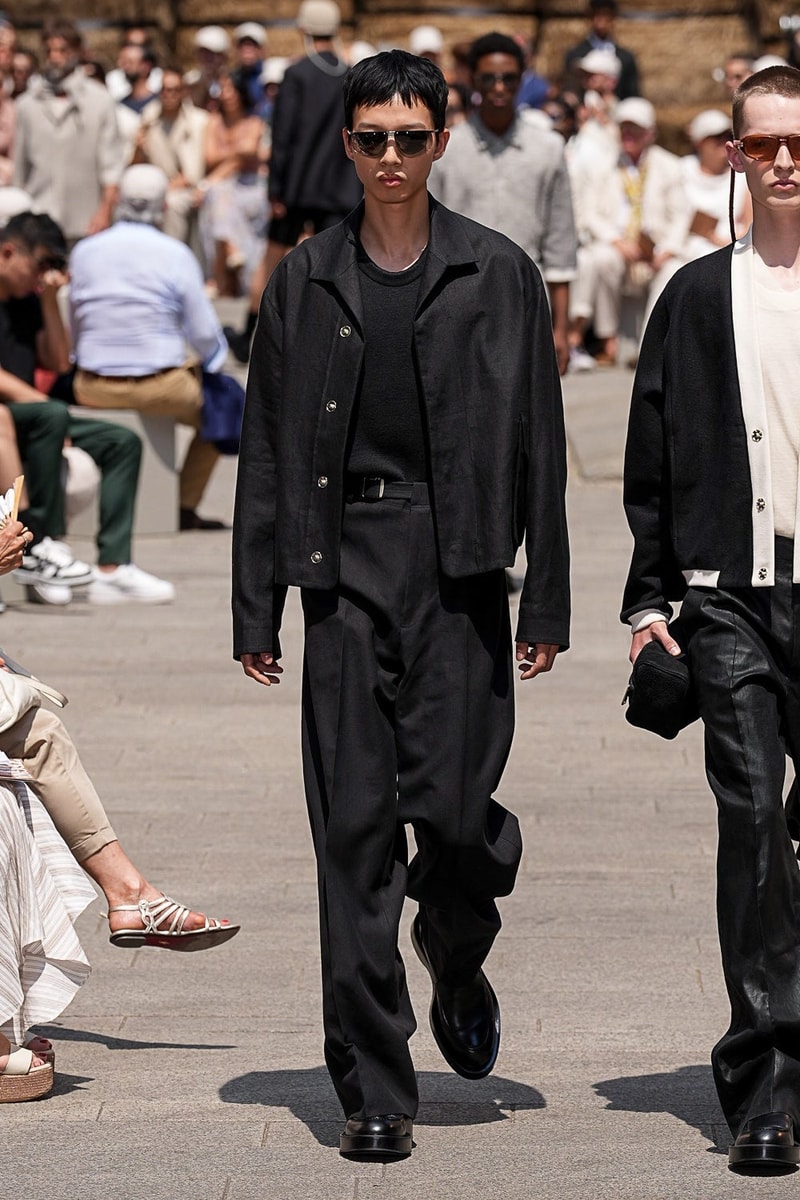 38 of 55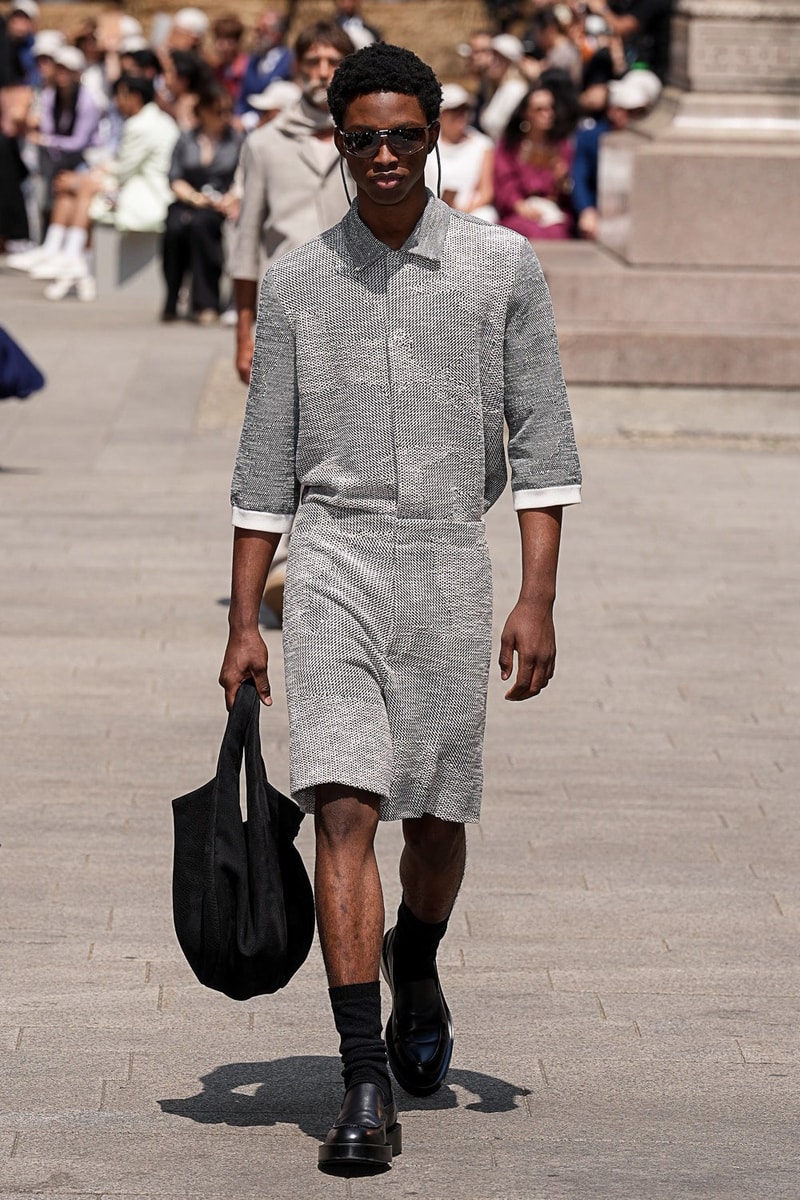 39 of 55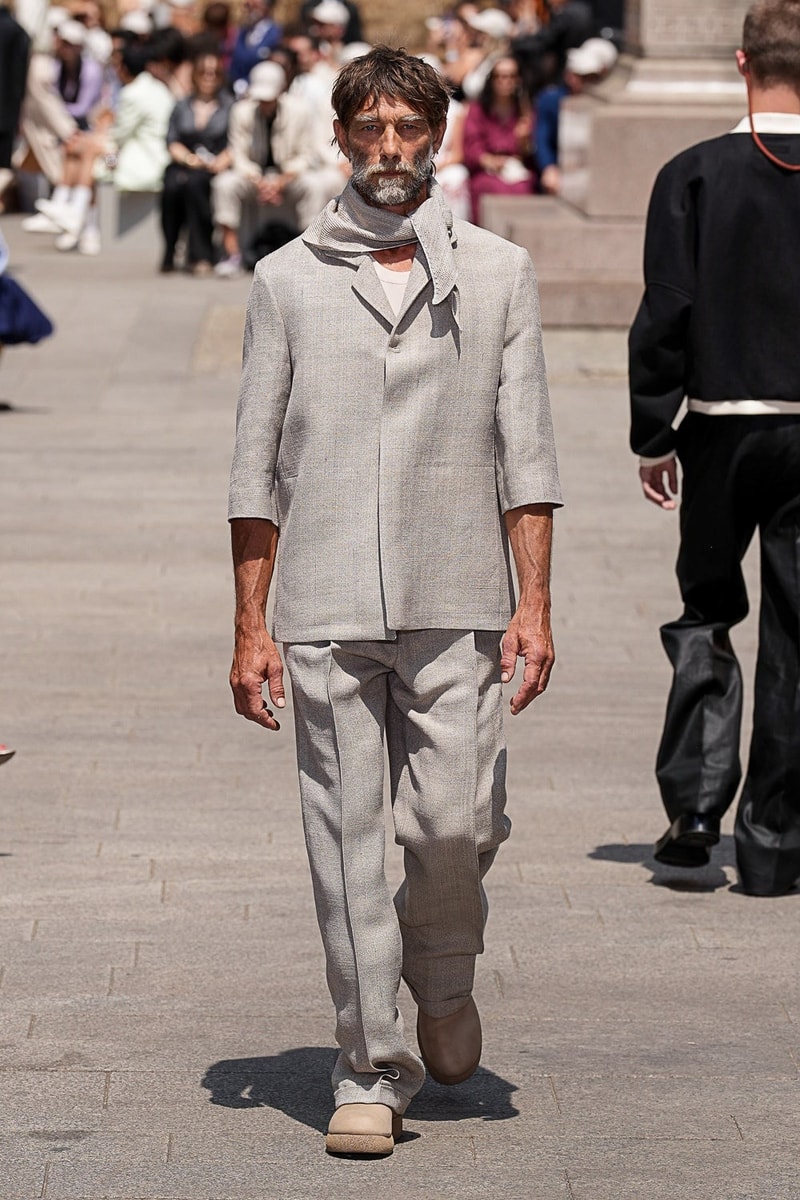 40 of 55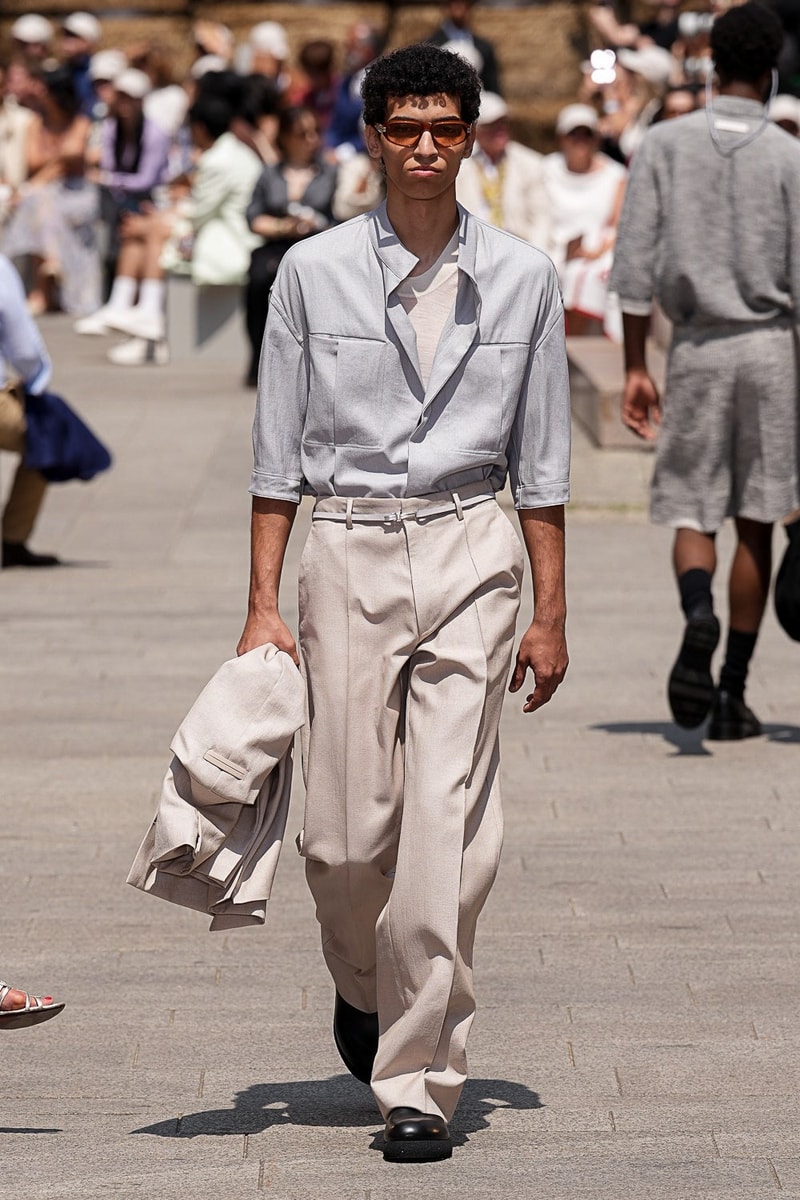 41 of 55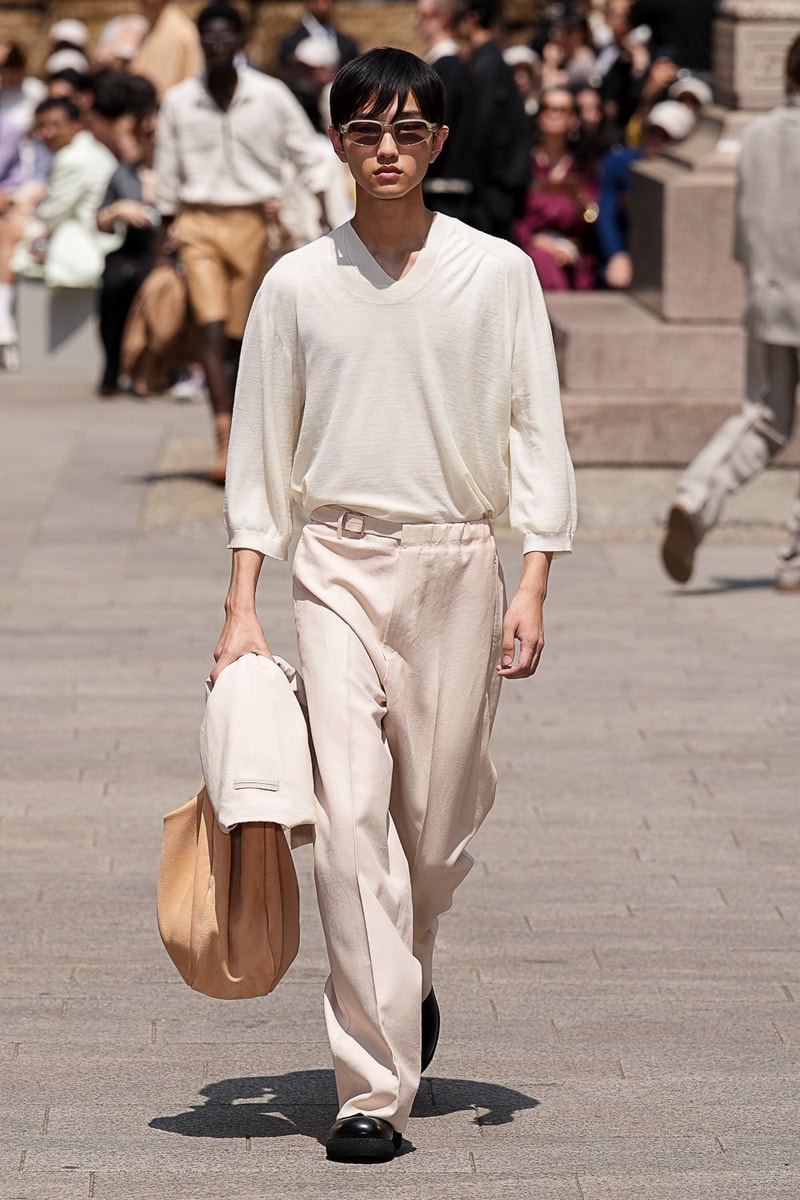 42 of 55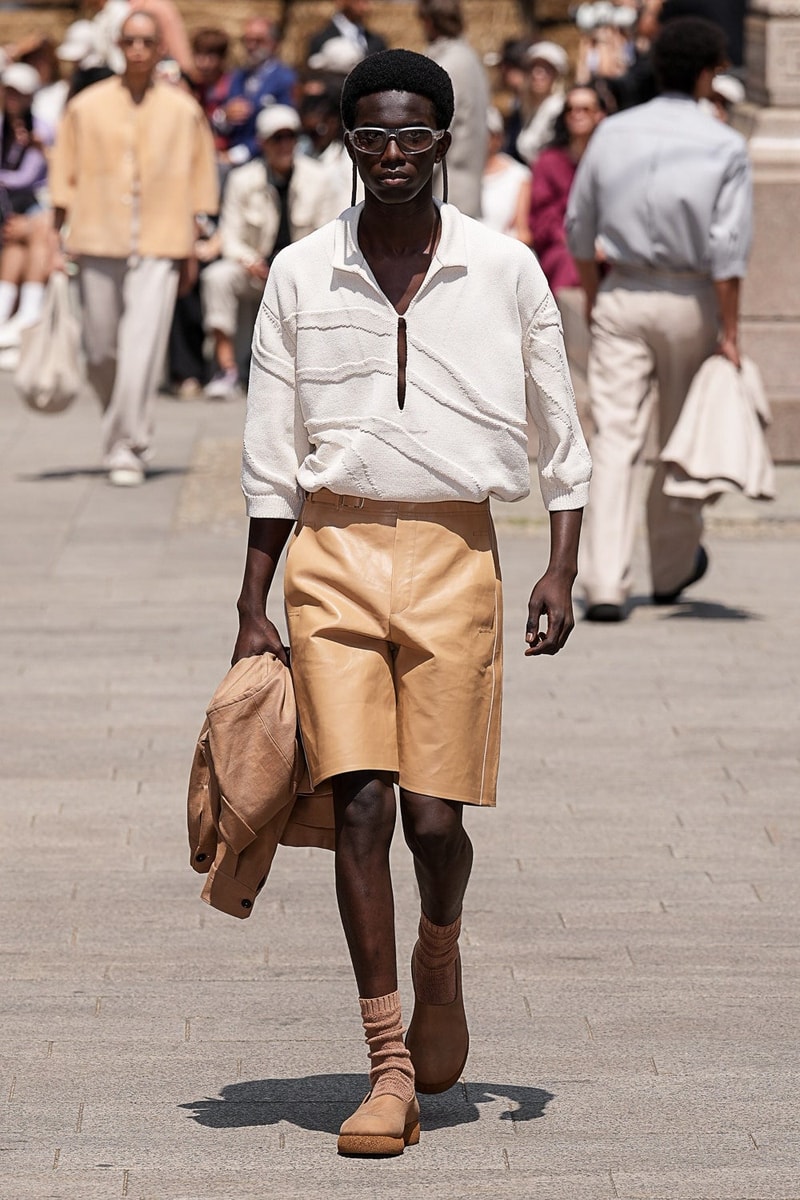 43 of 55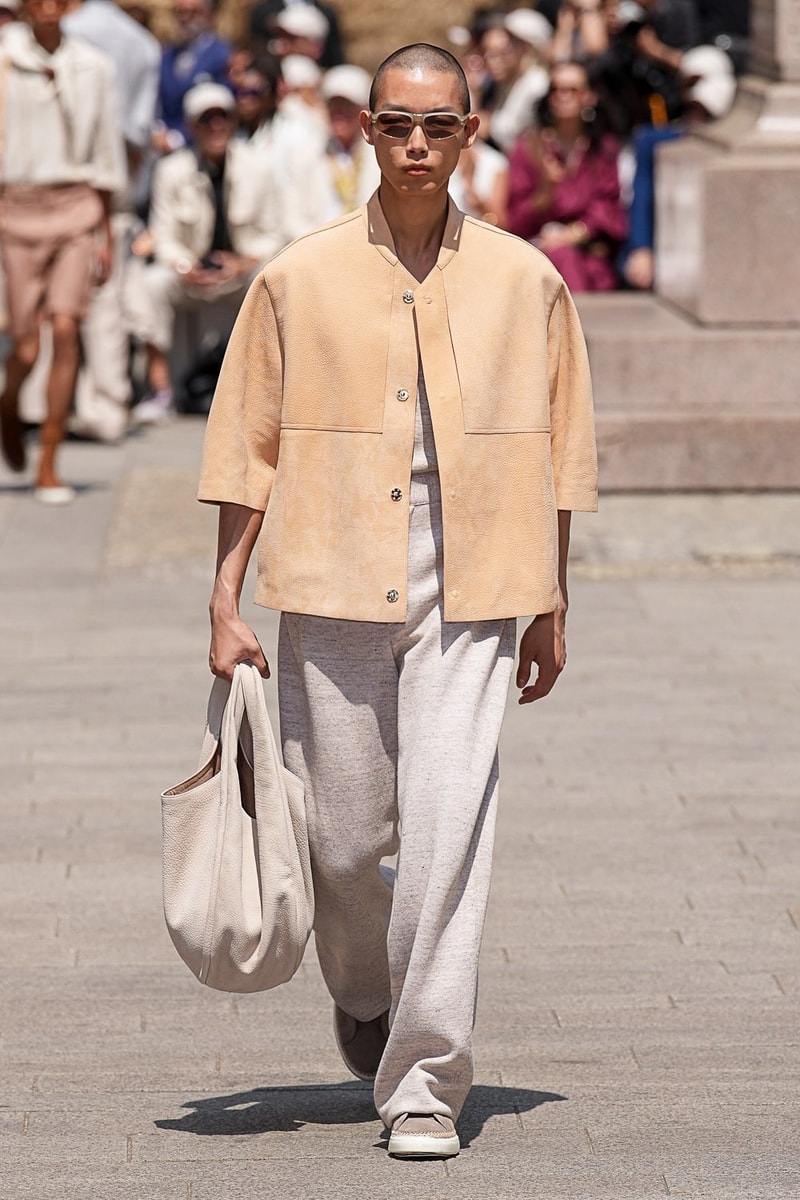 44 of 55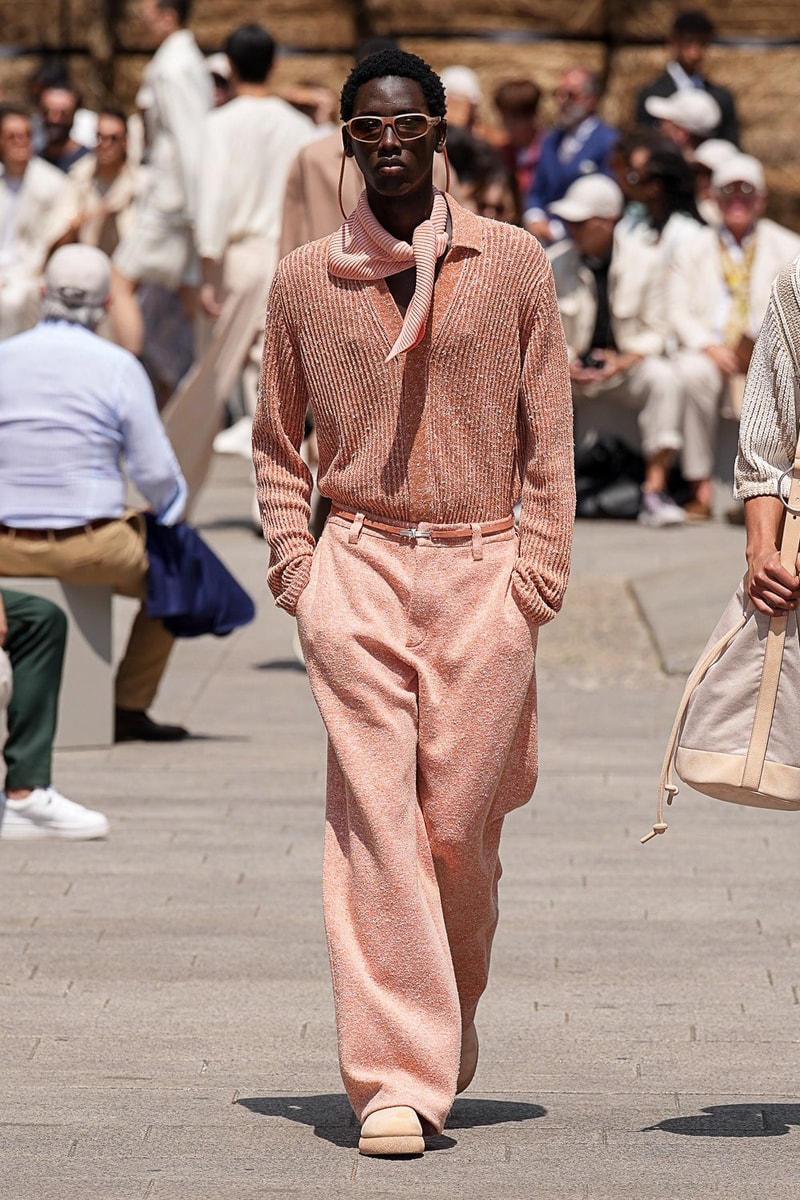 45 of 55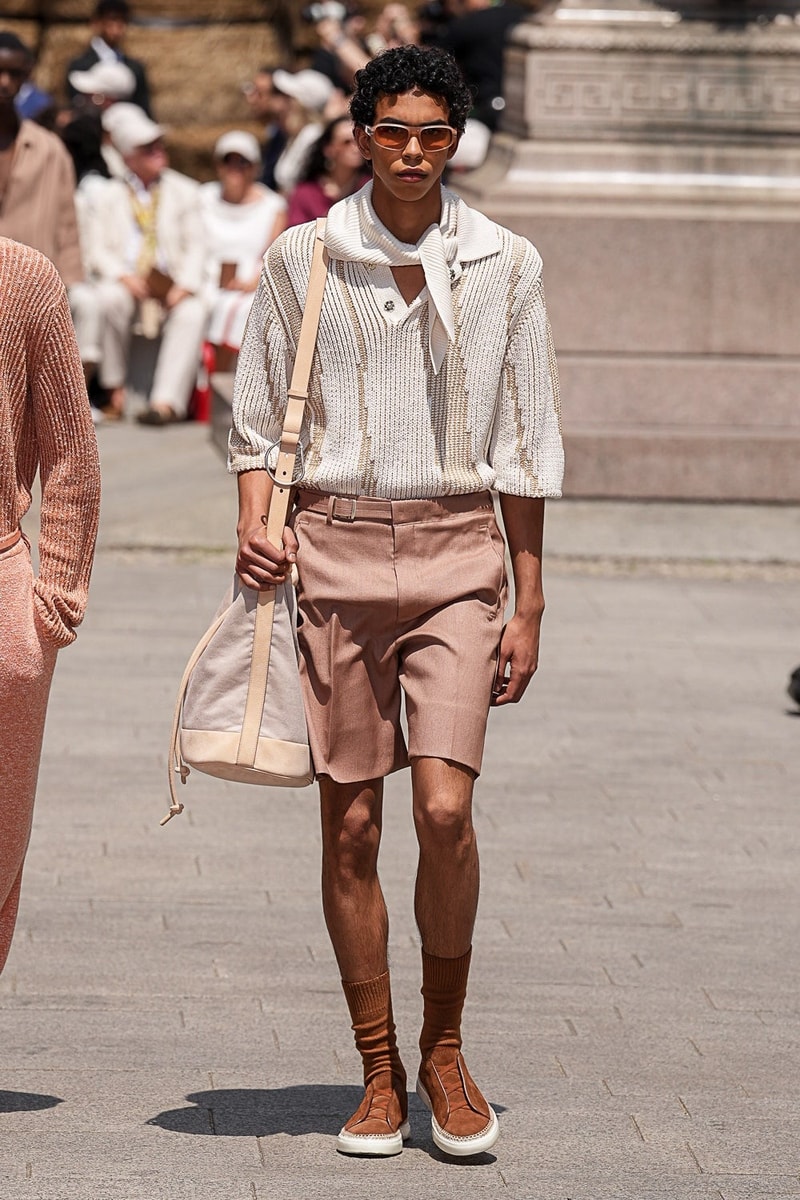 46 of 55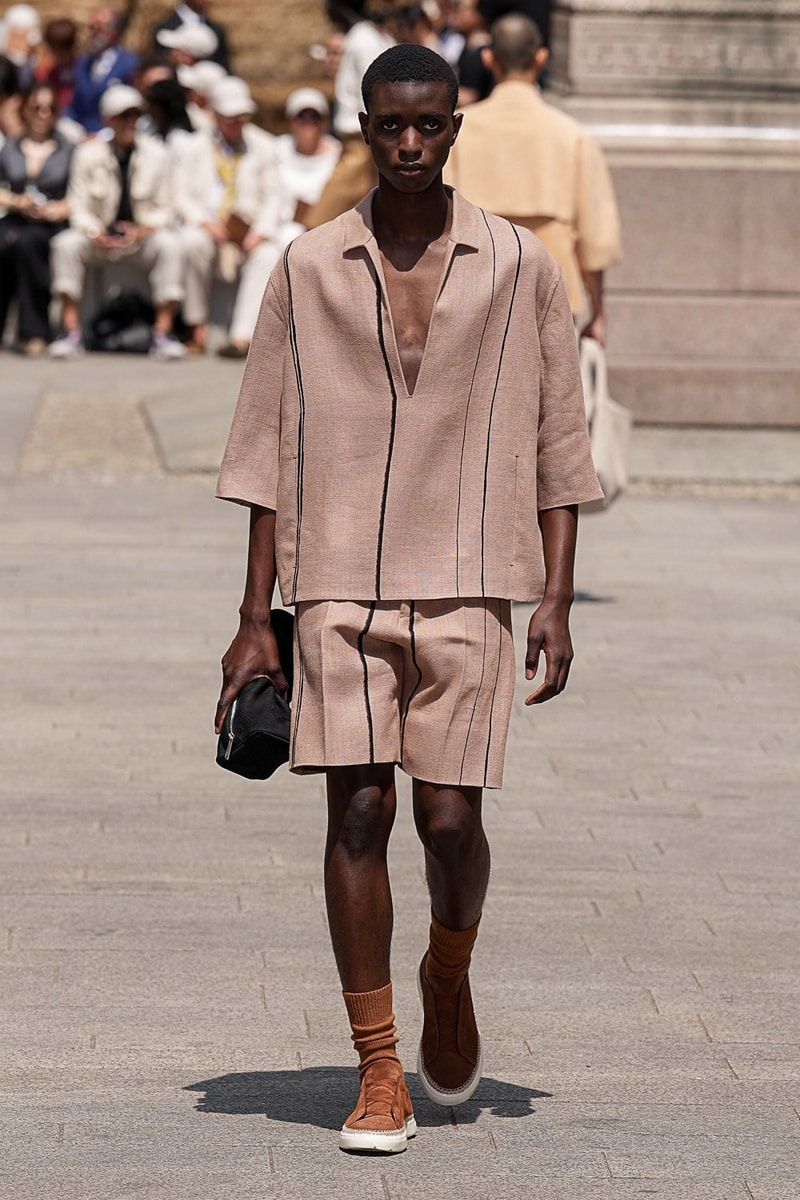 47 of 55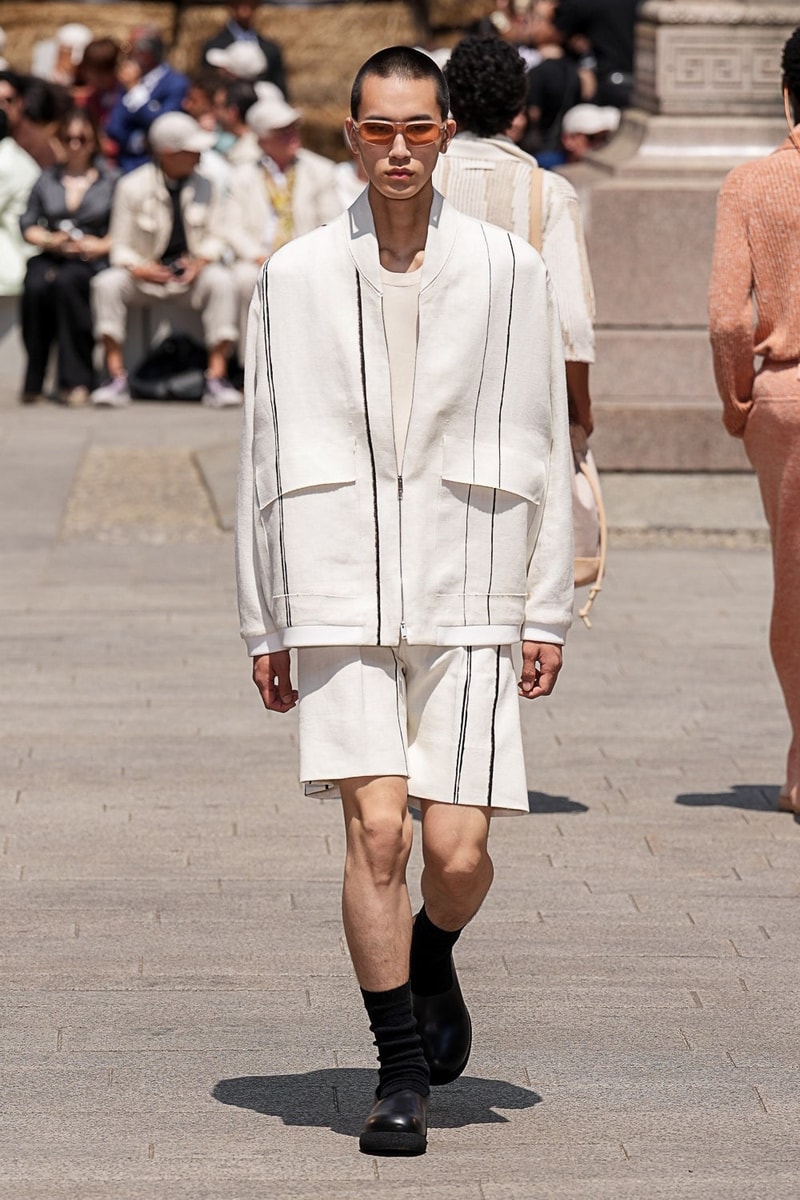 48 of 55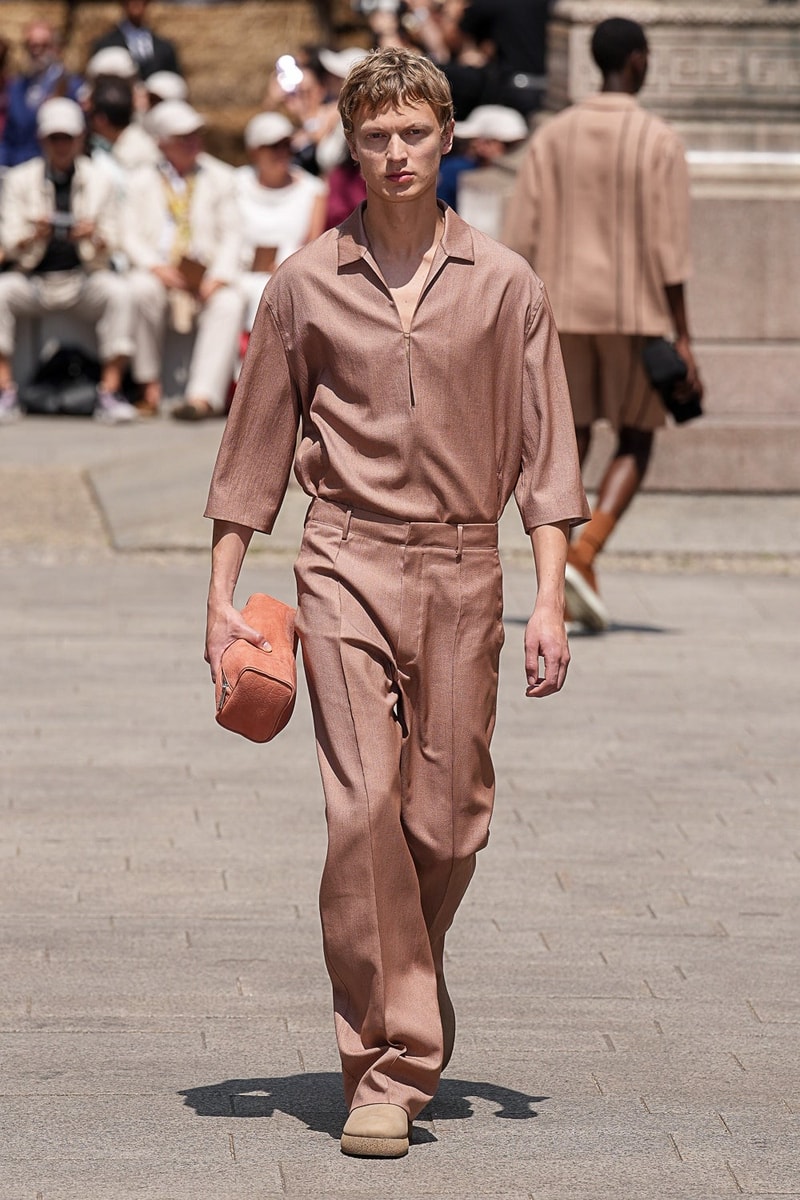 49 of 55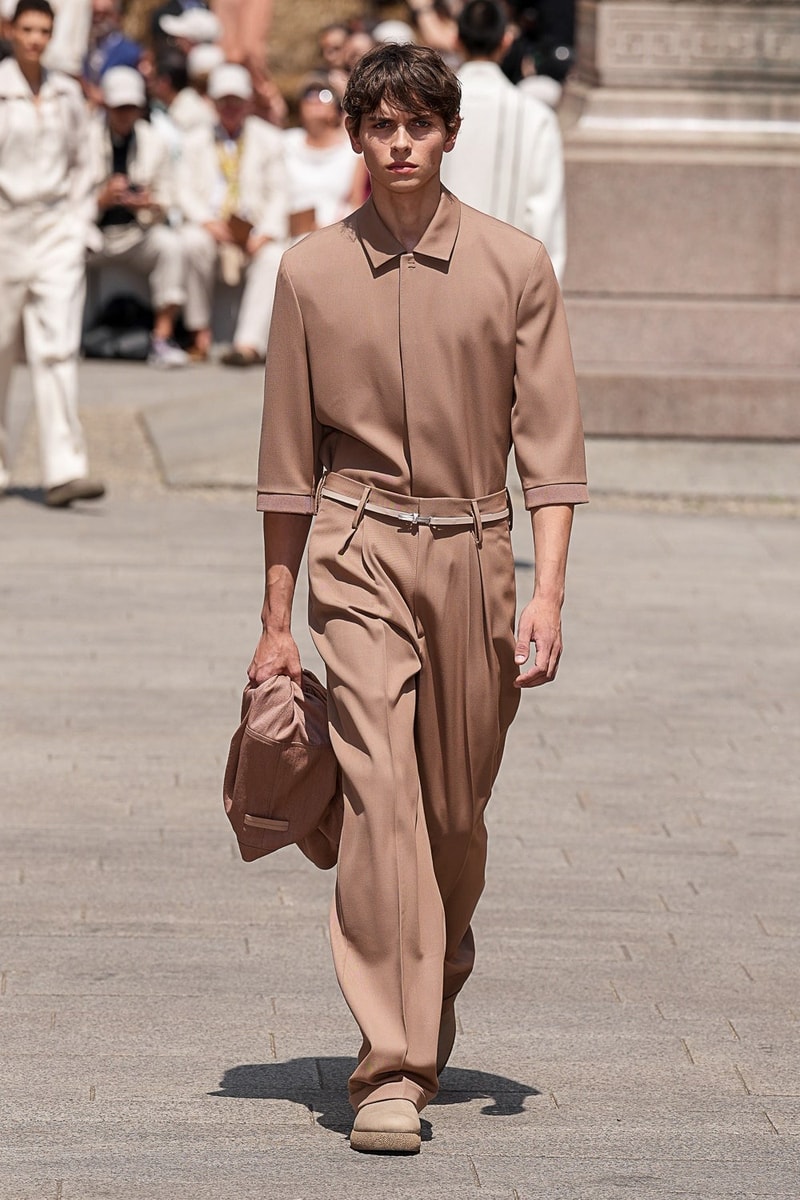 50 of 55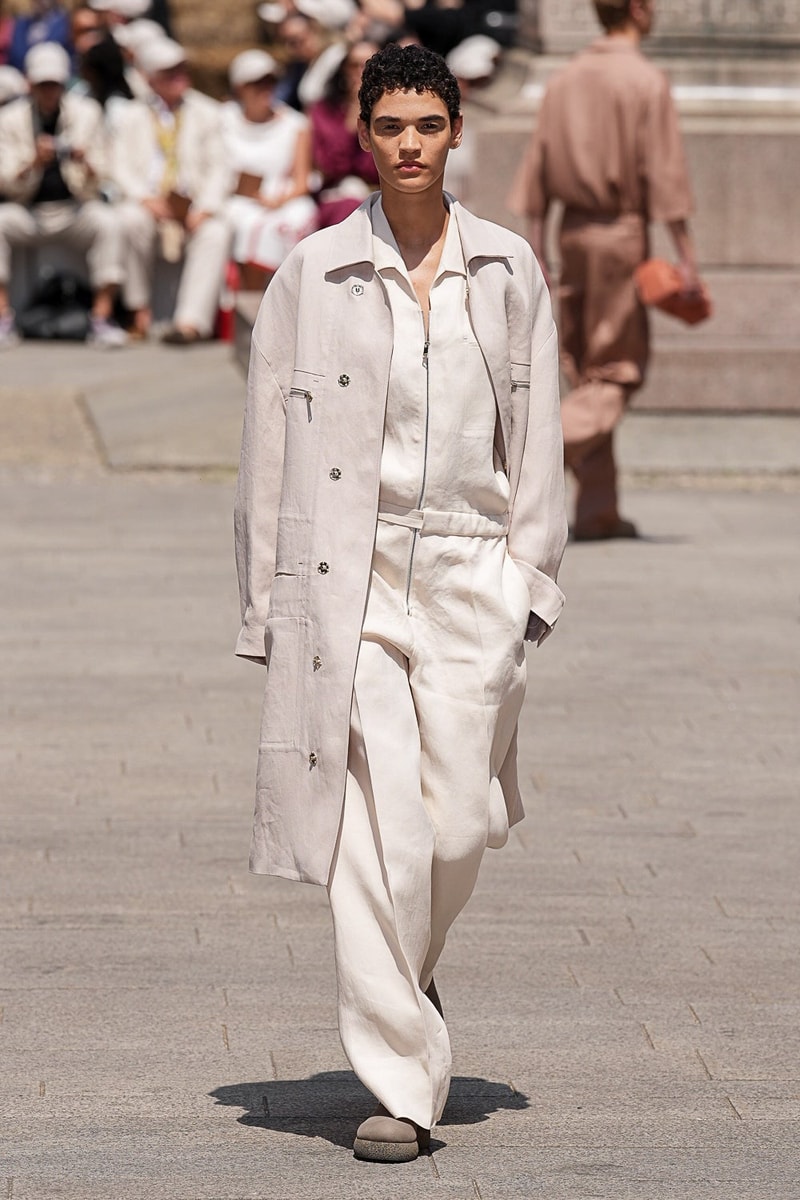 51 of 55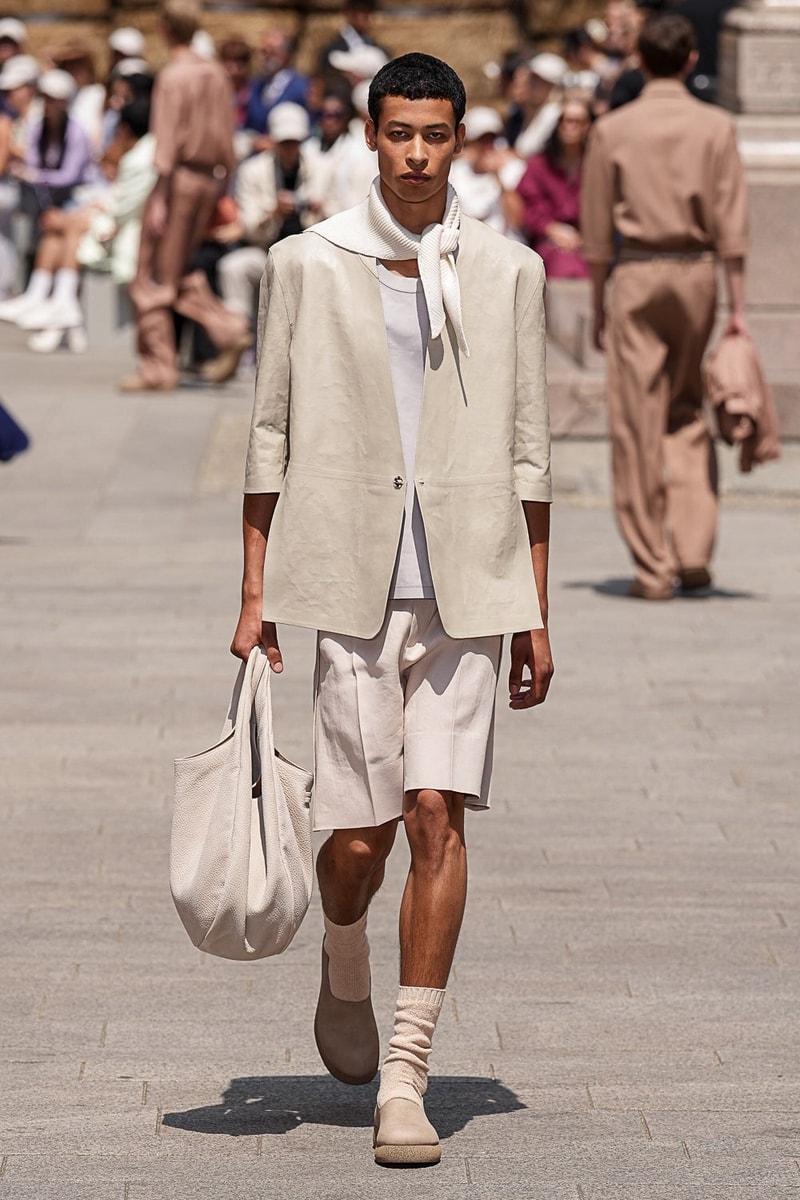 52 of 55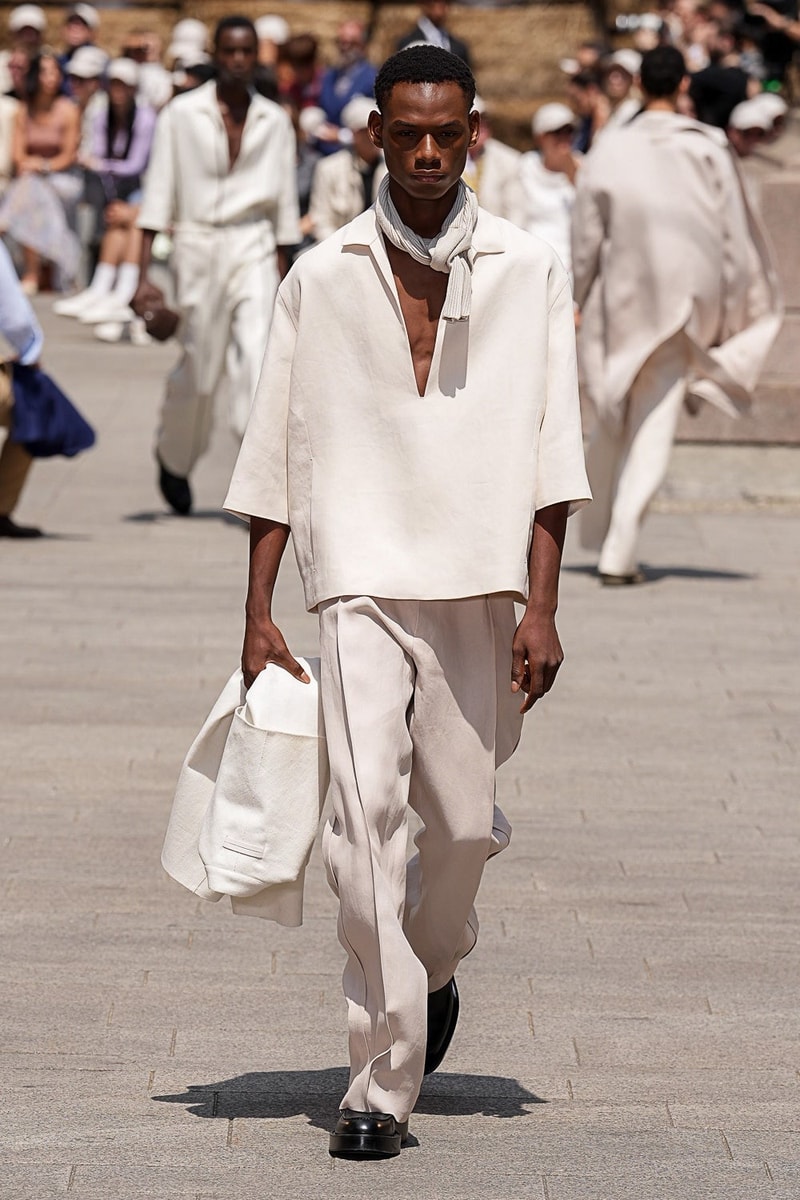 53 of 55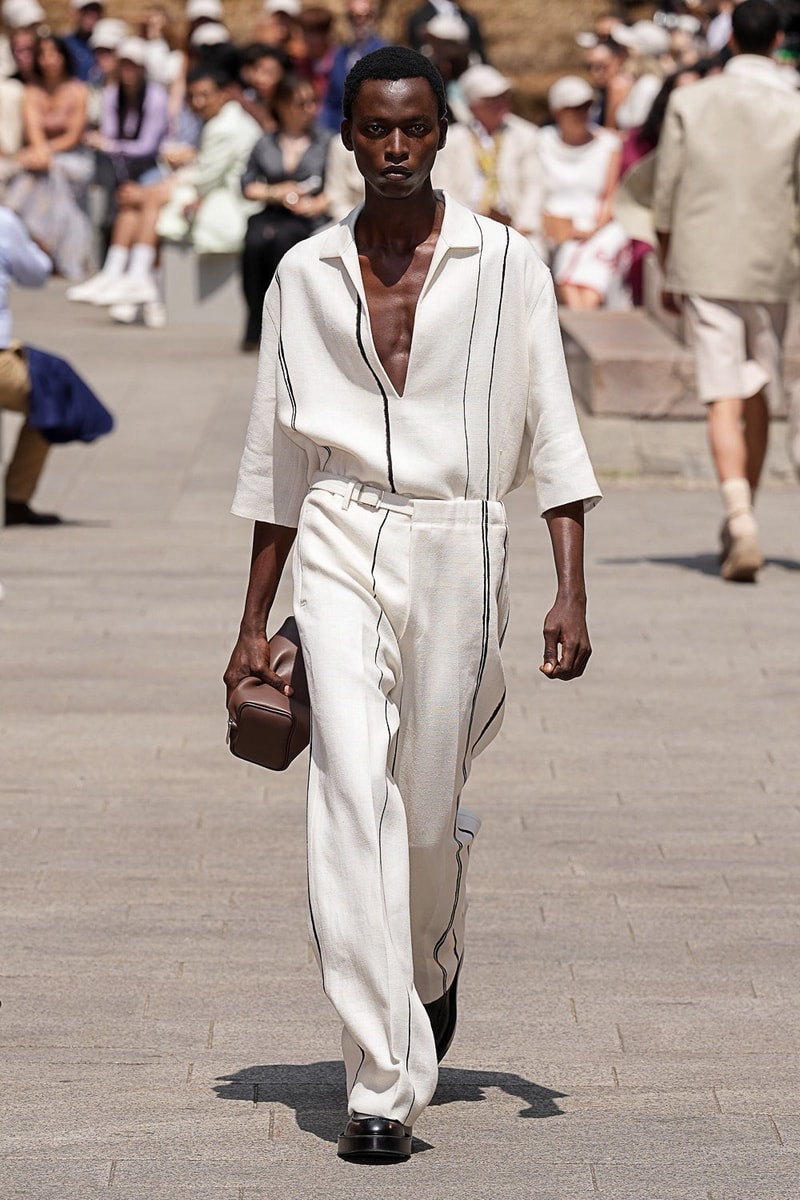 54 of 55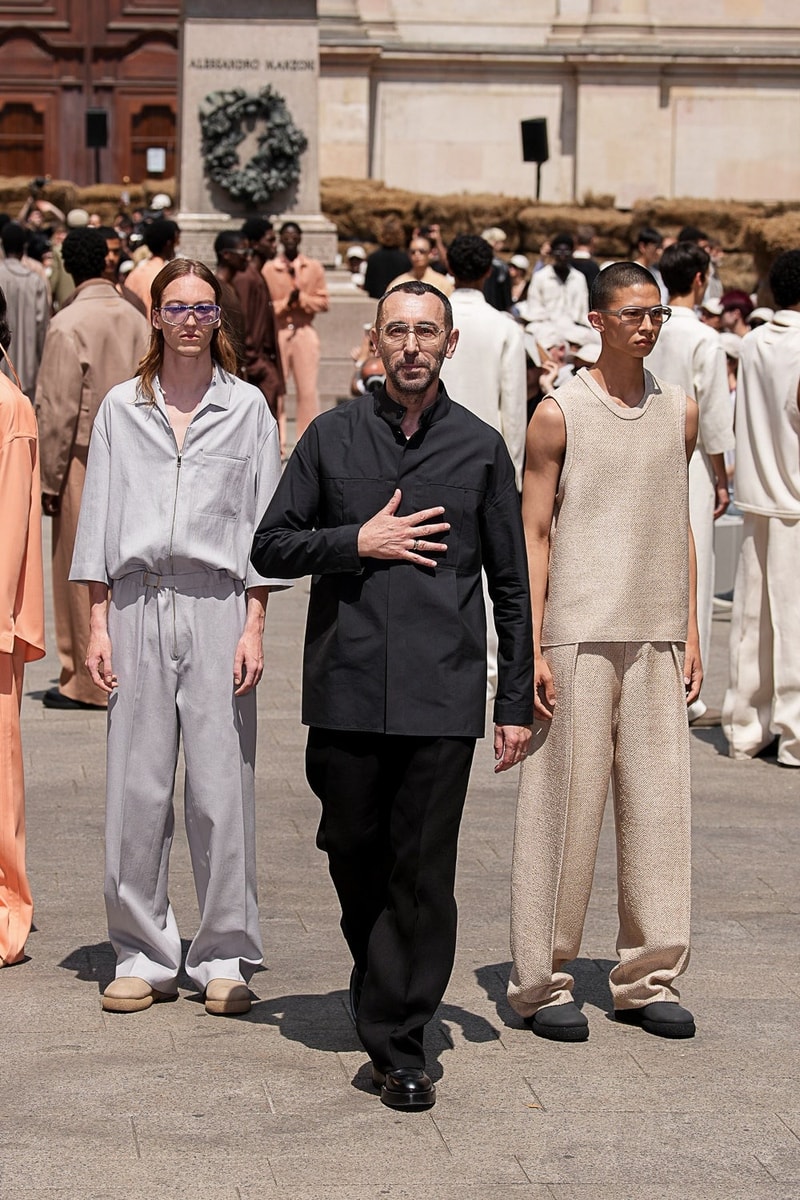 55 of 55
ZEGNA Spring/Summer 2024 welcomed us to "L'Oasi di Lino," the "Lightness of being and behaving." Its Creative Director Alessandro Sartori consistently finds new ways of making things with a perspective of originality and authenticity, and for SS24, this culminated with a presentation centered on linen, so much so that the location — Piazza San Fedele in Milan — was surrounded by 192 bales of raw linen.
Not just a prop, these bales will be transported from the show back to the factory to be used to create Oasi Lino products, marking ZEGNA's circular values. And circular it was indeed, as the show presented look after look that complemented, continued, and echoed one another as part of a vast ZEGNA uniform.
Per Sartori:
"At ZEGNA, we keep rethinking what an efficient wardrobe should be like today, further delving into the idea fo creating a system of elements — tops, bottoms, underpinnings and accessories — that can be combined and self-styled however one prefers. It's the idea of the uniform that prompts non-uniformity. The suit as matching jacket and trousers no longer applies. Today, everything goes with everything, and this frees the customer, who can play with shapes and hues. Lines are deceptively simple: we hide functional elements in the construction, bringing texture to the fore. The overall fluidity makes it all look quiet and luxurious, but the tension in the details, the richness of colors and the freedom infinite combinations suggest is not quiet at all."
With this in mind, the tailored ensembles felt relaxed and at ease, unrestrictive and elegant at the same time. With the use of soft natural hues, ZEGNA's wardrobe was one for all occasions — round-neck tops came in place of jackets, bombers flowed into shirts, and sack jackets with three-quarter-length sleeves again provided an air of easy quiet luxury.
It did so with its fabrications: Linen gabardine, linen failie, compact linen knit, compact Blue Flower linen, satin linen, jute oxford, washi paper, raffia, silk pipeline, seta tussa, recycled wool granitè, double-faced wool, tela vela, mohair poplin, line and bourette and silk canvas, hammered nabuk, and bonded calf leather all came together to create a collection of richness, substance, and monochromatic beauty.
And despite all of this texture, it still felt light and summery. This is ZEGNA's masterful skill, and in doing so, the House created the definite summer wardrobe.
Take a look at the collection above, and find more Milan Fashion Week SS24 coverage here.
Elsewhere, Etro has also put texture at the fore for SS24.