Lexus Converges Utility and Luxury With Latest Additions, the 2024 GX and All-New TX
Both SUVs offer seating for seven.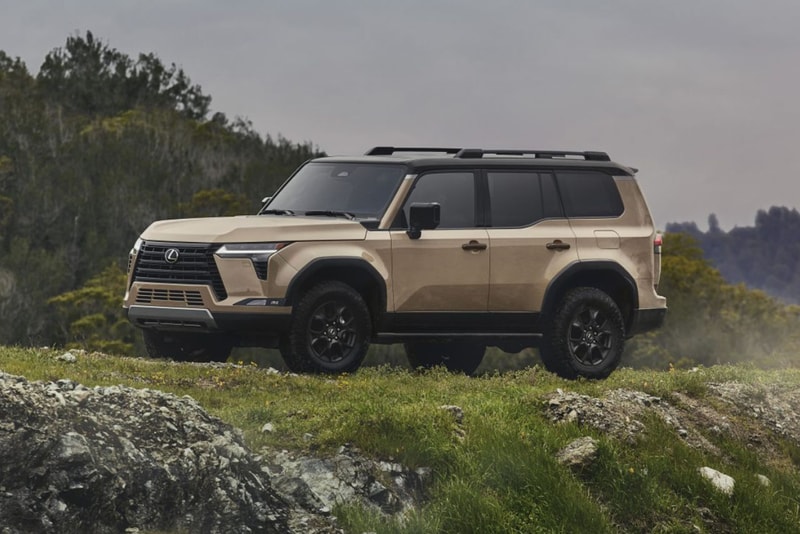 Lexus has announced two new SUVs will be joining its fleet, the 2024 GX and the 2024 TX. Both cars are three-row SUVs, though each one offers its own unique specs, look and feel.
Starting with the adventure-minded GX, Lexus took inspiration from GX models of years past. In its approach to designing the vehicle, it sought to redefine the archetypal SUV as less sporty and more sophisticated.
The result is a sleek square-body profile, lending itself to a rugged, off-road look that doubles down when actually pushed to its limits, something that can truly be put to the test when exercising its 8,000 lb towing capacity. A wide track and fender flares emphasize stability, while headlamps are raised to avoid potential impact on the road. Even more visibility is achieved via LED fog lamps.
As for the interior, the GX is customizable to each driver's needs. With seating for seven, the second row can remain as captain's chairs or be converted into a 60:40 split-folding bench. There's also a surround sound speaker system, room for luggage and 12 cup holders and six charging ports located throughout.
The 2024 GX is offered in a range of colors and grades, including Premium, Premium+, Luxury, Luxury+, and all-new for Lexus, Overtrail and Overtrail+.
Moving on to the TX, the vehicle makes its debut this year, billed by Lexus as a car designed specifically for the North American market. Designers of the TX lead with comfort. Like the GX, the vehicle also offers three rows, though Lexus especially emphasizes the TX's spacious legroom and serene in-cabin feel. All rows and accessible storage and there's plenty of room for luggage.
The TX comes with the option to amp up the horsepower by selecting various powertrain options, among them, the electrified 3.5L V6 plug-in hybrid and a high-performance 2.4L turbocharged hybrid.
For customers interested in Lexus' new vehicles, the 2024 TX will be available beginning this fall. The GX, meanwhile, is expected to roll out in early 2024.
In other automotive news, take a first look at the Porsche Mission X concept.